Enterprise Car Sales is a used car retailer based in Clayton, Missouri. It operates under the Enterprise Rent-A-Car brand, owned by Enterprise Holdings, a prominent car rental company. As of 2020, the company employs more than 145 dealerships across the United States. The company was founded in 1962 by Jack C. Taylor, the founder of Enterprise Rent-A-Car.
Most of the vehicles the company sells are sourced from Enterprise Holdings' fleet of rental cars. Rental vehicles previously used have a higher chance of experiencing wear and tear.
However, the company assures that they adhere strictly to the manufacturer's maintenance schedule and conduct a thorough safety inspection on all vehicles before selling them.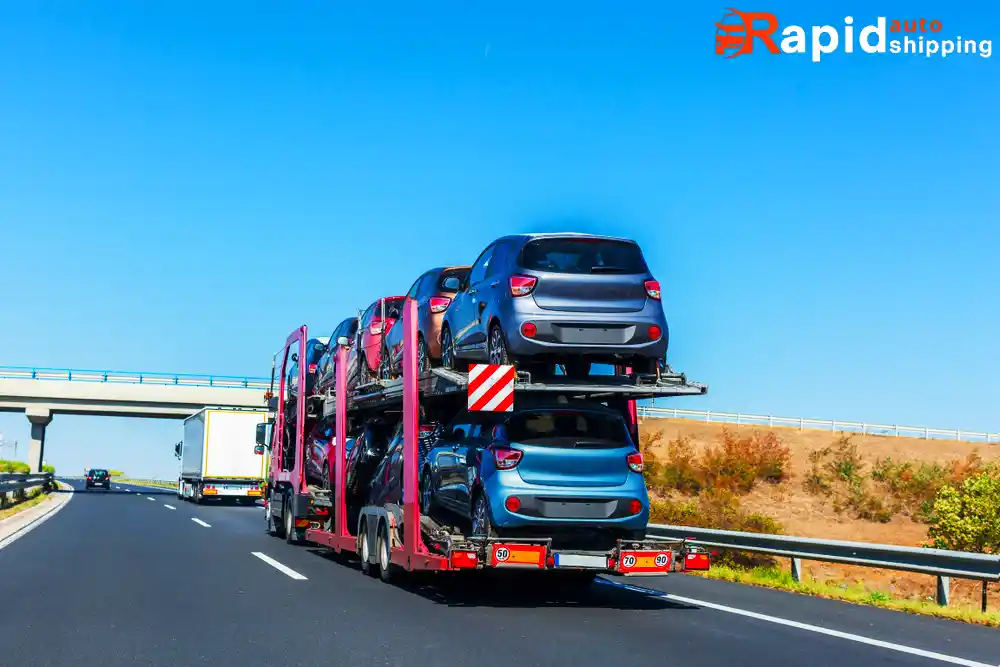 Transporting a car from Enterprise Car Sales with Rapid Auto Shipping can be a straightforward process that involves just a few simple steps:
Contact Rapid Auto Shipping:
First, contact Rapid Auto Shipping to start the car transport process. Ensure you provide all the required information, such as the pick-up location, delivery location, and vehicle details.
Obtain a Quote:
Request a price quote for the transportation of the vehicle. The cost will be influenced by distance, vehicle size, and delivery timeframe. Please compare this quote to other available shipping options, if necessary.
Schedule Pick-Up:
After accepting the quote, please schedule a pick-up date with Rapid Auto Shipping. They will arrange for a carrier from Enterprise Car Sales to load your automobile onto the transport truck.
Vehicle Inspection:
Before loading the car, thoroughly inspect and document any existing damages. The paperwork will be crucial for any issues that may arise during transportation.
Delivery and Final Inspection:
Once the car has arrived at your selected destination, take the time to thoroughly inspect it once more to ensure that no new damages have occurred. Please finalize the delivery by signing off and settling any outstanding fees to complete the process.
When it comes to transporting a car from Enterprise Car Sales, there are several essential factors to be considered. These include distance, budget, and vehicle type. Shipping techniques have pros and cons.
Open-Air Transport:
The most economical method involves loading the car onto an open trailer. It is a popular option for transporting over short to medium distances. Nevertheless, due to the vehicle's exposure to the elements, there is a potential for minor damage caused by road debris and various weather conditions. It is suitable for standard cars and offers a cost-effective solution.
Enclosed Transport:
Enclosed transport is safer if you own a Luxury Car, vintage, or high-value car. We will ensure your vehicle is securely placed inside a covered trailer, protecting against adverse weather conditions, debris, and potential theft. Although it may be pricier compared to open-air transport, enclosed transport offers the advantage of providing peace of mind for valuable or sentimental vehicles.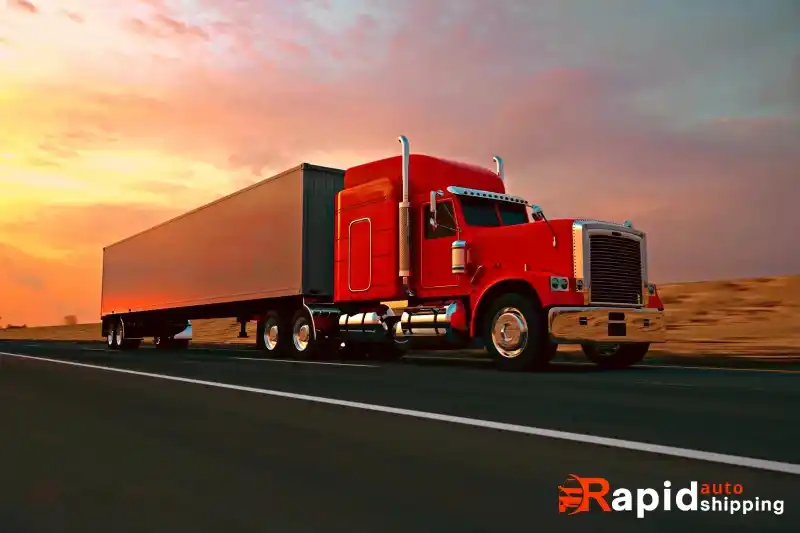 Door-to-Door Shipping:
This convenient option allows you to pick up your vehicle at a location of your choice and have it delivered to your desired destination. It is an ideal choice for individuals seeking maximum convenience.
Terminal-to-Terminal Shipping:
You can drop off and pick up your car at designated terminals. Choosing this option can be more cost-effective but may require additional effort.
Express Shipping:
If you require urgent delivery of your car, express shipping services offer faster transportation. Keep in mind that these services cost more.
Transporting a vehicle from Enterprise Car Sales using Rapid Auto Shipping provides numerous significant advantages:
Convenience:
Rapid Auto Shipping offers a convenient and stress-free solution for transporting your recently purchased vehicle from Enterprise Car Sales to any destination. This service saves you both time and effort by eliminating the need to personally pick up the car, which is incredibly convenient if the dealership is far from your home.
Expertise:
Rapid Auto Shipping specializes in the transportation of vehicles, guaranteeing that your car will be handled with utmost care throughout its journey. We possess the essential equipment and skilled professionals required to load, secure, and transport vehicles safely, minimizing the likelihood of any damage occurring.
Long-Distance Transport:
If you purchase a car from Enterprise Car Sales in a different city or state, shipping the vehicle is a practical solution. Expanding your purchasing options to a broader geographical area enables you to access a more extensive range of cars for purchase.
Cost-effective:
Rapid Auto Shipping incurs costs, but it is frequently more economical than personally driving the vehicle, particularly for lengthy distances. Using this service helps eliminate expenses such as fuel, accommodations, and potential wear and tear on the car.
Time Savings:
Rapid Auto Shipping can significantly decrease the time it takes to obtain your new vehicle. Instead of driving back home, you can prioritize other tasks while Rapid Auto Shipping handles the logistics.
Low risk:
Rapid Auto Shipping offers insurance coverage that protects in the event of any unexpected incidents during transit. Adding an extra layer of protection increases the level of security of your vehicle during transportation.
Flexibility:
Rapid Auto Shipping offers various transport options, including open carriers, enclosed carriers, and expedited services. You can select the option that most effectively aligns with your needs and budgetary constraints.
Peace of Mind:
Ensuring that skilled professionals handle your vehicle can bring you peace of mind. Rapid Auto Shipping places a high priority on safety and reliability when providing their services.