Shipping a car from a dealership is an auto transport service that offers you the ability to transport your vehicles cheaply and with affordability. Our auto shipping carriers are licensed and will pick up your vehicle and deliver it safely to its destination
Car shipping service is a time-consuming process for many customers who buy a new vehicle. Cars are sent to the dealers and held several times over their lifespan, but buyers don't want to pick up a brand-new vehicle after buying it in the vehicle.
Door to door auto transport service is a very important and safe way to ship your valuable vehicle. Customers who don't have the financial resources to attend an automotive showroom to acquire their new vehicles will require shipping.
When they try to pick up the vehicle, the circumstances become more problematic. This is why transporting cars for dealership companies like Rapid Auto Shipping.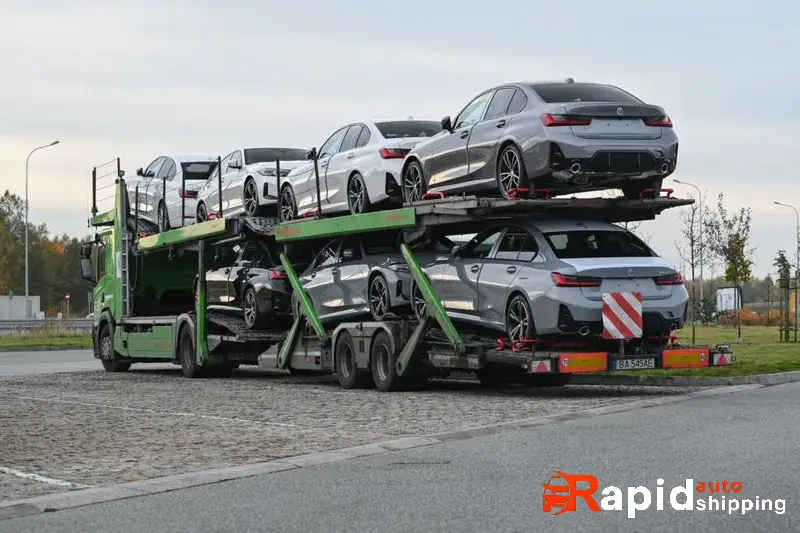 The customer may also have a trade-in that necessitates them driving it to us, resulting in time off work, generally a second driver, or a road trip. The problem is that when customers put more miles on their vehicles, their trade value decreases. But by getting it to us, you can lower the price.
They also face the problem of locating the dealership while navigating the traffic in any unfamiliar area and face the hours of financing and paperwork in order to take possession of a vehicle that requires more paperwork to pay the tax tag and title in their name.
The best news is that hiring a car dealership shipping service is more affordable for many people. Rather than facing the problems of purchasing a car from a faraway location, we will ship your vehicle.
The cost will be charged on a per-mile basis, but when you combine all the expenses like food, accommodation, and duel, you'll find that auto shipping is worth your money.
The simplicity of filling out the paperwork rather than waiting at a dealership is worth the cost of shipping it individually. This is the best choice for those people who are looking for a specific car or people who prefer Oklahoma's lower cost possibilities.
Options for an automobile dealership
When it comes to shipping cars from dealerships, there are mainly two options. One is open auto transportation, and the other is enclosed auto transportation.
Open car shipping is the most affordable option to ship a vehicle. These are the same carriers that transport vehicles to and ship cars from dealerships.
On the other hand, enclosed carriers keep your vehicle safe from the outside elements like wind, rain, and snow. The vehicle has been examined closely to check the damage if it happens. The goal is to deliver the vehicle to the customer in the same condition as it was shown in the showroom.
Car transport dealership
For transporting dealership cars, you can choose between open-air transport and enclosed auto transport. Enclosed carriers are more safe and reliable. It will also used for carrying multiple cars; this is why people prefer this way for delivering dealership vehicles.
We offer transporter trucks to assist with the movement of your dealership cars. Rapid Auto Shipping strives to make the shipping process more simple for the customers.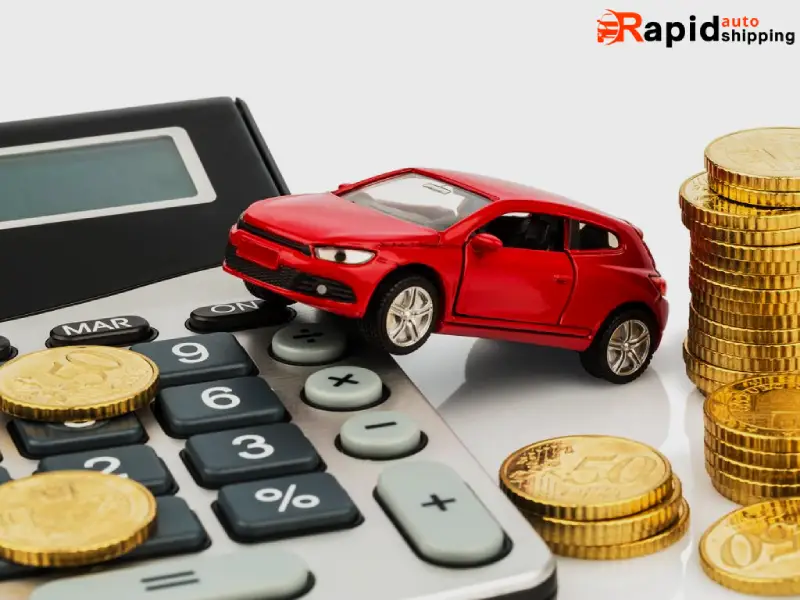 Estimated dealership transportation costs for vehicles. Estimates may change, and it depends on the time of year and the kind of car you want to ship. If you want to ship your vehicle in a cheaper way, then it is important to understand how the cost is determined.
Fuel, location, distance of your shipment, and time of the year are some of the main factors that affect the cost of transportation.
You can contact our staff members. They have been taught to pay attention to your needs and preferences related to car shipping and provide you with a suitable option for your shipment. With the help of our instant cost calculator, you can secure top-rated car shipping service 24/7 at prices that fit your budget.
Vehicle pick up and drop off the vehicle
The most crucial aspect of shipping is door to door auto transport service. If the carrier is unable to deliver the vehicle to your doorstep, they will arrange a location like a parking lot, grocery store, etc.
Every vehicle has its own rate, and shipping multiple vehicles at once will reduce the cost of transportation. Cars have been shipped on the basis of their dimensions. However, heavier vehicles will charge more for shipping.
For customers who buy vehicles in bulk, an extra charge doesn't apply to them once they make their purchase. Safe vacation car delivery service ensures that every customer receives a car without any damage when it arrives.