California To Utah

Auto Transport

The most cost-effective option for shipping a car from California to Utah is our open auto transport service. It is a well-liked and safe mode of transportation. There is very little chance that your vehicle will be damaged during transportation, even though it will be transported on an open auto trailer. By far most of vehicles moved from California to Utah are shipped in open vehicles, with just a 0.5 percent chance of being harmed on the way.

From your residence, Rapid Auto Shipping will transport your vehicle and load it onto one of our trailers. SUVs and custom cars benefit greatly from flatbed trailers. It might be able to get your vehicle to you faster than any other method.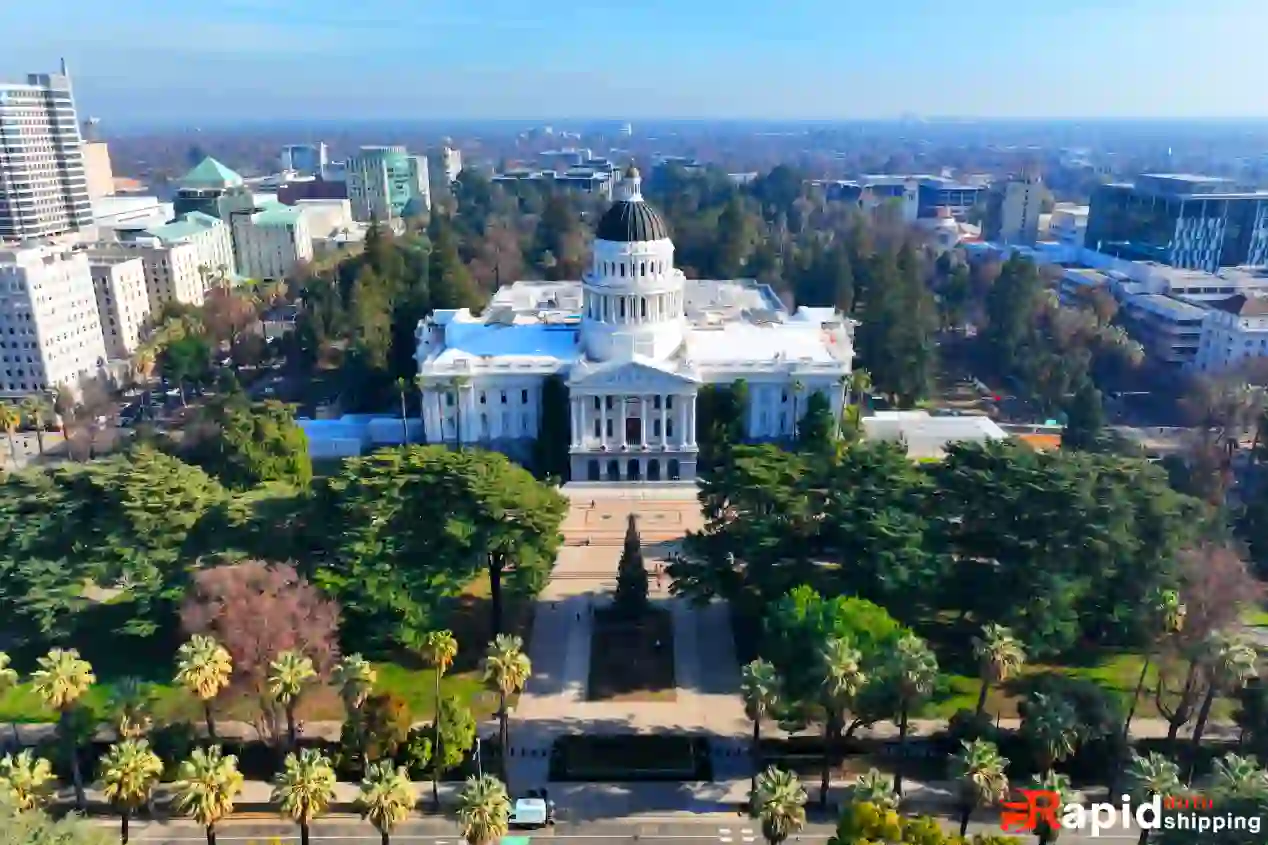 What is the price of shipping a car from

California To Utah

?

The typical price of California to Utah Auto Shipping is between $1150 and $1750.

Using our online estimate calculator, you can quickly and easily figure out how much it will cost to move your car from California to Utah. However, keep in mind that the price will be affected by both the time of year and the cargo's weight. Transporting costs are higher during transportation seasons since there are more individuals delivering. The cost of moving your car is affected by the distance between cities.

The price of your shipping will depend on the distance travelled, the kind of vehicle being transported, and whether or not additional services are needed.

How long will it take to transport a car from

California To Utah

?

California is right at the edge of the country, while Utah is situated in Western United States. The space between them is therefore not insignificant. The distance between the centres of two states is 791.4 miles. Because of this, the delivery between them requires a few days. Specifically, give or take a few days, 4 to 5.

Which is the cheapest way to ship a vehicle from

California To Utah

?

Are you trying to find the most affordable way to ship your car from California to Utah? If you're shipping a vintage car that needs special handling, Rapid Auto Shipping has your back.

The cheapest way to ship goods from California to Utah is by open carrier vehicle freight. It's appropriate if you don't mind your car being out in the elements and on the road. In the event that not, encased delivery is your most ideal choice since it offers safe transportation for your vehicle. Despite being safer, this service is more expensive.

Can I put my personal belongings in my car?

Yes, but not more than 100 pounds. However, this tactic is frowned upon. During transportation, additional items may shift, causing internal damage to the vehicle. Rapid Auto Shipping is not liable for any damage caused by additional products during transportation. When you pack your car, adding more things could make it hard for the driver to see or make the car heavier. There might be an additional fee if the weight is higher than the 100-pound limit. The driver has the option of doing this.

Can I set a pickup and delivery date?

You certainly can. We can, however, schedule a time to pick up your vehicle. We'll need a window of opportunity to pick up. A minimum of a 2-4 hour time slot is required. A set time loading is normally subject to an additional fee.

Can I track the status of my vehicle online?

Yes, real-time online tracking is available for vehicle transportation from California to Utah seven days a week. You will receive a unique booking number when you plan your shipping, which you can use to check on your cargo online.

How can I pay for my auto shipping?

Electronic Check (ACH), Visa, Master Card, American Express, Discover, electronic transfer, money orders, and business checks are all accepted methods of payment for California to Utah Auto Transport. Payment must be made in full prior to the scheduled delivery date.

What else does your company transport?

Aside from passenger cars, we specialise in delivering a variety of other cargo. Cars, trucks, SUVs, vans, motorcycles, limousines, boats, RVs, heavy equipment, and big items are all transported by us.

Please contact us if you'd like to chat with a shipping coordinator about your transport requirements.

How Far In Advance Should I Schedule My Shipment for

California To Utah

Vehicle transport?

For California to Utah Car Transport, the further ahead of time you book your shipping, the more likely we will be able to meet your deadlines. Try to plan your transportation at least 2-3 weeks ahead of time for the best outcomes.

A bit about

California

Nicknamed "the Golden State", California is situated along the Pacific bank of the United States. Day in and day out Rapid Auto Shipping are shipping hundreds of client's vehicles through different routes of all cities located in California. It is flanked by Oregon toward the north, by Nevada and Arizona toward the west, and by Mexico toward the south. The capital of California is Sacramento, and its biggest city is Los Angeles. California is the most crowded state in the United States, with an expected populace of more than 38 million. California is the third biggest state by range in the nation, with an aggregate of 163,696 square miles (423,970 square kilometers). California is separated into 58 areas and there are 481 fused urban communities and towns. There are five noteworthy metropolitan territories in California, around which the majority of the states populace dwells. These metropolitan regions are Los Angeles, the San Francisco Bay Area, Riverside-San Bernadino, San Diego, and Sacramento.

A bit about

Utah

Utah is situated in Western United States. Day in and day out Rapid Auto Shipping are shipping hundreds of client's vehicles through different routes of all cities located in Utah. It imparts its outskirts to Arizona on the south, Colorado on the east, Wyoming on the upper east, Idaho on the north and Nevada on the west. It has a distinctive scene including deserts with sand hills, pine backwoods, and mountains. It covers a range of 84,899 square miles. There are two scopes of Rocky Mountains that keep running in the condition of Utah. These are the Uinta Range and the Wasatch Range. Wasatch Range keeps running down toward the northern focus of the state while the Uinta Range lies in the northeastern district. It is home to the most elevated point in the state, Kings Peak. It has many ski resorts and draws in numerous guests consistently.

How to ship Vehicle

California to Utah

?

It's as simple as 1-2-3 to ship a car from California to Utah with Rapid Auto Shipping.

Step 1: Get a quick auto shipment quote for California to Utah Auto Shipping and schedule a pickup time that works for you. With our online quote form, you can easily get a quote, enter your origin and destination, choose your shipping dates, and book your reservation online or over the phone for your California to Utah car shipping!

Step 2: Your vehicle will be picked up from a certain place in California. Your vehicle will be thoroughly inspected and put onto the carrier on the day of pickup. Our direct service allows us to pick up from any home or company in California.

Step 3: Your vehicle is delivered to the address you provide in Utah. Your vehicle will be offloaded safely, and a final examination will be performed to ensure that it was delivered in the same condition as when it was picked up.