Michigan to Alabama

Auto Shipping

Your vehicle will arrive on schedule and in the same condition as it was received because we even verify their driving records to ensure they have a clean driving record. Whatever the circumstances, our auto transportation specialists will offer you the best course of action. Regardless of your budget, our auto transport specialists can provide any kind of service you require. We have transporters that can pick up and deliver your vehicle at any time, day, or location to suit your requirements. Our shipping experts provide door-to-door pickup and delivery, open or enclosed transports, and expedited deliveries. They also offer terminal-to-terminal shipping for Michigan to Alabama Vehicle transport.

On the journey of Michigan to Alabama auto shipping, our agents can send your car to the destination with FULL coverage and NO fuss! In order to save you money on transport expenses, we also provide door-to-door service. No matter WHAT you are shipping, our experts are ready to assist you with it! We carry ALL automobiles of ALL sizes, whether they have wheels or not. Inoperable? a breakdown? Has no steering at all? NO ISSUE! On this route, we have standby carriers who are equipped to intervene at any time.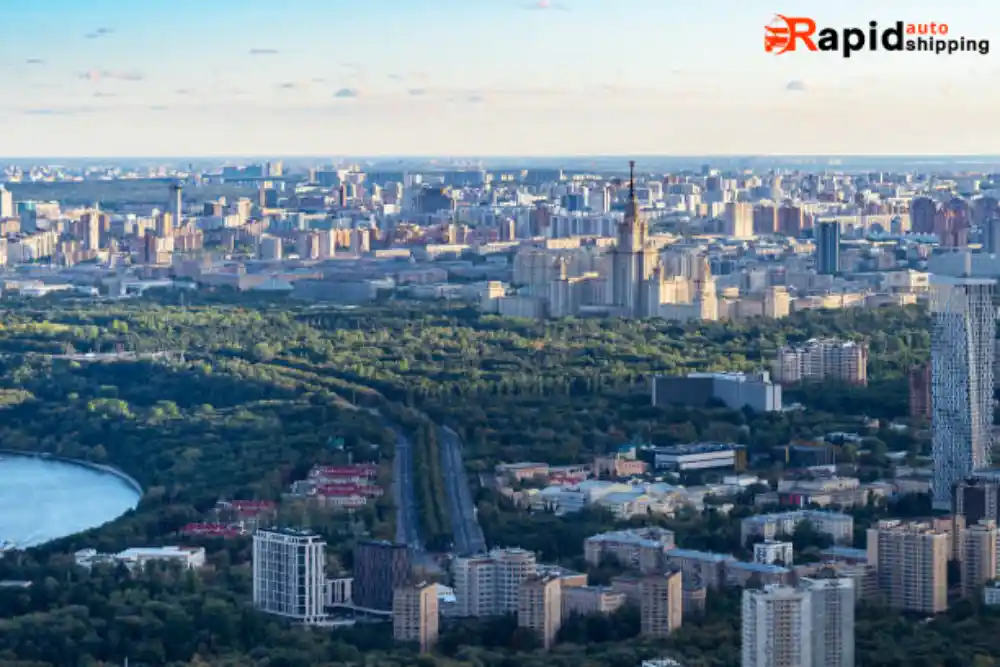 Cost of

Michigan to Alabama

auto shipping?

There are several factors to take into account when evaluating the cost of shipping a vehicle. It's advisable to let a pro handle it so you can see the shipping charges more clearly. For instance, elements to take into account include shipment time, vehicle size, vehicle type, trip distance, pickup and delivery locations, and method of transportation. The expenses of Michigan to Alabama Car shipping have been calculated after taking everything into account. And the average cost is thought to range from $900 to $1300.

How far is it from

Michigan to Alabama

and how long does it take to ship a car there?

A vehicle must travel 850 miles from Michigan to Alabama. And it's anticipated that delivery would occur between 2-3 business days. This could alter depending on the host cities.

What is the Cheapest Shipping Method from

Michigan to Alabama

?

Transporting a vehicle from Michigan to Alabama

As a result of their greater accessibility, open-air carriers are less expensive than other modes of transportation. For drivers who may discover damage to their automobiles while driving, there are numerous advantages. Open-air carriers expose your car to damage from bad weather and other elements rather than shielding it from the environment. As a result, it is initially more susceptible to harm. An open air carrier costs significantly less when compared to the other two categories.

Can I ship an oversized or customised car?

Yes, we can move vehicles for Michigan to Alabama auto transport of any size thanks to our sophisticated network of specialist carriers across the country. To get a customised fee quote depending on the dimensions of the big car you want to send, you must call. Because pricing through the calculator is based exclusively on regular and unmodified vehicle sizes and specifications, it will not be able to provide a price for you.

Is it possible to ship a car with a low ground clearance?

Yes, but if the clearance is less than 4 inches, the vehicle will probably need to be transported on an enclosed trailer with a lift gate. Low-clearance vehicles cannot be driven onto an open trailer since doing so runs the risk of the vehicle bottoming out.

How do I prepare my automobile for shipping?

Make sure the inside and outside of your automobile have been thoroughly cleaned. This is crucial since it will aid the driver in doing their check and determining whether your car has any pre-existing damage. Additionally, unless you plan to ship those items with the vehicle, be sure there are no other personal items inside (remember those items must total less than 75 pounds). Make sure the driver is aware of any unique conditions involving the vehicle.

How much gas ought to be in my vehicle when it's being transported?

At the time of shipment, your car should have around a quarter tank of gas. This doesn't add a lot of weight to the automobile but yet allows for loading and unloading.

Should I meet the driver for pickup or delivery?

For Michigan to Alabama auto shipping, we offer door-to-door delivery. The driver will be instructed to pick you up at the provided address and deliver you to the specified place, so there won't be a meeting.

A bit about

Michigan

Michigan is a state located near the Great Lakes in the upper Midwestern part of the United States. The Ojibwe word mishigami, which originally meant "large water" or "great lake," was converted to the name by the gallic language. Michigan is the largest state east of the Mississippi River and ranks 10th in terms of both population and size with a total area of over 97,000 square miles and a population of approximately 10.12 million. The capital of the state is Lansing, and Detroit is its major city. Metro Detroit is one of the most populated and economically significant metropolitan areas in the nation.

A bit about

Alabama

The state bird of Alabama inspired the moniker "Yellowhammer State" for Alabama. Alabama is sometimes referred to as the Cotton State and the "Heart of Dixie." Longleaf pine is the official state tree, and camellias are the official flower. The capital of Alabama is Montgomery. Birmingham, which has long been the most industrialised metropolis, is the largest city by population, but Huntsville is the biggest city by land area. The oldest city is Mobile, which was established in 1702 by French colonists as the centre of French Louisiana.

How to ship Vehicle

Michigan to Alabama

?

It's as simple as 1-2-3 to ship a car from Michigan to Alabama with Rapid Auto Shipping.

Step 1: Get a quick auto shipment quote for Michigan to Alabama Auto Shipping and schedule a pickup time that works for you. With our online quote form, you can easily get a quote, enter your origin and destination, choose your shipping dates, and book your reservation online or over the phone for your Michigan to Alabama car shipping!

Step 2: Your vehicle will be picked up from a certain place in Michigan. Your vehicle will be thoroughly inspected and put onto the carrier on the day of pickup. Our direct service allows us to pick up from any home or company in Michigan.

Step 3: Your vehicle is delivered to the address you provide in Alabama. Your vehicle will be offloaded safely, and a final examination will be performed to ensure that it was delivered in the same condition as when it was picked up.