There are several commonly used methods for transporting cars:
Drive the car yourself:
This method is the most straightforward. If you are comfortable taking a long drive, you can drive from Baltimore to Raleigh. The distance is approximately 280 miles, and it typically takes 4 to 5 hours to travel by car, depending on traffic and road conditions.
Consider hiring a professional auto transport company:
You can hire a professional Baltimore to Raleigh auto transport company if you prefer not to drive a car. These companies have expertise in vehicle transportation and can safely and efficiently transport your Car from Baltimore to Raleigh.
To find the best option for your needs, conducting thorough research on various companies is essential. Take the time to read reviews and gather quotes from different sources.
Truck Transport Services:
Rapid Auto Shipping provide truck transport services that involve loading your car onto a carrier and delivering it to your desired destination. This option is especially beneficial if you own multiple cars or would rather avoid adding extra mileage to your vehicle.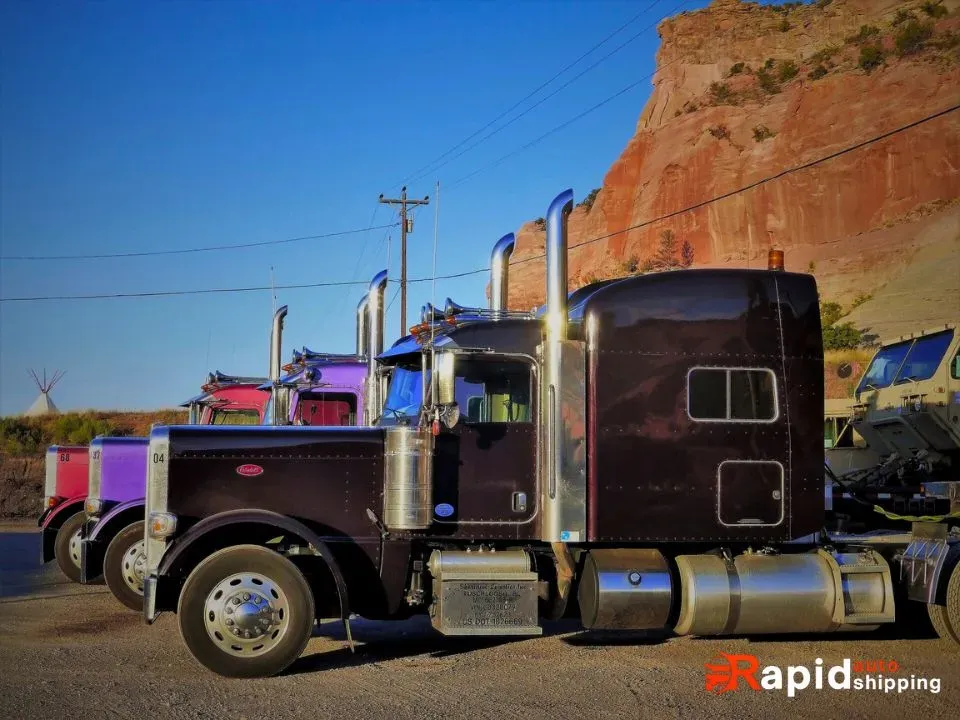 Rail Transport:
In certain situations, it is possible to transport your car via rail. While this method has the potential to be both cost-effective and environmentally friendly, it may not be as readily accessible as alternative options.
Driveaway Services:
Driveaway services connect drivers with individuals who require their vehicles to be transported. You can hire a driver who can transport your car from Baltimore to Raleigh on your behalf.
There are a few different ways to get Baltimore to Raleigh auto transport, so you can choose the one that works best for you. The following are popular categories of services:
Open-Air Transport:
This is the most popular and cheapest way to get around. Your car will be moved on an open car carrier, exposing it to the weather, and may be moved with other vehicles. It's a cheap way to solve the problem, but your car will be open to dust, road debris, and weather.
Covered Transport:
You can choose covered transport to protect your car more. Your vehicle will be put into a fully covered trailer, keeping it safe from the weather, road debris, and other dangers. This choice is often chosen for classic, luxury, or expensive cars.
Door to Door Service:
With door to door auto transport, the company will pick up your car from wherever you want in Baltimore and drop it off at the address you give in Raleigh. This service is convenient because you don't have to go to an airport to drop off or pick up your car.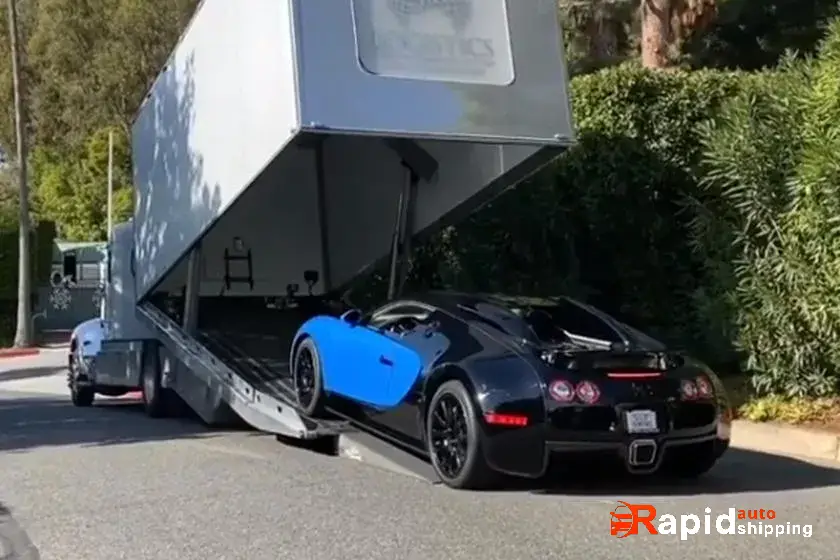 Terminal to Terminal Service:
You can choose terminal to terminal service if you want to save some money. You will have to leave your car at a marked terminal in Baltimore. It will then be sent to a different terminal in Raleigh, where you will have to pick it up.
Expedited Shipping:
You can choose fast auto shipping if you need your car quickly. This service prioritizes your car and shortens the time you must wait compared to standard shipping choices.
Guaranteed Shipping:
Rapid Auto Shipping offer guaranteed shipping dates, meaning that your car will be picked up and dropped off at the best times.
Classic Car Transport:
If you have a traditional or old car, look for auto transport companies like Rapid Auto Shipping, specializing in classic car transport. They know how to handle these expensive and fragile cars with extra care because they have done it before.
Clean Up Your Car: Before shipping, properly wash your automobile. This will guarantee a smooth procedure and make it simpler to examine for any existing issues.
Document Existing Damage: Take pictures or videos of your automobile from different perspectives before delivering it to the shipping provider. Any prior damage should be noted in the paperwork.
Take Personal Property Out: Remove any personal stuff from your automobile. Due to safety and insurance concerns, auto transport firms often prohibit personal goods inside the car during transit.
Check Fluid Levels and Tire Pressure: Ensure your car's fluid levels are correct and the tires are inflated appropriately.
Turn off alarms: Turn off any security or anti-theft alarms on your automobile to minimize extra traveling headaches.
Give backup keys: Have a spare set for your car available to provide to the Baltimore to Raleigh auto transport.
Prepare Necessary Documents: Please ensure you collect all the essential paperwork, including your vehicle registration, insurance documents, and any additional documents the auto transport company may require.
Fuel Level: Maintaining the fuel level in your vehicle at no more than a quarter tank is recommended. This helps to decrease the overall weight of the car during transportation.
The cost of Baltimore to Raleigh auto transport may vary based on some variables, including:
Distance: The distance between the pickup and drop-off sites considerably influences the pricing.
Type of vehicle: The size, weight, and kind of car being transported may all impact the price. Larger or heavier cars may be more expensive to transport.
Transport mode: The mode of transport you choose, such as an open or enclosed carrier, might affect the cost. Enclosed carriers are more costly, but they provide superior protection for your vehicle.
Season and demand: Transportation charges may vary depending on the time of year and current demand for vehicle transport services.
Additional services: If you need any special services or features, such as faster shipping, insurance coverage, or door to door delivery, these may incur additional charges.
Contact auto transport firms directly to receive an exact price for Baltimore to Raleigh auto transport. You may compare costs and services by requesting quotations from many reliable firms. Remember that pricing might vary, so you should evaluate the shipping company's reputation and dependability.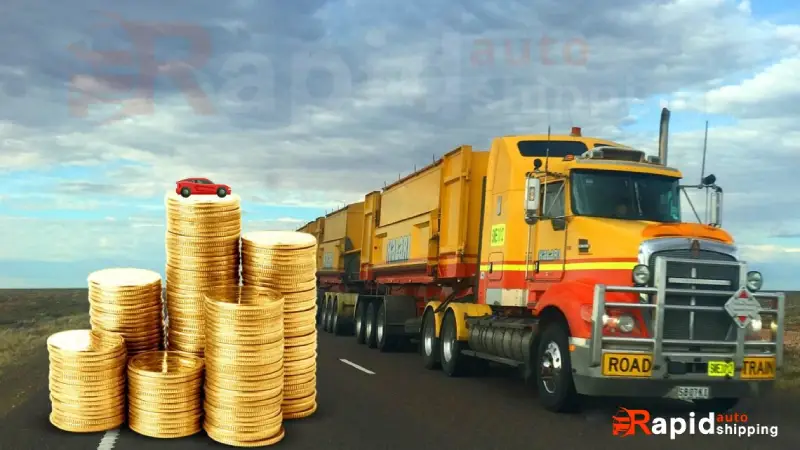 No single factor will determine the success or failure of your auto shipping bill. Instead, the total cost of your auto transport is determined by the options you choose, allowing you to stay within your budget.
To obtain lower vehicle shipping rates, inquire about the more affordable alternatives with our staff. If you are not satisfied with one of the options, you are welcome to choose the more expensive auto transport option. Switching to a different choice might not increase the amount you have to pay.
However, it is essential to understand their differences and the respective costs associated with each option. The variations vary in terms of pickup and delivery options, as well as auto carrier options.
In addition to our competitive rates, we provide rental car reimbursement and a complimentary car wash for our valued customers. Our staff is available for contact at all times.
We recommend that you make a phone call as it may help resolve any misunderstandings. You can find our contacts in the upper right corner of this website.
Our clients have left a message in the customer review section of our website stating that their car arrived safely.
Several simple methods can help minimize problems during transport. Before signing the car shipping contract, discussing every aspect with our staff thoroughly and carefully reading the document is essential. Understanding the specific services included in the shipping package is crucial.
Additionally, it is essential to ensure that your vehicle is adequately prepared. A flat tire or a moving object inside the car are variables that can easily contribute to accidents.
It is advisable to remove all personal belongings from your vehicle before the commencement of the shipping process.
In addition, you have the option to personalize your auto transport requirements to enhance security. There are safer methods of moving your vehicle compared to others.
If you can invest in a slightly more expensive vehicle shipping service, consider options that offer safer pickup and delivery.