Obtaining prices for your auto shipment is quick and easy using a car shipping cost calculator. Depending on the quote generator, you can get a quick quote.
Others might want you to fill out your contact and vehicle details so a salesperson can contact you later. Still, this method is comparatively hassle-free for determining how much you'll pay for a car shipment.
Various vehicle transport companies provide different car shipping cost calculators, but to receive a price, you'll probably need to provide the following details:
Your name, phone number, and email address
Drop-off and pickup locations
Transport modality
Make, model, age, and operability of the vehicle.
Preferred dates for delivery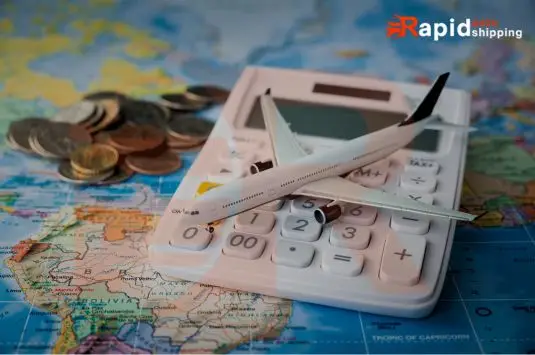 More often than not, the car shipping cost calculates you will not be the final price you pay. You will be aware of the final cost of your shipment once the company acquires a transport carrier because many businesses in the auto transport sector operate as brokers. The quote may not include service fees or extra insurance coverage costs.
This feature is less common in auto transport, but some companies offer it.
Multiple variables influence the total cost of auto transport, some of which are within your control. If you use a car transportation calculator or receive a free estimate from a transport company, be as specific as possible with the details to obtain the most accurate estimate.
We determined that the average cost to transport a vehicle across the country is approximately $1,650.
The average cost for a 1,000-mile voyage for an average-sized sedan transported on an open car transport trailer is approximately $900, according to a comparison conducted by the Detroit Bureau. SUVs, larger vehicles, and enclosed trailer transports will incur a surcharge.
When transporting a vehicle, you will discover that prices are not fixed. The following variables determine the instant quote rates provided by the car shipping cost calculator:
Distance
You may have already deduced that the farther you travel, the higher the cost. This will be reflected in your pricing. Longer journeys cost less per mile, but they cover more ground.
Routes that do not experience a high or low season will adhere closely to the standard mileage rates listed above.
Size and Type of Vehicles
The rate for a vehicle will depend on its size, model, and condition. Here you will find a list of standard price adjustments made by the calculator when you request a quotation.
Condition of the Car
You will pay a higher premium if your automobile is not in operating condition. This premium is typically around $200, but it may be higher if the vehicle requires a forklift or additional loading/unloading assistance.
Fuel Prices
The price of gasoline fluctuates, and auto transport companies will adjust their prices accordingly to cover operating expenses.
Clearance for Vehicle
A car with low ground clearance might not be able to fit on an open carriage. An enclosed carrier may incur an additional cost.
Annual Season
Transporting automobiles will be more expensive during times of high demand. When it is not the middle of summer or the beginning of a new year, the cost of transporting a vehicle will be less.
Competing Carriers
Obtaining estimates from multiple auto transport companies will assist you in negotiating the lowest price for the highest level of customer service.
Car shipping cost calculators offer a simple and cost-free way to obtain online estimates from some auto transport companies. You can quote up to five vehicles for the same form of carrier on some car shipping cost calculators.
Quotes from car shipping cost calculators will likely include all fees associated with each carrier's car transport service, such as additional insurance coverage.
When obtaining online quotes from a car shipping cost calculator, there is no risk of being pressured to book a shipment. The car shipping cost calculator could save you time, energy, and money because you won't have to deal with the hassle of marketing your services.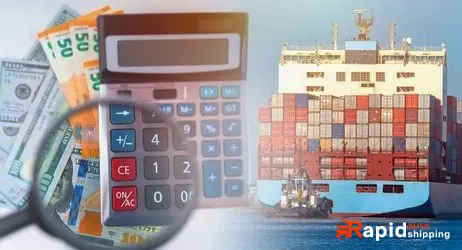 If you're ready to search for dependable auto transport companies, we recommend Montway Auto Transport and Rapid Auto Shipping. Both companies provide cross-country auto transport services at competitive prices and are highly regarded by their customers.
Montway Auto Transport: 9.2 out of 10.0
Montway Auto Transport is our Editor's Choice because it serves all 50 states, even Hawaii, and has a wide range of services. Customers can choose from door-to-door delivery, shipping with or without a box, and fast service. The company also discounts customers who return, are in the military, or pay cash.
Customer service is a strong point for Montway Auto Transport. The Better Business Bureau (BBB) has given the company an A+ grade, and more than 2,000 customers have given it an average of 4.5 stars out of 5. It also has an average score of 4.5 out of 5 stars from over 900 reviews on Trustpilot.
Rapid Auto Shipping: 9.8 out of 10.0
Rapid Auto Shipping is an excellent choice for customers who want to know the price they'll pay upfront. The company has a Price Lock Promise, which means that the price you were quoted at first is the price you pay.
Rapid also has transparent fees and a Clean Car Guarantee, which means the company will pay up to $20 for a car wash after you get your car.
Rapid Auto Shipping has an A+ grade from the Better Business Bureau and 4.9 out of 5 stars on average from its customers. Positive reviews for the company talk about how excellent their customer service is and how easy it is to get their products shipped.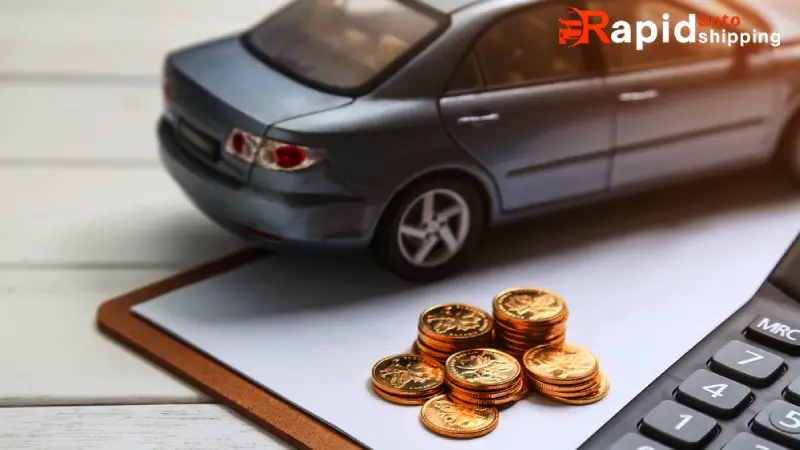 Because consumers rely on us to provide unbiased and accurate information, we developed a comprehensive rating system to determine the top auto transport companies.
We gathered data on dozens of vehicle transport companies to evaluate them on various ranking criteria. The result was an overall rating for each service provider, with the highest-scoring businesses at the head of the list.
Here are the things that go into our ratings:
Cost (30% of the total score): The best companies in this area had low prices, locked prices, and discounts.
Services (25% of total score): Customers are more likely to find a company that meets their needs if it offers a range of car transport options, substantial insurance coverage, and extra benefits.
Customer Experience (25% of total score): This score is determined by customer satisfaction ratings and the availability of additional features such as GPS tracking. Based on our shopper analysis, we also considered each transporter's customer service team's responsiveness, civility, and helpfulness.
Reputation (20% of the total score): When giving this score, our research team considered availability, reviews from industry experts, and years in business.