In winter, moving companies that transport cars face some special difficulties. Even the best car shipping company can have problems during heavy snowstorms.
It's common for these businesses to be careful and wait until the roads are safe before they start working again.
For car delivery businesses, even a light snowfall may be a nightmare. Additionally, you cannot anticipate your automobile to arrive spotless if you have scheduled open car transport. If you're worried, you do have a choice. Your automobile will be completely sheltered from the elements if you ship with an enclosed auto transport company.
Alternatively, it's a smart move to go with the top car shipping company you can find if you need to move your car during winter. When you compare it to driving by yourself, there's a low risk of getting stuck in the snow without assistance.
The price of shipping in the winter is frequently significantly lower, depending on the route you select. This is because winter is usually the time when there are fewer cars being moved.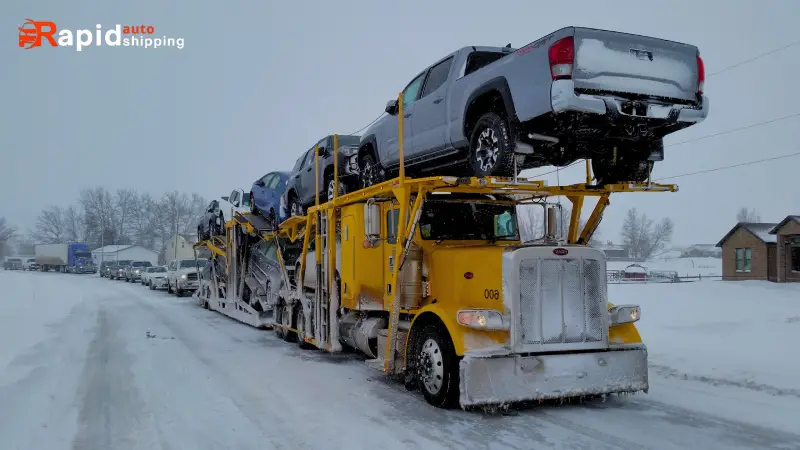 When you use our special car shipping service, you'll get top priority. We'll keep a close watch on where your car is. You'll have the driver's contact info too. And we'll let you know how the shipping is going at each step.
We go above and beyond, monitor the entire shipping process, and prioritize your needs to ensure that you receive what you desire and anticipate. Rapid Auto Shipping always gets things right from the start. No other shipping company is as good as us in safely delivering special cars and having a lot of experience.
The process of shipping a car is generally a lot easier in the warm summer months. Bad weather causing delays happens very little, so cars are moved quickly for everyone involved.
The summer months are also more practical as compared to the winter. The summer months are typically when individuals feel most at ease. June, July, and August are good months to choose if you want to take a break and move or ship a car. This is especially crucial if you have children in school.
But, you might still have to clean your car when it's brought to you by the carrier, especially if it traveled through certain states. The warmer states can be a challenge in the summer. Florida has plenty of rain, but California and Texas can have severe dust storms. The main point is balancing the outside world with people's desires.
If you're unsure of how to ship your car or whether there is a better time to do it, keep reading. Summer unquestionably has the advantage. There is no snow to bother with, and transportation is much more convenient.
It looks like there's no comparison between moving cars in winter and summer. Costs associated with shipping cars must be taken into consideration, though.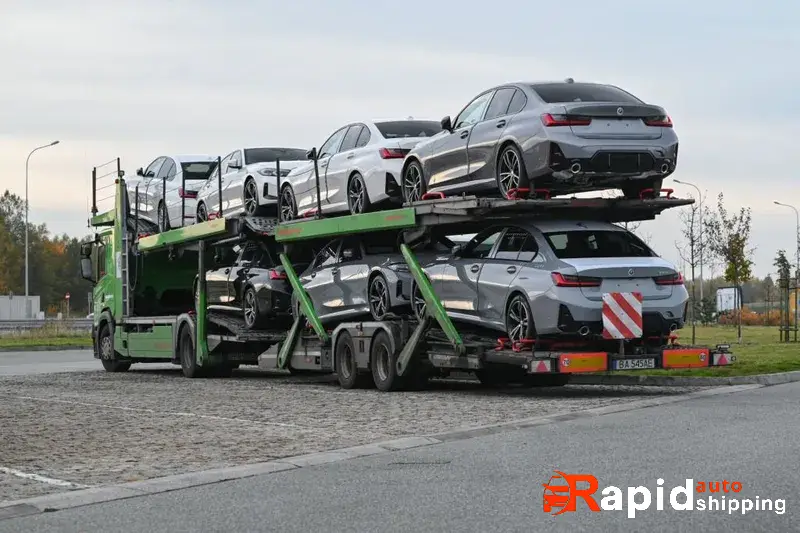 Depending on the type of auto transport service you pick, auto transport costs vary. It's crucial to comprehend the factors that go into the final car shipping quote.
Numerous factors influence motor transport costs, many of which are constant. Mode of transport, distance, location, vehicle modification, and condition affect cost.
Still, the main point is balancing the outside world with what people want.
The cost of transporting a car depends on how many people need it versus how many services are there, and this can shift significantly each month.
How many individuals need auto transport at any given time has a big impact on how much it costs. Think about when most people move. Since it's summer, a lot of people are moving, and that makes the price go up too.
While this thought mode may initially deceive with its apparent simplicity, it enlightens the ceaseless fluctuation of prices. However, there exist instances when this predictable pattern falters. Take, for instance, the winter months, where prices ascend instead of descending as one might surmise in specific scenarios.