Usually, your car can be picked up from your house. However, some places may not allow trailers due to Californian rules on auto transportation. The transport van might need help getting to your home. If so, you'll need to meet the driver somewhere convenient.
The distance traveled will determine how long it takes to carry an automobile to Los Angeles. There may be stops before yours because it's unlikely that your car will be the only one on the carrier.
It may take a few weeks to ship a vehicle to auto shipping los angeles, so plan on using another mode of transportation in the interim.
Like pick-up, the driver will drive as far as feasible before arriving at your house. If the roads are too narrow, you might have to meet the driver because the driver's safety and your own are paramount.
Many company clients frequently ask us this question. The duration of shipping a vehicle to or from auto shipping los angeles, California, varies depending on the driver's chosen route and the distance between the pickup and drop-off locations.
Interstate deliveries or auto shipping between two adjacent States can typically be completed within a few days. However, for longer distances, such as from one coast to another, the process may take up to 14 days due to the significant distance that needs to be covered.
The company transportation goal is to cover approximately 325 miles daily, allowing us to achieve a total mileage of 3100. This mileage target ensures that the auto shipping company can complete most of our deliveries within 10 days.
In addition, factors such as roadblocks, checkpoints, and restricted driving hours for car transport trailers and trucks also play a role in the duration it takes to deliver your car promptly and to the correct destination.
Though Los car shipping los Angeles rates are competitive, there are economizing methods.
We have many service options depending on how fast you need your car picked up. There is an alternative for everyone, but giving yourself options before booking your shipping will save you money.
Book your car transport today if you need it in a few weeks. Allow us time to identify a carrier and lock on the pricing. This will safeguard you against price rises and price dips, saving you even more on your order!
Choosing when to ship may save money. Car travel demand is lower in winter. Thus costs are usually cheaper. Winter shipment frequently offers shorter wait times for carrier pickup.
Meeting your driver outside Los Angeles is another option to economize on vehicle travel. If they don't have to, carriers won't navigate Los Angeles. Customers shipping to the outskirts—especially in the direction your vehicle is coming from—often get reduced prices. These may help you save shipping costs.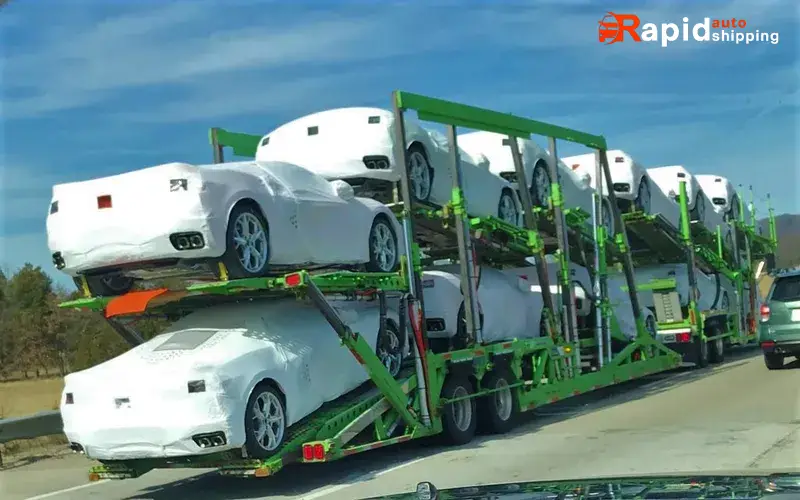 Please keep in mind that as the length of the trip increases, the truck driver will require a greater amount of gas. This implies that car shipping services will automatically become more expensive.
The table below presents the average cost of shipping a car per distance. This calculation was made by comparing the costs of three different car sizes across five different distances, taking into account the current prices, offers, and availability.
Please be aware that the following information is subject to change and may not accurately represent current auto transport trends.
Here, we are providing you with an overview of the average cost associated with different types of transportation. For an accurate cost estimate, please utilize our Auto Transport Calculator to obtain a quote.
Once you have chosen an auto transport company you trust and feel confident in, it is essential to prepare your car for shipping properly. We highly recommend following the steps outlined below:
Documents:
Ensuring the availability of necessary documents during vehicle pick-up or drop-off is crucial, mainly when selling your vehicle.
Cleaning:
It is essential to ensure that you remove all personal items from your vehicle before shipping it. This precaution is necessary to avoid your belongings' potential loss or damage during transit.
It is highly advisable to clean your car before transport. This will enable you to assess its condition and identify any damages that may occur during delivery.
Running Condition:
If you plan to drive the vehicle at any time during shipping or drive it home from the drop-off location, it is essential to ensure it is in proper running condition.
This involves ensuring that there is an adequate amount of fluid, as well as regularly checking the battery charge and tire pressure levels. Furthermore, this can assist you in making a more accurate assessment of the vehicle's condition upon arrival.
Photographic Evidence:
When getting your vehicle ready for the car delivery service to pick up, it is crucial to take high-quality photographs of every part of the car. This documentation shows the car's condition before shipping if any damage occurs during transportation.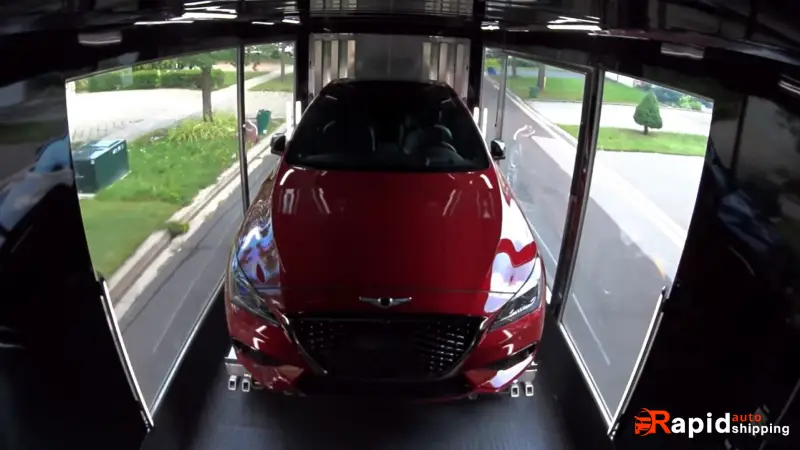 After the car shipping company you have chosen has finished delivering your vehicle, there are a few essential tasks that you should undertake:
It is essential to promptly check your car's vital signs, including the lights, brakes, and engine. This will help ensure that the vehicle is in the desired condition and allow you to promptly address any issues with the car delivery service if any of these components malfunction.
By comparing the current exterior of the vehicle to the previously taken photos, you can determine if any additional damage has occurred. In some rare instances, shipping a car may result in injury, so ensuring that your car transport service has not caused any harm is essential.
It is essential to check the mileage when using car shipping services, as it helps to verify that the distance traveled matches the recorded mileage. This is particularly relevant when the car is driven to the destination.
Please consider leaving a review for the auto transport company you utilized via the auto shipping company. Your feedback will be highly valued and will assist others in confidently exploring car shipping services.
Auto shipping company is a platform that connects users with various car shipping companies, each of which operates in their own unique way. However, a common feature among many of these companies is the ability to track your car shipment.
In fact, some companies go above and beyond by offering personal updates on the status of your shipment. If you need tracking services, it is advisable to reach out to individual car transport companies and inquire about their ability to provide this service.