When selecting the Best Auto Shipping Company to handle your auto transport requirements, it is essential to consider these five crucial factors.
Prices that are competitive:
If the best auto shipping company offers a quote that seems too good to be true, it may be a sign that the company is not the right choice for you.
Obtaining quotes from multiple car shipping companies to compare rates is advisable. Doing so can ensure that you receive a reasonable and competitive price from a reliable car shipping company.
Excellent ratings and reviews:
It is essential to take note of the customer reviews and ratings of a car shipping company. To ensure that you hire a reputable moving company, it is recommended that you consult the Rapid Auto Shipping company directory and the Better Company Bureau (BBB) website.
These resources can provide information on the company's accreditation, complaint history, and reviews from previous customers.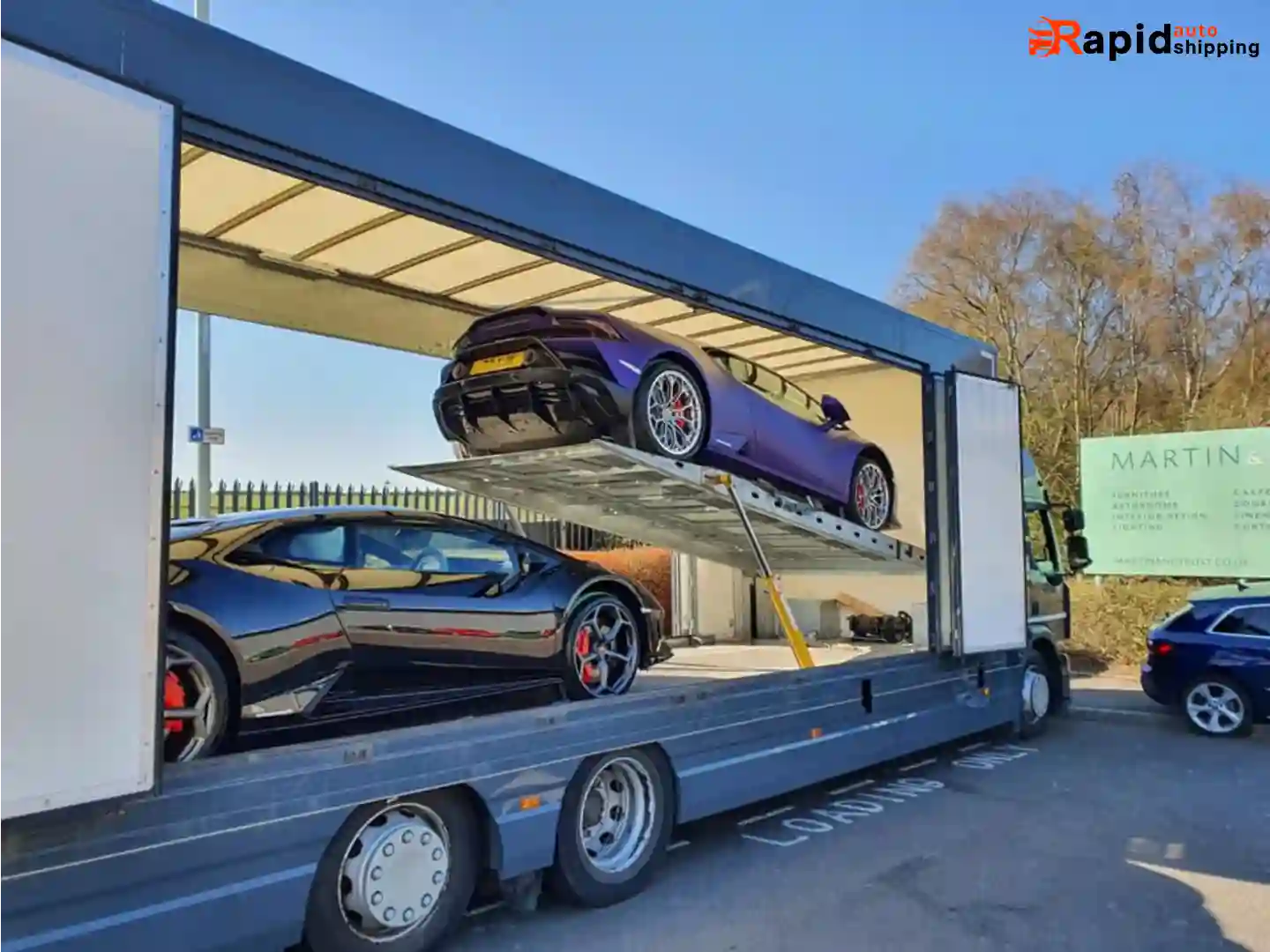 Insurance coverage that is all-inclusive:
Reputable car shipping companies should always carry insurance. We recommend investigating whether the auto shipping broker provides optional add-on gap protection.
Provides the necessary shipping services:
Does the company provide both open and enclosed transportation? Do you require unique shipping characteristics, such as motorbike, boat, or antique automobile shipping? Ensure that the firm you pick has extensive experience with these shipping services.
Open-Air Carrier:
This is the most prevalent and least expensive mode of motor transportation. Vehicles are put into an open truck or trailer and driven to their final destination. Because cars are exposed to the weather while transported, this approach is best suited for ordinary vehicles and is extensively utilized for short- and long-distance exports.
Enclosed Carrier: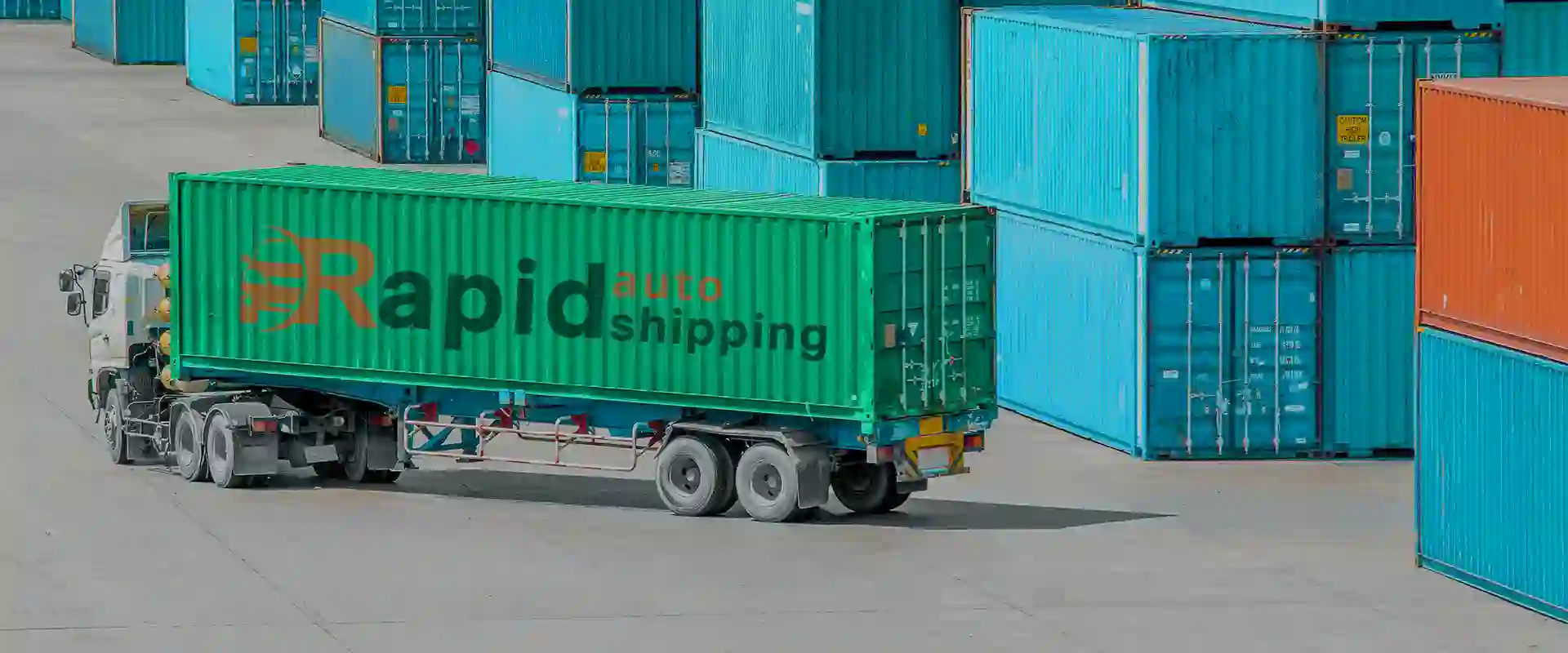 Enclosed carriers, as opposed to open-air runners, give increased vehicle protection during transit. They have walls and a roof to protect automobiles from weather, trash, and road hazards. Enclosed carriers are frequently used for luxury, historical, or high-value vehicles that require more care and protection.
Flatbed Carrier:
Flatbed carriers utilize an open trailer with a flat platform to load vehicles. These cars are typically used to transport larger or heavier automobiles, such as trucks, SUVs, or construction equipment.
Flatbed carriers are versatile transportation options that can accommodate various vehicle types. They are particularly well-suited for transporting goods over short to medium distances.
Calculating the cost of shipping a car involves several factors. However, on average, auto transport companies in the US charge approximately $2.92 per mile for distances less than 200 miles, $0.93 per mile for distances between 200 and 500 miles, and $0.78 per mile for distances exceeding 1,000 miles.
These figures represent average costs for car moving companies, but remember that your car transport expenses may vary depending on the circumstances.
To determine the cost of auto transport, it is recommended to gather car shipping quotes from various car transport companies. This can be easily accomplished through Rapid Auto Shipping.
Obtaining affordable car transport is a common desire. However, several factors and variables can impact the cost of shipping your vehicle.
We will outline the main factors determining the cost of your auto transport needs so that you can understand whether it will be costly or affordable.
As previously stated, the distance of your car transport will significantly impact the cost. State and country journeys are more expensive than interstate car delivery, which is typically the most affordable car shipping option.
Although longer distances may be more expensive, the good news is that the average cost per mile decreases as the journey becomes longer. By doing this, you can ensure you are paying a fair and justifiable amount.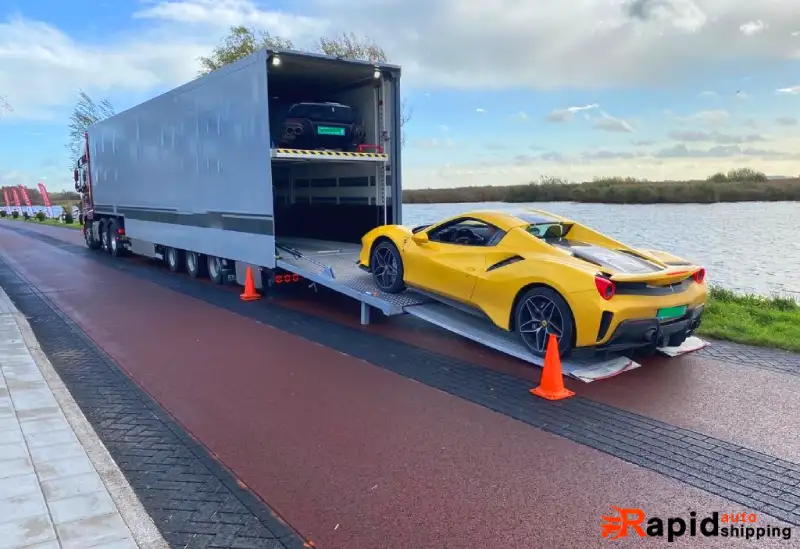 Route:
Along with distance, the route required to transport your automobile from its pick-up location to its delivery location can influence the cost of your car carrier service.
Roads with known more significant traffic, such as those in Los Angeles, may cost more than quieter highways due to the time added to travel.
Similarly, unforeseen events such as significant road works may entail additional expenses from car moving firms or necessitate a different route that may take longer.
Vehicle Size:
The cost of transporting your vehicle will depend on the vehicle's height, length, and width. SUVs often cost more to ship than Sudan, with car transporters needing larger trailers for more oversized vehicles.
It is essential to inform the auto transport company about any bike racks, roof racks, or other attachments on your car. These additions may impact the size of the trailer required for transportation.
Automobile Situation:
Your auto transport costs may increase if your car is not in a drivable condition. This is because additional tools like a winch or forklift will be needed to load and unload your automobile from the trailer.
It will be impossible to roll your car onto a trailer and off again if, for instance, one of its wheels is locked, and it will take more time, labor, and equipment to make the delivery than a standard auto transport service.
Most automobile carriers would view a vehicle as being in excellent enough condition to ship readily if it can break, roll, and steer.
Type of Auto Transport Service:
The price of shipping your car will also depend on the kind of auto transport service you choose. The least expensive alternative is always to have someone drive your automobile to its destination because all you are paying for is the driver's time and gas, but enclosed transport and single car trailers will likely cost more because they require additional equipment.
The most expensive option to ship a car will always be enclosed car shipping because it requires specialized equipment to load, unload, and safeguard the vehicle while in transit and because the automobile is going alone.
Using the best auto shipping company can be of great benefit to you.
Time saving
Cost Comparison
Shipping a Car at a Low Cost
Environmentally Friendly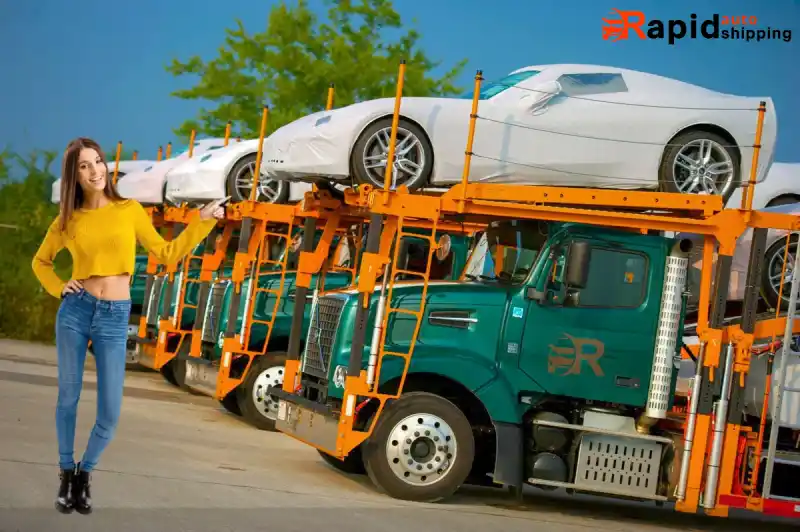 The cost of exporting a car frequently differs from the initial price supplied. Typically, your auto shipper will provide an estimate, and the actual payment amount will be explained once your vehicle arrives at its destination.
Giving the shipping provider as much information as possible is recommended to avoid surprises on the final bill.