Companies that move cars around, both in the country and overseas, handle sports and race cars every day. The team that manages how things are transported knows a lot and can suggest the best ways to do it.
The car shipping company's truck pulls up to your house to take your vehicle away.
The BOL report is completed by the carrier prior to the vehicle being loaded.
The carrier loads the car and secures it inside the trailer with straps.
You sign your BOL when the automobile is attached to the trailer and secured.
The carrier carefully unloads and inspects the vehicle at delivery.
Verifying the company's insurance and licence is essential for peace of mind when shipping a race car. You can quickly request this information from the vehicle transport agency or check the FMCSA website for more details.
You can either book your service online or call their team right away. The first step is to figure out the mode of transport and deadline for delivery.
After that, the following steps resolve the vehicle pickup time and delivery moment. One crucial aspect that requires your attention is the vehicle condition report, also known as the Bill of Lading.
Carriers fill out this paperwork when they pick up the vehicle and when they drop it off. This report is used when the car is delivered to make sure it's in the same condition as when it was picked up.
You can quickly and easily schedule a race car shipping service online or by phone now. Booking with one of the racing car transport experts is a simple process that can be done over the phone.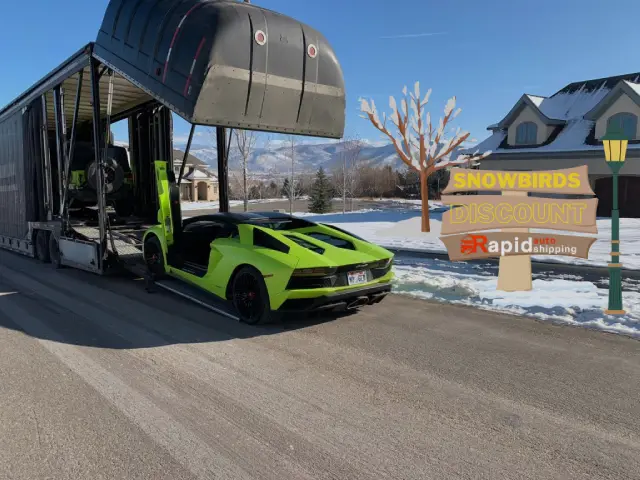 Once you've selected a race car transport service and determined whether or not any additional insurance is needed, you must ensure that your vehicle is ready for pickup.
Before shipping your car, many companies demand that you empty all fluids from the tank. The vehicle's overall safety is improved as a result of the weight loss.
It is important to remove any aftermarket additions or customizations that could become detached or damaged. Lastly, be sure to really check the car, and if necessary, take pictures. This safeguards you against any small scratches or marks that might have happened because the driver wasn't careful.
This doesn't happen often, but it's still important to be cautious when you're giving someone else valuable vehicles like race cars to handle.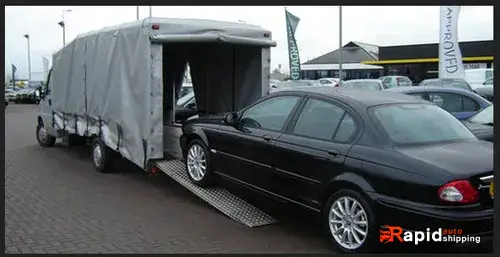 There are different services that specialise in transporting race cars to different locations. The services offered can vary depending on the shipping company or service provider you choose. Here are some popular services that are commonly offered for transporting race cars:
Enclosed Race Car Transport:
Enclosed transport refers to shipping a race car in a trailer or container that is fully enclosed. This method ensures that your vehicle is kept safe and secure during transportation, protecting it from weather conditions, road debris, and potential damage.
Open Race Car Transport:
Open transport refers to the process of shipping your race car on a trailer that is not enclosed. This is similar to how regular vehicles are transported.
The open transport method is usually more affordable but provides less protection for the car as it is exposed to the elements and potential road hazards.
Air Freight:
Air freight is a quick and reliable choice for shipping goods over long distances or across international borders. Cargo planes are specialised aircraft that are used to transport race cars quickly and efficiently to their desired location.
This ensures that the race cars can be delivered promptly and without delay. However, air freight is typically more costly when compared to alternative transportation methods.
Expedited Shipping:
Expedited shipping services prioritize the speedy delivery of race cars to their intended destinations. This option is beneficial when you need to save time, especially for events like races or when you have important deadlines to meet.
Moving a race car costs can differ due to factors like distance, shipping method, car size, weight, and extra services. To know the exact price now, contact shipping companies or experts in race car transport.
The cost of moving a race car within the same country can be very different, starting from a few hundred dollars and going up to a few thousand dollars. The exact price changes based on things like how far the car needs to go.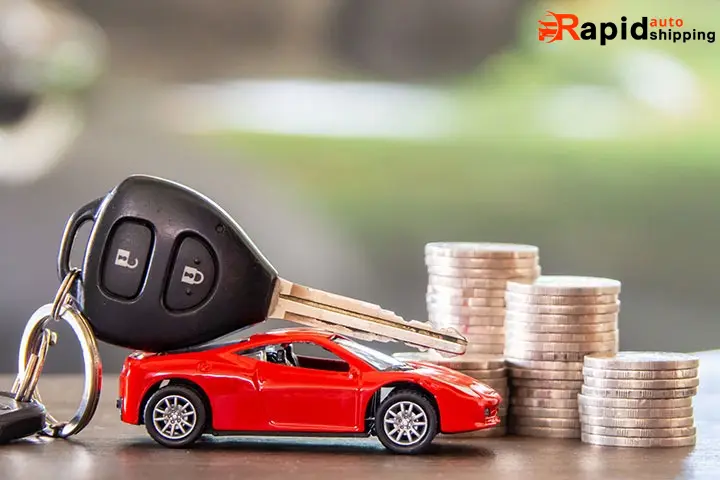 Race car shipping rates may change depending on a number of factors. When settling on a final price, keep in mind the following key considerations:
Distance: The distance the race car needs to be shipped is essential in determining the price. Longer distances result in higher shipping costs due to the necessity of using more fuel and paying more personnel.
Each delivery option has different shipping costs. Transporting goods by truck, plane, or ship is possible. Mode of travel affects transportation cost.
Air freight typically commands the highest price tag, while sea freight tends to boast the most budget-friendly option.
The size and weight of the racing vehicle will also play a role in the overall shipping cost. Specialized equipment or handling may be necessary for more extensive and heavier vehicles, leading to increased fees.
The race car shipping cost may vary depending on the type of transporter used to ship the vehicle. Enclosed transporters provide extra protection and security for your belongings during transportation. However, enclosed transporters cost more than open ones.
The cost of shipping may change depending on the time of year. During busy shipping periods, such as major races or the holidays, prices may rise.
Insurance: Ponder over procuring insurance for your race car whilst it is being transported. The cost thereof hinges upon two factors: the appraised value of your vehicle and the extent of coverage you desire.
Extra Services: Should you yearn for additional amenities such as doorstep delivery, expedited shipping, or parcel monitoring, bear in mind that they shall augment the overall shipping expenditure.
Efficiency and safety:
Companies that specialise in transporting race cars have the expertise and equipment necessary to transport these vehicles without damage. They employ drivers who have years of experience carefully transporting expensive cars.
These businesses are accountable for safely transporting race cars to their destination by loading, securing, and transporting them.
Time Savings:
Using a specialized transportation service to transport race cars is a convenient and efficient solution for racing teams and drivers. It helps them save valuable time and effort in moving their vehicles from one location to another.
By taking care of the transportation logistics for race cars, drivers can fully concentrate on crucial aspects of the sport, like training and preparation, without any concerns about moving their vehicles between different venues. Because of this, they can arrive at their venue feeling revitalised and ready to compete.
Customized solutions:
Race car transport services provide customized solutions to meet individual requirements. Race cars with open wheels, touring cars, sports cars, and prototypes are all welcome.
These companies have trailers and loading equipment built specifically for racing cars, ensuring the safety and individuality of each shipment.
Insurance Protection:
Reputable racing car transport firms often provide insurance for the automobiles they transport. Racing teams and their owners will feel more at ease knowing their priceless assets are guarded against unexpected theft, damage, or mishaps during shipping.
Long-Distance Transportation:
When you need to transport a race car over a long distance, using a shipping service is a good option. These services can effectively transfer race vehicles across various areas or even nations, whether for domestic or international competitions, saving the racing teams time and effort.