Preparing car for winter may be simple, but it necessitates a certain level of preparation. We have some helpful tips to guide you in preparing car for winter transport process.
Clean your automobile:
Regardless of the season, the first step in the auto shipping process is to wash your car. One of the reasons why it is much easier to conduct a vehicle condition report is when the car is clean. This statement emphasizes the importance of protecting the customer and the auto transport company.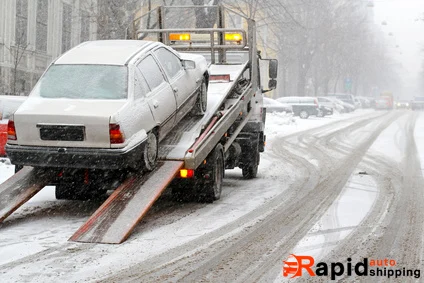 Examine Antifreeze:
Before you move to a new area, you must check the local weather conditions and ensure that the antifreeze you are using is suitable for the extreme temperatures of the upcoming season.
Verify all of your fluids, and use premium gasoline:
Ensuring that all service fluid levels are checked before shipping your car, regardless of the season is essential. This includes oil, antifreeze, transmission, power steering, and brake fluid. While you're at it, please also check for any potential leaks.
It is recommended to leave only 1/8 to ¼ tank of fuel in the tank and consider using premium gas for optimal performance. Lower-octane fuel is suitable for daily driving and storing your car in a garage overnight. However, winter vehicle shipping is not considered ideal in this case.
Exposing your vehicle too low temperatures can constantly threaten its gas lines. Poor fuel quality increases the risk of freezing or bursting, an issue you prefer to avoid.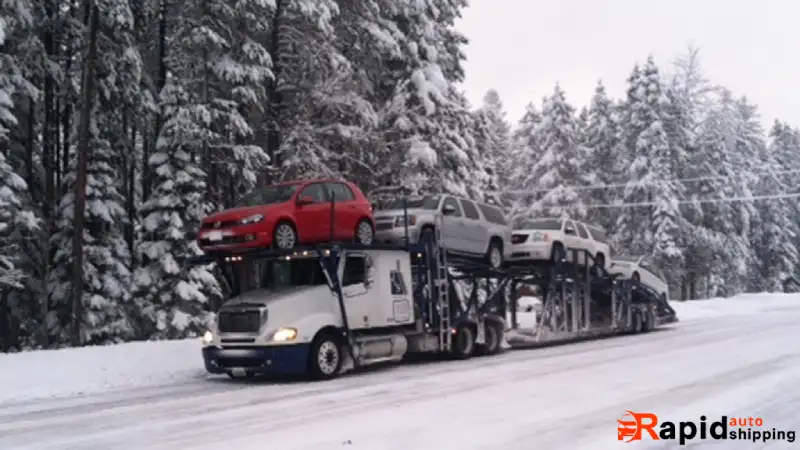 Tires:
If you plan to move north for the winter, ensuring that your tires have sufficient tread is essential. Additionally, consider obtaining studded snow tires and shipping them with your car.
Doing so will preparing the car for winter for your arrival, and you won't have to face the inconvenience of slipping and sliding to a tire shop.
If it is not possible to choose an alternative, consider acquiring a set of tire chains or cables and storing them in the trunk of your vehicle.
Lubricate the doorknobs:
Please remember to lubricate both the door and car locks, as well as all of the hinges. To prevent the rubber seals of the doors from freezing, it is recommended to apply a weather-strip spray or a similar product.
Ensure that all doors and hatches are securely closed to prevent any water or snow from entering. Consider placing a moisture absorption pack inside the vehicle as a precautionary measure.
Verify the window seals:
Ensure that the windows of your car are securely closed. If you own a convertible, it is essential to ensure that the top is raised as well. Automatically, we all adjust to the changing weather in our region.
However, many individuals often overlook it when using car shipping services to ship their vehicles to other continents with varying climates and weather conditions.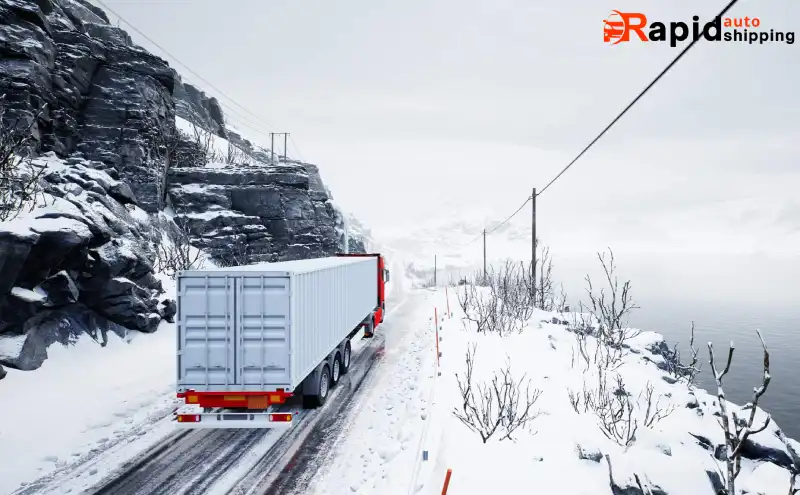 Make sure your antifreeze complies with the harsh local weather conditions by checking it.
Check the windshield washer fluid and wiper blades; use low-freezing-point fluid and winter blades.
Check the additives in all service fluids to see if they can help prevent "gelling" or "freezing."
Use only half a tank of premium, high-octane fuel.
To minimize slippage and ensure the safety of your car during loading and unloading, check the treads on your tires.
Have older batteries examined, and make sure the terminals are tightly fastened.
All locks, hinges, and rubber seals with lubricant
Check for window and door seal leaks, and fasten convertible tops.
Clean your car off-road slush after delivery - Corrosion can result from salt residue.
Year-round auto movers have plenty of expertise in operating and preparing car for winter routes. These Carriers go above and beyond to northern transit routes safely.
However, this commitment to safety can cause some delays, and the customer will be informed if the driver needs to change the road while on the way. If you can, avoid the holiday rush.
There is typically a surge in vehicle inventories ready for shipment starting during the last week of December. Although many customers prefer to schedule their automobiles to come as early as possible in the new year, carrier capacity typically plummets during this time.
Drivers usually take time off over the holidays because they also have families. Accordingly, there are many more vehicles than there is room for on a carrier, and a balance is only really reached by the end of January or even the beginning of February, depending on any particularly severe weather present at that time.
The majority of affordable vehicles departing and arriving in densely populated locations will have been dispatched by mid-February. Due to the industry's bidding-based structure, more expensive vehicles will come first and more affordable vehicles soon after.
Low-cost cars might take longer and be more vulnerable to future market changes brought on by storms and other changes in supply and demand. As a general rule, anticipate paying more, not less, for the persistent Holiday-Rush Shipper.
When Carriers are few and working conditions are difficult, your best bet is to provide a more extensive range of payment for a reservation. One other thing: Your car will become filthy!
Once more, those of you who are accustomed to icy weather are also familiar with the state of the roads. There is little the trucker can do on an open trailer to stop the beautiful road slush from getting on your automobile.
It shouldn't harm the paint or cause any other issues on newer autos, but your car won't be shiny and unique when it gets to you. Therefore, if you need to ship a vehicle in the winter, call us, see how much it will cost to ship cars, and place your order with Rapid Auto Shipping! Whatever your destination, we will move your vehicle promptly, safely, and damage-free!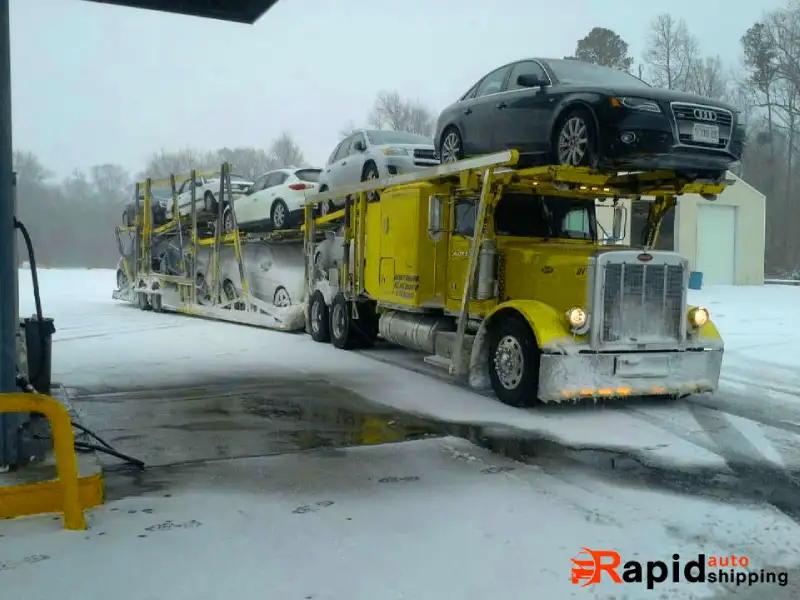 There are several methods available for calculating and preparing cars for winter quotes. You can obtain the cost of transporting a car through the transport company's website or by contacting them directly. Please inform them ahead of time if you require a prompt pick-up for your vehicle.