You no longer have to search for the best vehicle shipping business. Rapid Auto Shipping, our company, is leading the charge. We have been tried and true, so you may rely on us without hesitation.
Car shipping has a number of limitations. To begin with, when you load your car into a trailer, it must arrive at its destination undamaged. The question of its security is the most concerning issue. We have experts at Auto Shipping that realize how valuable your car is to you, therefore we won't damage it.
It will be carried in the same luxuriant state as when it was picked up. Our organization carries autos to a variety of locations while ensuring their safety. It is clear from the great Google evaluations that our company has gotten.
Distances of up to 200 miles typically take 1-2 days, while those of more than 2,000 miles can take up to 7-9 days. The weather, road work, traffic, detours, and driver hours are just a few examples of the many variables impacting how long it takes to ship a state to state car transport.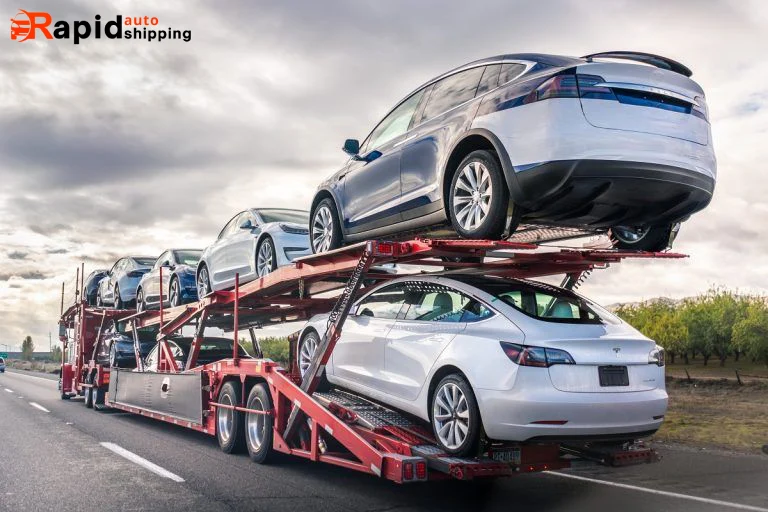 Our need for Auto Transport Service is unavoidable. There are numerous advantages to employing an auto transport service:
Because you won't be driving your car for a long time, it won't age.
It helps you save time.
You will save money because you will not have to refuel your tank many times.
Open auto transport:
The cheapest and most popular car transport option is open car shipping by any car company. Your car is loaded onto an open carrier and transported there.
Although all vehicles are securely fastened, as the name implies, they are exposed to the elements during the drive, so car shipping companies might not advise doing this for precious vehicles.
Additionally, even though it may be the most affordable way to transport a car across the country, lengthy trips in open trailers carry a higher risk of damage and expose your vehicle to the elements for longer.
Enclosed auto transport:
Enclosed auto transport is a method of transporting multiple cars on an enclosed carrier. This means that the vehicles are protected from the elements and debris they would be exposed to during transit if not enclosed.
Opting for this method is usually recommended for newer or pricier vehicles, as it helps reduce the chances of any damage occurring during transportation.
Door to auto transport:
This service aims to bring your automobile as close to your preferred location, be it your residence or workplace.
Terminal to terminal auto transport:
Terminal to terminal shipping involves transporting your vehicle by driving it to and from a designated terminal for delivery and pickup. Although there may be delays, they are typically more cost-effective than door-to-door shipping.
Port to port auto transport:
When you need to transport an automobile to Alaska, Hawaii, or any other location, you will need to take it to a port. Afterward, it is either transported onto a cargo ship or placed in an enclosed trailer and then loaded onto the boat to be shipped to a different port.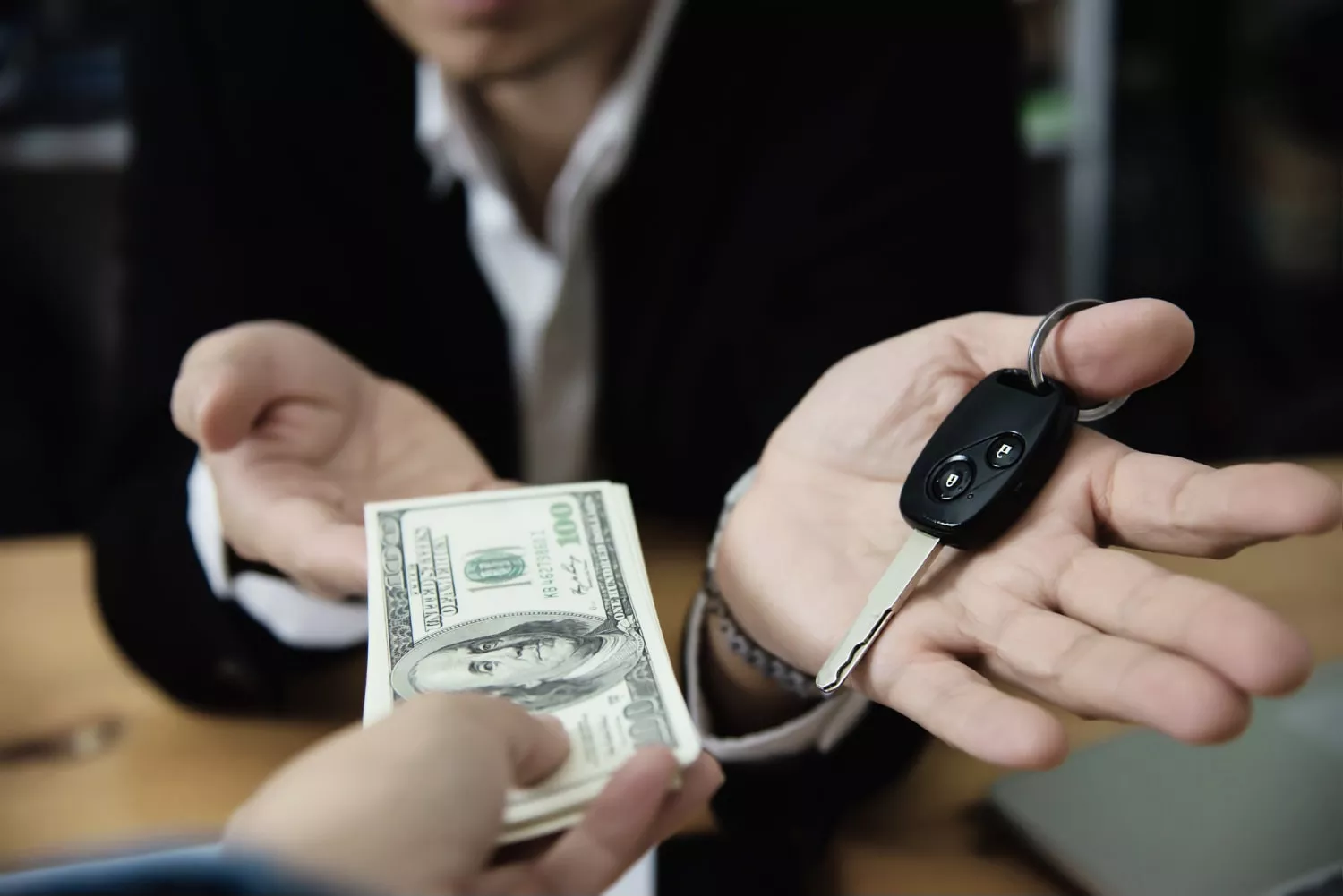 It is crucial to ensure you have all the necessary documents readily available during pick up or drop off, mainly if you sell your vehicle.
When preparing your vehicle for shipping, it is essential to remove all personal items to avoid loss or damage during transit. It is highly recommended that you clean your car before transport. This will enable you to inspect its condition and identify any damages that may occur during delivery.
It is essential to ensure that the vehicle is in running condition if it will be driven at any point during shipping or if it will be driven home from the drop-off location. This involves ensuring that there is an adequate amount of fluid, as well as verifying the battery charge and tire pressure levels. This can also assist you in accurately assessing the vehicle's condition upon arrival.
When getting your vehicle ready for pick up by a car delivery service, it is crucial to take high-quality photographs of all car parts as photographic evidence. This will provide proof of the car's condition before shipping in case any damage occurs during transportation.
There are a number of respectable car shipping businesses that advertise a reduced cost for transferring your vehicle at first. However, when your car arrives at its destination, you may be required to pay an extra fee.
To avoid such problems, properly read the contract before signing it. You may easily verify this by first using a car shipping calculator to estimate the cost of your shipment.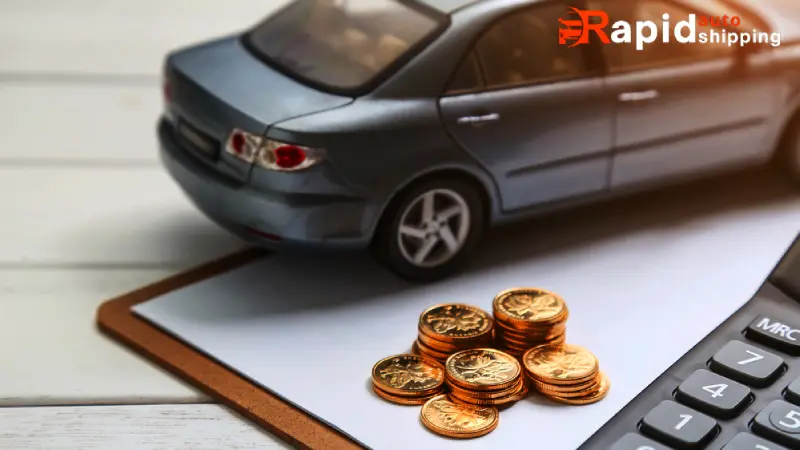 Someone may want to send their automobile to a distant location, while another may want to transfer it locally. Consequently, there is a wide range of options available. It is advisable to consider the different modes of transportation available before deciding how to transport your car.
There are two methods of transporting a vehicle. One of these is the open-air method. If you are shipping your car over a short distance, an open-air technique is the best option because it is the most cost-effective.
Your car will be shipped in a container using this method.
If your car holds significant value, opting for the enclosed shipping method is highly recommended.
This method is more expensive when compared to the open-air method.
Nonetheless, it is much safer than the alternative of being outdoors.
Indeed, the company provides real-time tracking updates that enable you to keep track of your vehicle's transportation progress. Throughout the shipping process, you will receive updates either via email or phone.
This review provided a comprehensive analysis of the costs of shipping a car. As previously mentioned, open transport fares are significantly cheaper, and the cost per mile for long-distance journeys is lower than that of short-distance trips. Although car shipping costs tend to fluctuate, some providers consistently offer excellent service at affordable prices.