The total mileage is the primary factor that affects the car shipping costs across the country. Carrying a big SUV in an enclosed carrier will be substantially more expensive than carrying a typical sedan in an open carrier. Other aspects that must be considered include:
Size:
Shipping a heavy minivan can cost almost twice as much as shipping a light, compact car.
Location:
Door-delivery service in a rural location will be expensive. On the other hand, you can save money if you can leave your car at a central transportation hub and pick it up at another hub.
Season:
Those who are mindful of their budget can discover greater savings in the winter season due to the reduced demand for shipping services. Please be aware that delivery times may be longer than usual due to inclement weather.
Timeline:
Transporting a car across the country through a shipping service may require several weeks. In situations where time is crucial, it is possible to obtain rush services, albeit at an additional cost.
You can secure the most favorable deal for your auto shipment by implementing a few straightforward strategies. Below are some of our top recommendations for securing affordable car shipping costs: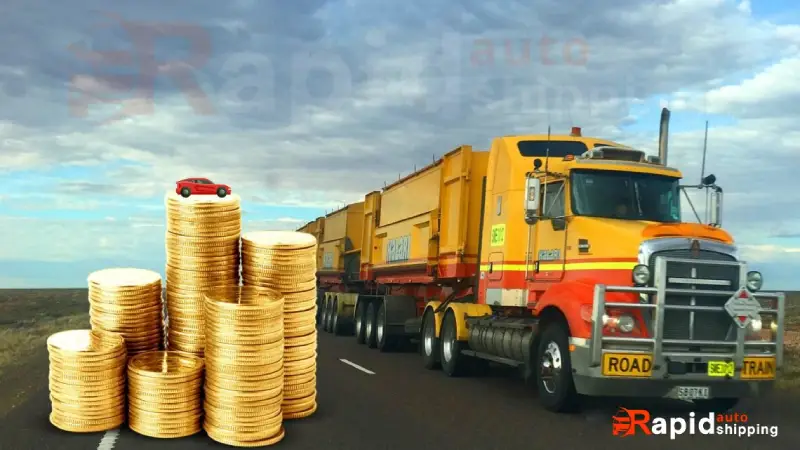 Book ahead of time:
It is advisable to provide ample time for auto transport carriers to bid on your particular job. Making a reservation well in advance increases your chances of securing a lower rate.
Using open transportation
For most customers, open vehicle transport is the standard shipping option. If you don't require the additional protection that comes with enclosed auto transport for a high-value vehicle, opting for an open carrier is likely to result in lower car shipping costs.
Shipping to and from a terminal
Shipping to and from a central location is less expensive than opting for door to door service. Opting for your car to be picked up and delivered to a shipping terminal is a convenient method to lower your car shipping costs.
Even if you're searching for the cheapest car shipping costs, there are a few extras you may want to consider. Listed below are optional services and costs that you may wish to add to your auto transport or avoid.
Additional coverage:
Carriers must maintain minimum liability coverage. However, the majority of auto transport companies offer void coverage for an additional charge.
Fee for expedited shipping:
Those who need their vehicle transported promptly have access to expedited shipping. Most auto transport companies offer expedited shipping, but the additional cost is associated with faster service.
Cancellation fee:
Once you have booked your carrier, you are obligated to dispatch your vehicle, and cancellation will incur a fee. Fees vary depending on providers.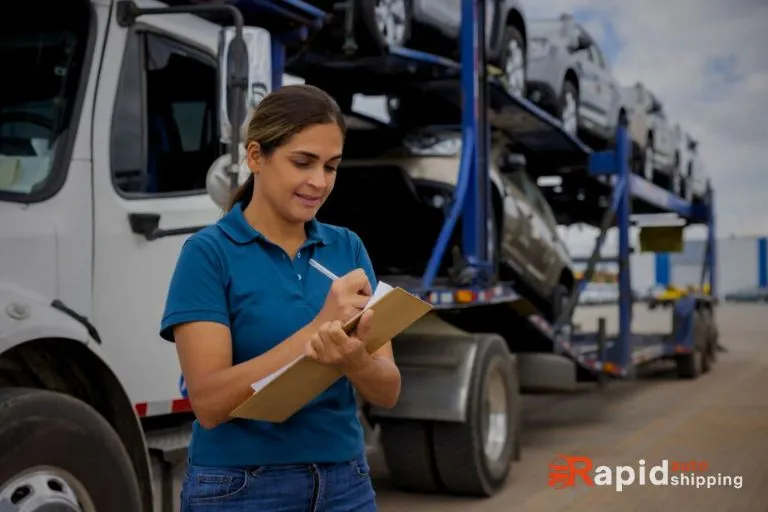 The car shipping industry utilizes three primary types of transport trucks, namely open, enclosed, and flatbed.
The most cost-effective car transport method is via an open transport truck. Opting for enclosed transport for the same car and route can result in an additional cost of $400 to $500 compared to open transport.
It is worth noting that most car owners tend to favor open transport carriers. The "premium" shipping option is available for individuals who own exotic cars, classic cars, luxury cars, and other custom vehicles.
Public transportation is the ideal option for individuals who need to transport the vehicle that they use on a daily basis. Enclosed transportation is the ideal option for vehicles that hold high value and are not driven on a daily basis.
Open transport truck drivers load and unload cars by moving them on and off the truck, whereas enclosed trailers are equipped with liftgate elevators for loading and unloading.
This implies that the car can be loaded and unloaded from the truck without being driven, thereby reducing the risk of damage.
Flatbed transportation is a service that can be requested as needed and is intended for vehicles that are too heavy or large to fit on a regular open or enclosed trailer.
This is most suitable for heavy equipment or vehicles that have been extensively modified beyond their original dimensions.
Several methods exist for calculating car shipping costs. You can obtain the cost of transporting a vehicle via the company's website or by contacting us. Be sure to inform us in advance if you require an expedited vehicle pick-up.
In order to obtain the most precise and current estimate for shipping your vehicle, it is crucial to possess the following details:
Place of vehicle pick-up and dispatch
preference for car transport (open or enclosed trailer)
Year, make, and model of the vehicle (ensures availability of the required conveyance trailer capacity).
Status operational (can be driven forward and backward and has rudimentary steering for vehicle loading and unloading)
Earliest scheduled automobile pick-up date
For distances of 1,500 miles or less, open shipping is $328 less expensive than enclosed shipping on average. As part of our industry survey, we discovered that enclosed auto transport is significantly more expensive.
In the sections that follow, we will compare the average cost of open and enclosed transportation to illustrate the price difference between the two types of auto transport.
Cost of Shipping an Open Car
Our assessment group collected data on the average cost of open conveyance for a 1,504-mile shipment. The price range we discovered was $1,110 to $1,885, with an average fee of $1,472 or $0.98 per mile.
Cost of Enclosed Car Transport
Enclosed shipping prices range from $1,414 to $2,085, with an average of $1,800, or $1.20 per mile, according to our analysis. Enclosed conveyance protects valuable vehicles from the elements and road hazards, so it carries a premium price.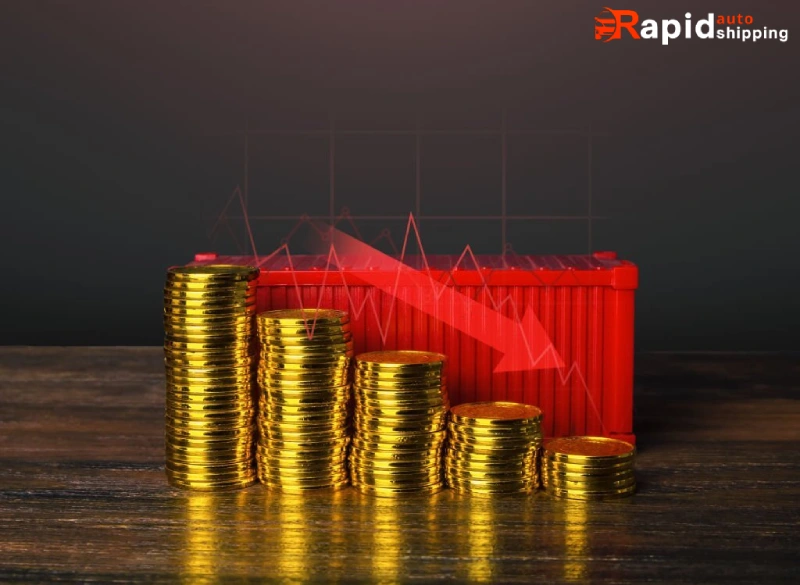 Rapid Auto Shipping offers the following services:
Obtain a reliable quote for shipping your car by using the car shipping price tool available at Rapid Auto Transport. The website provides an instant quote for car shipping charges.
Once a car transport quote is provided with a price to move a car, it will remain unchanged unless there is a change in the customer's requirements or the market conditions.
Rapid Auto Shipping has the advantage of having access to a vast network of auto carriers.
This enables them to locate drivers who can transport vehicles at the specified shipping cost.