Towing Services:
The primary function of these businesses is to provide towing services. They have specialized tow trucks or flatbed trailers that can safely transport vehicles from one location to another. This is often necessary when a vehicle is not drivable or needs to be moved for repair or other purposes.
Rental Vehicles:
In addition to towing, these businesses may offer rental vehicles. When a customer's car is being towed to a repair shop or another location, the customer might need a temporary replacement vehicle to use in the meantime. Car towing rental services may have a fleet of rental cars, trucks, or SUVs available for this purpose.
Insurance and Documentation:
Customers typically need to provide certain documentation and insurance information to rent a vehicle. This includes a valid driver's license, proof of insurance, and payment for the rental vehicle. Some towing rental services can also assist with insurance claims if the towing was the result of an accident.
Drop-Off and Pick-Up Locations:
These services usually have designated drop-off and pick-up locations for both the towing service and the rental vehicles. The customer may choose to have their vehicle towed directly to a repair shop or another location, and they can pick up the rental vehicle from the towing service's rental office.
Costs and Fees:
Customers are charged for both the towing service and the rental vehicle. Costs can vary based on factors like the distance of the tow, the type of vehicle being towed, and the rental vehicle's model and duration of use. It's essential for customers to understand the pricing structure and any additional fees.
Availability and Reservations:
Some car towing rental services may allow customers to make reservations for rental vehicles in advance. This can be especially useful in situations where a customer knows their vehicle will be inoperable for an extended period.
These services offer convenience to individuals who find themselves in emergency situations or need to have their vehicles transported, while also providing a temporary solution for transportation in the form of a rental vehicle.
It's essential to carefully read the terms and conditions of the rental service and understand the costs involved before using these services.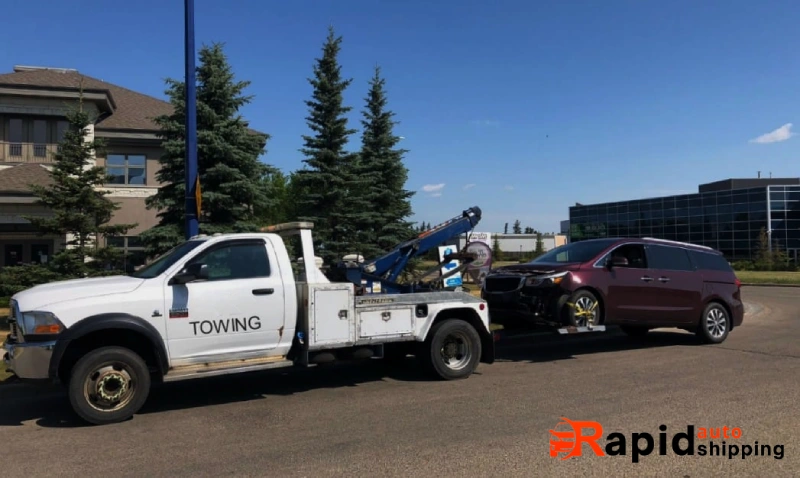 Car towing trailer rental services provide a valuable solution for individuals needing to transport vehicles securely and conveniently. These services offer a range of trailers designed to tow various types of vehicles, from cars and motorcycles to small boats or even recreational vehicles.
Customers can rent these trailers to move their vehicles over short or long distances, making them ideal for relocation, road trips, or transporting vehicles for repair or maintenance. Car towing trailer rental services typically offer different trailer types, such as flatbed, enclosed, or open utility trailers, each suited for specific needs.
The rental process often includes choosing the right trailer, providing necessary documentation, and understanding the rental terms and costs.
Whether you're a do-it-yourself mover or need to transport a vehicle, these services provide an efficient and cost-effective way to get the job done while giving you control over the transportation process.
The cost of renting a tow dolly can vary depending on your location, the rental company you choose, the duration of the rental, and any additional services or features you may need. To find the cheapest tow dolly rental, consider the following tips:
Shop Around:
Start by researching and comparing rental companies in your area. You can use online search engines, rental company websites, or rental comparison websites to get an idea of the prices and options available. Different companies may have varying rates and promotions.
Use Rental Comparison Websites:
Websites like RentalCars.com, Expedia, or Kayak often allow you to compare prices from multiple rental companies in one place. This can help you quickly identify the cheapest options.
Check Local Businesses: Sometimes, smaller, local rental companies may offer lower prices compared to larger national chains. It's worth checking with these local businesses to see if they have competitive rates.
Consider Off-Peak Times:
Rental rates can vary depending on the time of year and day of the week. Weekdays and off-peak seasons may offer more affordable rates. If your towing needs allow for flexibility, consider renting during less busy times.
Ask About Discounts:
Inquire about any discounts or promotions the rental companies are currently offering. Additionally, they may have special deals for extended rentals.
Book in Advance:
Booking your tow dolly rental in advance can sometimes lead to cost savings. Rental companies may offer lower rates for reservations made well ahead of time.
Check for Additional Fees:
Pay attention to any additional fees or charges that might apply, such as insurance, mileage fees, and fuel policies. Some companies may have a lower base rate but higher fees in other areas.
Review the Rental Agreement:
Carefully read and understand the rental agreement to ensure you're aware of all costs and terms. This includes the rental duration, deposit requirements, and any potential penalties for late returns or damage.
Choose the Right Tow Dolly:
Some rental companies may offer different types of tow dollies, including models with additional features. Opt for the most basic and cost-effective model that meets your towing requirements.
Ask for Recommendations:
Seek recommendations from friends, family, or online forums for reputable and budget-friendly rental companies in your area.
It's essential to consider the reputation and reliability of the rental company, as well as the quality of their equipment and customer service. Safety and reliability should be top priorities when towing a vehicle, so choose a rental provider that offers a well-maintained tow dolly and excellent customer support.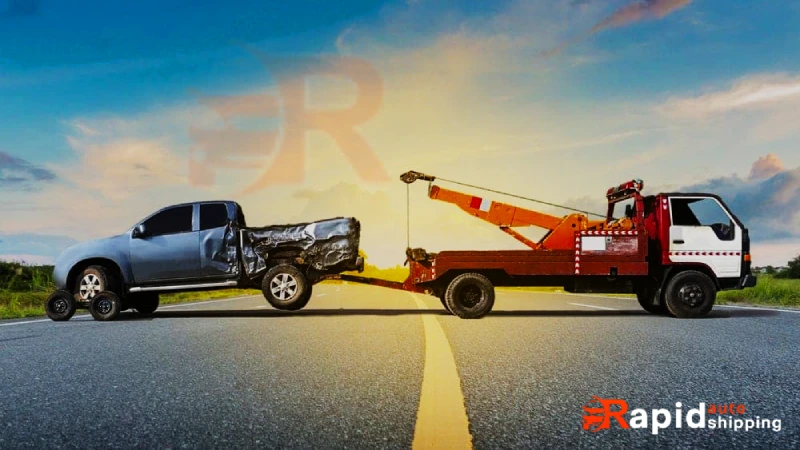 Car transport trailer rental services offer a practical and flexible solution for individuals and businesses needing to transport vehicles over short or long distances.
These services provide specialized car transport trailers, commonly known as auto transporters or car carriers, designed to securely and safely transport various types of vehicles, including cars, trucks, SUVs, and even motorcycles. Car transport trailer rental allows customers to load their vehicles onto the trailer and tow them using a compatible towing vehicle, typically a truck or SUV.
These rentals are particularly valuable in situations such as moving to a new location, buying or selling a vehicle out of town, or transporting a classic or exotic car to an event. When renting a car transport trailer, customers should consider factors like the type of trailer (open or enclosed), the trailer's capacity, compatibility with their towing vehicle, and rental terms.
Many rental companies offer various options, such as one-way rentals, where you can drop off the trailer at a different location, and round-trip rentals for a return journey.
They often provide guidance on loading and securing the vehicle and may offer additional equipment like straps, wheel chocks, or covers to ensure the safe transportation of your vehicle.
Car transport trailer rental services make it convenient for customers to handle their vehicle transportation needs without the expense and complexity of professional car shipping services.
However, it's crucial to follow safety guidelines, load your vehicle properly, and adhere to local regulations when using these trailers to ensure a smooth and secure transport experience.
Are you searching for the most reliable, affordable, and hassle-free car towing rental service? Look no further! Rapid Auto Shipping is your go-to choice, and here's why we stand out as the best in the business:
✅ Wide Range of Options:
At Rapid Auto Shipping, we offer a comprehensive selection of car transport trailers and tow dollies, ensuring that we have the perfect solution for your unique needs. Whether you're moving, buying or selling a vehicle, or need to transport a cherished classic car, we have the right trailer for you.
✅ Top-Notch Safety & Security:
We prioritize your vehicle's safety above all else. Our car transport trailers are meticulously maintained and equipped with cutting-edge safety features. You can trust us to protect your valuable investment during transit.
✅ Ease of Use:
Renting from Rapid Auto Shipping is straightforward and stress-free. We provide clear instructions on trailer loading, securing, and towing. Our expert team is always ready to assist you, ensuring a smooth and secure towing experience.
✅ Flexible Rental Options:
Whether you need a one-way rental or a round-trip journey, Rapid Auto Shipping has you covered. We tailor our services to your schedule and budget, offering the flexibility you need for a seamless transportation experience.
✅ Cost-Effective:
We understand that affordability is key. Rapid Auto Shipping offers competitive rates and transparent pricing, so you can stay on budget without sacrificing quality.
✅ Nationwide Availability:
With multiple locations across the country, you can find a Rapid Auto Shipping rental service near you, making it convenient for both local and long-distance journeys.
✅ Outstanding Customer Service:
We take pride in our commitment to excellent customer service. Our team is always ready to assist you, answer your questions, and ensure your rental experience is as stress-free as possible.
Don't settle for less when it comes to transporting your vehicle. Choose the best in the business—Rapid Auto Shipping. Experience the ultimate in convenience, reliability, and affordability.
Visit our website or give us a call to reserve your car transport trailer or tow dolly now. Your vehicle's safe and secure transportation is just a rental away with Rapid Auto Shipping!