About Carolina Auto Auction
Carolina Auto Auction is a top Southeastern vehicle auction company for dealers. Consignment, fleet/lease, salvage, and special utility vehicle auctions are available. Dealers can auction cars in-person or online. Carolina vehicle Auction is conveniently accessible for in-person and online vehicle auction buyers in the Upstate of South Carolina. Carolina & Indiana car Auctions, owned by SAAG, offer licensed car dealers a platform to acquire and sell inventory.
To facilitate the transportation of a car from Carolina Auto Auctions, kindly adhere to the following procedural guidelines:
Choose a Shipping Method: Please decide between open or enclosed transport options. Open transport is a cost-effective option that allows for vehicle shipping, but it exposes them to different environmental elements. On the other hand, enclosed transport offers superior protection for vehicles, although it comes at a higher cost.
Request for Transportation Services: Conduct thorough research and choose a reputable auto transport company. Verifying that the service provider possesses the necessary licenses and insurance coverage is essential. Additionally, it is advisable to review customer feedback to assess their dependability.
Request a quotation: Please inquire about a shipping quote from the decided-on transporter. Please provide details about the car, including its make, model, and pickup and delivery places.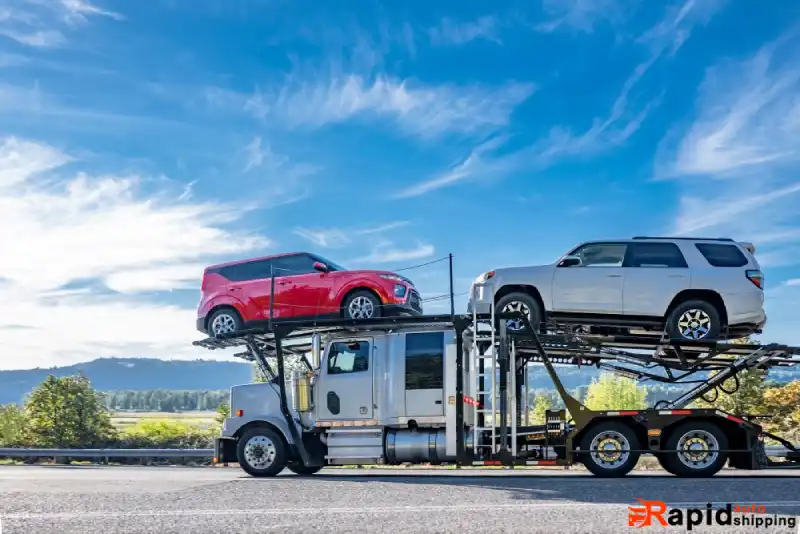 Schedule Pickup: Coordinate with the carrier to schedule a pickup time at the place of the auction. Ensure you provide them with all the necessary paperwork, including the vehicle title.
Vehicle Inspection: Before loading the car onto the transport truck, it is essential to perform a comprehensive inspection and carefully document any pre-existing damages by taking photographs and making written notes. Please share this with the transporter for their documentation.
Delivery Details: Please provide the transporter with the address of the destination and any specific instructions for the delivery.
Payment: Please pay the transporter's transportation fees as previously agreed upon.
Tracking: Keep in touch with the transporter to stay updated on the car's position during transit.
Receiving the Car: After the vehicle arrives, please inspect it again for any additional damages. After you are satisfied, please sign the Bill of Lading to receive your car.
Open or enclosed transport for Carolina Auto Auctions vehicles depends on several factors. These include resources, car value, and transit damage or exposure concerns.
Open transit is popular and cheap. The process involves transporting your automobile aboard a highway-used open-air caravan. Even though this option is safe and reliable, your car will be exposed to dust, dirt, and bad weather. Open transport may work for conventional models with minimal visual problems.
However, enclosed transit is safer. An enclosed trailer will protect your vehicle from road debris, rain, and weather conditions. Luxury, Classic Car, and valuable cars benefit from this choice since it reduces damage and ensures a smooth delivery. In general, open transport is cheaper.
In the final, the decision hinges upon your priorities and financial resources. If you desire optimal protection and have the financial means, enclosed transport is the recommended choice.
Open transport is a suitable option for individuals seeking everyday vehicles or those with budget constraints. However, it is essential to anticipate the potential occurrence of minor wear and tear.
The pricing for vehicle transportation services from the Carolina car auction can exhibit significant variability, contingent upon various factors. When considering vehicle transportation, it is crucial to consider several essential factors.
The distance to the targeted location, vehicle size and weight, shipment method (open or enclosed), and market costs are all factors. The average price of shipping vehicles can range from $500 to $1,500.
It is essential to remember that longer distances and specialized expertise may lead to higher charges. For a precise quotation, it is recommended to contact a reputable auto transport company to receive a customized estimate.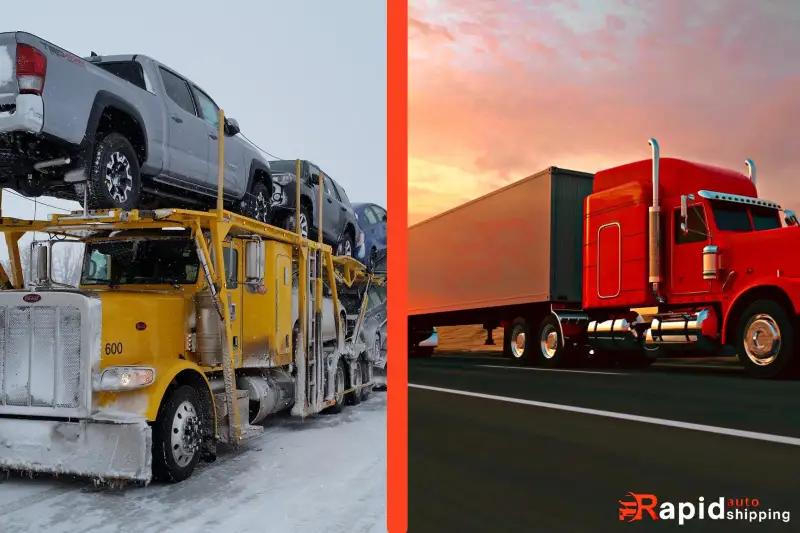 To choose the most dependable auto transport service for Carolina Auto Auction Inc., please adhere to the following steps:
Research and Compile a List: Research auto transport companies near Carolina Auto Auction Inc. To create a list of potential providers, use online search engines, business directories, and customer reviews.
Check Licensing and Insurance: Please ensure that every company on your list has the appropriate licenses and insurance coverage. Ensuring the safety of your vehicle during transit is a fundamental requirement.
Read Reviews and Ask for Recommendations: Collecting information about auto transportation services, reading online reviews, and seeking recommendations from friends, family, or business associates who have previously utilized such services is advisable. Word-of-mouth referrals are precious.
Rapid Auto Shipping is the reliable transportation company you can trust for smooth car shipping services from Carolina Auto Auctions. Our team of experienced professionals specializes in providing safe and efficient vehicle transport services.
Rapid Auto Shipping makes car buying and selling easy. We can transport your automobile, whether you buy or sell it. We deliver your valued asset quickly and affordably, guaranteeing it arrives in pristine shape and on time.
You can rely on Rapid Auto Shipping to provide a stress-free, reliable, and professional car transport service from Carolina Auto Auctions to any location nationwide. We prioritize your satisfaction.