Overview Of Mercury Car Transport Service
We have been exporting Mercury automobiles domestically and internationally for many years. In the United States, Mercury automobiles are well-liked.

Vehicles from the brand are still being sent to various areas across the globe, even though the brand no longer produces them.

We are a legit company that provides car transport services to people worldwide. We have been transporting Mercury products for decades.

When it comes to interstate and cross-country travel, nobody does it better than us for Mercury vehicles. We have covered open-air car carriers for transporting vehicles inside and outside our extensive network.

Our car transport services enclosed a wide range of needs. We provide the optimal balance between Cost and quality. Our prices are negotiable; we provide package monitoring, rapid delivery, and excellent service. We guarantee the smoothest possible automobile shipping procedure thanks to our years of experience and expertise.
Clean the outside of it:
Check that your automobile is completely clean. The following stages in exporting an automobile require that the outside be immaculate. Cleaning the automobile before delivery will save time later on. In addition, a spotless car is usually a welcome sight.
Carry out a thorough visual examination:
After washing your car, inspect its body and paint for dings, scratches, stains, and chips. Since dirt, dust, and grime might cover up these markings, cleaning your automobile before the examination was essential.
To detect any current damage, a visual check is required. Your vehicle's safety during transport is not likely to be compromised. If this were to occur, you would be better positioned to see any fresh damage.
To document the vehicle, take photographs:
Scratches, dents, paint chips, and the like should be photographed in addition to being noted for insurance purposes. Get shots from all around the place. Make sure the quality of each photograph is high as well. Please save these images as documentation.
The photos might be further proof if the car shipping firm denies any new damage. However, the pictures and your comments will help you complete the condition report.
Keep the car in top shape as much as possible:
You should perform some basic auto maintenance procedures before transferring your running vehicle. Keeping your car in good shape means you can hit the road when you reach your destination.
Lock the car's outside doors:
During transit, you'll want to keep your car's exterior pristine. You should either permanently fasten any detachable components or remove them from the vehicle.
Ski, bike, and baggage racks that can be drawn are examples of this. Think about hiding your antenna and folding it in your side mirrors. It would help if you also considered deleting any custom spoilers. If you drive a convertible, protect the top from the elements by properly fastening it.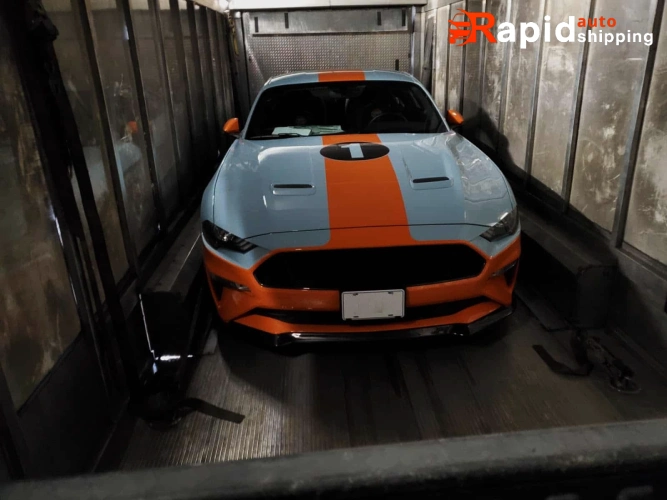 Just Cost:
There are many dishonest service providers in the auto transport industry, which is a significant problem for clients. A trustworthy car transport service will be up-front with you about their rates and won't tack on any surprise costs.
And if there is a change in pricing due to anything beyond their control, you should be notified as quickly as possible and explained.
Feedback From Customers :
With so many automated review services available online, getting genuine customer feedback might seem challenging. These dishonest methods are used extensively by several auto transport companies.
But if you do your homework, you can tell which reviews are from actual customers. Be cautious. You only trust sources with a history of success. Discover more about the significance of studies in the auto transport industry.
They provide excellent insurance protection:
To ensure your automobile is protected during the transportation process, look for an interstate car transport service with full coverage insurance. In addition, consumers have a right to expect that the company's official insurance paperwork is readily available online or upon request.
Open Mercury Car Transport Service :
The least expensive method is open motor transport, often known as open car shipping. If you've ever seen a trailer on the highway with many automobiles, you've seen an open auto shipment in action; this is the same method car dealerships use to convey new vehicles.
The most significant advantage of open Mercury auto transport is the low price. Sharing a truck with other vehicles allows the carrier to charge less for transporting your car over a longer distance.
Open Mercury car shipping has the disadvantage of exposing your vehicle to the elements. There may be better choices than this if you care about keeping your automobile clean and would prefer not to have it exposed to dirt and trash.
Enclosed Mercury Car Transport Service :
Enclosed Mercury auto transport will transport your vehicle in a trailer that completely seals off from the weather and road debris. A typical enclosed trailer can hold up to seven cars, so you'll still have to share the room.
You should expect to pay an additional $400 or more for this service, but you will have better piece of mind knowing that your vehicle is safe throughout shipment. Exotic, premium, and collector automobiles will most likely be transported in enclosed containers.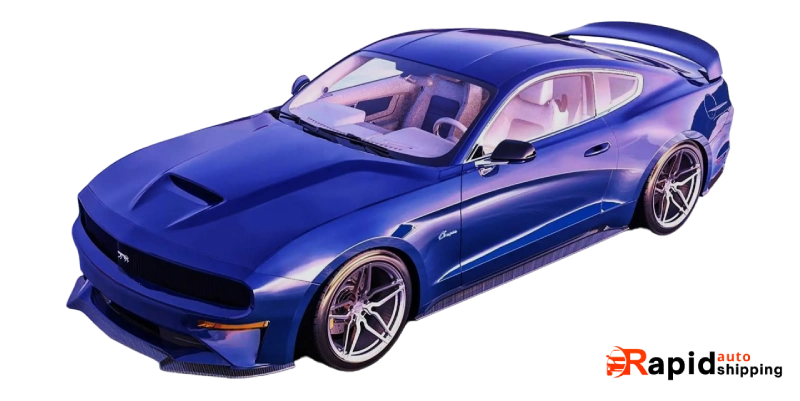 Cheap costs:
If you take the time to get various quotations, you may avoid spending too much. An unbelievable low price should raise red flags.
Superior Assistance to Customers:
If you have any questions or require clarification, you should be able to contact your Mercury car shipping company anytime. Support staff should be available at all hours, be patient with inquiries, and provide thorough updates on the status of your shipment.
Pick a firm that provides both the services you need and one that you'd feel comfortable entrusting with your car. Please consider these criteria when you make your decision. Make sure you use a reliable car transport service, like Tempus Logix.
Additional coverage:
While accidents can happen, they are uncommon in the logistics industry. The finest car shipping services will provide comprehensive coverage, not just minimum requirements.
Given the one-of-a-kind nature of each delivery, your automobile might arrive sooner than the specified travel time estimate. Car carriers typically travel between 400 and 500 miles per day. Thus a journey of 2,000 miles would take four to six days to complete.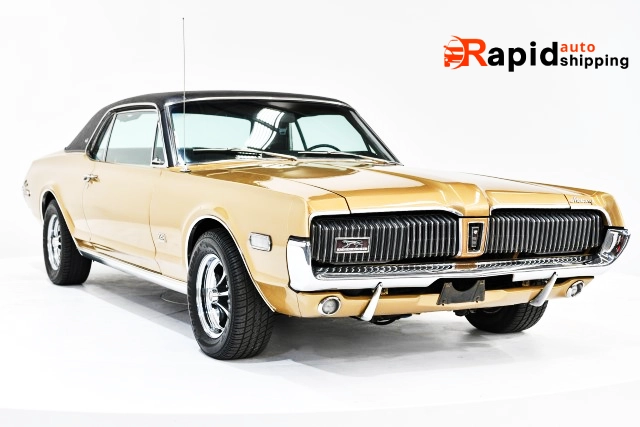 Several factors affect how much it costs to transport an automobile. Costs fluctuate depending on factors such as the state of the market, the price of gasoline, the scarcity of drivers, and the season.
The total Cost of shipping your automobile will be determined by several variables, including the distance you're moving it, the size and kind of the vehicle, and the carrier you choose. Mercury provides three types of transporters:
The standard open trailer.
The more expensive enclosed trailer.
The flatbed service is for cars that are huge or odd.
Long-distance migrations often have lower per-mile costs than local ones. However, the ultimate price will increase for lengthier relocations.
Costs may reach $2.00 per mile for trips under 200 miles long when an open trailer is used to carry a vehicle. For travels longer than 1,500 miles, long-distance prices may be as low as $.58 per mile.
We provide real-time updates so you can always follow your vehicle's whereabouts. Throughout the shipment process, you will get notifications by email or phone.

You may either use the rapid online car shipping estimate calculator above or give one of our auto transport pricing professionals a call at
+1 (833) 233-4447 to obtain a quotation. We need to know the origin and destination addresses, the vehicle's make and model, and the expected delivery date to provide you with an accurate price.