While searching for an excellent vehicle carrier to work with can begin with the lowest price comparison searching, don't stop there. If you put the "bottom line" before anything else, you can fall for a hoax.
Because, of course, some offers are simply too good to be true. You should take into account the following aspects in addition to the service's cost:
Experience
Reliability
Customer-centered attitude
Licenses and safety history
Having insurance
Services they offer
Where they provide service
As you can see, there are a lot of things to think about when choosing vehicle transporters. Do you feel overwhelmed by these additional components?
We'll go through each one and explain why choosing the appropriate company for your car moving needs is crucial. As a result, you'll have more faith in the automobile carriers you've chosen.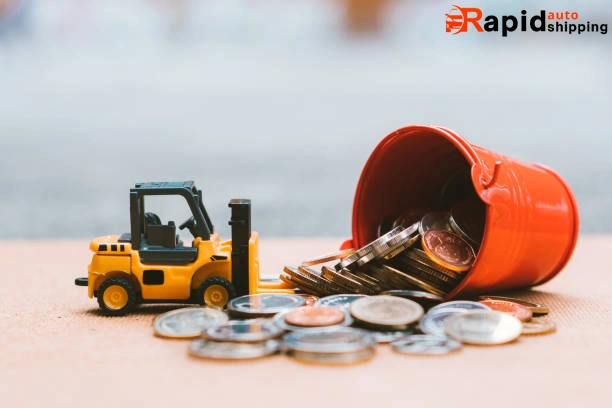 You risk being taken advantage of if you choose a vehicle transportation business only on the basis of the lowest prices. Most companies that ship cars charge a similarly cheap price for their services.
If a company offers a product or service at a considerably reduced lowest price, you should consider what services might be sacrificed to keep the lowest price reasonable for the business.
Some firms are forced to provide extremely lowest prices in order to make up for the lack of expertise and proven dependability compared to the top-tier brands in the country.
It might make sense to take a chance on smaller, discounted items like apparel. But are you willing to gamble with your cherished car? The answer, we venture, is categorically "No."
Behind all of the real estate, cars are the most expensive possessions people own, and they hold a lot of emotional value. You don't want to leave your transportation in the hands of an unreliable or inexperienced company.
Your car's shipping may, at best, be permanently delayed. At worst, it might be lost or never even be transmitted. By accepting an offer that looks too good to be true, you risk falling victim to a scam.
In terms of exporting cars, the adage "Paying For What You Get" is accurate. Pricing that is significantly less than that of well-known businesses suggests that the company might not:
Offer any tracking tools you have, like GPS, to keep track of your moving car.
Provide comprehensive insurance for auto transport
Possess committed customer service 24/7
Transport your car as soon as possible
Add some security precautions for your car, such as a tarp covering
Always be cautious around the drivers operating your vehicle.
Remember that auto shipping businesses need to turn a profit. They must pay their drivers a fair wage and provide insurance for their automobile while it is in transit. Extremely low quotes may leave you stranded because they don't add up.
Additionally, some businesses omit the lowest prices from shipping rates to make them appear considerably cheaper. It could mean that additional fees not specified will be added to your bill after delivery, which is a warning flag for clients.
It is more difficult to budget for your vehicle transportation firm when you use this dubious method. No one enjoys surprises like these.
Find a company that prioritizes the needs of the customer. A company prioritizing its clients can be shown in the previously described elements, such as having specialized customer care available around the clock.
In addition, you can discover a lot about a company by browsing its website. The websites of reputable businesses will follow these rules:
Present yourself as modern and competent.
Instantaneously provide a free, no-obligation shipping quote
Include details on the services they provide and the places they travel to
A copy of the insurance contract covering the automobiles they are shipping
Have a variety of ways to get contacted
Include client testimonials
Along with having a website that satisfies the aforementioned requirements, you should get in touch with the shipping companies you're considering working with. Pay attention to how quickly they reply to your emails or phone calls.
The way a company treats you over the phone or in the email will give you a far better sense of whether you want to work with them. A company that values its customers will always be upbeat, polite, and honest with you.
They should also respond to your questions promptly. After all, dealing with a company that takes a while to get back to you when you need to speak with someone is the last thing you want to do.
Do your own independent research on any company you are thinking about, and that's it. Examining client testimonials on Google, Yelp, and the Better Business Bureau website are examples of this.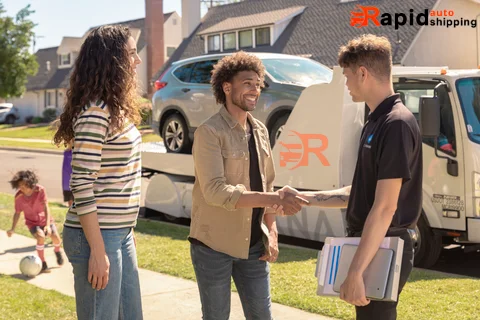 What else should you take into account when planning an interstate or cross-country car travel, except the lowest price? Verify the car transporter's registration and license status.
What is your method? Visit the United States Department of Transportation (US DOT) website to get started. Look for the US DOT number of the business. Call this number to review their company information and safety records.
What if the business you're thinking about hiring lacks a US DOT number? Consider this a major warning indicator and decline to do business with them.
Another excellent source for research on auto transportation companies is the Federal Motor Carrier Safety Administration (FMCSA).
Insurance is a further factor that you shouldn't ignore. Many clients mistakenly think that their own auto insurance will cover any damage brought on by shipping an automobile, but this is not the case.
As a result, all trustworthy transportation companies have insurance. However, some people skimp on their plans. You will only receive the barest compensation if an unforeseen event results in the destruction of your vehicle.
Your auto insurance company's gap insurance program can enable you to obtain the protection you require. But how can you know if you'll require this additional insurance? Check the insurance coverage provided by the carrier.
On their websites, reputable companies will provide this information. You may receive a copy of their policy by contacting them. You can also ask the carrier if they offer additional insurance for long-distance deliveries.
While lowest price auto shipping rates may be alluring, keep in mind that they may be provided as a way of making up for important standards to which the organization doesn't adhere. Auto freight companies with egregious histories might offer extremely low charges, for instance:
Managing unauthorized carriers
Giving inadequate insurance coverage
Contracting with inexperienced or unauthorized drivers
Failing to adhere to safety precautions when loading and unloading autos.
These businesses may deceive customers into signing a contract by withholding information about additional costs until the moment of delivery when the final lowest price is identical to other quotes.
Even though car shipping expenses can be high at times, never sacrifice quality for the lowest price. One expensive possession that should only be given to a reliable vehicle-hauling company is a car.