About Missouri Auto Auctions
Missouri Auto Auctions are independently owned and operated. They value the chance to greet every automotive dealer with a handshake every Friday personally.
They take pleasure in getting to know your preferences, desires, and requirements and assisting you in maximizing your buying or selling capabilities.
Transporting a vehicle from Missouri Auto Auction Inc. is a streamlined procedure that generally entails a series of essential stages. Firstly, it is imperative to establish effective coordination with the auction house to confirm the successful acquisition of the desired vehicle. After completing your purchase, it is advisable to locate a reliable auto transport company to manage the shipping logistics.
It is advisable to contact the auto transport company on time to request a quotation and arrange for the pick-up to be scheduled. The necessary information that will be requested includes the vehicle's make, model, and location. Customers can select open or enclosed transport based on personal preference and financial considerations.
Before shipping your car, it is essential to remove all your belongings, and everything in the car is in good working condition. At Rapid Auto Shipping, we take great care in loading your vehicle onto a trailer or carrier. Our team ensures that your car is securely fastened to guarantee safe transportation.
When you receive your vehicle, thoroughly inspect it for shipping damage. If you have issues, make thorough documents and notify the transport firm immediately. This will assist them in resolving difficulties and handling claims.
To effectively ship a vehicle from Missouri Auto Auction Inc., engaging in meticulous planning, establishing effective communication with a reputable transport company, and conducting a comprehensive inspection to guarantee your vehicle's safe and satisfactory delivery is imperative.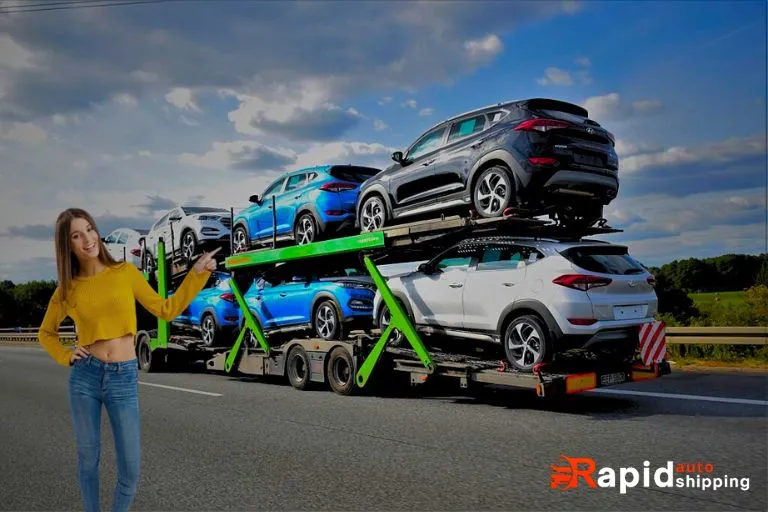 There are several ways to ship your car from Missouri Auto Auction Inc. Options vary depending on what you require, how much you want to spend, and delivery speed.
Open Carrier Transport: This option is widely used and offers good value for its price. Your car will be transported on an open trailer alongside others. This methodology has been developed to guarantee your vehicle's excellent security and reliability. Acknowledging that your car will be subject to environmental conditions throughout the process is crucial.
Enclosed Carrier Transport: If you're looking for an additional layer of protection for your vehicle, choosing an enclosed carrier is the best option. A fully enclosed trailer will protect your car. This protects it from weather, debris, and transit harm.
Flatbed Transport: Flatbed transport is a vehicle transportation service ideal for more extensive or non-functioning vehicles. It involves securely fastening your car onto a flatbed truck for safe transportation. This choice is more reliable but may cost more.
The pricing for vehicle shipping from Missouri Auto Auction Inc. can vary considerably based on multiple factors. Factors considered include distance to the desired location, the specific vehicle used, the selected shipping method, and current market rates.
The cost for transportation over shorter distances within Missouri or neighboring states may vary between $300 and $800. The price may also be increased by luxury or high-end vehicles, larger vehicles such as trucks or SUVs, and expedited delivery services.
In addition, two main shipping options are available to you: open transport and enclosed transport. Open transportation is generally more cost-effective, with an approximate rate of $1 per mile for longer distances. On the other hand, enclosed transport, which offers improved vehicle protection, may incur an additional cost of up to 50%.
You must obtain quotations from multiple car transport companies to ensure the utmost accuracy in pricing. It should be noted that these rates may be subject to fluctuations based on various factors such as fuel prices, demand, and other economic factors.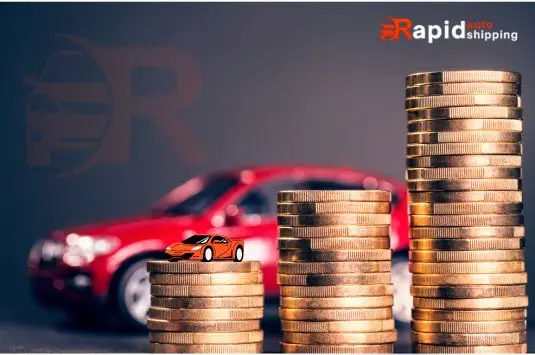 Cost Savings: Transporting multiple vehicles simultaneously can offer a more economical solution than individually driving them to remote destinations. It effectively mitigates fuel and maintenance costs.
Time Efficiency: Car shipping services offer a time-saving alternative to personally driving vehicles to their destinations. This enables Missouri Auto Auction Inc. to concentrate on its primary operations and auctions.
Reduced Wear and Tear: Shipping vehicles mitigate avoidable damage and deterioration, safeguarding their overall condition and subsequent market value.
Safety: Car carriers that operate professionally prioritize the secure transportation of vehicles, minimizing the potential for accidents or damage while in transit.
Flexibility: Car shipping services provide a range of options, such as open or enclosed carriers, to facilitate the transportation of diverse vehicle types, thereby ensuring convenience for customers.
Rapid Auto Shipping is a reputable transportation company that provides practical and safe car shipping services. We can assist if you need to transport a vehicle from Missouri Auto Auction Inc. We handle every aspect of the process with care and reliability. You can get affordable rates and a range of options from us.
Your automobile will be picked up and delivered by skilled hands prioritizing safety and reliability. Choose Rapid Auto Shipping for an effortless transport solution that guarantees your vehicle's security and on-time delivery to its designated location.