The state of the automobile –
If the vehicle is not in functional order, you will be required to pay additional shipping fees.
Extra services –
If you require expedited auto transport or additional insurance, you can expect to pay $250 to $550 for transporting your vehicle.
Route –
Direct routes, traffic congestion, and road closures affect the price of shipping a car.
Number of automobiles –
Obviously, shipping multiple vehicles will be more expensive, but you may be able to negotiate a discount on the total price.
Seasonal variation –
During the primary season for auto transport, prices increase. Typically, this occurs during the summer, when truck availability is limited, and competition for available trucks to load and transport automobiles is high.
In general, you must pay between $200 and $350 more during the summer than during the winter.
It is less expensive to ship a vehicle during the winter, but the process is much delayed due to possible weather conditions.
Failed delivery –
Occasionally, failure to contact the proprietor during the delivery window results in a botched delivery. When this occurs, the resulting surcharges can reach several hundred dollars.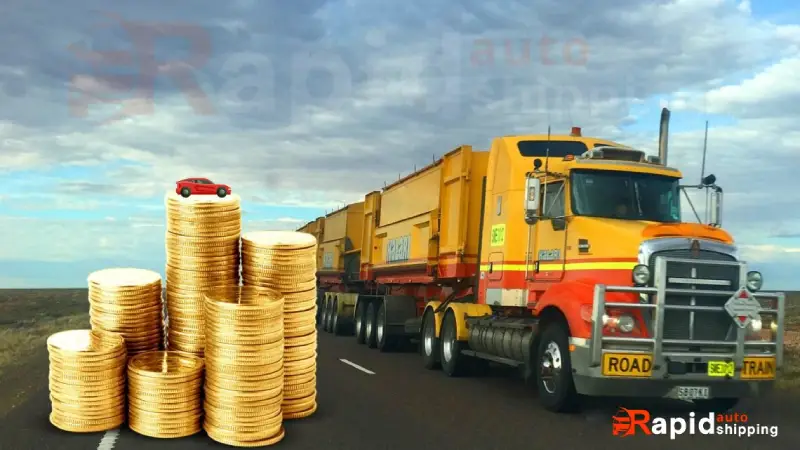 Open transport:
Open transport is the cheapest way to send an automobile across the nation. Weather, road debris, and automobile accidents are unlikely to damage your car.
Pay cash:
Credit cards are handy, but many shipping firms provide cash payment options that minimize cargo costs. You may compare cash and credit prices when collecting prices to ship a car or utilizing a car shipping calculator.
Ship terminal-to-terminal:
If your shipping business allows it, driving your automobile out of their facility is cheaper than having it delivered, especially if you live in the country.
Pre-book your shipment:
Ship your automobile across the nation in late fall or early spring to save money. Avoid expedited shipping by booking two weeks in advance.
Find deals:
Most shipping firms provide military discounts. Some firms provide elderly, student, and first responder discounts.
Be open about times and places:
If you can wait a few months, you might be able to get a deal on a delivery slot when the shipper is trying to get more business. And if you don't have your car brought right to your door, you can save a lot of money.
The true cost to ship a vehicle is determined by a variety of factors, including delivery time, insurance, and the sort of vehicle being shipped.
In addition to through rates, the bill of landing, accessories, agents, brokerage licenses, and common carriers, other terms were also utilized.
I've learned. However, that distance is the primary factor. You can anticipate paying approximately $50 per 100 miles for long-distance auto transport.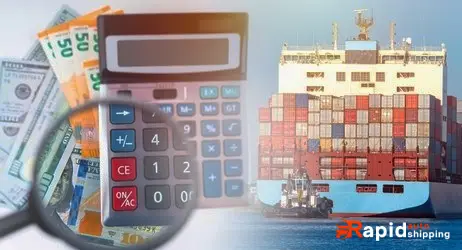 Open-air transportation:
This is the most popular and cheap way to move a car across the country. Your vehicle is put on an open car carrier that can hold up to 10 cars at the same time.
Since the carrier is open to the outdoors, your car is not safe from things like road debris, bad weather, or other dangers. But it's a safe and effective way to ship most cars and is good for people who want to save money on shipping.
Transportation with a roof:
This high-end shipping choice gives your car more safety. Your car is put on a covered carrier that can hold up to six vehicles at the same time.
Your car is safe from road debris and other dangers because the carrier is completely locked. Closed transportation is more expensive than open-air transportation and is best for high-end or classic cars.
From one port to another:
This is the best choice for people who want to move their car to another country. At a port in the United States, your car is put on a ship and taken to a port in another country. Transportation from port to port costs more than other choices.
There are three main types of transport trucks used in the car shipping business: open, covered, and flatbed.
An open-moving truck is the least expensive way to move a car. For the same car on the same trip, enclosed transport can cost up to $400–$500 more than open transport.
People who are shipping a car they drive every day should use open shipping. Due to their high value, cars that aren't driven every day should be moved in an enclosed transport. Drivers of open transport trucks load and unload cars by driving them on and off the truck.
However, many enclosed trailers have liftgate lifts that make loading and unloading easier. This means the car doesn't have to be pushed on and off the truck, which reduces the damage that could happen.
Flatbed transportation is an on-demand service for cars that are too big or heavy to fit on an open or closed trailer. This works best for heavy tools or cars that have been changed in a way that makes them much bigger than they were before.
The total distance is the main thing that affects how much it price to ship a car across the country. The cost to ship a normal sedan on an open carrier will be much less than the cost to ship a large SUV in a covered carrier.
Size:
It could cost close to twice as much to ship a heavy minivan as a light small car.
Location:
If you live in a country area and want door-to-door service, it will cost you. On the other hand, you can save money if you can drop off the car at a central hub and pick it up from another hub.
Season:
Shippers who want to save money can save more when shipping services are less busy in the winter. Just know that arrival times can be longer than usual if the weather is terrible.
Timeline:
A transfer service can take weeks to ship a car across the country. If time is of the essence, you can often pay for fast services.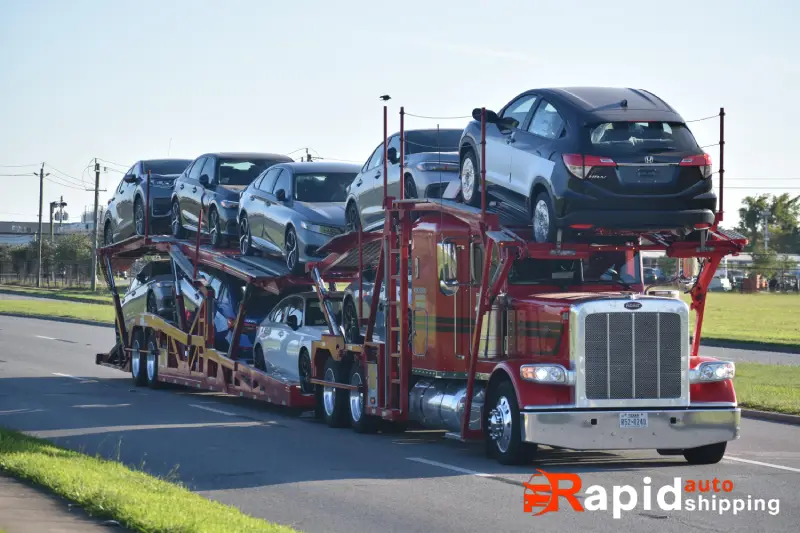 From Rapid Auto Shipping, you can expect the following:
A solid car shipping cost from the car shipping price tool at Rapid Auto Transport. On the website, you can find out right away how much it will cost to ship a car.
Once a price to move a car is given in a car transport quote, it won't change unless the needs of the customer or the market change.
Rapid Auto Shipping has access to a large network of auto carriers, which lets them find drivers at the given car shipping cost.