The actual auto shipping costs are determined by various factors, like delivery time, insurance, and the type of vehicle that is going to be shipped.
Other things were used in extra to through rates, bill of lading, accessories, agents, brokerage licenses, and other common carriers. I've figured out that distance is the most essential factor because long-distance auto shipping costs around $50 per 100 miles.
Transportation in an open-air carrier
Open-air transportation is the most common and affordable option to ship a vehicle across the nation. Your vehicle has been loaded onto an open carrier, which has the capacity to contain up to 10 vehicles at the same time.
Because you have chosen an open carrier to ship your car that is why, your vehicle will be in contact with road debris, inclement weather, and other hazardous elements. However, it is the safest and most efficient way to ship most of the vehicles for those customers who are willing to save money on shipping.
Transportation in an Enclosed Carrier
This exclusive shipping option is the best way to protect your vehicle. Your vehicle will be loaded into a fully closed container that has the capacity to transport up to 6 vehicles at the same time.
Because the container is fully covered, your vehicle is safe from other climatic problems. Enclosed auto shipping is a bit costly in comparison to open-air transport. Enclosed auto shipping is more suitable for luxurious vehicles.
Port to Port Transportation
This is the best option for folks who want to change their address and want to ship their vehicle to another nation.
This is the ideal option for folks who wish to relocate their automobile to another nation. The United States serves as the loading point for your car before it is transferred to a ship and taken to another state. Port-to-port transportation is way more expensive than other alternatives.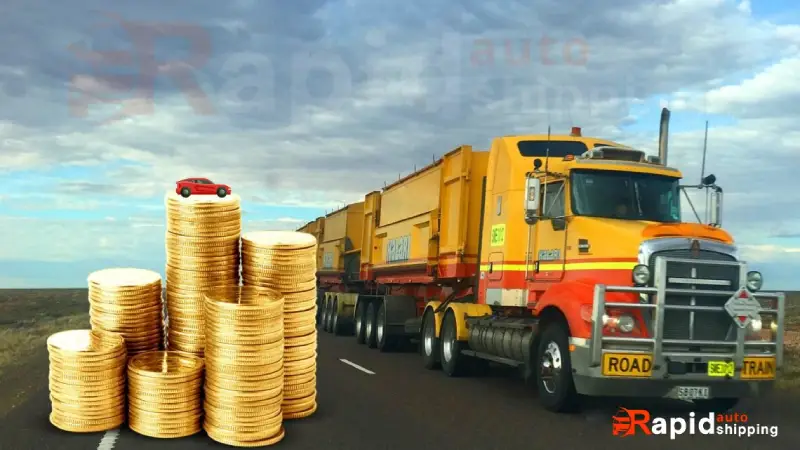 Condition of your vehicle
If your car is inoperable and is not been able to work, then it will cost you more than usual.
Extra Services
If you want expedited auto shipping, then you have to pay $250 to $550 more for shipping your vehicle.
Route
The auto shipping costs are affected by direct routes, traffic congestion, and road closures.
Number of vehicles
Shipping multiple vehicles at once will definitely be more expensive, but with your negotiation power, you can get an overall auto shipping cost reduction.
Seasonal Fluctuations
Auto shipping costs get high in peak season. It usually happens in summer when carriers are limited, and the demand for transportation carriers is higher.
In general, it is expected to pay $200 and $350 more in summer than in winter. In winter, auto shipping costs are much lower than summer season, but due to climatic problems, shipping gets delayed.
Delivery failure
Failure to contact the customer during delivery can result in a botched delivery. When this problem occurs, the associated fees might be hundreds of dollars.
There are three categories that have been used by the auto transportation industry: Open Carrier, Enclosed Carrier, and Flatbed vehicles.
An open-air carrier is the most economical option for transportation. Enclosed transport can cost $400–$500 more than open transport for the exact vehicle and distance.
Daily drivable vehicles should go for open-air carriers when it comes to shipping. Due to their high value, it is recommended that luxurious vehicles should be shipped in enclosed carriers. The open-air carrier's driver loads and offloads vehicles by driving them onto and off the vehicle.
However, many enclosed carriers are well-equipped with liftgates to facilitate loading and offloading. This reduces the potential for damage to the vehicle.
Flatbed transportation is a service where heavy and large vehicles are shipped because they can not be get git into an open carrier or enclosed carrier.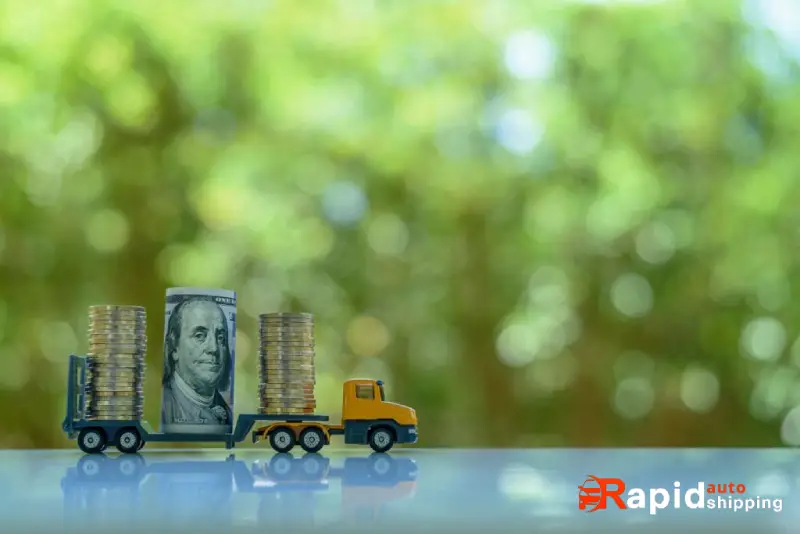 Choose Open Transport:
Open auto transport is the best and most affordable option for cross country auto transport. Open auto transport will also save your vehicle from weather, road debris, or damage.
Use Cash For Payment:
Although credit cards are easy to use, many car shipping companies offer cash payment options that reduce cargo costs. While getting your car shipping quote, you should compare the cash credit prices.
Terminal To Terminal Transport:
Driving your vehicle from their facility is cheaper than having it delivered if you reside in the countryside.
Reservation for Shipping:
To save your money while shipping your vehicle across the country, you should choose the late autumn or early spring. By making advance reservations, you can avoid expedited shipping as well.
Find more affordable deals:
Many cross-country auto transport companies offer military discounts. Discounts are also available for senior citizens, students, and first responders.
Per Mile Auto Transport Costs
Distance is the most important factor in calculating cross-country auto shipping costs. Shipping a huge SUV in an open carrier is more expensive than shipping a standard sedan in an open carrier.
Measurements:
A heavy minivan will cost two times more costlier than a little light vehicle.
Location:
Door to door auto transport is more expensive if you live in the country. But you can save money by dropping your vehicle at one point and getting picked up at another hub.
Season:
Winters are very beneficial for shippers who want to save money because in winter, shipping companies are less active. But you should consider the fact that weather can affect the arrival of your vehicle.
Timeline:
Cross-country auto transportation may take weeks to deliver your vehicle. But if you need your vehicle urgently, you should definitely go for expedited services.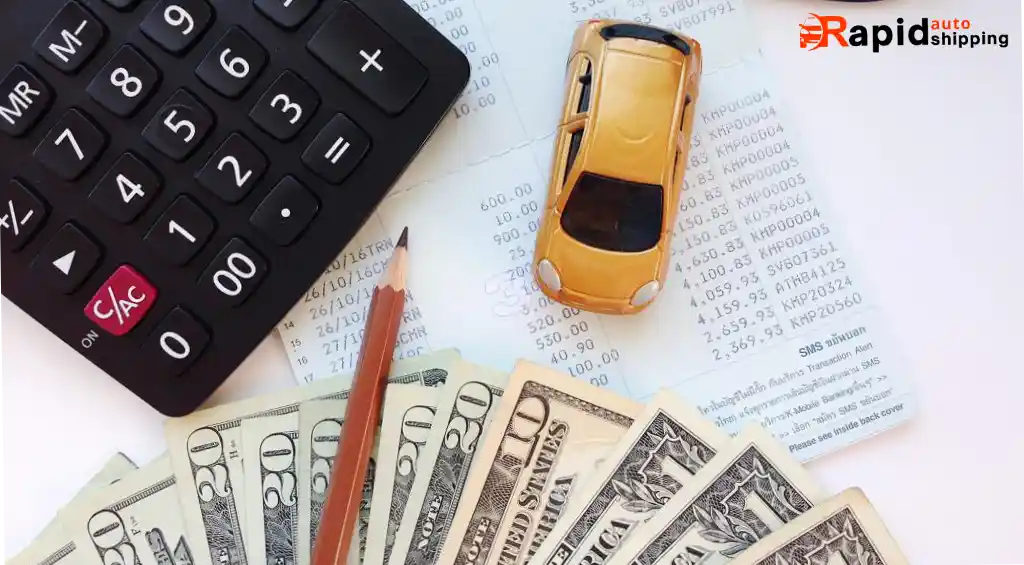 Rapid Auto Shipping provides the following services:
Use Rapid Auto Shipping's instant auto shipping costs calculator. By which you can get the exact amount that you have to pay while shipping your vehicle.
Once you get the instant shipping quote from Rapid Auto Shipping, it will not change until the customers' or the market's demands change.
Rapid auto shipping gives you the service of live tracking of your vehicle.