Overview of Shipping Car Cost
If you are shipping your vehicle and want to choose a cheaper way to ship your vehicle, then this article is for you. In this article, you will learn about negotiating fair prices for luxury vehicle shipping. To help customers, our team has worked a lot and compiled a list of top-rated auto transport services. It took over 300 hours, and we collected hundreds of quotes and surveyed thousands of consumers, communicated with businesses via remote purchases, and assessed transportation. Opting for a broker to find an auto shipping carrier is the most affordable option because of the demand and supply chain in the shipping industry. This article will show the factors that may affect the shipping a car cost. It also offers some important tips for auto transport businesses and gives suggestions on how you can save your money while shipping.
If you are planning to move to a new location that is 500 or 2000 miles away, you must consider the expenses that are going to happen.
At Rapid Auto Shipping, our aim is to give our customers the best. Our aim is to offer quick, safe, affordable car shipping services to customers that exceed their expectations.
Get your car ready for shipping
Preparing your vehicle for shipping is very important once you have selected the shipping company that fits your needs. We recommend you follow these steps to prepare your vehicle for shipping.
Documents:
While sending your vehicle, it is important to have all the necessary documents available during the pickup and delivery.
Cleaning:
To avoid any damage during the transit, we recommend you remove all the personal items from your car before pickup.
We strongly recommend cleaning your vehicle before transport because it will help you to examine your vehicle's condition when it gets delivered to you.
Condition of the vehicle:
It is important to ensure the condition of your vehicle, whether it is operable or not. Can anyone drive it from one point to another during shipping, or will it be driven home from the drop-off location?
This involves the assurance of getting an adequate amount of fuel and verifying the levels of battery charge and tire pressure as well. This will also help you to assess the vehicle's condition when it arrives.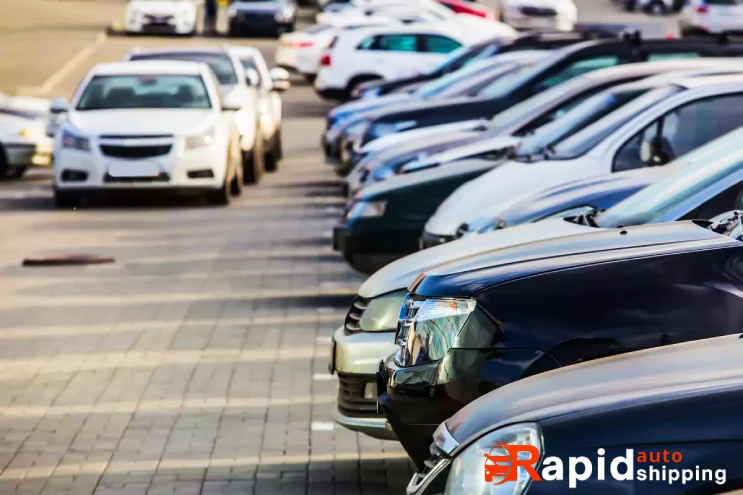 Take photographs as evidence:
We strongly recommend you take pictures of all parts of your vehicle when you are preparing it for car shipping pickup. These pictures can be shown as evidence if any damage has been caused to the vehicle during transportation.
What should you do after your vehicle has been delivered?
After the auto transport company you have chosen has delivered your vehicle, there are some steps that you should definitely take:
Check your vitals:
It is important to check the car's brakes, engine, and lights as soon as possible just to make sure that it is in your expected condition. This will help you report any issues or malfunctions in the auto transport service.
Examine the exterior as well:
You can examine your car's current condition with the pictures that you have taken earlier to determine any additional damage that may have occurred while shipping. It rarely happens that auto-shipping companies cause any damage to your vehicle while shipping.
Check Odometer:
This is for car shipping services where the vehicles have been driven to their destination. We recommend you verify the mileage to make sure that it corresponds with the distance covered during the journey.
The cheapest average cost for transporting a vehicle over 2,000 miles is $0.58 per mile. And the mean cost per mile for a distance less than 100 miles is $2.75.
Regardless of the selected mode of transportation, there are other factors as well that impact your shipping costs.
Measurements and weight:
Shipping a car cost is directly proportional to the vehicle's size and weight. An SUV or truck will definitely cost you more in comparison to a passenger vehicle.
Type of vehicle:
The cost will depend on the type of vehicle that is going to be shipped. Shipping of motorcycles and ATVs is cheaper than shipping RVs.
Delivery and pickup location:
By avoiding rural areas over cities for pickup and delivery locations, you can reduce the shipping the car cost.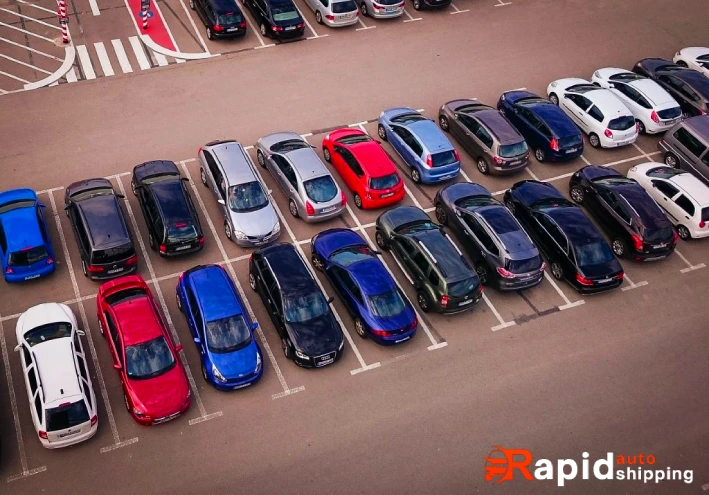 Condition of your vehicle:
The condition of the vehicle plays an important role in determining the shipping a car cost. An operable vehicle is easier to ship and less expensive in comparison to an inoperable vehicle.
Distance:
Shipping a car costs per mile is more expensive for long-distance transportation, and for shorter-distance, it costs less.
Time of year:
In summer, shipping a car cost is much higher than shipping a car cost in winter.
Type of Transportation:
By choosing an open carrier to ship your car in the most affordable way. Choosing enclosed carriers is the safest method for protecting your vehicle from climatic changes and road debris.
Cost of fuel:
Higher fuel prices may prompt auto transport companies to charge extra from their clients.
Average shipping a car costs per mile
Country moves can range differently in mileage. The route is approximately 2,000 miles from California to Georgia and over 3,000 miles from northern California to the tip of Maine.
The important factor that affects the shipping of a car cost is mileage. Rapid Auto Shipping estimates moving costs under 500 miles to be $1.96 per mile.
More than 1,500-mile moves are charged 58 cents per mile, while distances between 500 and 1,500 miles are charged 93 cents per mile.
Rapid Auto Shipping can help you in your vehicle's transportation. We offer transportation services to any location within the USA.
To get an instant quote, you can call us at +1 (833) 233-4447 or use our instant quote calculator on our website. Just fill in some important fields like car make, model, pickup location, and delivery address.
Shipping a car cost tracking
We provide live tracking of your vehicle that enables you to keep track of your vehicle's live location. You can obtain your vehicle's location via email or phone as well.