Open-Air Carrier:
This is the most common and affordable method of auto transport. Vehicles are loaded onto an open truck or trailer and transported to their destination.
Since cars are exposed to the elements during transportation, this method is best for standard vehicles and is widely used for short- and long-distance shipments.
Enclosed Carrier:
Unlike open-air carriers, enclosed carriers provide additional vehicle protection during transportation. They have walls and a roof, shielding the vehicles from weather conditions, debris, and road hazards.
Enclosed carriers are often chosen for luxury cars, vintage, or high-value vehicles that require extra care and protection.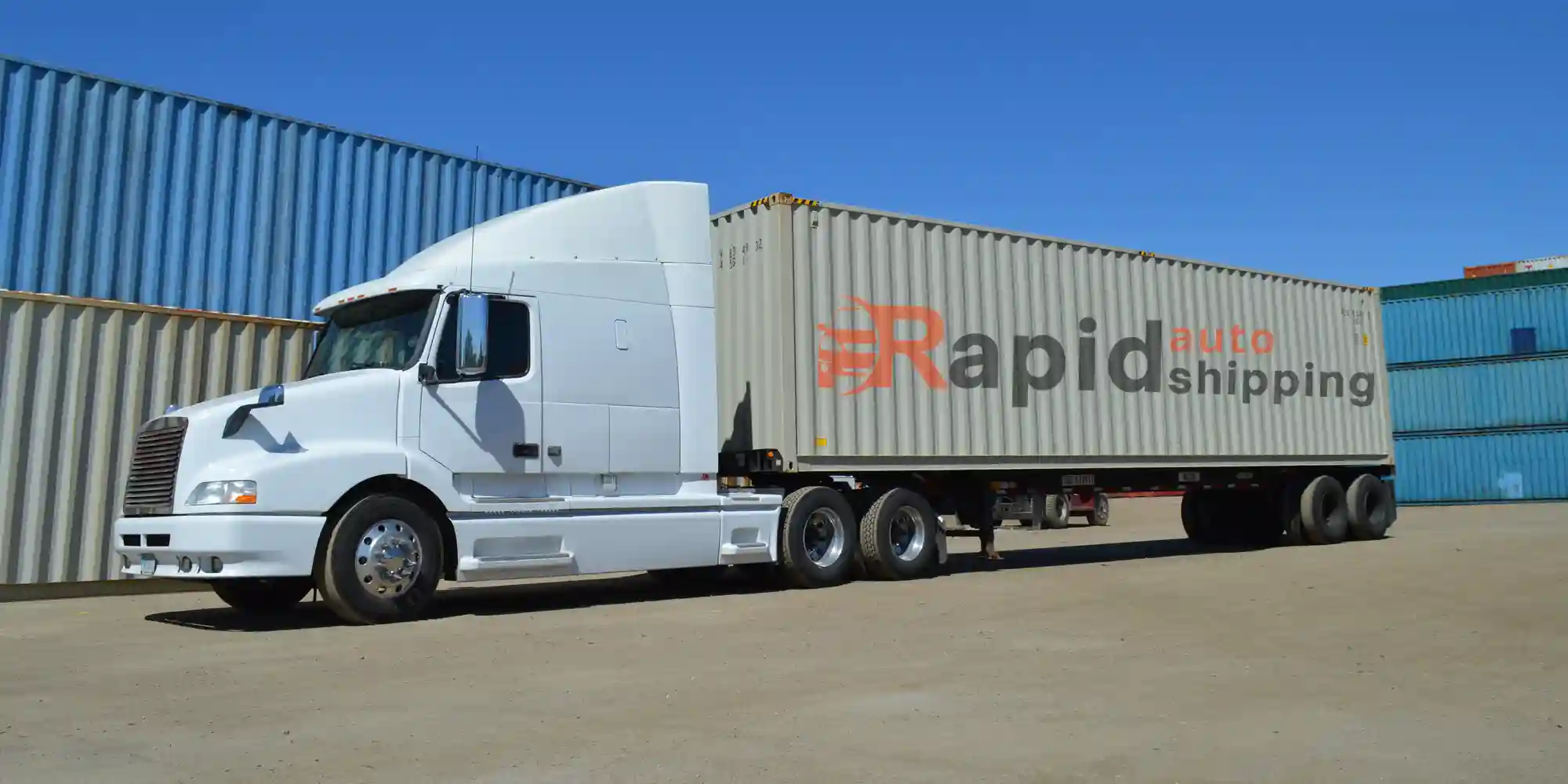 Flatbed Carrier:
Flatbed carriers have an open trailer with a flat platform on which the vehicles are loaded. They are commonly used for transporting larger or heavier vehicles, such as trucks, SUVs, or construction equipment.
Flatbed carriers offer flexibility in accommodating various vehicle types and are suitable for short to medium distances.
The approximate cost for shipping a car is $1,650 on average. The cost of car shipping varies based on several factors and transportation options, which means your expenses may differ.
The shipping cost differs based on the distance moved. The price can be over $1 per mile for short shipments, while for cross-country shipments, it can be as low as 50 cents per mile or even less.
The cost of a move is determined by several factors, with distance being the most significant. However, other factors also play a role. Various other factors determine the final price.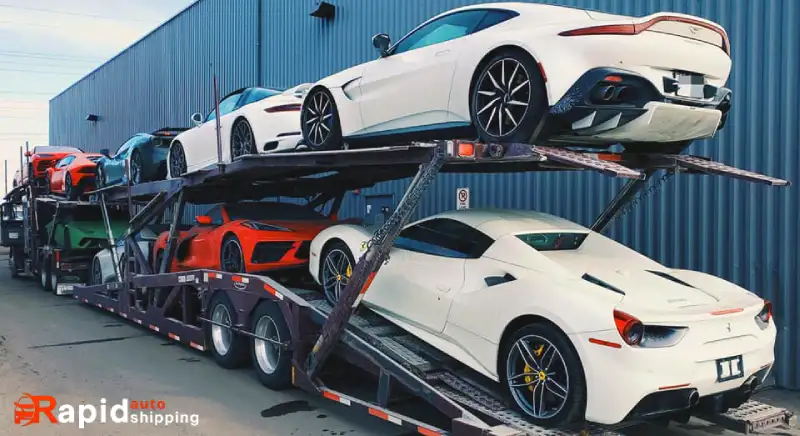 Location:
Determining the distance between the pick-up and drop-off locations is crucial in calculating the cost. Furthermore, the level of popularity or difficulty of those locations also plays a significant role.
Cities famous for car moving tend to have more competition for your business and lower costs for moving in or out. On the other hand, rural areas that are difficult or slow to reach can be more expensive to accommodate.
Vehicle size and specifics:
Not surprisingly, transporting a small car is less costly than a large truck. The shipping costs are also influenced by the vehicle's value and any additional features it may have. The transportation cost of a car is directly proportional to the level of specialized care it requires.
Shipping options:
Opting for an open trailer to transport your vehicle is a cost-effective alternative. However, various other factors can impact the overall shipping cost. Shipping your car in an enclosed trailer provides extra protection but costs additional.
Opting for door to door shipping means you won't have to go to a shipping hub far away to collect your vehicle. However, this convenience comes at an additional cost that will be reflected in your shipping bill.
Shipping duration:
If you are not in a rush, you can save money by opting for a shipping method that allows the company to work at a comfortable pace.
This method also enables them to combine your car with several others heading toward the same destination, thereby minimizing costs.
Season:
Like many other industries, automobile shipping is subject to the laws of supply and demand. This means that the cost of shipping a vehicle can be affected by fluctuations in supply and demand, ultimately impacting the consumer.
Shipping your car during peak demand periods, such as when many people relocate to southern states for the winter or return home in the spring, will result in higher costs than shipping during the off-season.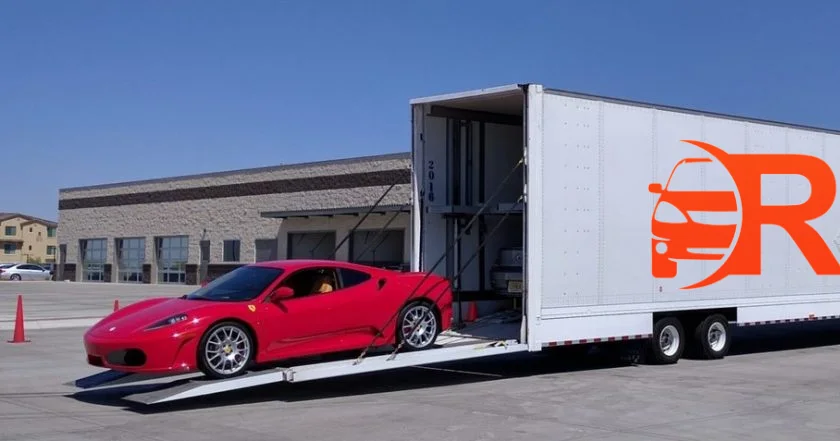 At first glance, all car shipping companies may seem similar. Most car shipping companies can transport your vehicle to any desired location and are proficient in delivering it in excellent condition. Here are some specific points to consider when determining which company best fits you.
Budget
In the current market, there are numerous car shipping companies available. Therefore, exploring and comparing different options is crucial to find a company that can provide the required services at a reasonable cost.
Several shipping companies offer reduced rates if you opt out of door-to-door service or are flexible with scheduling.
Years of Experience
They must have expertise and experience in the vehicle transport sector. Choosing a car shipping company with years of experience is a good idea. It's also a good idea to work with a company that can handle all areas of the auto transport process should any problems emerge.
The longer a company has been in operation, the more likely it is that it has a good list of approved carriers for shipping its clients' cars.
Customer Service Ratings
The online review reputation of a car shipping company can reveal a lot about its reliability. The BBB rating and number of positive customer reviews will give you a strong indication of trustworthiness.
You may want to keep exploring a better auto shipping business if the vehicle transport company you're considering has only a few negative reviews online.
Insurance Coverage
The insurance coverage of a car shipping company is a fair indication of how seriously they handle damage claims. Most auto transport companies function as middlemen, brokering and subcontracting the car shipment. Each independent carrier must have its cargo insurance to take an issue.
A more significant, experienced Auto Transport service business will carry its cargo insurance coverage as a precaution, giving you added peace of mind. If the carrier's insurance has a problem, the firm who hired that carrier will cover you.
Clarity of Cost
Quotations are subject to change and are typically approximate figures that may not account for additional or undisclosed expenses.
Companies with questionable morals may try to charge extra for delivery, gas, or other services that weren't included in the original quote they gave for shipping a car.
Search for car shipping companies that offer a price guarantee or are upfront about any additional fees that may apply.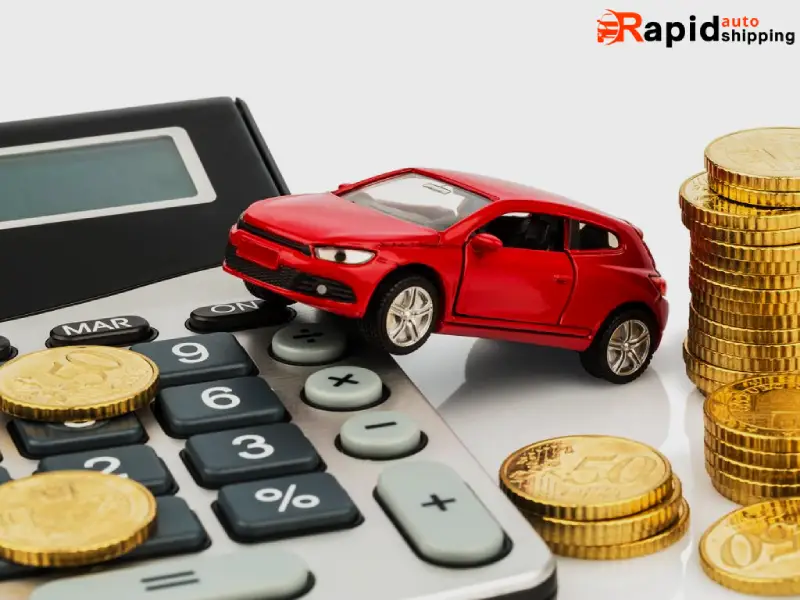 The distance you transport the car depends on it. Generally, an automobile will take longer to reach its destination the further you ship it.
Your car could arrive in at least one day when shipped within the same state. It can take up to two weeks to ship across the country.
For most people, shipping a vehicle is rare. Shipping a car involves several variables and can quickly become confusing, even for those familiar. Below are some essential things to remember when using a car shipping companies.
Quotes have the power to bring about change
The final cost of shipping a car is often different from the initial car shipping quote provided. Typically, an estimate will be delivered by your auto shipper, and the final payment amount will be clarified once your vehicle has arrived at its destination.
Giving the shipping company as much information as possible is advisable to avoid any unexpected charges on the final bill.
The timing is approximate
If the contract does not specify the timing of your shipment, then the duration it takes to transport your car is only an estimate. The dates provided indicate the earliest possible date for your automobile to be picked up and the latest possible date for delivery.
The bill of lading will provide specific information, such as the timing and shipment details. Additionally, it serves as both a receipt and a contract.
Understand the Coverage of Insurance
To guarantee your car's security while being transported, it is essential to understand the coverage provided by the shipping company's insurance policy.
You may choose to opt for additional protection or deliver your insurance. You should carefully review the policy details before the shipper picks up your vehicle.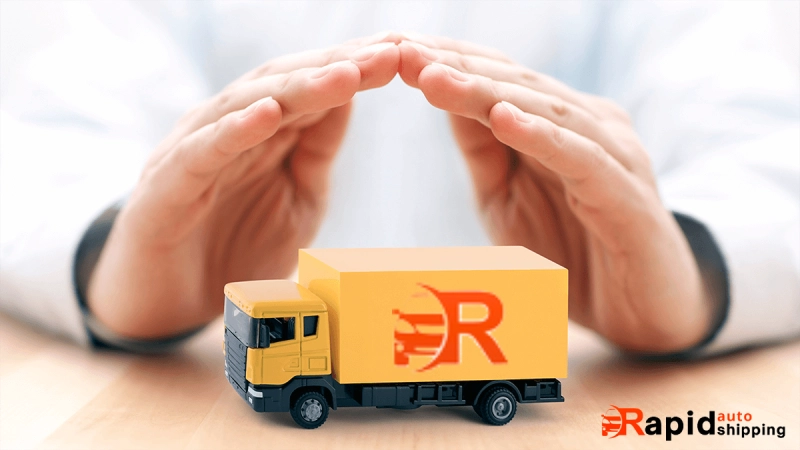 Knowledge of the Bill of Lading
It is essential to fully comprehend your chosen insurance policy's coverage before your car transport company collects your vehicle.
This includes understanding the standard insurance offered by the shipping company, purchasing additional protection from them, or providing your insurance.
When to Choose Open or Enclosed Transport
Although there are some misconceptions, it is essential to note that open-trailer vehicle shipping is a secure method of transporting your car at a more affordable price than using an enclosed trailer.
If you are transporting a valuable vehicle, opting for an enclosed shipment might be beneficial despite the higher cost. This will provide additional protection and assurance.