If a vehicle is too huge to be transported by a regular carrier, a flatbed truck will probably be required. Due to their rarity and difficulty in locating, these trucks are much more expensive. Typically, pickup vehicles that are designed to be work trucks. The majority of the time, the trucks you may buy from a dealership lot will fit on a normal carrier. 

Dimensions are significant for this reason. Most pickup trucks, especially large behemoths of the F-350 type, can be transported by carriers. However, vehicles might grow even larger than that, and in those cases, flatbeds are frequently needed. In order to get you the best auto shipping prices available, be sure to let us know if your truck is standard or not.

Few pickup vehicles, if any, can't fit on a flatbed trailer of some kind, whether it's a tow truck, a lowboy, or something else. Your best option if your pickup truck is that large would be to drive it yourself or hire a towing service. In either case, give us a call so we can provide you with an accurate price if your pickup truck is the biggest you've ever seen.
Although it can be difficult, shipping a truck doesn't necessarily have to be challenging. There are few options for transporting heavy equipment in an enclosed carrier, regardless of whether you want to pay for a truck transfer across the country or work with an international commercial truck shipping carrier.

Shipping your truck makes more sense if you have purchased a new truck online, are moving, are in a haste, or don't want to be on the road for several days. Transporting a truck can be demanding, as opposed to shipping a compact vehicle that is less tiresome to manoeuvre.

Here's how to determine whether you need to ship a vehicle based on your chosen truck transport strategy.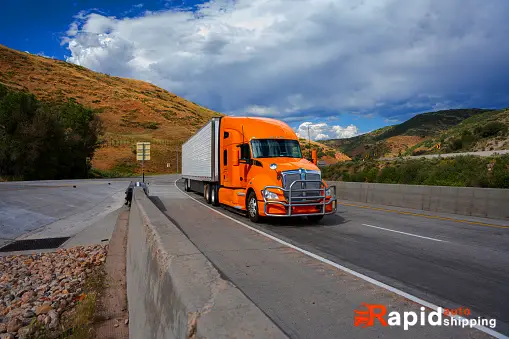 It doesn't matter if the car is a full-size sedan or a subcompact because they all have the same fundamental dimensions today. We won't need to know a car's measurements since, regardless of its size, we can be certain that it won't go above the allowed limitations for weight, height, length, or breadth. All those measurements matter when it comes to pickup trucks. Additionally, the price to carry a vehicle will often increase with its size.

The most effective method for shipping a pickup truck mostly depends on what you're transporting. Some pickup trucks, especially the smaller ones, may be placed without much difficulty on the back of an ordinary car transport vehicle. Just knowing the year, make, and model of these pickup trucks should do; their dimensions are probably not necessary. Having a submodel could be beneficial; for example, the Ford F-150 Raptor is larger than the regular Ford F-150. We therefore need to know whether it is a Raptor or a regular F-150.
There are numerous techniques to reduce your truck shipment rate. Many different things will affect how much something costs. We understand that you have a tight budget, yet your truck still needs to be moved. It might be challenging to compare shipping rates and methods when looking at all the auto shipping firms that are available online. You read an advertisement with a strange tidbit thrown in almost every other blog post you read. Not here. Here, we'll outline how you may reduce your delivery costs. Instead, we aim to arm you with knowledge that will enable you to find the best deal without compromising quality.