There are numerous methods for transporting an automobile, including trailer trucks, cargo boats, trains, and planes, but all require placing your vehicle on a dedicated conveyance so you don't have to drive it yourself and add to its wear and tear.
Companies that move cars can either be carriers or traders. A car shipping company handles the shipping for you directly, while a broker talks to different auto carriers on your behalf to find the best deal.
Most of the time, it's best to use a car shipping transporter because they do all the shipping for you. If you are good at negotiating, you can get a good deal from a carrier.
You should also make sure that the company you choose has a variety of shipping choices, such as boat transport if you're moving to California.
There are several methods for car shipping, some of which are given here. Reading through and determining exactly what car shipping service you require or desire is beneficial.
Open Car Shipping :
Open car shipping is the cheapest and most popular way to ship a car. Any car shipping company can do it. Your vehicle is put on an open carrier and driven to where it needs to go. All the vehicles are safe, but as the name suggests, they are open to the elements during the drive.
For this reason, car shipping companies may not recommend this for expensive cars. Also, it may be the cheapest way to ship a car across the country, but long trips in open trucks put your vehicle at a higher risk of damage and leave it out in the weather for longer.
Enclosed Auto Transport:
Multiple cars are tied down on a carrier but are enclosed, so they aren't exposed to dust, weather, and other things from the outside world while in motion. This is usually better for newer or more expensive cars whose owners want to reduce the chance of damage during car shipping.
If you need a car shipping company to move your vehicle overseas, try to find one of the specialized services on our platform or one that has experience with overseas car shipping. They can give you help that is specific to what you need.
Expedited Car Shipping:
Do you require fast car shipping? The company's expedited car shipping option is one of the most handy aspects of car shipping. Car shipping provides premium fast-track service with guaranteed car pickup dates and 24-hour transit reports for clients who require their automobiles as soon as possible.
The auto shipping company has an extensive network of auto transporters across the United States and can deliver vehicles to and from any state. With extensive availability, transporting your vehicle to any location in the country should be straightforward.
When you request an estimate, the car shipping company provides you with prices for Economy shipping, Standard shipping, and Expedited shipping.
Door to Door Car Shipping:
Having your vehicle picked up from a specified place of your choice and transported to the desired destination is what door to door delivery entails. Choose your preferred location - home, company, or somewhere else handy.
You do not need to drive your car far for the pick-up with door to door delivery. However, someone must be present for both the pick-up and the drop-off. That someone might be you or someone else of your choosing.
Even though this may not appear to be a problem for many, there are times when you must relocate ahead of your vehicle shipment and will not be in the country for the pick-up. This problem, however, can be prevented with careful planning.
Terminal to Terminal Car Shipping :
If you are unable or unable to accept door to door delivery, you can choose terminal to terminal service. With this option, your vehicle will be taken up from one regional storage facility and delivered to another, commonly referred to as a terminal—auto transport to terminals.
by aggregating multiple shipments to the exact location. Terminals can be placed many miles away in some circumstances, but if you can get to them, this choice will save you money. It is also ideal for those who wish to schedule a drop-off or pick-up on specified dates and hours.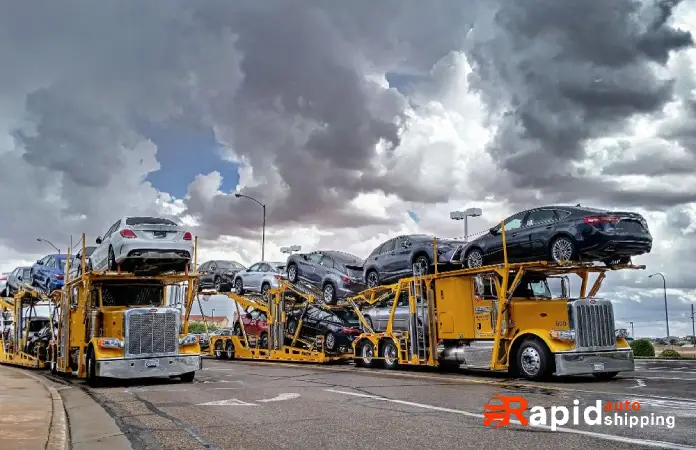 Many factors affect how much it costs to ship a car, but on average, in the US, car shipping companies charge around $2.92 per mile if the trip is less than 200 miles, $0.93 if the trip is between 200 and 500 miles, and $0.78 if the journey is more than 1,000 miles.
Time-saving:
Instead of filling out a quote form whenever you want an exact estimate from a firm on shipping a car, our platform allows you to fill out one quote form and obtain quotes from various providers based on the parameters you supply. This can save you hours that would otherwise be spent calling firms and filling out forms.
Cost Comparison:
When it comes down to it, the cost of the car shipping quote is the most significant consideration in determining which car shipping company to hire to move your automobile.
The difficulty is that while most firms are happy to provide typical pricing and general estimates, you will only be issued a firm car shipping quote if you submit information and fill in details.
While this is understandable, it implies that price comparison and obtaining a car shipping quote are challenging.
The cheapest method to ship a car is to have someone drive your vehicle to its destination; however, if you require a trailer, a multi-car transporter is your best option for the cheapest way to ship a car.
Each auto shipping company operates differently, but many have the option to track their car shipments, some even providing personalized updates. Contact specific car shipping firms to confirm if you need tracking. Car Shipping 24 hours ready to assist you.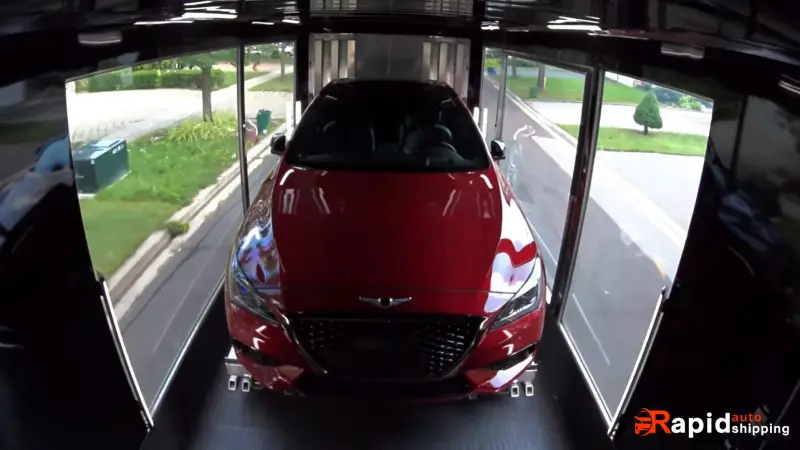 It is simple to obtain a quote for transporting your vehicle. You do not need to pay anything up front to schedule a pickup. Could you fill out our quote form to get a price? Once you've determined your worth, you may book online or phone us to discuss your shipping requirements.