The mileage of country moves can vary greatly. There are more than 2,000 miles between California and Georgia and more than 3,000 miles between Northern California and the tip of Maine on the route.
Costs for shipping cars are primarily determined by mileage. Rapid Auto Shipping estimates that you'll pay about:
Moves under 500 miles cost $1.96 per mile.
For distances of 500 to 1,500 miles, the rate is 93 cents per mile.
Over 1,500-mile moves are charged 58 cents per mile.
Even though there is little you can do about the high cost of country shipping, there are ways to cut costs. Here are some additional ways to reduce shipping costs in addition to comparing quotes from various companies:
Cash should be used instead of credit:
Although paying with a credit card is convenient, it's worth noting that several shipping companies provide cash payment options that can reduce the overall cost of the shipment.
When obtaining quotes from a shipping company or utilizing a car shipping calculator, it is possible to compare the prices for cash and credit side by side.
Terminal to terminal shipping is the way to go
Although not all companies provide this option, it is always more cost-effective to drive your car out of a shipping company's terminal if it is available than to have it delivered to your home or a nearby location. This holds particularly true if you reside in a rural locality far from the urban center.
Schedule your transport in advance
If you can choose when you ship your car to the country, you will save money if you ship in late autumn or early spring. Avoid paying for expedited shipping by scheduling your shipment at least two weeks in advance.
The most significant thing is that while discussing all of these vehicle shipping companies may be intriguing, you'll have our experts here at Rapid Auto Shipping to assist you in determining your best selection.
We'll ensure you have the safety, security, and cost savings you want while knowing your car is secure.
Open Shipping for Car:
Open vehicle freight is the most commonly used method of automotive shipment in the United States. Shipping a vehicle using an open transport vehicle is more cost-effective and convenient than using a closed transport vehicle.
Open auto transport carriers leverage shipment efficiency to pass savings on to customers who need open carrier car shipping. These carriers have an average capacity of 8-10 autos at a time.
Enclosed Shipping for Car:
The cost of enclosed transportation will be 40% higher than that of open vehicle carrier delivery. This auto shipping method should only be utilized if your vehicle is valuable, customized, or transporting a motorsport vehicle.
The objective is to protect the vehicle from the elements, a feature that conventional cars are already equipped with.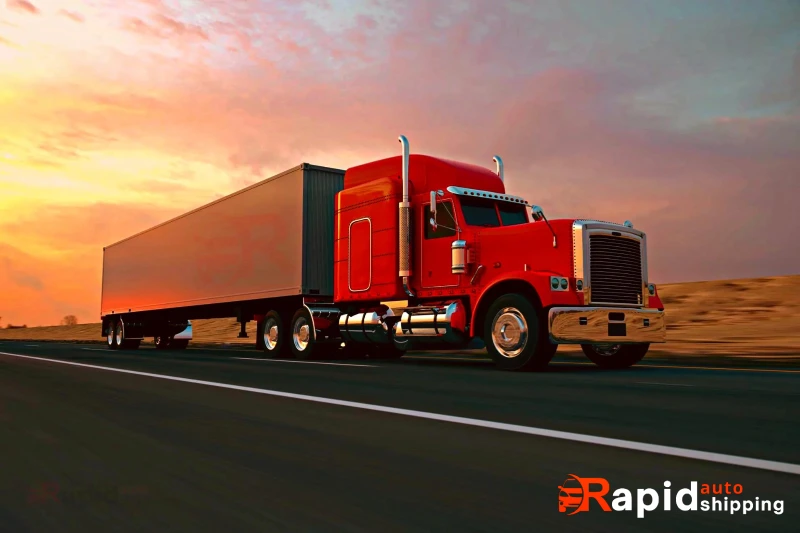 Expedited Shipping for Car:
The fee will increase if you need your car or any other vehicle to be picked up and delivered quickly. If you request an expedited delivery, the costs will increase because the carrier may need to adjust their schedule or make sudden changes to their plans.
This means that a driver who typically travels a route during the day may need to drive through the night with minimal breaks.
Door to Door Shipping for Car:
When opting for door to door car shipping, the truck driver will try to pick up and drop off your vehicle as close to your home. Several cities have regulations prohibiting large vehicles from entering residential areas.
If the driver faces difficulty accessing your home due to narrow streets, low-hanging trees, speed bumps, or tight curves, they may ask you to meet them at a nearby spacious parking lot, like a grocery store.
Terminal to Terminal Shipping for Car:
Although less common than door to door auto transport, terminal-to-terminal car shipping remains an essential aspect of the industry today.
Terminal to terminal shipping for cars is becoming less common among carriers, but some companies still offer this service. Nevertheless, it is still accessible in most major cities across the United States.
Heavy Equipment Transport:
Special considerations and specialized equipment are necessary for large, cumbersome, heavy machinery and commercial or industrial vehicles. Stacking these items on the back of a car or fitting them into small enclosed trailers is impossible.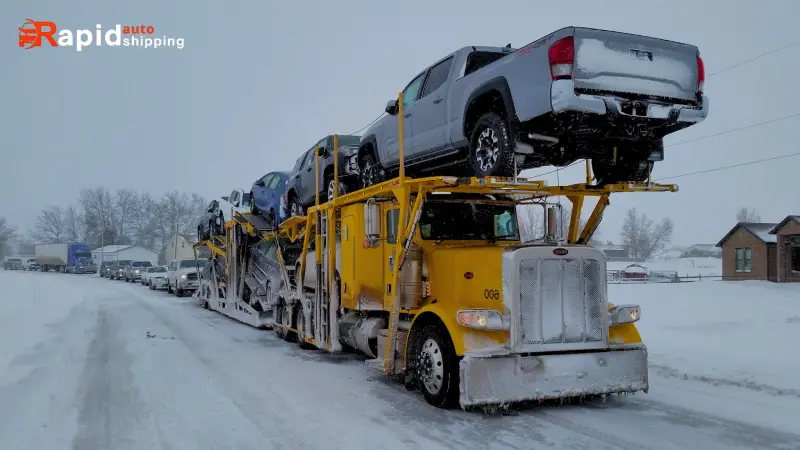 We rank among the top companies offering auto transport services for various reasons. For instance, every driver for Rapid Auto Shipping has a clean driving record, has undergone a background check, and is in good standing with the Department of Transportation (DOT) and the Federal Motor Carrier Safety Administration (FMCSA).
As a result, our damage rate is among the lowest in the transportation sector. Finally, we can offer you the lowest shipping cost for an entire car because we have discovered which routes are the most effective and economical over the years.
Additionally, we will collect a deposit once your car is put on delivery transport. Upon delivery, the remaining balance for auto transport is due.
Additionally, we provide various payment options to many Fortune 500 companies, including ACH, Wire, Net -30, Net -60, and others.
The customer's specific vehicle shipping needs, such as those related to height, weight, clearance, operability (or lack thereof), pulley requirements, and open or enclosed transport, are understood by our professional team after careful listening to the customer.
No price or service surprises are available from us! As a result, we have a stellar reputation for offering professional, affordable auto transport services. The best way to understand why we are the best auto transport company is to look through our five-star reviews.
Remember that the truck driver will require more gas for longer trips. Auto shipping services will inevitably be more expensive as a result. The costs of three different car sizes over five different distances were calculated and compared using current prices, deals, and availability in the following table.
Please note that these could change and might not accurately reflect current trends in auto transport. Here, we're giving you a rough idea of the average cost to ship a car for each type of transport. Use our Auto Transport Calculator for a quote and a precise cost estimate.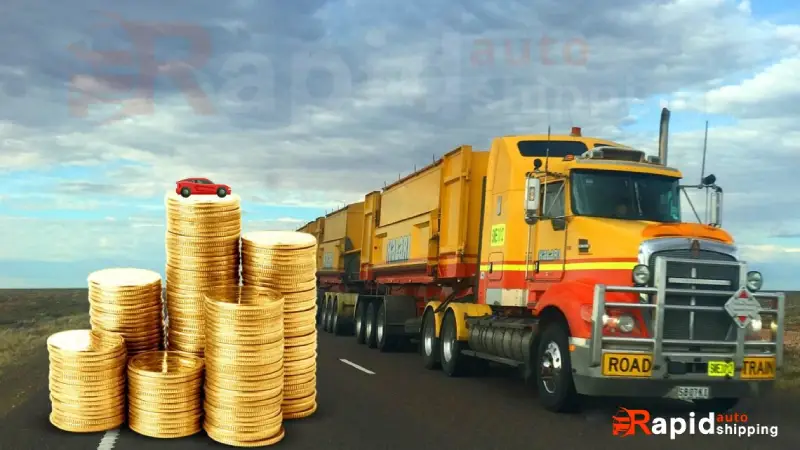 Internet tracking is always accurate and can be checked from anywhere, at any time, seven days a week. Upon planning your package, you will receive a distinctive registration number enabling you to monitor its progress online.
In addition, you can utilize the tracking link to engage with a shipping specialist in real-time and obtain information regarding the status of your shipment. This allows you to receive prompt answers to any inquiries you may have.
Upon submitting the required information, you will receive a customized quotation for automobile shipping within seconds. A representative from our team will contact you to provide any additional information needed for you to send your car.