Auto shipping services offer a convenient and reliable solution for transporting vehicles from one location to another.
Using an auto shipping company can be beneficial in various situations, such as moving to a different state, buying a car from a dealership far away, or relocating for work. You may be able to save money, time, and effort.
Car shipping payment Options may vary depending on the company you select to transport your vehicle. Here are some standard car shipping payment options that you might come across: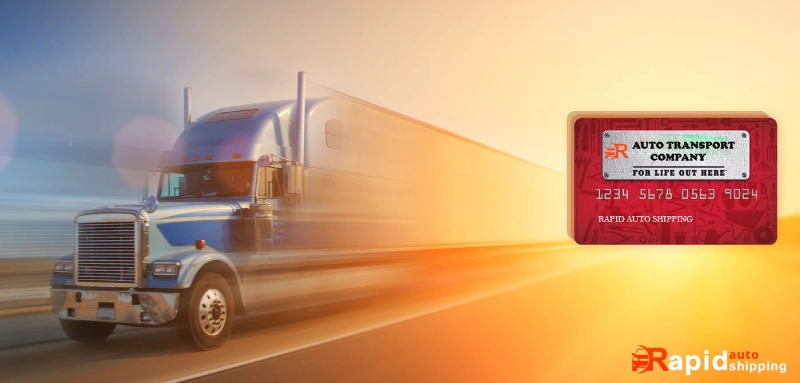 Credit Card Payments
Auto shipping companies widely accept credit cards as a secure and convenient payment option. Customers can pay for their auto transport using major credit cards such as Visa, MasterCard, American Express, and Discover.
Using a credit card offers additional security and the ability to dispute charges in case any problems occur during shipping.
Debit card payments:
Several auto shipping companies also accept payment through debit cards. Debit card payments allow customers to pay directly from their checking accounts, eliminating the credit card requirement.
Ensuring the debit card has sufficient funds to cover the shipping cost and any additional fees is essential.
Bank Transfers
Certain auto shipping companies provide the convenience of paying through bank transfers. Customers can directly transfer funds from their bank account to the shipping company's account.
Bank transfers are a reliable and secure method for making payments. However, customers need to be aware that the processing time for these transfers may vary and could take a few days, depending on the banks involved.
Electronic Fund Transfer (EFT)
Electronic Fund Transfer (EFT) is a convenient auto shipping payment option. When using EFT, the payment is electronically transferred directly from your bank account to the account of the auto transport company.
This method is secure and efficient, eliminating the need to write checks or handle cash. EFT is favored by businesses and individuals who prefer conducting bank transactions.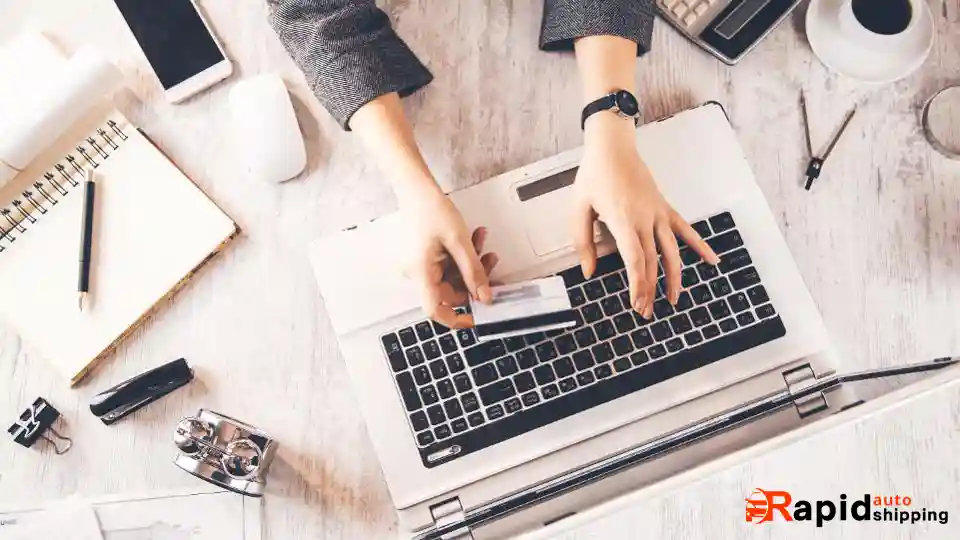 PayPal
PayPal is a widely used online payment platform that facilitates various transactions, including payments for auto shipping.
It provides a secure and convenient payment method for services without directly sharing sensitive financial information with the merchant.
You can conveniently pay the auto transport company by linking your bank or credit card to your PayPal account. Verifying if the shipping company accepts PayPal as a payment method is essential, as not all companies may provide this option.
Bank/Cashier's Check
Specific individuals prefer making payments for auto shipping through a bank or cashier's check. To utilize this method, you must acquire a check from your bank made out to the auto transport company for the designated amount.
Bank and cashier's checks are more secure than personal checks because the issuing bank guarantees the funds. However, planning when using this method is crucial because obtaining a cashier's check may take some time.
Cash Payment
Auto transport companies may accept cash payments in certain situations, especially when vehicles are picked up or delivered in person.
However, it is essential to note that paying in cash can carry certain risks and may only sometimes be the recommended car shipping payment method.
This is primarily because cash transactions do not leave behind a paper trail. If you choose this option, obtain a receipt or confirmation from the company as evidence of your payment.
Financing Options
Certain auto shipping companies may provide financing options for customers who require vehicle transportation but would rather pay in installments.
It is important to thoroughly comprehend the terms and conditions before committing to these financing plans, as they often include interest or fees.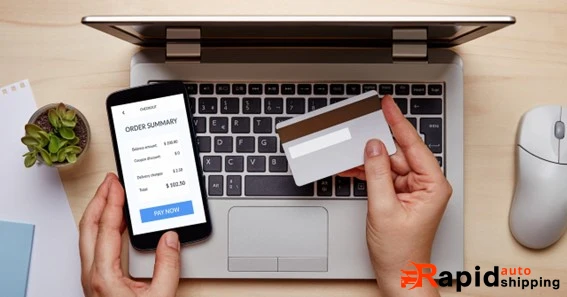 Cash-on-delivery, also known as COD, is a widely used method of car shipping payment. If you have selected a door to door service or enclosed carrier method that delivers your vehicle directly to your home, a driver will arrive with your car. You can conveniently pay using cash, check, or money order at that time.
Cash-on-pickup, also known as COP, is an alternative payment method. Although less commonly used than cash on delivery (COD), this method requires customers to pay their transporter in advance.
While this method may appear more straightforward in theory, it is worth noting that most carriers generally prefer to receive payment once a service has been completed.
It is widely known that cash-on-delivery is the preferred payment method for most carriers. After a carrier has completed delivery and received payment for their services, they have various choices regarding utilizing the money they have earned.
Consider this perspective: when you have already paid for your transportation in advance, your driver must take time out of their route to collect the payment. This can lead to inefficiencies in the system.
This method also ensures protection for you, the customer. Collecting money for a service that was not completed or did not meet your satisfaction becomes significantly more challenging when the funds are in someone else's possession.
When considering auto shipping in the United States, selecting a payment option that aligns with your preferences and financial situation is essential.
Although credit card payments and bank transfers are commonly accepted auto shipping payment methods, verifying the available payment options and any associated fees with the auto shipping company is essential.
To ensure a smooth and hassle-free transportation experience for your vehicle, it is necessary to choose a reliable payment method and a reputable auto shipping company.