Montway Auto Transport
Pros
We specialize in shipping cars and motorcycles and have extensive experience in this field.
We offer transparent pricing for our services, and you can easily access our quote calculator online.
The quote estimates include the costs of insurance.
Cons
The cancellation policy states there will be no charge for canceling an order if the Carrier has yet to accept it. However, if the Carrier agrees with the order, the customer will be required to pay a fee of $199.
We only ship automobiles and do not ship any other items.
Rapid Auto Shipping
Pros
0-star rating on trust pilot with over 99% happy customers
Fast shipping
Affordable prices
On-time Delivery,
24*7 Live Support
Cons
It is not possible to deliver to another country.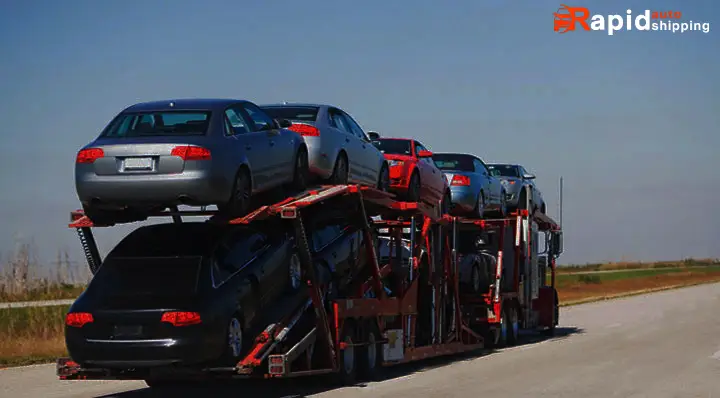 Easy Auto Ship
Pros
The company website provides transparent pricing and accurate quotes for customers to access.
We specialize in multi-car shipping and have a team of experts who are highly skilled in this area.
In addition to automobiles, we also provide transportation services for various other items and equipment.
Cons
Our cancellation policy for domestic booking requests is as follows: If a reservation is not made within 24 hours, there will be a $75 administrative fee. Additionally, all bookings with reservations are nonrefundable.
Sherpa Auto Transport
Pros
We offer locked-in shipping rates as part of our Price Lock Promise.
We have established a carefully selected network of trustworthy and amiable carriers.
The company has received high customer service ratings on the Better Business Bureau (BBB).
We provide a guarantee for a clean car.
Cons
Our prices are slightly higher compared to our competitors.
Terminal-to-terminal shipping is not provided.
SGT Auto Transport
Pros
There are 49 states where this product is sold.
We offer a price-matching service.
There is an option available for a guaranteed pickup date.
Cons
The service does not provide real-time tracking.
There is currently no option available for shipping from one terminal to another.
Although open car transport is the most cost-effective choice in the auto transport industry, enclosed carriers are preferable for individuals who want to safeguard their vehicles from the elements. There are various ways shipping cars in Dallas can differ from one another.
Open car transport:
Open transport is the most commonly used method for shipping a car and is often considered the most cost-effective option for cheap car shipping. By utilizing this method, you have the opportunity to save money.
However, it is essential to note that your vehicle may be exposed to various weather conditions and potentially encounter road debris. Open carrier shipping trailers can accommodate up to 10 vehicles simultaneously, whereas enclosed trailers can only accommodate two or three cars.
Enclosed auto transport:
Enclosed trailer transport protects against road debris and inclement weather hazards. However, it is essential to note that opting for enclosed trailer transport when shipping a car in Dallas will result in higher costs.
This limitation arises because this method of shipping cars can only accommodate a specific number of vehicles for shipment at a time. Enclosed auto transport is an excellent choice for shipping luxury or classic cars.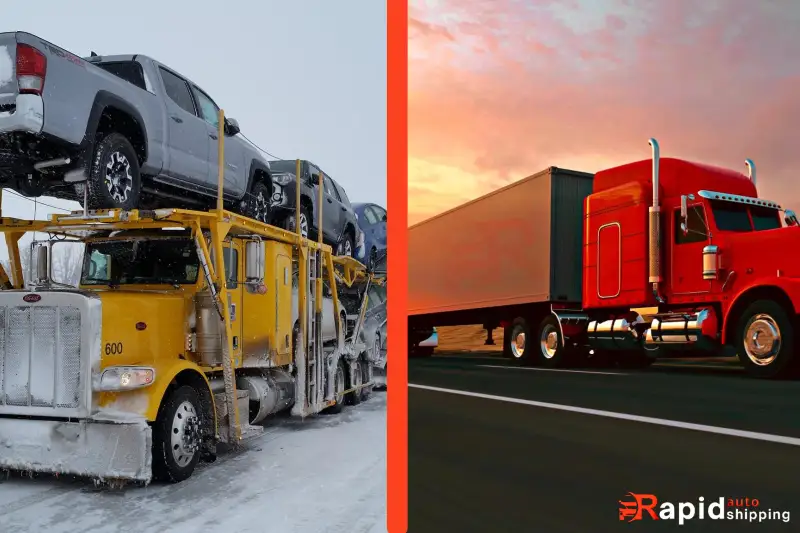 The cost of car shipping Dallas using an open transport vehicle typically ranges from $500 to $1,200. Car shipping companies may offer discounts to military personnel.
Various factors within the car shipping industry can impact the cost of ship car to Dallas. The cost of shipping your vehicle depends on multiple factors, such as the type of transportation you select, the locations for pick-up and drop-off, and other general considerations.
Shipping distance: Sending your car over a long distance will result in a lower rate per mile, but the overall cost will be higher. Alternatively, transporting your vehicle over a shorter length means the cost per mile will be higher, but the total expense will be lower.
Gas prices: An rise in gasoline prices can affect how much you pay for Dallas car transportation services. This statement holds particularly true when you are selecting a long-distance shipping service.
Type of vehicle: Transporting large, heavy vehicles, such as trucks or SUVs, to or from Dallas will incur higher costs.
Seasonality: There is a high demand for car shipping services in January and summer. This implies that your car's shipping cost in Dallas will likely increase.
Vehicle condition: If your vehicle is inoperable and requires a forklift or winch to load it onto the trailer, the cost of shipping your car will increase.
The popularity of Routes: Choosing commonly used shipping routes will likely result in finding lower prices.
It is essential to understand that the time required for each Auto Transport service and delivery can vary. Similarly, other aspects must also be taken into consideration.
Please provide the distance of the shipment
Seasonal and off-season shipments
The conditions of the road
The current weather conditions
The traffic flow in the area is currently being observed.
Time required for license checks, etc.
Before shipping a vehicle or making a move to Dallas, it is essential to remember the following:
Choosing a Dallas car shipping company that the US Department of Transportation authorizes is essential. Although not mandatory, this registration adds credibility to the chosen Dallas auto transport company.
Making bookings as early as possible is advised. Failing to provide the Dallas auto shipping firm with sufficient notice may lead to increased costs, similar to any other last-minute service you may order.
Choose door-to-door shipping for enhanced convenience. When you are in the process of moving and already have a lot to handle, the last thing you need or desire is additional tasks or responsibilities. You can avoid this inconvenience by opting for door-to-door vehicle shipping, ensuring your car is delivered directly to your front door.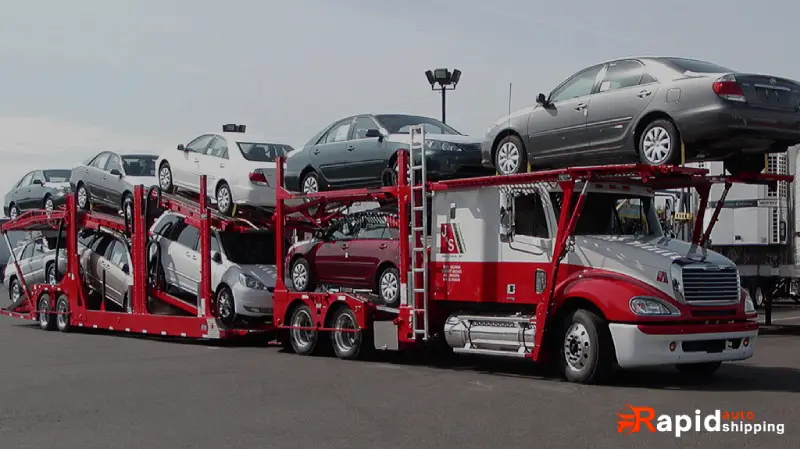 Auto carriers are equipped with their safety measures. The large sizes of these items provide excellent protection against impacts and accidents.
The vehicles being transported are carefully positioned in designated spots and securely fastened to ensure they remain stationary and safe during the journey. Enclosed trucks provide:
Complete coverage for automobiles
Protecting them from potential damage caused by rocks
Low-hanging trees
Narrow streets
Tight turns
Encounters with animals
If you choose an open carrier, you can pay an additional fee to have your car shipped on the top row. This will help protect it from flying debris and fluids that may fall from certain cars, ensuring its safety.
Additionally, you have the option to obtain additional insurance coverage. Every mode of transportation includes an insurance policy, but you can get more coverage if you want extra precautions.