When considering Chicago to Dallas auto transport services, there are multiple available options to cater to your requirements. We provide various services to cater to diverse preferences, budgets, and timelines. The following are several prevalent categories of auto transport services that you may wish to contemplate:
Open-air transport
The most prevalent and economically efficient choice is this option. The vehicle will be securely loaded onto an open-air trailer and transported alongside other cars.
The vehicle will be exposed to various weather conditions and environmental elements during this transportation. Although this option provides limited defense against inclement weather and road debris, it remains a widely favored selection for everyday vehicles.
Enclosed transport
Enclosed transport offers enhanced protection for Classic Car, luxury, or high-value vehicles. The vehicle will be securely positioned within a fully enclosed trailer, protecting against adverse weather conditions, airborne particles, and any potential harm during transportation. The cost of this option is typically higher compared to open-air transport.
Door to Door Service:
Rapid Auto Shipping offers door to door service, which involves the collection of your vehicle from a designated location in Chicago and its direct delivery to your preferred address in Dallas.
It is important to note that while this option is convenient, it is essential to consider potential access restrictions, such as narrow streets or low-hanging trees, that may affect the delivery to your precise address.
Terminal to Terminal Service
This method entails delivering your vehicle to a specified terminal in Chicago and retrieving it from a terminal in Dallas. Although it may entail a slight increase in inconvenience, this approach has the potential to yield greater cost-effectiveness.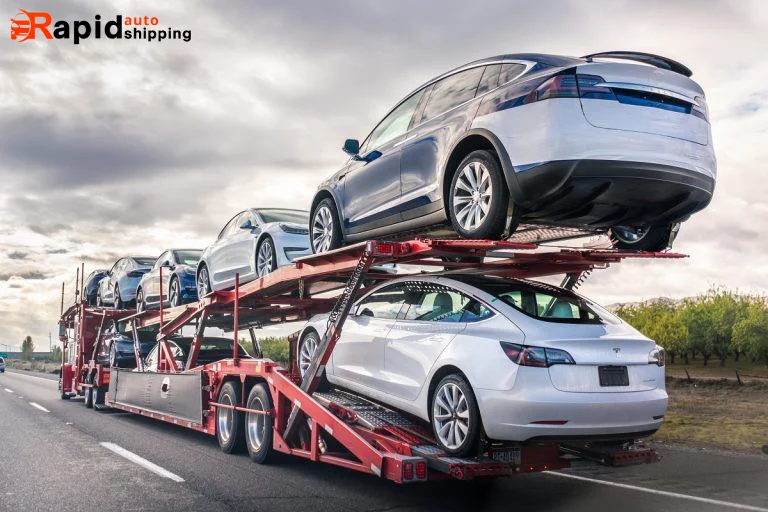 Expedited Transport
Expedited transport services are readily accessible for individuals seeking swift transportation of their vehicles to Dallas. This service is typically offered at an additional cost and guarantees expedited transportation of your car.
Seasonal transport
Certain auto transport companies provide seasonal services that can be especially advantageous for individuals who frequently relocate between Chicago and Dallas due to weather-related considerations, such as snowbirds.
Military or corporate relocation
Rapid Auto Shipping provides specialized services and discounts for individuals relocating due to military orders or corporate moves.
International Auto Transport:
Suppose you are relocating from Chicago to Dallas but are presently situated outside the United States. In that case, it may be necessary to utilize international auto transport services to transport your vehicle to the United States before your move.
When selecting an auto transport service, it is essential to consider various factors, such as your budget, the value of your vehicle, your timeline, and any specific requirements you may have.
It is imperative to conduct thorough research and carefully select a reputable and licensed auto transport company to guarantee a seamless and secure transportation procedure. It is advisable to procure quotations from multiple companies and thoroughly review customer feedback before deciding.
The cost of Chicago to Dallas auto transport is subject to significant variation due to various factors.
Service selection.
The distance between the two locations.
The time of year.
The type of vehicle being transported.
The prevailing market conditions.
The approximate cost of transporting a standard-sized sedan, such as a Honda Civic or Toyota Camry, via an open-air transport trailer from Chicago to Dallas is expected to fall within the range of $600 to $1,000 or potentially higher. The cost of enclosed transport for a single vehicle can range from $1,000 to $1,500 or more.
Acknowledging that the figures provided are approximate and that actual prices may differ is crucial.
Distance:
The cost is expected to increase proportionally with the distance.
Vehicle Type:
Open-air transport is typically more cost-effective compared to enclosed transport.
The vehicle type is:
Transportation costs may be higher for larger vehicles or vehicles with non-standard dimensions.
Time of Year:
The demand for auto transport services can experience fluctuations throughout the year, impacting pricing. Peak seasons can lead to increased expenses.
Additional Services:
Including expedited shipping, door to door service, and additional features may increase the overall cost.
Market Conditions:
The dynamics of supply and demand can influence the pricing of the auto transport industry.
Fuel Costs:
The variability in fuel prices has the potential to affect the expenses associated with shipping.
For a precise and current quotation tailored to your unique circumstances, it is advisable to contact multiple reputable auto transport companies. Furnish them with comprehensive information regarding your vehicle and transportation preferences.
It is imperative to acquire written quotes and inquire about possible supplementary fees or charges. To ensure an informed decision, engaging in activities such as reviewing customer feedback and assessing the company's standing with the Better Company Bureau is advisable.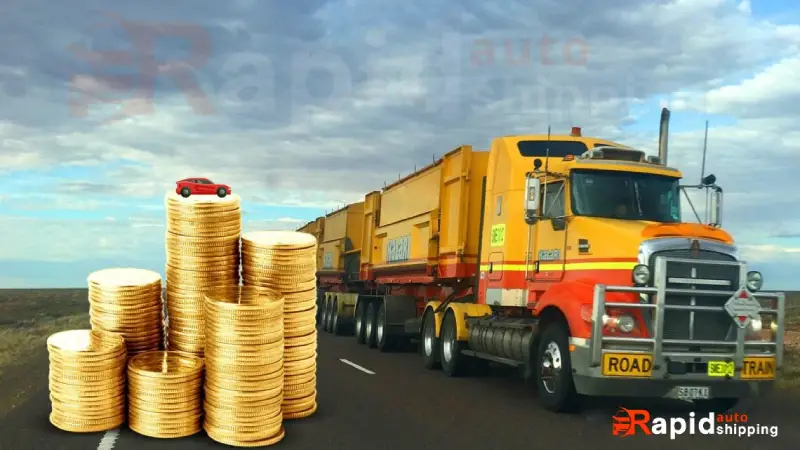 Achieving cost savings from Chicago to Dallas auto transport can be accomplished by implementing strategic planning and carefully considering multiple factors. Presented below are several cost-saving strategies aimed at assisting you in obtaining the most advantageous deal:
Compare Multiple Quotes:
It is recommended to contact multiple Rapid Auto Shipping to obtain quotations. Performing a comparative analysis of prices and services enables a comprehensive understanding of the average cost and facilitates the identification of any exceptional cases.
Flexible Dates:
If it is feasible within your schedule, inquire about the possibility of flexible pickup and delivery dates. Certain companies may provide reduced rates for timeframes that offer more flexibility.
Off-Peak Seasons:
If feasible, consider scheduling your auto transport during off-peak seasons, characterized by lower demand. This may lead to a decrease in expenses compared to high-demand relocation periods.
Open-Air Transport:
It is recommended to choose open-air transport over enclosed transport. Enclosed transport offers enhanced protection, whereas open-air vehicle is typically more cost-effective.
Terminal to Terminal:
Utilizing a terminal to terminal service as an alternative to a door to door service is advisable. Although it may entail a slight decrease in convenience, opting for this approach can yield greater cost-effectiveness.
Consolidated Shipping:
Rapid Auto Shipping provides consolidated shipping services, wherein multiple vehicles are transported simultaneously on a single trailer. This can result in cost savings as the expenses are distributed among various parties.
Choose a Central Location:
Select a centralized and conveniently reachable pickup and drop-off point, if feasible. Additional charges may apply for remote or inaccessible locations.
Size and Weight:
When presented with multiple vehicle options, it is advisable to select a standard-sized car. Transportation costs may be higher for vehicles that are larger or heavier.
Avoid Last-Minute Booking:
Engaging in proactive planning and securing your auto transport services with ample lead time is advisable.Prices for last-minute bookings may incur an additional cost.
Negotiate:
It is recommended to engage in negotiations with auto transport companies without hesitation. Individuals may be inclined to provide discounts, particularly in cases where multiple vehicles are being shipped or if the schedule is adaptable.
Check for Discounts:
Please kindly provide information regarding any discounts that may be available, including but not limited to military, student, or seasonal promotions.
Read Reviews and Research:
It is recommended to prioritize quality and reliability over selecting the lowest price option. It is advisable to conduct thorough research and carefully examine customer reviews to ascertain an auto transport company's credibility and reliability before engaging in their services.
Avoid Hidden Fees:
When soliciting quotes, it is advisable to inquire about any additional charges that may be applicable, including but not limited to fuel surcharges and insurance costs. It is imperative to possess a comprehensive comprehension of the overall expenditure.
Insurance coverage :
Insurance can contribute to the initial expenses, but it offers long-term financial benefits by safeguarding your vehicle against potential damage during transportation.
It is crucial to bear in mind that although the cost is a significant factor, the utmost importance lies in the safety and reliability of the auto transport company.
Exercise caution when encountering significantly low price quotes, as they may signify below-standard service quality or undisclosed additional charges.
By conducting a comprehensive analysis of available options and extensive research, one can achieve a harmonious equilibrium between cost-effectiveness and service excellence.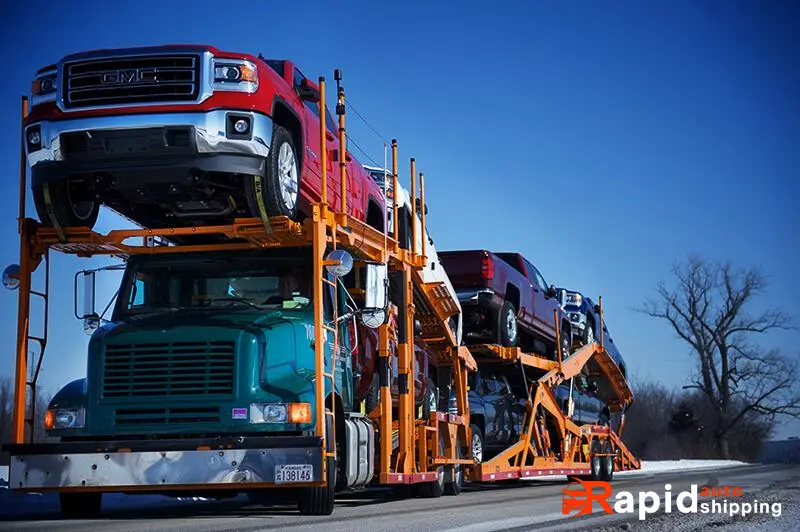 Service is a safe and efficient way to move cars between these two big towns. With a strong focus on customer satisfaction, on-time deliveries, and taking care of vehicles professionally, this service gives people and businesses peace of mind.
They make transportation easy and safe by using experienced drivers and following the highest safety standards in the company. "Chicago to Dallas Auto Transport" is a reliable way to get your car from one place to another, whether you're moving for personal or business reasons.