Military vehicle shipping services do precisely what they sound like they ship vehicles for military personnel. It may also entail transporting military vehicles such as Humvees and jeeps.
Every transportation company, whether a broker or a carrier, will provide military vehicle shipping services to active and former military personnel.
It is unusual to see services provided to active duty service members but not to retired service members, and vice versa. In our experience, auto transporters do not discriminate based on operational or retired military service.
Depending on what you're moving, you can get military vehicle shipping services on open, enclosed, or even flatbed transport trucks.
Open transportation options are frequently the least expensive and most cost-effective to use. Enclosed is commonly recommended for more expensive vehicles that are not used daily.
It should be noted, however, that enclosed transportation is often more challenging to locate than open transportation options. The final service is the flatbed shipment for large automobiles that cannot fit on conventional transport trucks.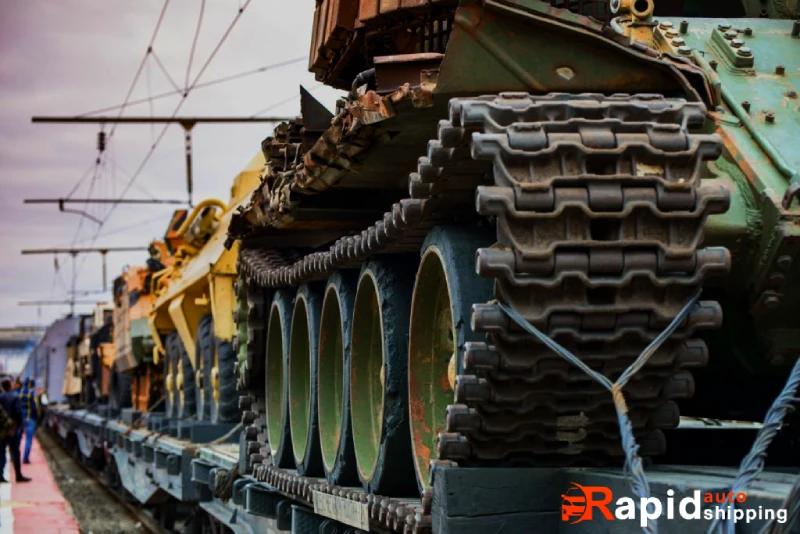 Because your POV is a significant investment, you want to protect it. It may be difficult for you to entrust such a valuable possession to a shipping firm. The top goal is your peace of mind, and it does best to ensure it.
Take the necessary precautions and get your POV ready to sail before the carrier comes. To accomplish this, you must first prepare your vehicle. To ensure smooth Military Vehicle shipping, consider the following suggestions:
Clean your vehicle inside and out, and take a picture of it.
Deactivate all alarms and anti-theft devices.
All vehicles are permitted to have one-fourth (1/4) tank of fuel.
Remove any loose car parts and secure them.
Check that the keys are available.
Except for factory hardware, no personal belongings will be accepted.
Inspect the radiator, batteries, and tires.
Repair Engine and Mechanical Issues
Many cars must be moved when military troops are sent to a new location. This can be a lot for whoever is in charge of it to handle. Here is where you can get the cheap car shipping we offer for the troops.
The military vehicle shipping team will be able to take the whole job and get you the best results possible. So, you won't have to deal with any problems getting the cars to the new post.
The military vehicle shipping team makes getting our services easy for all our customers. You can use military auto travel services even if you move from one place to another. Military vehicle shipping can drive the car from the station to the field and back again.
So, it would help if you told us as little as possible about your desired services. Then, military vehicle shipping meets all your needs and gives you a service that's as good as you want.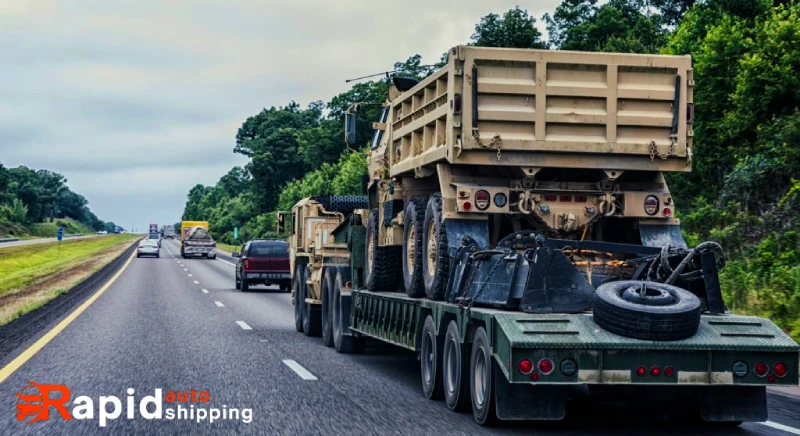 Military vehicle shipping company knows what it is like to be in the military and the sacrifice and courage it takes to serve our country. Service members must move frequently and sometimes need more time to prepare.
That is why we are pleased to provide current duty military members with a discount when transferring or shipping a privately owned vehicle (POV).
Military vehicle shipping company has been helping people in the military move their cars and household items for over ten years. U.S. All major cities in the United States. have military vehicle shipping locations, and military vehicle shipping terminals and routes often pass through areas that have Army, Navy, Air Force, Marine, or Coast Guard bases.
Military vehicle shipping company in the continental U.S. We also deliver outside of the U.S., so if you need help moving to Alaska, Hawaii, or even overseas, the company can do it with the same expert care and service that military vehicle shipping companies provide to all their customers.
The company can help you move household items by strategically tying up with cheap movers and car shipping lead providers.
Military Vehicle Shipping Company aims to ensure your move goes as smoothly as possible. Military vehicle shipping companies perform this task in several ways, depending on the requirements of each request.
The company does this through an easy-to-understand pricing plan that allows us to offer some of the lowest prices in the business. There is no hidden cost or fee. You get the same excellent service at a fair price.
Depending on your requirements, various firms offer various military automobile shipping options. You can send your car utilizing open transport or enclosed transport. An open carrier is your best bet if you want a low-cost transportation alternative.
But troops adore their toys. In some cases, these toys can include high-end exotic or high-performance automobiles. Many people choose motorcycles, utility vehicles, ATVs, dirt bikes, and even golf carts! Consider utilizing an enclosed carrier in that case.
An enclosed trailer will protect your historic car from wind and moving particles on the road. It is also easier to carry smaller automobiles because open carriers have a one-size-fits-all loading method.
Still, an open carrier provides the ideal balance of care and cost-effectiveness for the average motorist. Open carrier shipping is also a standard shipment method. Most car owners prefer to carry their vehicles with an open carrier. It's a safe bet, no matter which new Port or Fort you're heading towards.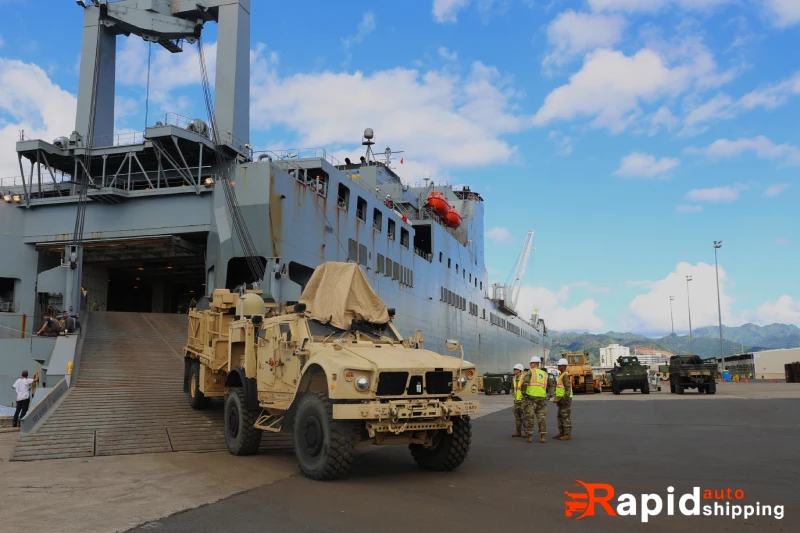 You must meet the following conditions to be eligible for military vehicle shipping.
An active or retired military member must own or lease the vehicle.
Unless it is a motorcycle, it must have four operable wheels.
Our team at AMPM is even more excited to offer you a starting 10% discount to all of our military clients. Consider it a Veterans' Reward.
As the season of "permanent changes of the station" approaches, we want nothing more than to be the auto shipping company you can rely on. Its goal is to provide a straightforward delivery service you can depend on regardless of your rating.
Yes, real-time updates and internet monitoring are available 24 hours a day, seven days a week. When you schedule your shipping, you will be given a unique booking number that will allow you to trace the progress of your vehicle online.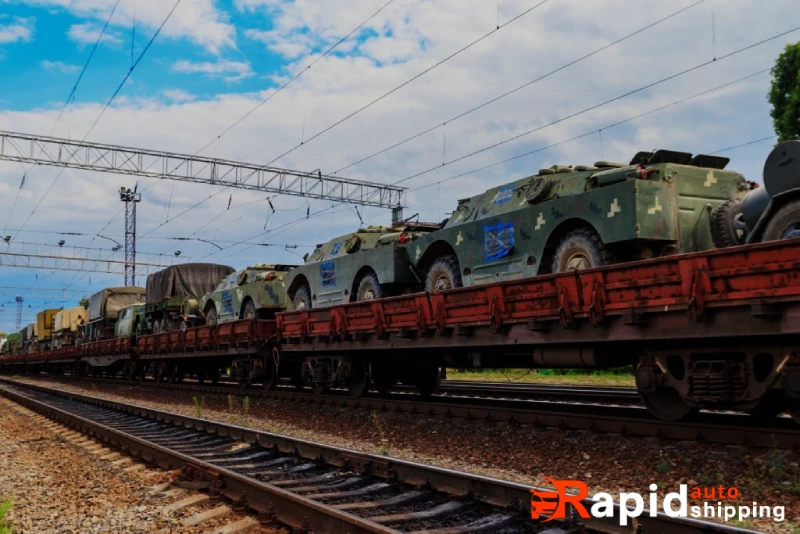 Military vehicle shipping has given current carrier operations a new dimension. Modern carriers can provide effective, secure, and convenient transportation by leveraging automation technologies such as last-mile delivery software.