When shipping a car, it is essential to consider both the cost and convenience factors. However, it is crucial for you also to understand the various types of car shipping options available to make an informed decision that aligns with your specific needs. Two of the most commonly used methods are open and enclosed shipping.
Open San Francisco Car Shipping
The majority of individuals who transport their cars opt for open shipping. Open carriers are spacious trucks with a flatbed that can accommodate multiple vehicles. These vehicles have open tops and sides, allowing them to transport various cars.
The majority of car dealerships, as well as many individual customers, opt for open carriers when transporting vehicles from San Francisco.
The primary advantage of using an open carrier is that it offers a more cost-effective option for transporting a car to San Francisco than an enclosed carrier.
One potential drawback is that your vehicle could be exposed to various elements, such as rain, dust, and debris, during transportation.
Enclosed San Francisco Car Shipping
Enclosed car shipping is the safest option for transporting classic car , luxury, and vintage vehicles. This method involves securely enclosing the vehicles within trailers, providing extra protection during transportation.
Enclosed carriers provide complete coverage from all sides, safeguarding vehicles from external elements and preventing unauthorized access.
Using enclosed carriers significantly reduces cargo theft. However, this service is pricier than open shipping due to the limited space available on enclosed carriers. As a result, these carriers can only transport one or two vehicles at a time.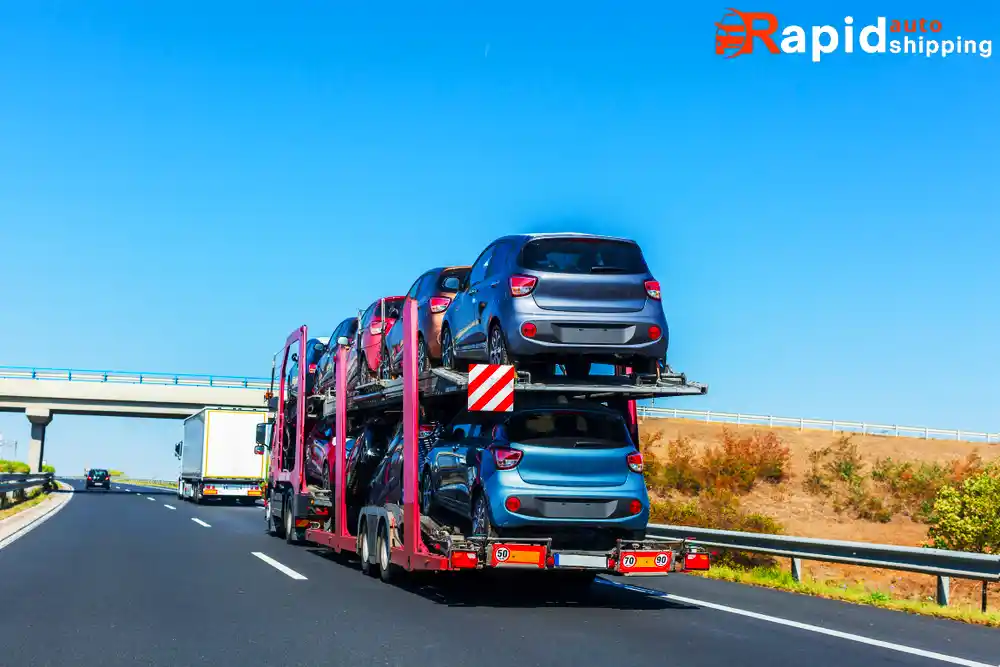 Please ensure that you remove all personal items from the car, including any aftermarket electronics or accessories.
Please ensure the car is clean, both inside and outside. This will facilitate the transport company's vehicle inspection for any preexisting damage.
Please ensure that you check the car's fluid levels and inflate the tires to the appropriate pressure.
Please ensure that the car is in good working condition and that there are no leaks of any fluids.
If applicable, turn off the car's alarm system.
Please ensure that approximately a quarter tank of gas remains in the car.
To properly document the car's condition before transport, taking photos of the vehicle from all angles is recommended.
Please ensure you have all the required documents, such as the car's title and registration.
If your car is not working, please inform the transport company ahead of time so that they can make the necessary arrangements.
If you're wondering about the cost of San Francisco auto transport, rest assured that you're not alone in your curiosity. Shipping a car is already expensive on its own.
However, the overall cost of vehicle shipping can significantly increase when considering additional expenses such as fuel surcharges and tolls.
Understanding the factors determining the cost of shipping a car can assist you in identifying potential opportunities to save money on your upcoming shipment. The following factors are crucial in determining the cost of San Francisco auto shipping: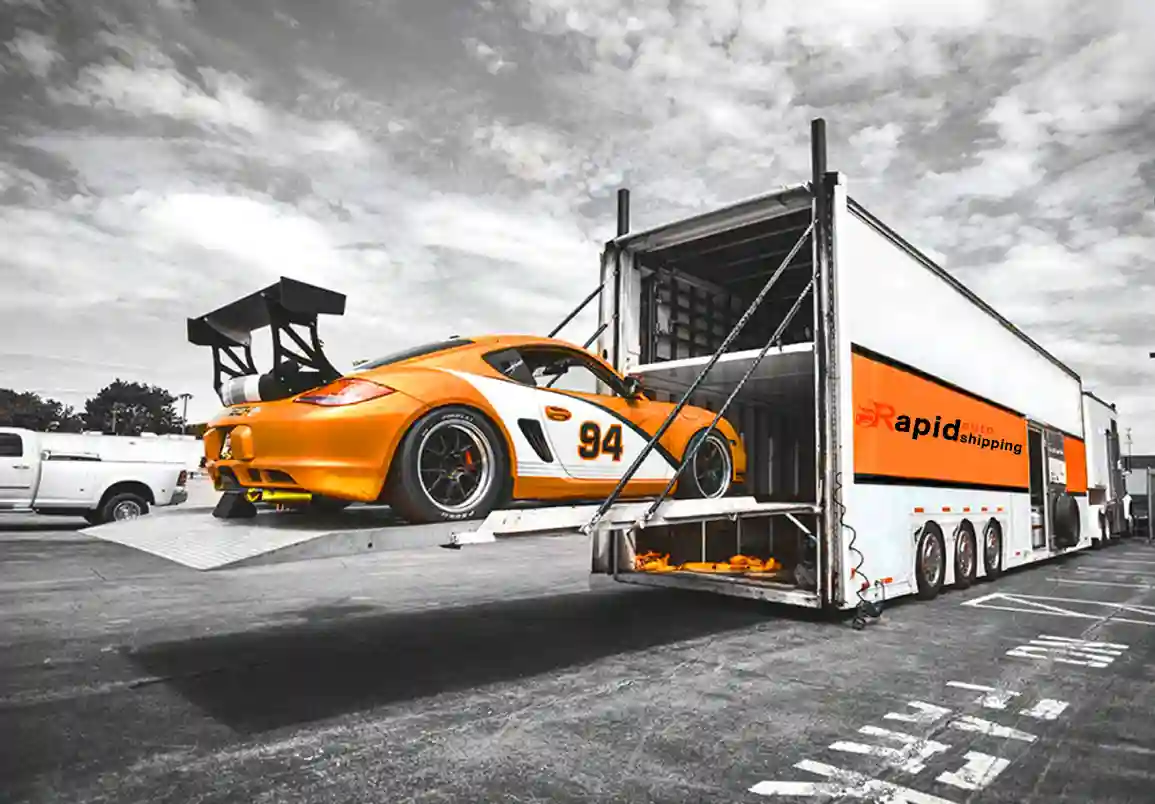 Several types of auto transport are available, including open, enclosed, door-to-door, terminal-to-terminal, and expedited shipping. Each type of service has its rates, which are determined by various factors such as the anticipated arrival time and the vehicle size needed.
Distance
The cost of shipping your car will increase as the distance of transportation increases. Transporting vehicles over longer distances requires additional time, effort, and fuel to ensure the safe delivery of your car to its intended destination.
Size and Weight of Vehicles
The price will vary depending on the size and weight of your vehicle and its running condition. Owning a larger car entails additional space, weight, and fuel needs for transportation, ultimately leading to higher costs.
If your vehicle is not in running condition, it will require extra assistance to be loaded onto and unloaded from the truck. Additionally, you will need to obtain a special permit from the Department of Transportation (DOT).
The additional expenses associated with shipping an inoperable vehicle contribute to an increase in the overall price.
Season
The cost of shipping your vehicle is also influenced by the time of year you ship it. During the summer, numerous individuals seek to transport their cars from San Francisco to various destinations within California or throughout the United States. The increased demand for shipping services leads to higher prices as carriers face increased competition.
Condition of the car
Suppose your car is inoperable and requires loading onto a tow truck or trailer before being transported on an auto carrier. In that case, an additional labor charge will be added to the other fees.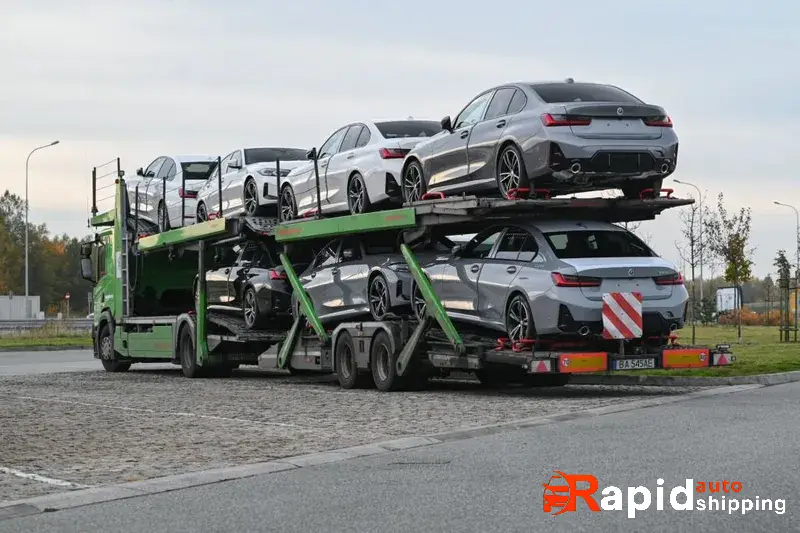 When it comes to transporting your vehicle in San Francisco, it is essential to choose a reliable auto transport company. When making this selection, there are various aspects to consider. Firstly, it is crucial to research and compare different companies in order.
It is essential to shop around to get the best value for your money, just like with any other type of service or product. Compare the quotes from various auto transport companies with the services they are offering. It is essential to prioritize more than just the cost factor, as it only sometimes guarantees receiving the highest quality service.
Multiple methods are available for exporting your car, such as transporting it under the open sky or inside a container. To ensure that you can make the most informed decision regarding your transportation needs, it is essential to have access to all the necessary information from your transportation provider.
Request proof of insurance: It is advisable to reconsider using a car transport company if they cannot provide evidence. Ensuring that your vehicle is adequately covered in unforeseen incidents is crucial, as this is an essential aspect of transportation. Transport can only guarantee this with insurance.
There are several advantages to having your automobile transported by a San Francisco auto transport firm to another state. You may want to use a vehicle transfer firm for the following reasons:
Convenience: Long vehicle trips may be time-consuming and exhausting. Using a San Francisco car transport company, you can transport your vehicle while you fly or take another form of transportation. This can save you time and energy and allow you to reach your destination refreshed.
Cost-effectiveness: Depending on the transport's distance and the fuel cost, it may be more cost-effective to use a San Francisco auto transport company rather than driving the car yourself.
Safety: Professional San Francisco auto transport services have the experience and equipment to safely handle your car's transport. They move autos using solid and high-quality carriers or trailers and ensure that every vehicle is securely fastened to avoid shifting or moving during shipment.
Insurance coverage: Your automobile is protected throughout travel, bumper to bumper. In the event of any damage or accidents during transit, this might provide peace of mind and financial protection.