Between terminals When you send your car from one terminal to another, this is known as auto shipping. That's all there is to the definition. Of course, understanding and being aware of a wide range of facts on the subject goes beyond just knowing the term.
Terminal to terminal car shipping was the standard way to move automobiles nationwide. This wasn't all that shocking, considering that the vehicle transportation company. Additionally, the thought of exporting vehicles was, at best eccentric before the development of the interstate highway system.
That gradually began to shift. Terminals, formerly so prevalent and practical, started to be seen as a remnant of the past. Why go somewhere to drop off and wait for someone to pick up your automobile when the carrier may come directly to your door?
It made sense, and over the last thirty years or so, door-to-door transport services have essentially eclipsed terminal shipping.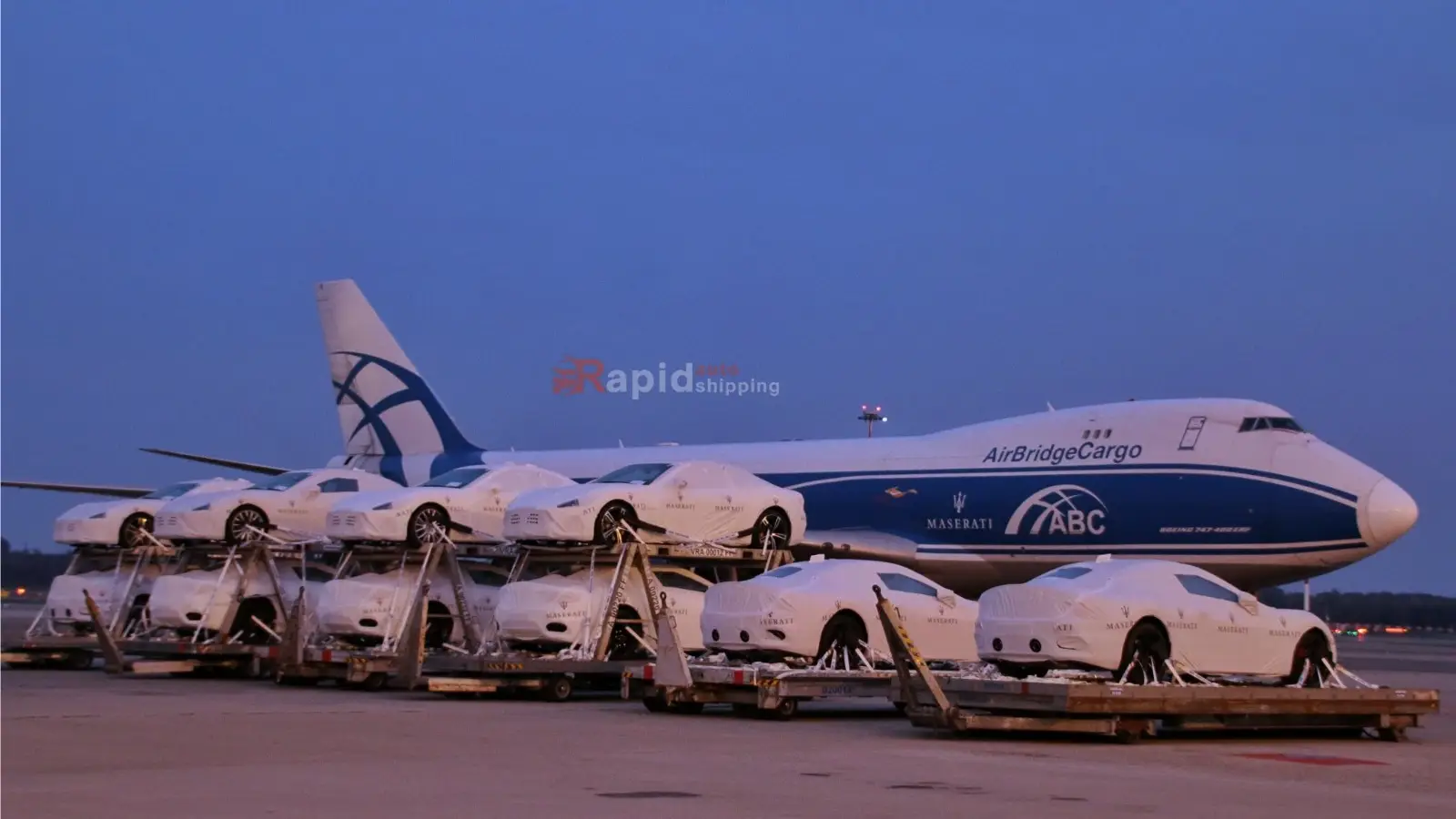 Auto transportation services from the terminal to terminal car shipping undoubtedly have advantages. But since door-to-door transportation has replaced other methods of auto freight, they once were more common.
The fundamental advantage of terminal shipping is that it provides a means of shipping a car for those who need help to make door to door transportation work. They don't have to worry about the pickup or delivery of their vehicle if they drive it to a terminal and leave it there.
This is excellent for those who travel often, commute frequently to their places of employment, or don't reside where the car is now parked. In actuality, those who can't commit to waiting hours or days for a carrier to utilize terminal auto shipment the most.
Terminal to terminal car shipping is often a thing of the past. They have the option of hiring door-to-door transportation, meeting their driver in person, and being able to unlock the car themselves.
Let's discuss your possibilities for terminal to terminal car shipping before continuing. There are three choices available for vehicle carriers:
Open transport:
Open transport carriers are the most cost-effective and widely used in the market. Almost 90% of cars moved from state to state or nationwide are transported through open auto transport.
However, something else something else will protect your vehicle from weather, gravel, or road filth when traveling on motorways and freeways.
Enclosed car carriers:
Enclosed carriers are the most costly choice. As a result, they are often reserved for classic, vintage, and exotic vehicles. This mode of transportation is regarded as the finest since it protects your vehicle from debris, weather risks, dust, hail, and rain.
Flatbed auto transports:
Vehicles are seldom transported on flatbeds. As a result, alternative solutions will be more expensive. Furthermore, anticipate lengthier delivery delays across the board.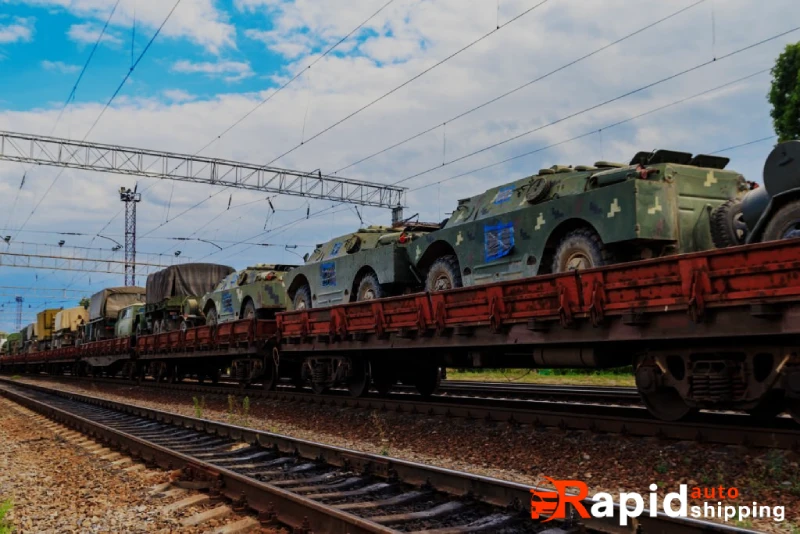 Finding a vehicle shipping terminal is simple since numerous firms provide terminals nationwide. Finding a port in high-traffic areas like Florida is straightforward, where seasonal visitation results in many automobiles being sent to the state.
Because there are fewer terminals in low-traffic areas like Ohio, you may have to drive a bit farther to drop off your car, but terminals are accessible in every state. Furthermore, PAL will work with you to determine the most convenient delivery option.
This implies that if a terminal is outside an acceptable driving distance, we will assist you in deciding if the door-to-door shipment is a better alternative for your relocation.
Most car shipping firms provide reduced terminal to terminal car shipping, which may be an excellent way to make your vehicle shipping experience less stressful.
At the same time, finding carriers ready to transport from terminal to terminal might take longer since they typically need to take enough vehicles to create a whole load from the terminal, which can take time because terminal shipping is rare.
The majority of vehicle shipping options available today are for door-to-door transportation. This implies that the vehicle transport truck will come as near the collection and delivery destinations as possible.
A regular auto transport truck is around 80 feet long and can load up to 10 cars at a time, so they can't reach everywhere, but the premise is the same - you get to meet your carrier and release your vehicle directly to them instead of a through man at a terminal.
That's not to imply that terminal to terminal car shipping is terrible or inferior in any way—quite the contrary. Terminals are helpful for persons who need more time or the luxury of waiting for a carrier to arrive at or near their home.
They are often persons with hectic schedules who need to be able to drop off their car someplace and go about their business.
Station shipping is convenient since customers may drop their car off at the pickup station and walk away. A terminal is an excellent option if you have time to get a carrier. The carrier will arrive at the
terminal, pick up the vehicle, and transport it to another terminal in the delivery region, where it will sit and await the owner's arrival.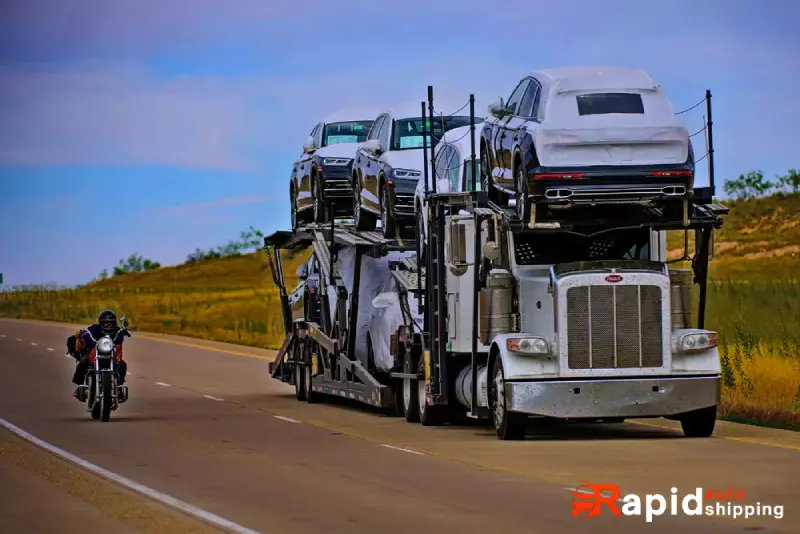 Terminal to terminal might be more expensive. Years ago, shipping from terminal to terminal was more cost-effective, even though it took longer for the product to get from point A to point B.
Since door to door delivery became the industry norm, several big terminal-to-terminal firms, such as DAS, have modified their business models. There currently need to be terminal-to-terminal firms that span the whole United States.
Yes, car shipping firms give real-time tracking updates so you can monitor the progress of your vehicle while it is being transferred. You will be kept updated by email or phone during the mailing process.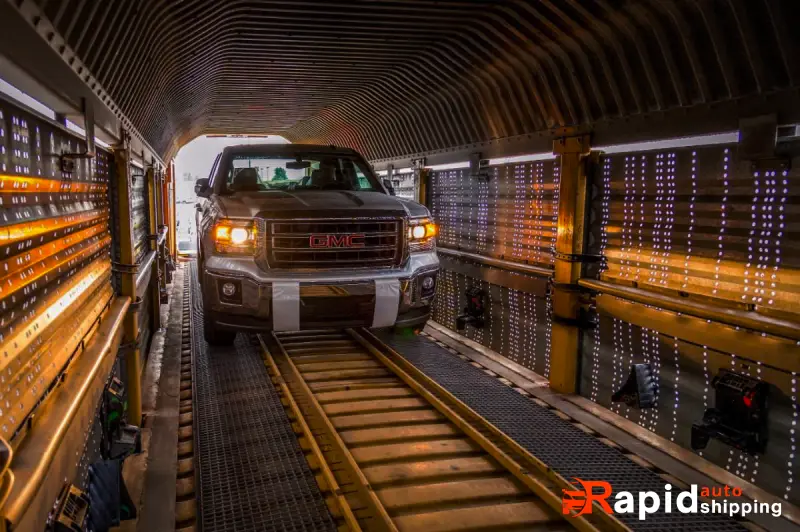 Getting a pricing estimate for car shipments with Car Transportation Services is simple. Payment in advance is optional to arrange a pickup. To obtain an estimate, please complete our quote form. After receiving the quote, you may book online or call us to clarify your shipping requirements.