About the Transport Services Offered to Luxury Vehicle Owners
Rapid Auto Shipping offers luxury, exotic, and high-end car shipping nationwide. Since we love cars so much, we at Rapid Auto Shipping do more than ship them.

As a result, when a person or company contacts us to transport a luxury car, we are aware of the considerable commitment that person or company has made to their vehicle, both financially and emotionally.

Every time we transport one of our clients' premium vehicles, we know they place great faith in our services.
The process of shipping your Hyundai should go well. Online research is the first step to a successful Hyundai car shipping experience. Don't pick a transporter just on pricing.
The lowest price may result in unneeded delays and annoyance because so many businesses offer car transport service.
The truth is that the cost to ship a Hyundai varies depending on the season, location, and mode of delivery. For instance, covered automobile shipment eliminates potential damage and traffic dangers, whereas open car transportation is less expensive.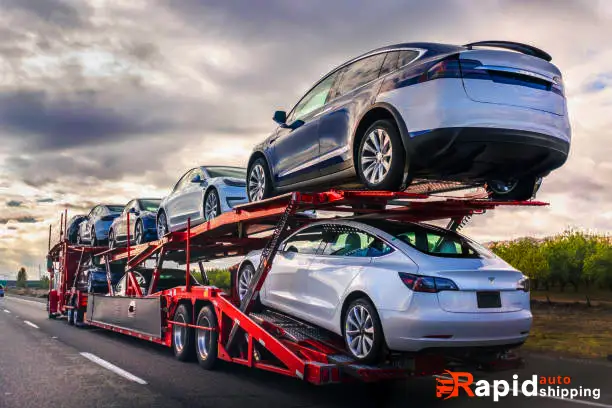 Compile the documentation for your car.
Before shipping the vehicle, auto movers want proof of ownership. These documents should be prepared in advance to avoid shipment delays and last-minute inspections of file cabinets and glove boxes:
Details of vehicle registration
Evidence of insurance
A bill of sale or other proof that your car is yours
Vehicle's original title
Your valid photo Ids, such as a passport or driver's license
Inside and out, wash your vehicle.
It can seem paradoxical to wash your car before shipment, but doing so will help you see any new damage that develops during the auto transport service because a clean car makes it easier to identify existing dust, dents, and scratches.
Remember to clean the interior to start with a new automobile at your new house. Wipe off surfaces and remove debris.
Damage to documents
After cleaning your automobile, go for a drive to look for any external damage that may have already occurred. This includes paint chips, dents, scratches, and discolorations. (Now you see the significance of starting with a clean automobile.)
Your automobile will likely be protected during delivery, regardless of whether you select inexpensive open transport or more expensive covered car shipping.
When your automobile arrives, filling out the condition report will be more straightforward. Nevertheless, it's a good idea to document any recent damage and take pictures of your entire car for your records.
If the automobile transportation company disputes liability for damage during transit, you can use these images as evidence to support your claim straightforward.
Take personal stuff out
If your moving van is getting close to capacity, you might tempt to store a few large boxes in your car before shipping it. But that is strictly forbidden. Transport businesses risk fines if they move your things in your automobile since they won't insure against theft or damage.
Remove any unnecessary or personal stuff from your car instead: Wire for charging
Old Chapstick and garbage
bottles of water
GPS gadgets
Sunglasses
Personal identification documents and insurance information
Fill up your petrol tank.
Filling up your tank before shipping is unnecessary because your automobile is carried on by a car carrier rather than being driven; additionally, using more petrol results in a heavier car and car carrier, which can raise the shipping cost.
As an alternative, only fill up a quarter of your petrol tank. Without worrying about running out of fuel, it may drive on and off the transport vehicle.
Take Away Exterior Accessories
Any accessories outside your automobile might get damaged while being transported. Remove or secure your car's pricey equipment to ensure their protection before shipping it. These things consist of the following:
Bike and ski racks that are removable
Rooftop bins and shelves for baggage
Telescoping antennas
Specific spoilers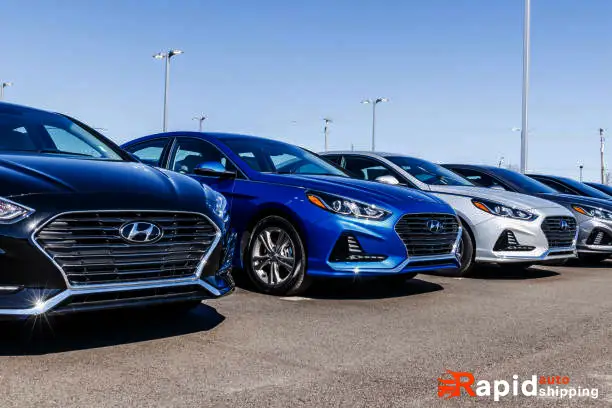 Only select licensed companies
Many clients need to confirm that the provider they hired is authorized. As a result, they wind up with subpar service.
There are several rules that all suppliers of the automobile transport service must abide by. The DOT (Department of Transportation) and FMCSA (Federal Motor Carrier Safety Administration) define the industry standard.
All auto transport companies are required to register and get MC and USDOT numbers. It is up to vehicle transporters to ensure their services are up to code.
Prevents deterioration
Driving across the nation may require navigating uneven terrain and putting unneeded pressure on your car. It would help if you practiced fixing minor mechanical issues before your first long-distance travel. If you make a mistake, you can start new topics needing more expensive fixes.
Wear and tear is avoided with a car transport service. The couriers ensure that all the internal, external, and internal components, including the engine, are undamaged.
Reduces time
Those with limited time need help to afford to transport their car nationwide. A trustworthy car transport service will accommodate your schedule to make the process as comfortable as possible.
Dependable and Secure
Working with an auto carrier has the added benefit of safety. Your ability to drive, your level of focus, and even accidents can all be severely impacted by uneven terrain, poor weather, and weariness. They are also at risk if they drive with passengers in the car.
Offers Classic and Luxury Cars Protection
Look for a business that offers covered vehicle transportation to ensure your classic or expensive automobile gets rat the drop-off location undamaged. A trustworthy car transport service will go above and beyond to protect your priceless item.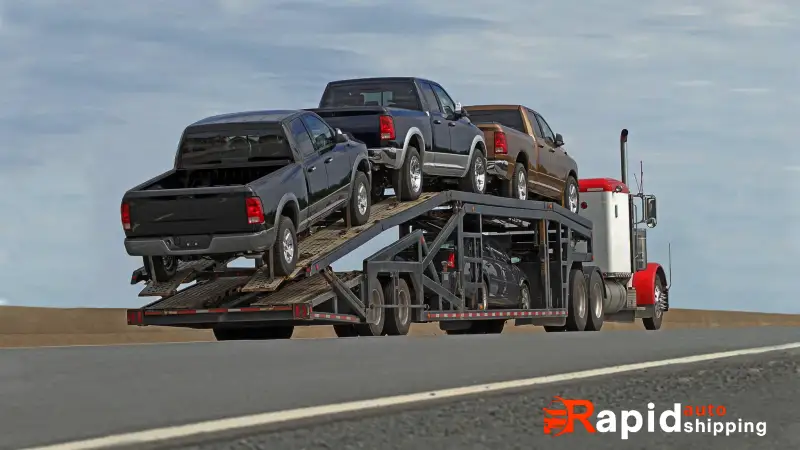 Open-Air Car Transport Service For Hyundai :
An open-air transport carrier is similar to what you see on the highway transporting new vehicles to an auto dealership. Typically, open-air car shipping entails loading your car alongside other cars onto a multi-car carrier before transport.
A single vehicle can also be transported on a flatbed truck, although this is more expensive and often reserved for door-to-door shipment.
While open-air shipping is one of the more well-liked and reasonably priced methods of moving your car, customers worried about the weather or the potential for road debris may prefer the total protection provided by enclosed auto transport.
Enclosed Car Transport Service For Hyundai :
The finest protection for the money is provided by enclosed auto shipping, which protects your vehicle from the elements. The industry uses both soft-sided and hard-sided enclosed car transport alternatives.
Soft-sided enclosed transport employs an automobile shipment carrier covered in canvas or vinyl, providing less defence from the elements and road hazards than open-air transport but more than it does. Soft-sided runners can mostly avoid small rocks, wind, and rain.
Hard-sided enclosed transport is advised for an additional layer of defence from weather and traffic dangers. Hard-sided enclosed transport is among the most excellent solutions for moving cars since it entirely shields your vehicle from road hazards and inclement weather while keeping it from the environment.
Terminal to Terminal Car Transport Service For Hyundai :
The industry norm for moving cars is terminal-to-terminal shipment. To use this service, the customer must deliver and pick up their vehicle from a depot or terminal.
The least expensive service at the moment is open-air terminal-to-terminal shipping.
Rapid Auto Shipping maintains terminals in almost all of the country's major cities to give our clients the finest service possible. If an airport is not easily accessible, door-to-door transportation is always an alternative.
Door to Door Car Transport Service For Hyundai :
Cross-country relocation can save a lot of time by using door-to-door automobile transportation, which is more expensive than shipping from terminal to terminal.
The benefit of door-to-door automobile shipping is that you don't have to leave or pick up your car at a terminal; instead, we'll pick it up and deliver it to your address. Even an auto transport broker is not required.
In specific circumstances, such as some apartment buildings or roadways with low-hanging tree branches, our automobile transportation carriers may be unable to maneuver. Our drivers will plan to meet you in these circumstances at the closest convenient place.
Depending on the overall mileage, car shipping costs per mile change. For distances under 200 miles, the industry-standard price to move a car with car transport service is higher than $2.00 per mile. For long-distance travel above 1,500 miles, the cost drops to an average of $0.58 per mile.
An enclosed carrier provides additional safety and security compared to an open carrier. This premium price tag is around 40% more than an open carrier.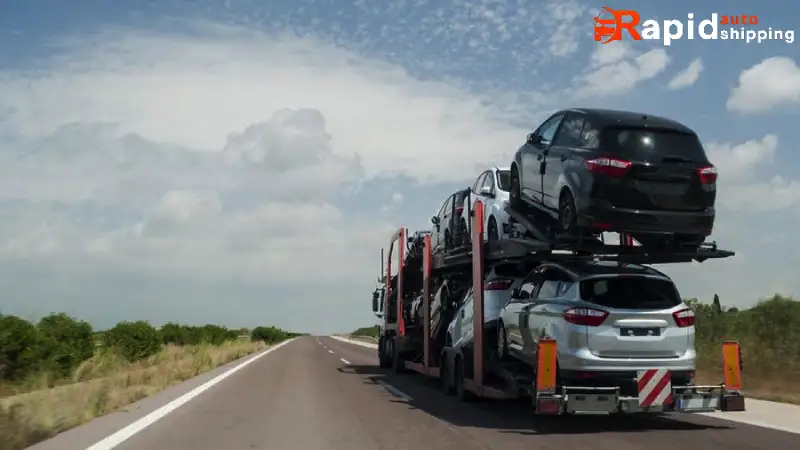 Assume you're transporting a car from California to Ohio. Vehicle shipment tracking is a tool that allows you to locate the position of your vehicle while it is in transit.
In principle, you may phone the car transport service every day to check on the status of your delivery. Unfortunately, relatively few businesses provide GPS tracking. Those that do employ a four-step procedure to find your vehicle:
Your driver activates the GPS vehicle tracking system on the truck. Almost every auto transport driver carries a GPS gadget. Enabling tracking is as simple as flipping a switch.
Your car travels from A to B. Your vehicle is driven from its origin to its destination by the driver. Along the way, it sends a signal that pinpoints the location of your car.
You contact the broker to inquire about a location update. You get your broker if you still need to determine where or when your automobile will arrive.
The broker examines the GPS data and informs you of your vehicle's whereabouts. The broker retrieves GPS data from the carrier and tells you of your vehicle's position.