Overview Of Land Rover Car Transport Service
If you need to export a high-performance car like a Land Rover, go beyond Rapid Auto Shipping. We have supplied various Land Rovers, including the Range Rover Sport, Evoque, LR4, and many more.

British multinational automakers hold the Land Rover brand, specializing in luxury four-wheel-drive cars. For obvious reasons, Land Rover encourages its clientele to "Go Beyond." Rapid Auto Shipping clients know they can only afford to take chances when car shipping a Land Rover.
Car cleaning:
Dents, dings, and scratches are often concealed by dirt and dust. Make sure your car is spotless before calling a car shipping firm to get it.
If the vehicle is clean when it gets to its destination, any damage sustained during shipment will be easier to see.
Wash the car's interior:
Your car may experience some little shaking while being transported. Things like scented candles and extra coins fall into this category. Please remove any loose items lying about in your vehicle by thoroughly cleaning them.
It would help to unplug all of your equipment and its charging wires.
Turn off the gas:
Since it is being shipped rather than driven, filling the gas tank before loading is unnecessary.
In addition, a full petrol tank adds extra weight to your vehicle. The shipment's safety may be jeopardized if excess weight is included.
When prepping your car for shipment, leave as trim petrol as possible in the tank.
Make sure there are no cracks or leaks:
Inspect the undercarriage for leaks before having your automobile or truck put onto the car. The auto transport firm may reject your order if your vehicle has a severe leak.
Be careful to get any leaks fixed before moving day.
After all, you wouldn't want to park under a car leaking oil or transmission fluid.
Take off any specialized add-ons:
Car spoilers and other aftermarket add-ons are prone to breaking during auto transport owing to their unusual dimensions, so take them off before loading the vehicle into the truck.
Close the car's doors and lock them:
Accessing your car once it has been put into the auto transport truck is unnecessary.
Secure any valuables before beginning transit to avoid loss or theft.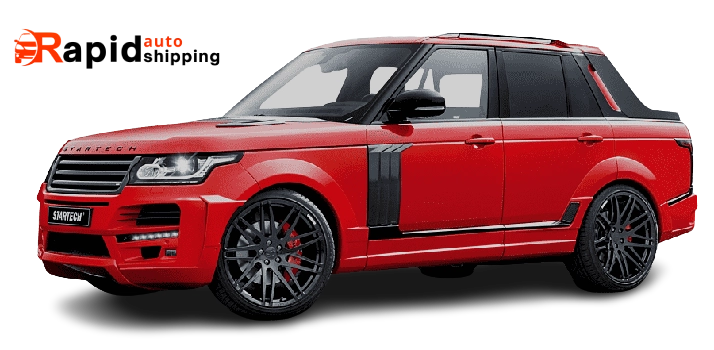 The most cost-effective prices for transporting and retrieving your car may be found with Isuzu car transport services. Because of their scale and volume, car shipping firms that utilize transporters may provide affordable rates.
If you choose a car transport service, they will find the best car shipping firms and handle all the transfer details for you. Transporter will charge a fee to assist you in finding the best service.
Through National Dispatch Boards, Rapid Auto Shipping can connect its clients with various Land Rover auto transport companies. Once you've posted your vehicle, it will be seen by every car shipping business in the nation.
This method is not accessible to the general public without the assistance of a broker.
It is crucial to book in advance since the transporter often makes a lower initial offer to carriers actively seeking work. Agents will gradually increase the request based on your timeline and criteria.
The longer time you have before returning the automobile, the better the rate you may negotiate.
Open Car Transport Service For Land Rover:
Open auto transport, often known as open Land Rover car shipping, is the cheapest option. Open auto shipments are similar to the trailers you may have seen on the road carrying many cars; they are used by car lots to auto transport new autos.
The cheap cost is the most notable benefit of open Land Rover auto transport. The carrier may carry your automobile over a long distance for less money if it shares the truck with other cars.
If you choose open car shipment, your automobile will be vulnerable to the elements. Consider other options if you care about keeping your vehicle clean and would rather not be exposed to filth and rubbish.
Enclosed Car Transport Service For Land Rover:
Enclosed Land Rover car shipping will protect your car from the elements and road debris. You still have to share space since most enclosed trailers can only house around seven vehicles.
Costing an extra $400 or more, this service will provide you peace of mind that your car will arrive at its destination in one piece. Most likely, covered containers will be used to carry exotic, premium, and collector autos.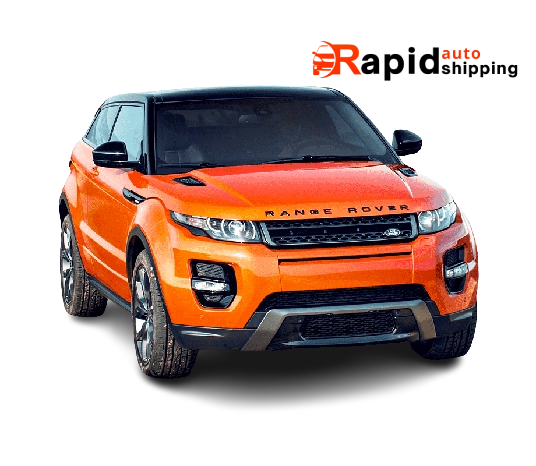 It's tempting to sell your old automobile and acquire a new one when you relocate to a new city or state for employment or housing. Selling your old car is a good idea if it's a clunker or has seen significant depreciation.
However, selling is not an option if your automobile is old or classic or is one of your most precious things. You may drive it to the new city or engage a reputable Land Rover auto transport company, such as Rapid Auto Shipping, to move it for you.
There are better choices than taking a vehicle to get there. First, you'll need to clear your schedule to drive your car the whole distance, or you'll need to recruit a friend or family member to do it. Either way, you'll rack up miles, spend cash on petrol, and compensate the driver.
Driving there is the best option if you can reach your location in one day.
Insurance is provided by almost every auto transport company. You photograph your vehicle before loading it and then check its condition after delivery. Damage to the car while car shipping is covered by insurance.
The time it takes to drive your automobile to its new location is proportional to the distance you must go. However, an automobile shipment's collection and delivery stages typically span three to seven business days.
Your move coordinator will provide you with a car quotation that includes delivery and loading times. US Van Lines will pick up and drop off your car on the exact dates we promise.
Car shipping rates can vary widely depending on several factors, but in the US, auto transport companies typically charge $2.92 per mile for trips under 200 miles, $0.93 for trips between 200 and 500 miles, and $0.78 for trips over 1,000 miles.
Each shipment is assigned a booking number to monitor its location and status remotely. In addition, a car shipping expert is available to answer any concerns about the delivery process through online chat, accessible via the tracking link. Online monitoring is available around the clock and is always current.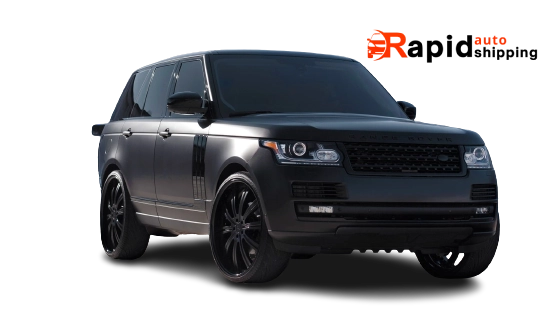 You may obtain a price for transporting your automobile using the online estimate calculator above or by calling one of our auto transport pricing consultants at +1 (833) 233-4447. The origin and destination addresses, car make and model, and pickup date are all necessary to provide an accurate price.