Shipping a food truck typically involves the following steps. First, you will speak with a shipping specialist who will gather all the relevant information about your food truck or trailer.
Every mode of transportation is unique, and each individual has specific circumstances and needs.
Determining the appropriate type of trailer for transportation purposes. Three types of trailers can be used: a Hotshot Trailer, a Step Deck Trailer with Ramps, and in some cases, for larger vehicles, an RGN trailer.
Please determine the most convenient time and date for the driver to pick up the vehicle.
Please exchange contact details with the driver to establish a line of communication for coordinating the pick-up.
The driver will inspect the vehicle's exterior, noting any scratches or dents. They will then provide a copy of the inspection report to the point of origin.
The driver will provide an estimated arrival time (ETA) for the delivery and maintain communication throughout the journey.
The driver will deliver the food truck and then perform an inspection to ensure that it has arrived in the same condition as when it was loaded.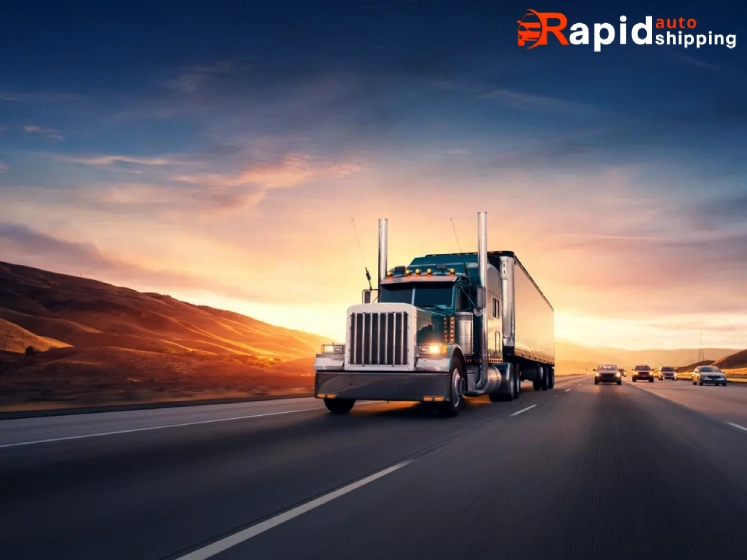 Regarding shipping food trucks, there are primarily two main methods: ground transportation and overseas shipping.
Ground Transportation:
Ground transportation involves shipping the food truck within the same country or continent using lorries or trailers. This method is commonly used for domestic food truck shipping.
Flatbed Trucks:
Flatbed trucks are commonly used to transport food trucks over land. The food truck is loaded onto a flatbed trailer, appropriately secured, and transported to the desired location. Flatbed trucks are versatile and can accommodate various sizes of food trucks.
Enclosed Trailers:
Another option is to use enclosed trailers to transport food trucks. These trailers protect from weather conditions and can be a suitable choice for longer distances.
Towing:
The food truck may sometimes be towed behind a specialized vehicle. This method is often used for smaller food trucks or when the owner prefers to have their vehicle transport the food truck.
Overseas Shipping:
If you need international food shipping or across continents, overseas shipping methods come into play. Several options are available depending on the distance and logistical requirements.
Container Shipping:
Food trucks can be loaded into shipping containers for transportation by sea. The food truck is securely placed inside a container and loaded onto a cargo ship. Container shipping is suitable for long distances and international shipments.
Ro-Ro Shipping:
Roll-on/roll-off (Ro-Ro) shipping involves driving the food truck onto a specialized vessel at the departure port and off at the destination port. This method is commonly used for shipping vehicles and can be an option for food trucks.
Air Freight:
If time is critical, food trucks can be shipped by air freight. This method is faster but generally more expensive compared to sea freight. Air freight is often chosen for urgent shipments or when transporting food trucks to remote locations.
.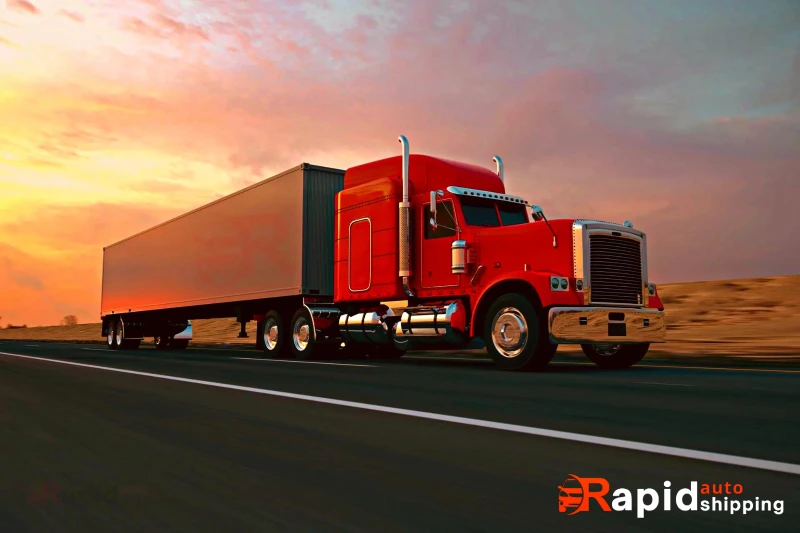 If you need to transport a beverage, snack, or any other type of food truck in the USA, Rapid Auto Shipping is the company you can rely on. Please feel free to reach out to us if you need assistance with moving any of the following types of food trucks:
Taco Trucks
Ice Cream Trucks
Hot Dog Stands
Concession Trailers
Shaved Ice Trailers
Mobile Kitchens
Catering Truck
Beverage Truck
Waffle Truck
Consider relocating your food truck for several reasons, such as changes in trends, seasons, and new opportunities. Are you interested in locating your hot dog stand near the national little league playoffs? It may be wedding season, and your catering services are required in a different state.
As the snowy days approach, business for your beverage truck is dwindling, prompting you to head south. No matter the reason for your Snack truck relocation, we are here to assist you.
Ensuring the security of your food truck is of utmost importance. Therefore, it is crucial to choose a reliable food shipping companies that can guarantee the safety of your vehicle throughout the entire delivery process. At Rapid Auto Shipping, we prioritize the safety of all the equipment we transport.
We possess all the requirements, licenses, and permits for transporting all types of loads. We are licensed, insured, and bonded to ship heavy equipment across the United States, Mexico, and Canada. Regardless of their value, we ensure that all machines are insured to guarantee their safety in an emergency.
In addition, we provide that we obtain all the necessary permits for transporting trucks across states and counties. We also handle the required paperwork and employ specialized drivers experienced in shipping trucks.
We understand the importance of having suitable vehicles that can safely accommodate and transport vehicles of all sizes. That's why we offer a variety of trailers, such as adjustable flatbeds, drop decks, removable goosenecks, and step decks. These options ensure that your truck will find the perfect match for shipping.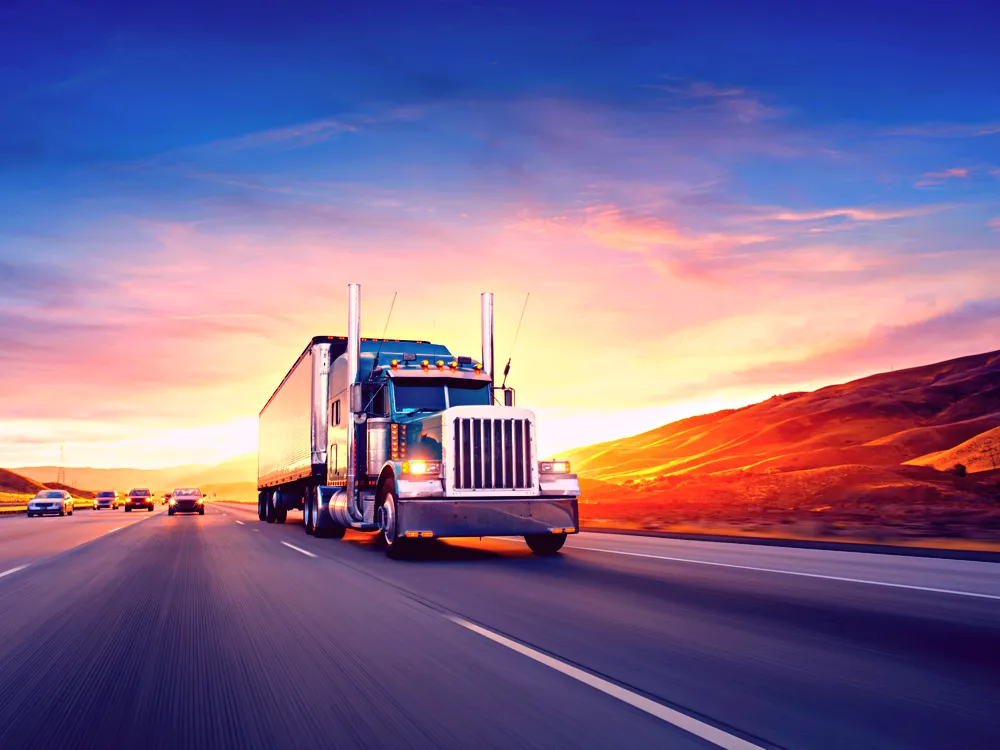 Rapid Auto Shipping is the official transportation company for all your food truck needs regardless of your size, shape, weight, distance, or cost. We provide transportation services for various food trucks, including those serving drinks, snacks, cuisine from mobile kitchens, waffles, and catering.
We offer transportation services for food trucks that are dependable, reliable, and highly trustworthy, all at competitive prices. If you need to transport a food truck, call us at +1 (833) 233-4447 and experience outstanding transportation services.
The price for transporting a Food Truck is typically determined by its dimensions, weight, and the distance it needs to travel. This information is necessary to provide an accurate cost estimate for shipping your food truck. You may evaluate your prices against the national average to estimate the cost of transporting a food truck to another state.
Typically, food truck shipping costs approximately $4 per mile for distances up to 100 miles. The price rate will decrease to roughly $1.35 per mile when your travels cover less than 1,000 miles.