When shipping a car from Nashville to Orlando auto transport, you may choose from various options depending on your preferences, price, and degree of convenience. The following are the primary kinds of Nashville to Orlando auto transport routes:
Open Auto Transport:
The most common and affordable type of auto transport service is referred to as the standard option. Your vehicle will be securely loaded onto an open-air trailer alongside several other cars and transported to Orlando.
Although this option offers potential cost savings, it does come with the drawback of exposing your vehicle to the elements during transit.
Enclosed Auto Transport:
If you own a luxury, classic, or high-value vehicle, enclosed carrier transport is preferable. Your car will be securely stored within a covered trailer, protecting it from adverse weather conditions, road debris, and potential harm. This option's cost is higher than open carrier transport, but it provides increased security for valuable vehicles.
Door to Door Service:
The auto transport company offers a convenient door to door service, ensuring that your vehicle is picked up from your specified location in Nashville and safely delivered to your desired destination in Orlando.
This option is convenient because you don't need to worry about dropping off or picking up your vehicle from a terminal.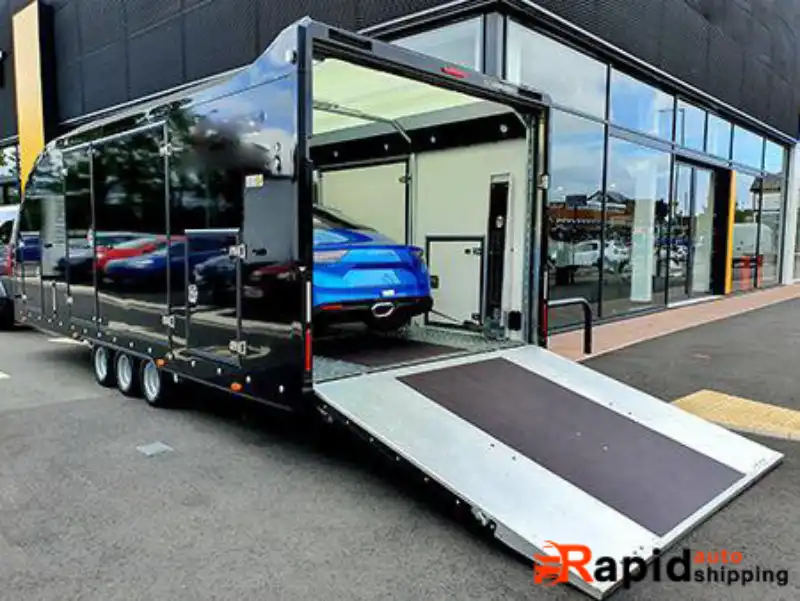 Terminal to Terminal Service
This option requires the vehicle to be dropped off at a specific terminal in Nashville and picked up from a terminal in Orlando. The cost of terminal-to-terminal service is generally lower, but it may necessitate extra coordination and effort from your end.
Expedited shipping
Expedited shipping is a viable option for those seeking urgent vehicle transportation. The service offers a faster delivery time, but a higher price accompanies it.
When transporting vintage or classic cars, it is advisable to opt for a specialized auto transport service that specifically caters to the needs of these types of vehicles. These companies frequently possess expertise in managing high-value and fragile automobiles.
Snowbird Transport
Certain Rapid Auto Shipping provides snowbird transport services for individuals who travel between Nashville and Orlando seasonally. These specialized services cater to the needs of snowbirds and facilitate their migration.
The transportation cost from Nashville to Orlando auto transport can be significant. However, various strategies can help reduce these expenses. Several potential approaches could be implemented to minimize Rapid Auto Shipping expenses.
Plan in Advance:
Making a reservation for auto transport services ahead of time can be advantageous as it increases the likelihood of obtaining more favorable pricing. The cost of bookings tends to be higher during peak seasons, mainly when made at the last minute.
Choose Open Carrier Transport:
Open carrier transport's cost-effectiveness is typically higher than enclosed carrier transport. Open carriers are a commonly used and generally safe option for transporting vehicles, despite the exposure to various weather conditions.
Flexible Pickup and Delivery Dates:
Flexibility in pickup and delivery dates enables auto transport companies to plan their routes strategically, resulting in potential cost savings.
Multiple Vehicle Shipping:
To maximize cost savings, inquire about discounts for shipping multiple vehicles together when you have more than one vehicle to transport. Auto transport companies can provide customers with cost savings by offering reduced rates for shipping various cars simultaneously.
Avoid Peak Seasons:
The cost of auto transport tends to increase during peak seasons or holidays. To secure more favorable rates, consider scheduling your transportation during off-peak periods.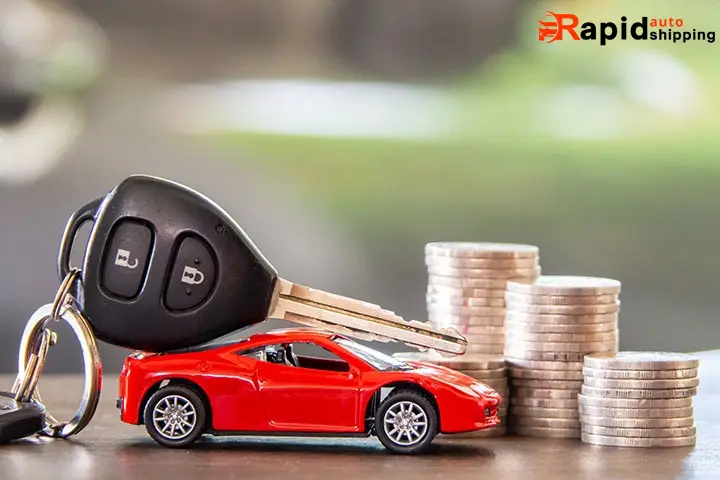 Properly preparing your car for Nashville to Orlando auto transport is crucial to facilitate a seamless and secure transportation experience. The following steps outline the process of preparing your vehicle for auto transport:
Clean Your Vehicle:
It is recommended to perform a comprehensive cleaning of both the interior and exterior of your vehicle before transportation. Conducting a thorough car inspection for any pre-existing damage will streamline the inspection process and enhance its efficiency.
Document Existing Damage:
It is recommended to capture comprehensive photographs of your vehicle from various angles, paying close attention to any pre-existing damage or scratches.
The pictures will be valuable evidence of any disagreements concerning the vehicle's state following transportation.
Remove Personal Belongings:
It is advised to remove all personal belongings from your car. Rapid auto shipping prohibits including separate items within the vehicle during transportation. This policy is implemented for security and insurance reasons.
Check Fluid Levels:
It is essential to regularly check and maintain the fluid levels in your car to ensure optimal performance. This includes monitoring the oil, coolant, brake fluid, and transmission fluid levels.
Check the Battery:
Ensuring the car's battery is ultimately charged and properly connected is essential.
Check for Leaks:
It is essential to thoroughly examine your vehicle for any signs of fluid leaks and take appropriate action to resolve them before transportation.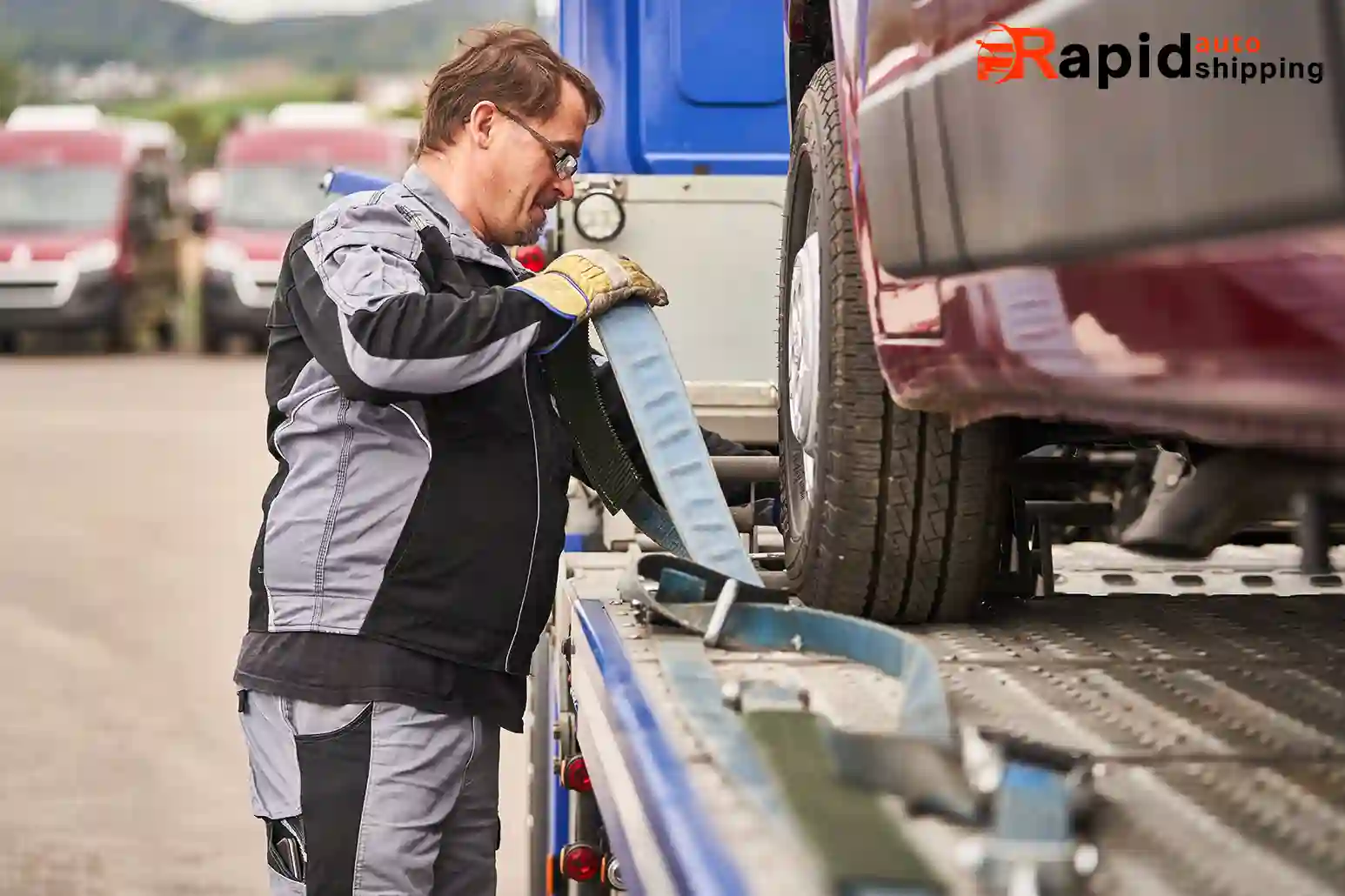 Based on standard practices, open carrier transport is generally considered the most cost-effective shipping method for transporting automobiles from Nashville to Orlandoaauto.
Open carrier transport is widely considered to be the most prevalent and economically efficient method for transporting vehicles across extensive distances.
The chosen method involves loading the car onto an open-air trailer alongside multiple other vehicles for transportation to Orlando.
Open carrier transport is a commonly employed method in the auto transport industry due to its ability to transport multiple vehicles simultaneously, reducing the cost per vehicle.
The lower cost of transporting various cars on a single trip is primarily attributed to its efficiency, making it a more economical option than enclosed carrier transport and other alternatives.
Open carrier transport offers cost savings, but it is crucial to consider that vehicles are exposed to the elements during transit.
Although most cars transported in this manner reach their destination without incident, there is a slight possibility that your car may encounter road debris, adverse weather conditions, or other external factors.
When considering the priority of saving on shipping costs and evaluating the level of protection required for your vehicle, open carrier transport is the most suitable option.
In cases where the car is a luxury, classic, or high-value model and the owner is open to paying extra for enhanced security, enclosed carrier transport could be a more appropriate choice.
To make an informed decision, thoroughly comparing quotes from various auto transport companies is crucial. This will help you secure competitive pricing and reliable service.
To make a well-informed decision for your from Nashville to Orlando auto transport, it is essential to consider factors such as the reputation and insurance coverage of the auto transport companies.
Fill out the vehicle transport pricing form above or call +1 (833) 233-4447 for a fast and accurate shipment quotation for your car or other vehicle.
Before choosing "vehicle movers near me," get automobile shipment estimates. Our organization provides precise, efficient automobile transportation quotes.
We provide fast and accurate projections to satisfy customers. No matter where you're going, we'll help you drive efficiently.