Rapid Auto Shipping emerges as the optimal choice for a transportation company when considering the transportation of a vehicle from the Portland auto auction. Known for their exceptional efficiency and unwavering reliability, they provide impeccable vehicle transport services that ensure a seamless experience for their clients.
Our highly skilled team guarantees the safety of your vehicle by professionally managing every aspect of the process. Rapid Auto Shipping places utmost importance on ensuring customer satisfaction, from the moment of pickup at the auction to the timely delivery at the destination of your choice.
Our company offers competitive rates, transparent communication, and a seamless experience, establishing us as the preferred option for transporting your valuable vehicle. Rapid Auto Shipping is the trusted choice for individuals seeking a seamless and stress-free car shipping experience from Portland.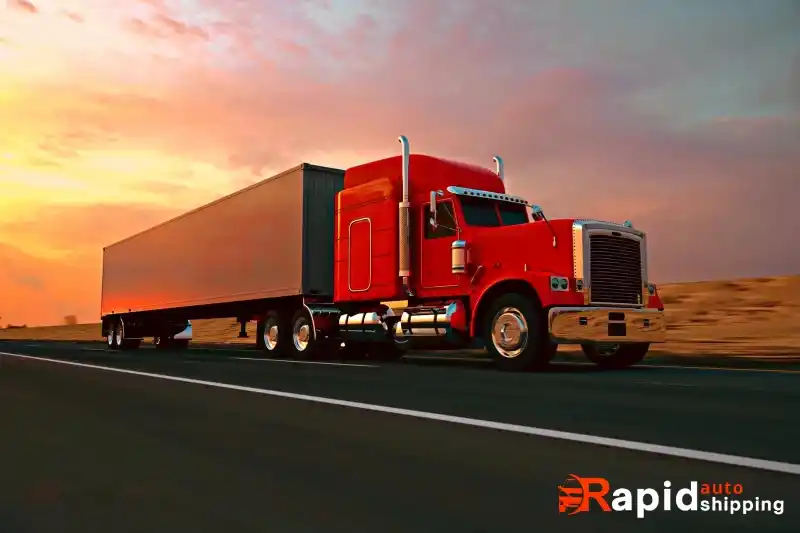 To simplify vehicle delivery from Portland Auto Auction, it is advisable to follow the following procedural guidelines:
Select a Transport Method: Please select either open or enclosed transport. Open transport is a cost-effective option. However, it does subject the vehicle to potential contact with different environmental elements. Enclosed transport provides enhanced protection but at a higher cost.
Research Transport Companies: Please search for reliable car shipping services in the Portland region. Please take the time to review customer feedback, verify the service provider's qualifications, and formally request price estimates.
Request a quotation: Please contact the selected transportation companies to request quotes. Please furnish specific information regarding the make, model, and condition of the vehicle, along with the precise location of the auction and your intended destination.
Book the Service: Once you select a company, you must finalize the booking by signing a contract. Please include the pickup and delivery dates, insurance information, and additional services such as door-to-door delivery.
Perform vehicle preparation: Remove all personal belongings from the vehicle, thoroughly document any pre-existing damage by taking photographs, and ensure that the car is in proper working condition if it is required to be driven onto the delivery vehicle.
Pickup and Transportation Services: The shipping company will collect your vehicle from the auction date. The item will be loaded onto the designated transport vehicle and adequately secured.
Tracking: Certain companies provide tracking services that enable you to conveniently monitor the progress of your vehicle throughout the transportation process.
Regarding the delivery: Upon arrival at the selected destination, the transportation company will unload the vehicle. Please thoroughly examine the item for any potential damage before signing the delivery receipt.
Payment: Please remit the transportation fee per your contract's terms. Please ensure that all necessary preparations have been made before the driver departs.
Title and Registration Documentation: Ensure all required title and registration paperwork for the vehicle is completed in your new location.
Multiple methods are available for transporting a car from car auctions Portland Oregon. The commonly available options comprise open car carriers, enclosed car carriers, and flatbed trucks. Open carriers are a cost-effective and suitable option for the transportation of most vehicles.
On the other hand, enclosed carriers provide additional protection against adverse weather conditions and potential damage. Flatbed trucks are highly versatile and well-suited for transporting non-running cars or unique vehicles.
Furthermore, customers can select either terminal-to-terminal or door-to-door delivery services based on their preference and convenience. Every transportation method has associated costs, benefits, and considerations.
Therefore, choosing the appropriate transportation type depends on factors such as budget, vehicle type, and desired level of protection during shipping.
The cost of transporting a vehicle from an auto auction Portland Oregon, can exhibit significant variability contingent upon various factors. Distance to the destination, kind of vehicle, shipping mode (open or enclosed), and shipping company rates affect shipping costs.
US car transportation costs $500–$1,500 on average. However, greater distances and specialist services may cost more. It is imperative to procure multiple quotations from reputable shipping companies to obtain an accurate estimate tailored to your specific circumstances and requirements.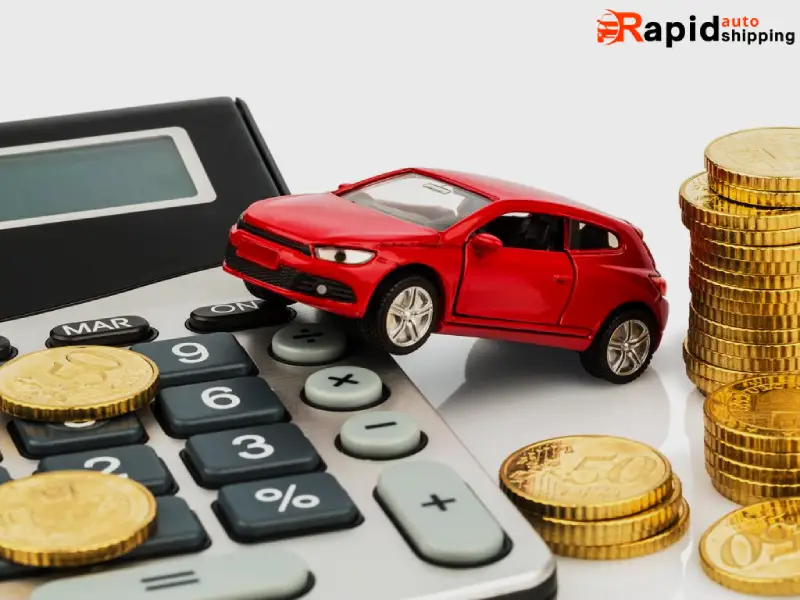 Rapid Auto Shipping provides a wide range of advantages in the transportation of vehicles from Portland auto auctions.
Efficiency: Rapid Auto Shipping is a company that specializes in providing efficient and dependable car transportation services. The individual comprehends the importance of promptly obtaining a vehicle through an auction, guaranteeing an expedited pickup and delivery procedure.
Experience: Rapid Auto Shipping leverages extensive industry experience to refine logistics and transportation practices, ensuring your vehicle's reliable and secure delivery.
Professionalism: Our team of highly skilled professionals handles all the necessary paperwork and permits required for interstate transport, effectively alleviating you from any administrative responsibilities.
Customization: Our company provides a range of transportation options, including open and enclosed carriers. This allows you to select the level of protection that best aligns with your vehicle's specific needs and your budget.
Tracking: Rapid Auto Shipping offers a real-time tracking feature for Portland Auto Auctions that allows customers to monitor their vehicle's transportation progress easily. This service ensures that customers remain informed throughout the process and have peace of mind.
Insurance: Our services typically include comprehensive insurance coverage, protecting your vehicle against unforeseen circumstances during transit.
Cost-effective: Our competitive pricing guarantees that you will receive excellent service while obtaining great value for your investment.