A standard trailer truck is usually used to ship smaller dump trucks transport, but a lowboy is needed to ship bigger ones. Both are flatbeds, which means they can usually only carry one piece of large equipment at a time.
They will also cost more and take longer to get to you. They will be more challenging to find than a regular auto transport company because they aren't in high demand.
Still, it's not like there's only one truck company. There are many of them nationwide, but not as many as open trucks.
After all, there aren't enough people who need flatbed transportation or extensive equipment shipping services, so prices must go up. Since they have few customers, they must be more careful about spending their money. This means that the customer will have to do more.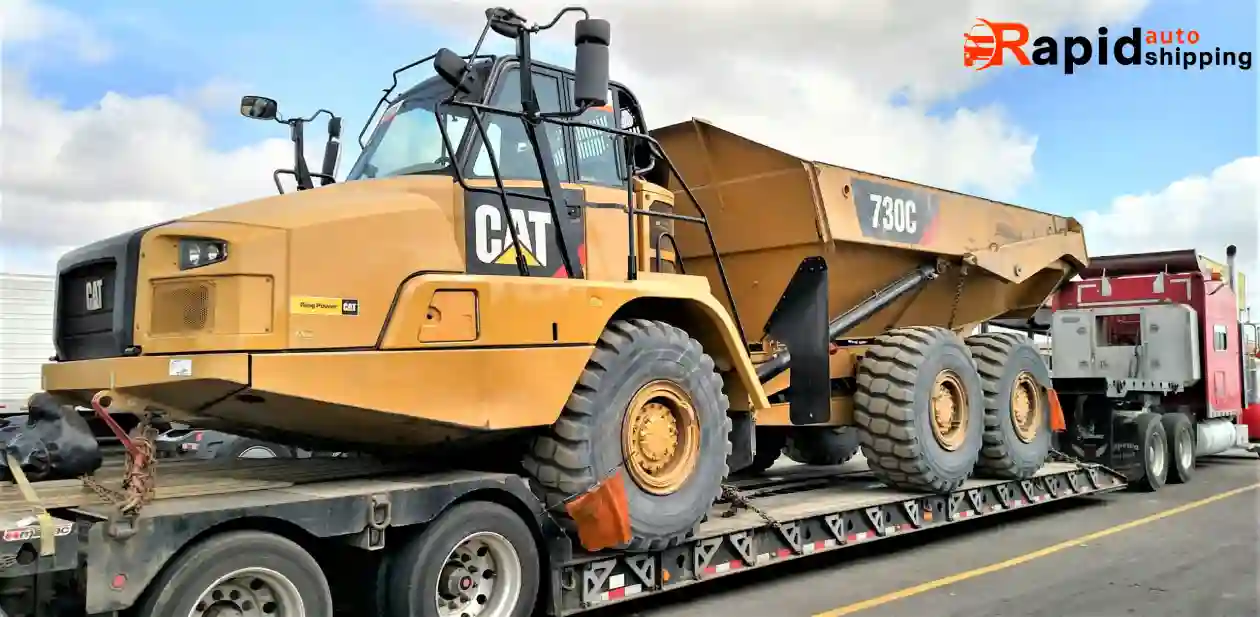 Prices will go up and down, with smaller dump truck transport costing less and bigger ones costing more. This doesn't come as much of a surprise when you think about how the fuel economy of a dump truck gets worse the more weight it has.
See, you need a trailer to ship a dump truck. And trailer haulers and lowboys already get lousy gas mileage; adding a dump truck to the back makes it even worse. So they have to raise your price to cover those costs.
We hope we aren't discouraging you from moving a dump truck. After all, they are all part of the same business. Every company that can ship a dump truck will give you the same basic information we are giving you right now.
Even though moving a dump truck is hard, it's not impossible. It's more expensive than anything else. But it's worth it because you can't just drive one a thousand miles.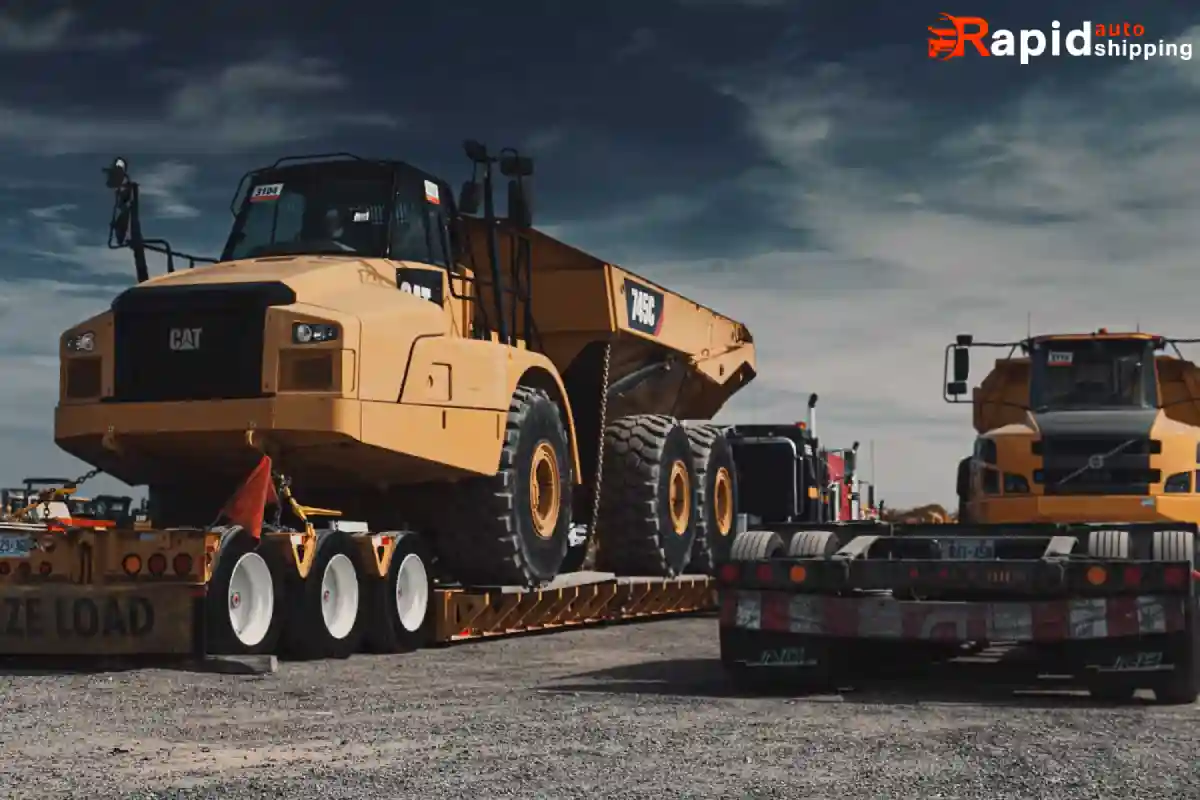 Roadside dump truck:
Roadside dump trucks A typical highway dump truck consists of a truck frame with a dump body attached to it. A horizontal hydraulic ram and lever set up between the frame rails and the back of the bed are hinged at the back of the truck, or a vertical hydraulic ram mounted under the front of the body and mounted under the front of the body is used to raise the bed.
The tailgate can be set up in the "High Lift Tailgate" configuration, where pneumatic rams hoist the gate open and above the dump body, or it can be set up to fold down on lower hinges and periodically swing up on top hinges.
Off-highway dump truck:
Dump trucks are used off-road. Off-highway dump trucks are large construction machinery with a minor in common with highway dump trucks.
Larger off-highway dump trucks are only used off-road for mining and heavy dirt-hauling tasks. The rigid frame and articulating frame are the two main types.
Neither the mining sector nor the companies that produce these vehicles often refer to their cars as "dump" trucks. The title "haul truck" or "rock truck" is more appropriate for this strictly off-road vehicle in the United States.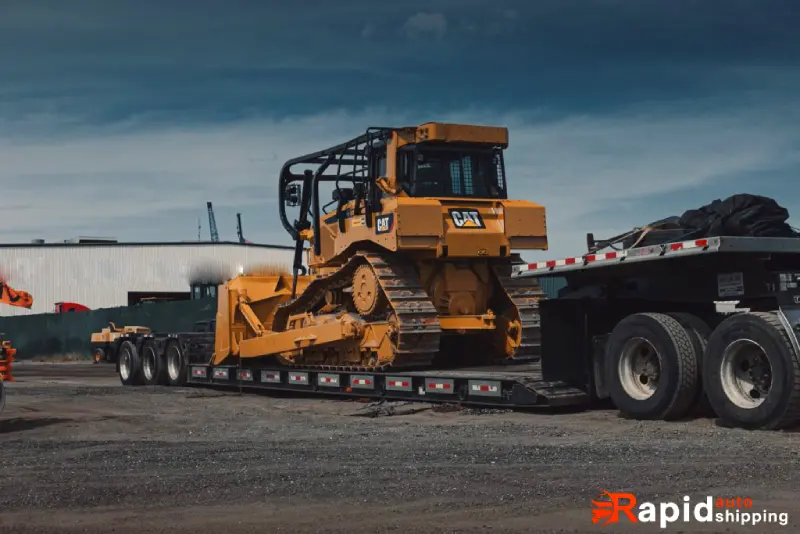 Haul Truck:
Most of the time, quarries and mines use haul trucks. Their maximum payload capacity is 450 tonnes. However, some haul trucks have diesel engines paired with mechanical powertrains.
Haul trucks typically have diesel-electric powertrains. Standard features of haul trucks include rigid frames and traditional steering.
Roll-Off Dump Trucks:
At a job site, a roll-off dump truck unloads empty dumpsters before returning to pick them up when they're full. It lacks a body but does have a hoist and subframe. The dump container is loaded onto the vehicle using a winch and cable. Roll-off dump trucks have versatile applications across various industries.
Side Dump Trucks:
The dump body of side dump trucks, sometimes called SDTs, is tilted to the side by hydraulic rams, dumping material on both sides of the vehicle.
This enables quick unloading and benefits from remaining upright until the dump is abruptly stopped. Side dump trucks are highly versatile and capable of transporting a wide range of materials.
The average cost of shipping a dump truck for a distance of 1,135 miles is $1,355 with open transport and $1,866 with enclosed transport. The prices provided are derived from quotes obtained by our team from reputable car shipping brokers.
The cost of shipping a truck depends on several factors. More substantial vehicles incur higher shipping costs, meaning that shipping a truck already comes with a higher price tag than shipping a car. In addition, several other factors can impact the cost:
Distance:
Overall, longer distances incur higher costs, but the cost per mile is lower than shorter distances.
Transport type:
Transport that is open costs less than transport that is closed.
Types of delivery:
Using terminal to terminal shipping instead of door to door shipping can help you save money. However, it is essential to note that not all companies provide this option.
Season:
During the summer and in January, there is a higher demand for moving cars, which can increase prices during these periods.
Availability of carriers:
The balance between supply and demand determines prices. Therefore, you may have to pay a higher price when there is a shortage of carriers or when the order is exceptionally high.
Condition of the car:
Inoperable vehicles require additional load time, resulting in a slightly higher shipping cost.
Preference for pickup:
If you choose to have your car picked up within a few days of booking, you will incur additional charges.
Free dump truck shipment quotes are available from Tractor Transport. Our experts provide you with a transfer quotation after you furnish them with specifics about your dump truck. Dump truck transportation services are readily available from Tractor Transport.
Our shipping costs are all-inclusive and free of additional costs. We provide expedited services for a cost to those that require dump truck transport services immediately. The staff of experts at Tractor Transport is skilled in handling all different kinds of dump trucks. Driving a dump truck cross country is preferable to using our transport services.
You'll cut back on worry, time, and money. You also prevent damage to your dump truck. We are aware that your dump truck will be used for business purposes. Thus we make every effort to deliver it as quickly as we can.
A dump truck's construction material is dictated by the kind of commodities it will transport. Aluminum is utilized to increase durability if they are abrasive.