The distance between New Jersey And Florida is 1120 miles, which is not much when shipping a car, but it could be a headache when driving a car on this route. The route is long to travel, but as Auto transporters like Rapid Auto Shipping, we have the proper trailers and expertise on both Open car transport and Enclosed auto transport to ship your car quickly and safely.
Let us know the key advantages of using auto transport services by Rapid Auto Shipping:
Safe:
We understand that some people may like to travel in their car from north to south, but it is not advisable, especially in winter. The roads could be slippery or heavy traffic, or some road reconstruction could create a mess. But as a Car shipping company, we have proper experience and know how to overcome these conditions and Ship your car to Florida the safest way possible.
Easy:
Shipping your car to Florida could be hectic, but don't worry Rapid Auto Shipping is here to provide you with the best service at the best price, and by service we mean that With the help of our online instant quote calculator, you can get the quote to ship your car quickly and after that, you can contact our expert and reserve a date according to your convenience and one more thing that the calculator.
Convenient:
You can book auto transport service from any part of New Jersey, which means you can send your car in Open car transport or Enclosed auto transport and get a medium of transportation for yourself. We also provide door to door service for your convenience. We will pick up your car from your house door in NJ and deliver it to your gate in Florida.
Affordable:
Driving your car on the route of 1120 miles could incur a lot of costs such as fuel, accommodation, toll fees, or extra costs, which could sum up to a larger expense, but you can ship your car in less than that as you only have to pay for transportation charges and it has been studied that the cost to ship is 20 to 30 % less than to drive it yourself.
Stress-free:
If you ship your car through an auto transport service and take a flight or even a bus to travel, it would be much easier and stress-free as you can travel faster and safer and retain the energy to explore the new city.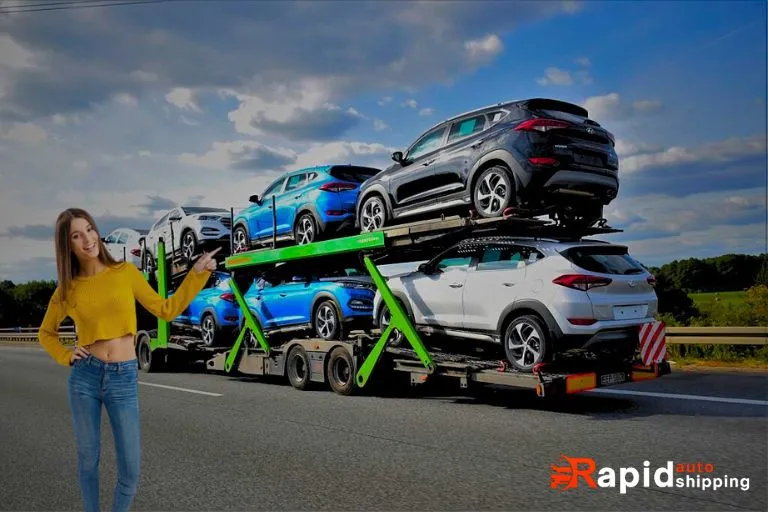 Many factors affect the cost of shipping a car, like the fuel price, Distance, type of car, and type of trailer. Every set of requirements have a different set of cost, so it makes it difficult to provide the exact cost of shipping your car from New Jersey to Florida That is why Rapid Auto Shipping recommends using an Online instant quote calculator to get the best estimate according to your requirements. For more clarification on the cost of Rapid Auto Shipping, see the following table, which depends on the distance between the major cities of both states :
| | | | |
| --- | --- | --- | --- |
| From New Jersey to Florida | Estimate Open Transport Cost | Distance(Miles ) | Estimated Time In Transit |
| Newark, NJ to Jacksonville, FL | $780 to $970 | 922 | 4 to 6 days |
| Trenton, NJ to Tallahassee, FL | $820 to $1010 | 1035 | 4 to 6 days |
| Toms River, NJ to Tallahassee, FL | $825 to $1025 | 1055 | 4 to 6 days |
| Elizabeth, NJ to Orlando, FL | $830 to $1032 | 1058 | 4 to 6 days |
| Paterson, NJ to Tampa, FL | $845 to $1090 | 1133 | 4 to 6 days |
| Woodbridge, NJ to Port St. Lucie, FL | $850 to $1105 | 1146 | 4 to 6 days |
| Hamilton Township, NJ to Cape Coral, FL | $860 to $1115 | 1197 | 4 to 6 days |
| Lakewood, NJ to Fort Lauderdale, FL | $910 to $1190 | 1231 | 5 to 7 days |
| Edison, NJ to Hialeah, FL | $950 to $1220 | 1245 | 5 to 7 days |
| Jersey City, NJ to Miami, FL | $980 to $1240 | 1279 | 5 to 7 days |
Note: Prices are based on recent shipping and current market scenarios. For a Customised and Accurate Auto Transportation quote, please call our toll-free number: +1 (833) 233-4447.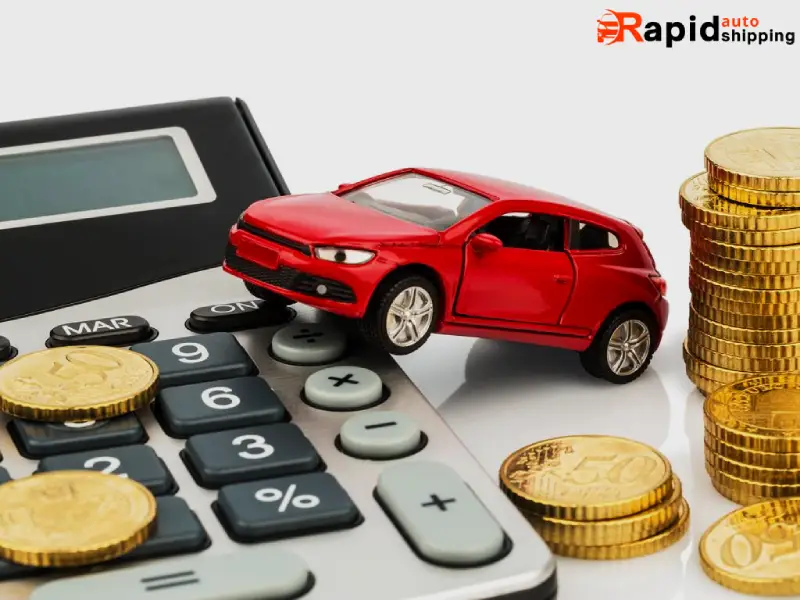 The time to ship your car from New Jersey to Florida depends on many factors, so it is not fixed to state an exact time for car shipping, making it important to know these factors to understand timing better.
The main factors determining the timing are Distance, Time of Year, Type of Trailer, Service type, Location, Working Hours, and Uncertain issues. Let us discuss these in brief.
Distance:
The main factor in the cost is the distance. Understandably, the more distance, the more time it takes to ship a car. Rapid Auto Shipping always takes short routes if any is available to deliver as soon as possible.
Time of Year:
Seasons play an important role in time as weather affects the availability of resources and affects the routes; for example, In the winter season, due to heavy snow, many routes are busy or blocked, and there is less availability of special carriers too and in summer season due to high demand there is generally road jam or less availability of carriers.
Type of Trailer:
Two carriers are commonly used for Car shipping to Florida: Open car transport and Enclosed auto transport. Both trailers have their own set of features. If you opt for an Open carrier, you have to wait for some time due to its high demand, and if you opt for an Enclosed carrier, it will take longer to prepare as per your requirements.
Service type:
There are many types of services provided by Rapid Auto Shipping to ship your car If you are urgent, opt for Expedited services, the fastest car shipping service, and if you have plenty of time, you could opt for any service.
It is advised to take open car transport or Door to Door service rather than Terminal to Terminal car shipping as nowadays terminals are less available and there is lesser availability of carrier in them and due to longer waiting period the cost sum up to same to Door to Door car shipping.
Location:
The major factor that makes it difficult to ship and increases the time is the urban and rural location. If you are shipping your car to an Urban city, an Auto transport service provider like us will have less or no difficulty shipping your car, saving a lot of time the main matter of concern is Rural areas as these areas have fewer or no road connections and are mostly isolated we face some problems to ship your car making it difficult and increasing the time to ship your car also.
Working Hours:
As the trailers are driven by human drivers there are some foundations or rules that we follow to keep drivers in good condition there are some government policies and proper rules that we follow to ensure the safety of other drivers on the road and our drivers also making it late but safe car shipping to Florida.
Uncertain Issues:
Sometimes there are some issues that are uncertain like Road jams, Construction work, Any sudden failure in trailers, or any problems with a loaded car resulting in increasing the time to ship a car. But don't worry our experts at Rapid Auto Shipping will contact you and update you about the shipping process.