The total mileage is the primary variable determining how much it will cost to send a car across the country. The auto transport prices to carry an average sedan on an open carrier will be substantially different from the auto transport prices to ship a big SUV in an enclosed carrier. Additional things to think about are:
Size: A heavy minivan may cost nearly twice as much to ship as a small, lightweight car.
Location: There will be a cost if you want a door-delivery service in a remote area. Alternatively, you can expect savings if you can deliver the automobile to a primary transit hub and pick it up from another corner.
Season: Shippers on a tighter budget can save more money in the winter because shipping services are less needed. Just be aware that delays in deliveries may occur due to the weather.
Timeline: Shipping an automobile across the country can take a transport business several weeks. If you need something immediately, expedited services are frequently offered—but at auto transport prices.
One of the main pricing determinants is the vehicle size you're transporting for two reasons. First, bigger cars require more room on a transporter, leaving less room for other vehicles. Second, heavier, more giant trucks reduce the carrier's overall capacity.
Commercial car carriers may transport up to nine vehicles at once and up to 80,000 pounds of freight, according to the U.S. Department of Transportation.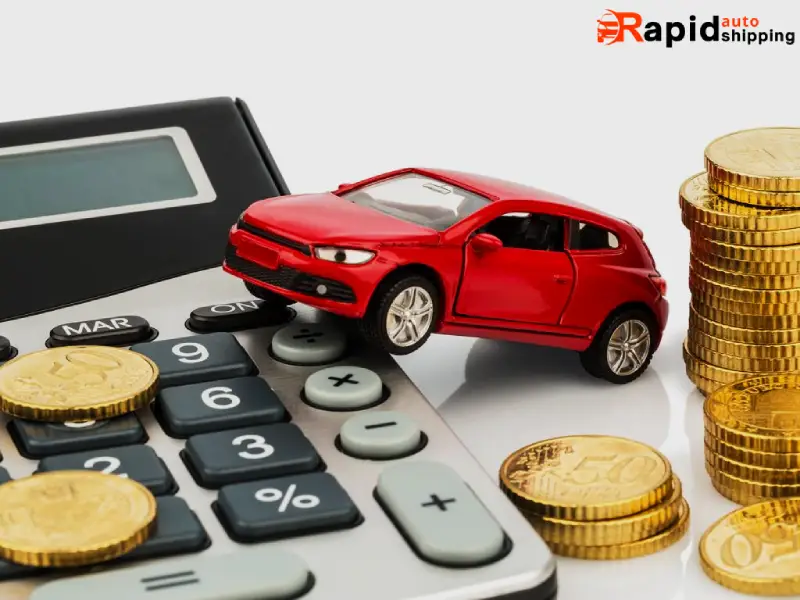 Even if using an auto transporter to send a car across the country is the most common choice, it is by no means the only alternative. Using a freight train, shipping container, ship, or airline is another vehicle shipping option.
Each shipping method has restrictions.
Cargo Train
Commercial carriers don't ship solitary cars, although it's cheaper. Transportation companies may have limited space. The terminals also restrict your car's movement.
Passenger Train
Amtrak is the only freight train company that ships standard-sized vehicles from Virginia to Florida for around $300 for one trip. The catch? East Coast Amtrak Auto Trains exclusively. A one-way passenger ticket costs $89 to ride the railway with an automobile.
Port-to-Port Shipping
Port to port transportation can help you move the car across a considerable body of water. Montway estimates that shipping a vehicle to Hawaii costs $1,500 to $2,000. Hawaii-bound flights are more expensive than mainland flights.
Air cargo
You may consider flying your car internationally. Car flights cost significantly more. Air freight can cost more than a car.
The cost of transporting an automobile will vary depending on your chosen method, which is an essential consideration. Two common choices with various pricing factors are open automobile shipment and enclosed car transportation.
The most popular and least expensive method of car transportation is open car shipping. By loading vehicles onto an open trailer or a car carrier, they are subjected to the elements while traveling.
The typical auto transport prices for open car shipment within the same nation is around $1,200 depending on the distance.
Due to the ease of loading and unloading an open vehicle, the cost of shipping an enclosed vehicle is typically higher. However, you should generally choose an enclosed vehicle if you require unwavering protection for your car or wish to guard against weather-related or road-related damage. However, you should budget up to $2,100.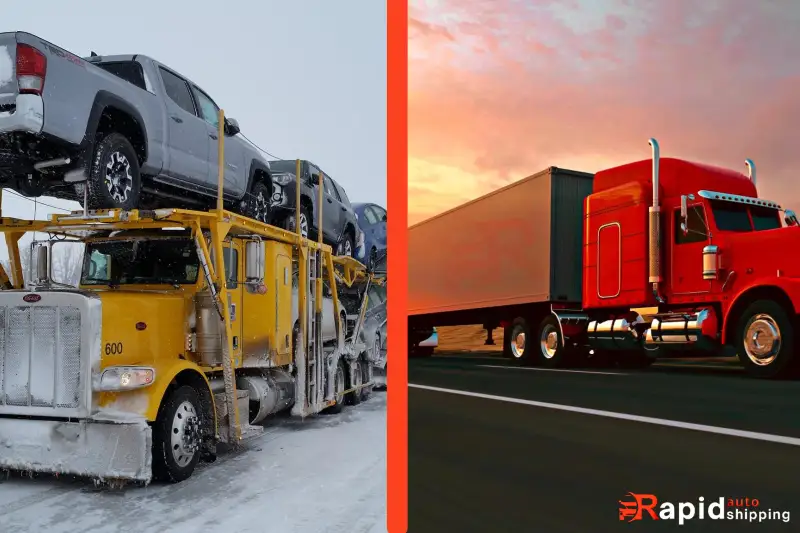 It's essential to take into account the various aspects affecting the cost of delivering your car to your destination when selecting a car shipping business.
Providers
Carrier auto transport prices are determined, not by car brokers. Car brokers must be cognizant of the market auto transport prices established by thousands of car carriers.
Size and Weight
The dimensions and weight of your vehicle will have a significant impact on pricing. Ensure you have the dimensions and weight of your vehicle on hand when comparing quotes to get the most accurate estimate.
Transport Type
Most people choose open automobile transport because it is the cheapest option. However, their vehicles are not protected from grime and debris. Enclosed shipping costs more, but protects your vehicle from the elements.
Fuel Type
Gasoline and diesel fuel auto transport prices significantly impact the cost of transporting your vehicle. When petroleum costs increase, so do the costs of transporting automobiles.
Fuel Price
Gasoline and diesel fuel prices significantly impact the cost of transporting your vehicle. When petroleum costs increase, so do the costs of transporting automobiles.
Period of Year
Your auto transport costs may vary depending on when you plan to transfer. Popular moving months, such as May through August, are also popular auto shipping months, resulting in a higher demand for these services during this timeframe. Plan appropriately.
A car shipping quote is a cost estimate given to you by the auto shipping firm before you make a purchase. The automobile shipping rate, which may differ from the amount you were quoted, is the sum you agree to pay to schedule your shipment.
The average shipping costs for our top-rated car shipping firms are shown in the table below, along with the best car shipping quotations each auto transport business gave our research team.
| | | |
| --- | --- | --- |
| Auto Transport Provider | Average Car Shipping Rate (Per Mile) | Best Quotes For |
| Rapid Auto Shipping | $0.97 | All shipping distances, open and enclosed shipping. |
| Montway Auto Transport | $1.01 | All shipping distances, open and enclosed shipping. |
| Sherpa Auto Transport | $1.10 | Enclosed Shipping. |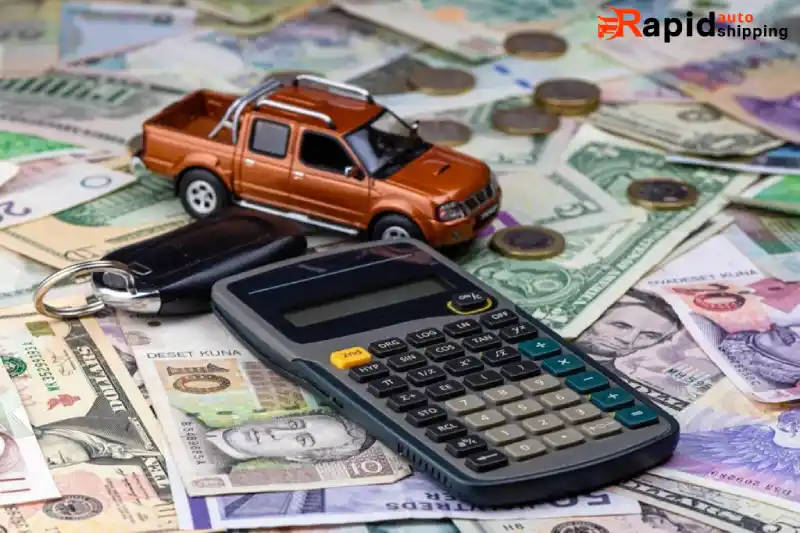 Have you ever attempted to locate your boarding gate on a busy airport's departure board? Sometimes it seems like the times on the board change faster than you can blink, making it challenging to know where to go.
Even while car shipping costs don't fluctuate as frequently, they frequently do so every day and cause the same uncertainty.
Two causes are as follows:
Bidding is involved when making reservations
Car shipment brokers put you in touch with companies that will compete for your business. The carrier that (typically) volunteered to complete the task for the lowest auto transport prices is then presented to you through brokers. You'll receive a better rate on certain days than others because car transportation is a supply-and-demand industry.
Numerous cost factors exist
The size of your car, the distance it travels, and even the season can affect your auto transport prices. These elements help carriers determine how much to charge.
How to Reduce Auto Shipping Prices
A few straightforward techniques will help you get the most outstanding auto transport prices on your auto shipping. Here are our top recommendations for securing affordable car shipping rates:
Reserve in advance:
You should allow auto transport companies plenty of time to submit bids for your particular assignment. You have the best chance of finding a discounted rate if you book far in advance.
Open-air transportation
For the majority of clients, open vehicle transport is the default shipping choice. An open carrier will often result in lower car shipping costs unless you're transporting a high-value vehicle and require the added protection that comes with the enclosed auto shipment.
Transport from and to a terminal:
Shipments to and from a central place are less expensive than those delivered door to door. The most straightforward approach to saving auto transport prices is to have your car picked up and delivered to a shipping facility.