Rapid Auto Shipping simplifies the process of Fresno to Honolulu auto transport by breaking it down into just four easy steps:
Request a quote:
Obtain a complimentary and immediate price quote, and book your order. To get started, you can complete the quote form, email us at [email protected], or call us at +1 (833) 233-4447.
Prepare Your Vehicle:
To ensure safe transport to Honolulu, your vehicle must have no more than a quarter (1/4) of petrol. Click here now for additional tips on preparing your vehicle.
We will coordinate the pick-up of your vehicle:
Your car will be picked up and transported to its destination. The majority of vehicles are transported using an open carrier.
Enclosed carrier transport is typically used to ship exotic cars or high-end vehicles like Bentley, Ferrari, and Lamborghini. Feel free to contact us anytime during transportation to receive an update on the tracking status.
We provide vehicle delivery services:
Once the car arrives at the designated port in Honolulu and completes the customs and inspection process, you must arrange to collect it. Our door to door vehicle transport service ensures the safe delivery of your car to its destination.
Please get in touch with our customer service department if you have any questions regarding Fresno to Honolulu auto transport. For a free and instant quote, please get in touch with us at +1 (833) 233-4447.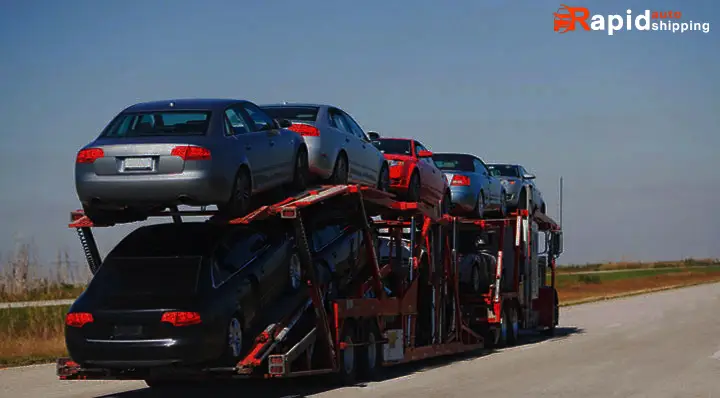 When considering Fresno to Honolulu auto transport services, there are several options based on your preferences and budget. Here are the primary types of services you may want to consider:
Open Carrier Transport:
This option is the most commonly chosen and cost-effective transportation method. A trailer with an open top will load your automobile and other vehicles. Although it is more exposed to the elements, it is a safe and reliable option for most cars.
Enclosed Carrier Transport:
You may opt for enclosed carrier transport if you own a luxury, Classic Car, or exotic car. We will transport your vehicle in a fully enclosed trailer, protecting it from any potential damage caused by the elements or road debris. Although this option comes at a higher cost, it provides enhanced security and protection for valuable vehicles.
Door to Door Transport:
This service allows the auto transport company to conveniently pick up your vehicle from any location you specify in Fresno and deliver it directly to your desired address in Honolulu. It offers convenience and eliminates the need to personally drop off or pick up the vehicle from a terminal.
Terminal to Terminal Transport:
To save money, you can opt for terminal to terminal transport. To initiate the process, you must bring your vehicle to the specified terminal in Fresno.
From there, it will be securely transported to the designated terminal in Honolulu. You will need to make arrangements for transportation to and from the terminals.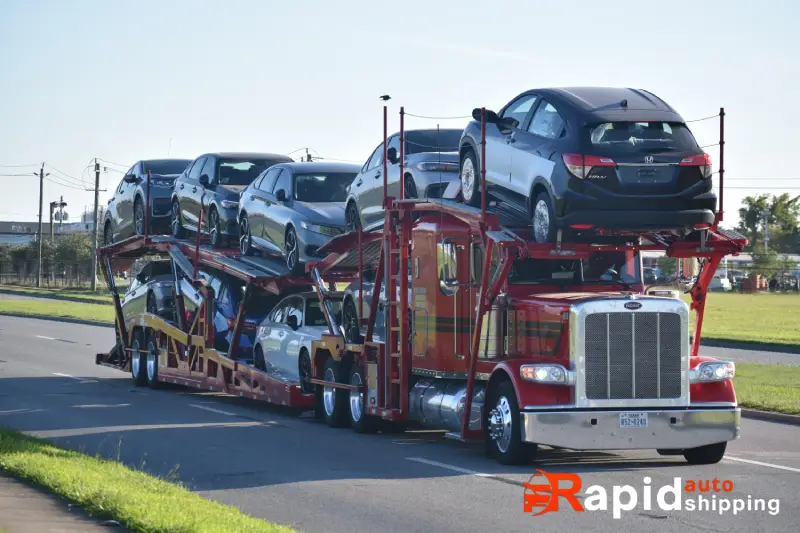 Expedited Shipping:
If you require prompt transportation for your vehicle, you can choose expedited shipping. This service prioritizes transporting your car and usually has a quicker delivery time, but it does come with an extra cost.
Fresno to Honolulu auto transport costs can vary depending on various factors. These factors include the type of service you select, the size and weight of your vehicle, the distance between the two locations, the time of year, and the current market conditions. Here are some approximate cost ranges:
Open Carrier Transport: The cost of open carrier transport from Fresno to Honolulu can vary between $1,000 and $2,500, depending on the factors mentioned earlier.
Enclosed Carrier Transport: Enclosed carrier transport is typically more costly, ranging from $1,500 to $3,500.
Expedited Shipping: If you require expedited shipping for quicker delivery, an additional premium will be paid. The cost of this premium can vary, ranging from a few hundred dollars to over a thousand, depending on the level of urgency.
Terminal to Terminal vs. Door to Door: Terminal to terminal shipping is generally more cost-effective than door-to-door service, although the price difference may vary.
The following figures are rough estimates, and the actual cost may vary. To obtain a more accurate understanding of current pricing, it is advisable to request quotes from multiple auto transport companies.
Additionally, it is essential to thoroughly research the reputation, insurance coverage, and customer reviews of any auto transport companies before finalizing your decision.
Rapid Auto Shipping offers competitive prices that are accessible to all customers. Students, military personnel, and seniors are eligible for discounted rates when they request auto shipping services.
If you want to find out how much you can save with our offers, please provide details about your situation and request a free quote over the phone.
Our Special Discounts in Fresno to Honolulu auto transport services are dedicated to providing exceptional customer service.
The estimated delivery time for auto transport between two locations can vary due to several factors. These factors include the distance between the locations, the specific routes taken, the schedule of the transport company, weather conditions, and potential delays.
The most effective approach is to directly contact auto transport companies or utilize online tools that offer real-time estimates based on the current conditions.
When looking for Fresno to Honolulu auto transport services, obtaining quotes from reputable companies is essential.
Additionally, it would help if you inquired about their estimated delivery times, considering the specific details of your shipment. They can provide you with the most precise and recent information.
Our online tracking system is conveniently accessible 24/7. We are providing you with real-time tracking updates showing the vehicle's actual progress.
To complete your booking, please enter the unique booking number that was provided to you at the time of scheduling when prompted. Your package may also be tracked over the phone.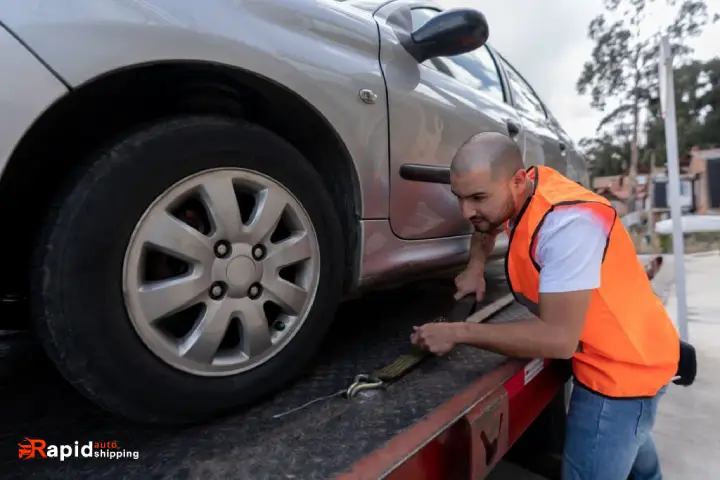 At Rapid Auto Shipping, we guarantee the safety of your car from the moment you entrust it to our care. Once our professional driver loads it onto the truck, they securely strap it. Regardless of the length of the journey, if your brakes fail, your car will still be immobile.
However, ensuring it is adequately prepared for our arrival is essential. Please inform us of any malfunctions so that we can take necessary preventive measures. It is also advisable to remove any objects kept inside the car, as they can shift during shipment and cause damage.
To start your journey from Fresno to Honolulu auto transport, begin by making a quick phone call. Please feel free to reach out to our team of transport experts at +1 (833) 233-4447.
They are enthusiastic about helping you with your transition planning. We are fully prepared to provide you with a seamless and stress-free experience when shipping your vehicle as you embark on this new chapter.