You will be pleasantly surprised by how effortless it is to coordinate vehicle shipping with Rapid Auto Shipping! Please enter the zip codes for your vehicle's pickup and delivery locations in our online car shipping quote tool. Alternatively, you can provide this information to one of our dedicated vehicle transport agents.
Also, please select your vehicle type and size and whether you prefer open or covered auto transport. Lastly, choose from a range of available days for arranging car transportation.
You can choose a delivery rate that suits your needs or opt for an expedited enclosed car transfer for a slightly higher cost.
The availability of drivers in our network of vehicle haulers and your specific requirements will determine the outcome. You can reserve your vehicle shipping with a refundable registration charge of $0. Our affordable low-risk vehicle transportation service is accessible to everyone.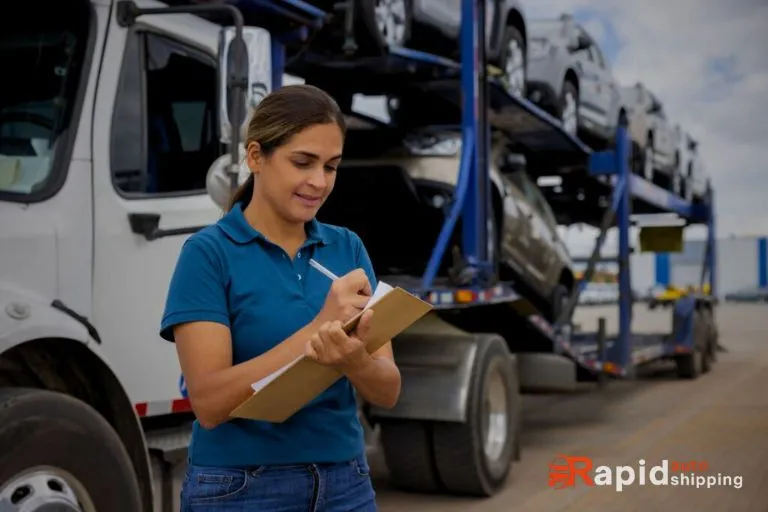 The duration of Seattle to Cleveland auto transport can vary due to various factors, such as the route chosen, weather conditions, time of year, and the shipping company's schedule. The average transportation time for a vehicle between these two cities can range from 5 to 10 days.
Please note that the following information is an estimate, and transit times may vary. If you are considering transporting your vehicle, contacting reputable Rapid Auto Shipping is advisable.
We can provide quotes and more precise information regarding estimated delivery times. Furthermore, asking about any possible delays or factors that could impact transportation time is essential.
The car shipping cost from Seattle to Cleveland might vary based on several variables. Some of the essential aspects that might impact the pricing are as follows:
Distance:
The greater the distance between the two cities, the higher the cost.
Vehicle kind:
The size, weight, and kind of vehicle being carried may all influence the cost. Larger and heavier cars may be more expensive to transport.
Season:
Demand for auto transport services varies yearly, impacting pricing. Prices may be higher during busy seasons, such as summer.
Transport Service:
Two kinds of vehicle transport services exist open carriers and enclosed carriers. Although enclosed carriers offer better security for your vehicle, they may be more costly than open carriers.
Insurance Coverage:
The degree of insurance coverage Rapid Auto Shipping gives may also impact the price.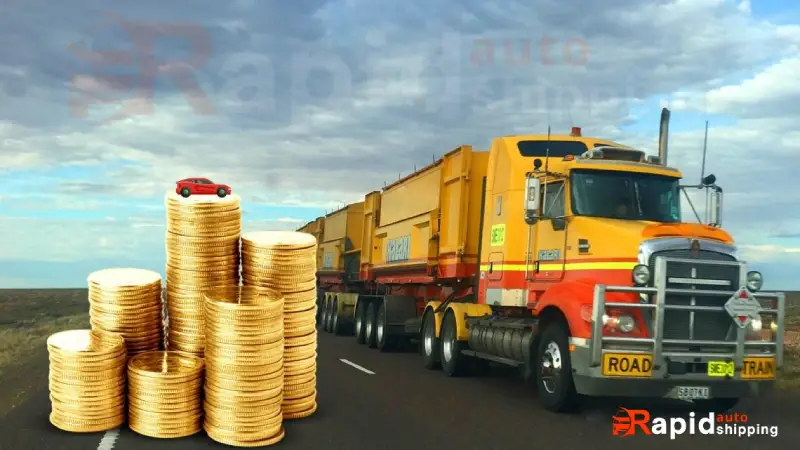 We offer numerous car shipping services from Seattle to Cleveland based on your preferences, budget, and the amount of security you desire for your vehicle. Here are some examples of typical auto transport services:
Open Carrier Transport:
This is the most prevalent and least expensive car transport. Your car and numerous other vehicles will be put into an open trailer and exposed to the weather during transit.
While this procedure is typically safe and adequate for most automobiles, it does not protect against weather or road debris.
Enclosed Carrier Shipping:
If you have a high-value, luxury, or vintage automobile, enclosed carrier shipping is a better alternative. Your car will be transported in a covered trailer, keeping it safe from the elements, road debris, and damage. Because of the extra security provided, this service is more costly than open carrier transit.
We can provide accelerated or rapid auto transport services if you need your car delivered quickly. This service guarantees a speedier collection and delivery timeline, although it may be more expensive.
Door to Door Service:
With this option, the car transport company will pick up your vehicle from the place you specify in Seattle and bring it to the precise address in Cleveland. It's a simple option that eliminates the need to drop off or pick up your car at a terminal.
Terminal to Terminal Service:
Unlike door to door transportation, terminal to terminal service needs you to drop off and pick up your car at authorized terminals in Seattle and Cleveland. While it may be less expensive, it may be less convenient, mainly if the terminals are far from yours.
Snowbird transportation is popular among those who spend their winters in warmer regions. It entails relocating your automobile from Seattle to Cleveland auto transport during the winter and returning after the season finishes.
Military Auto Transport:
Some organizations provide particular services for military members, including flexibility and savings to meet their specific requirements.
It is essential to study and compare many Rapid Auto Shipping to choose one that provides the precise services you desire at a reasonable price.
Additionally, confirm that the business is respectable, licensed, and insured to assure your vehicle's safe and dependable transportation.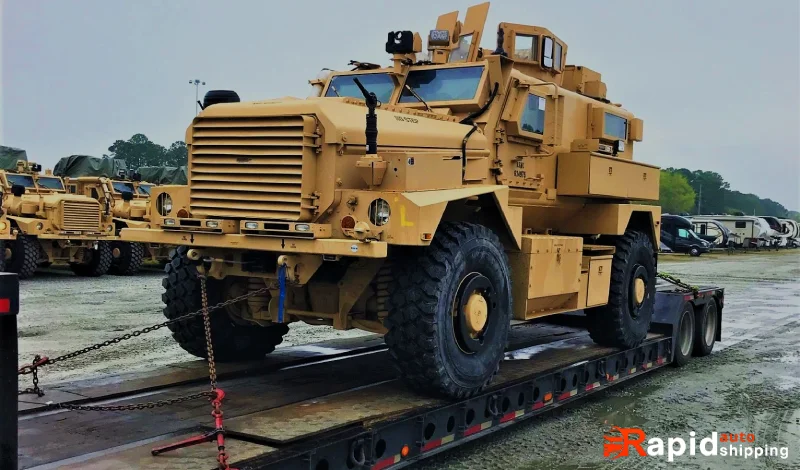 Preparing your car correctly before going from Seattle to Cleveland auto transport ensures smooth and safe transportation. Here's a step-by-step guide on how to prepare your car
Clean Your Vehicle:
Before the transport, thoroughly wash your car, both inside and out. A clean car will make inspecting for any pre-existing damage easier and ensure a smooth inspection process.
Document Pre-Existing Damage:
Take photographs of your car from different angles, documenting any existing scratches, dents, or damages. This will be a reference in case any issues arise during transportation.
Remove Personal Belongings:
Remove any personal items from your vehicle. Rapid Auto Shipping typically does not allow any items inside the vehicle during transport, and having personal items can cause safety and insurance concerns.
Check for Leaks and Mechanical Issues:
Ensure your car is working well. Check for any leaks and get any mechanical issues fixed before transportation.
Check Tire Pressure:
Ensure your tires are inflated to the recommended pressure level to prevent any issues during loading, unloading, and transportation.
Reduce Fuel Level:
Keep your gas tank at around a quarter full or less. This reduces the vehicle's weight during transport, making it more efficient and safer.
Remove Custom Accessories:
If your car has any custom accessories like spoilers, roof racks, or antennas that can be easily removed, consider taking them off. This will help avoid potential damage during transportation.
Disable Alarms and Anti-Theft Devices:
Deactivate any car alarms or anti-theft devices to prevent them from accidentally going off during transport.
Fold Back Mirrors:
Fold back your side mirrors to prevent them from being damaged during loading and unloading.
Secure Convertible Tops:
If you have a convertible, ensure the top is properly secured to prevent any damage during transportation.
Provide Spare Keys:
Have a spare set of keys for your vehicle if the transport company needs to move the car during the journey.
Check Insurance Coverage:
Review your insurance policy to ensure your vehicle is adequately covered during transportation. If needed, consider purchasing additional insurance from the transport company.
Communicate with the Rapid Auto Shipping:
Inform Rapid Auto Shipping about any specific instructions or details related to your vehicle, and confirm the pick-up and delivery locations, dates, and times.
By following these steps and adequately preparing your car, you can help ensure a successful and hassle-free auto transport experience from Seattle to Cleveland.