Auction car shipping services are becoming more popular as a result. When you purchase a car at an auction, you can ship it if you cannot pick it up in person. This is why it's crucial to know what kind of vehicle you're purchasing while looking for auto auction shipping services.
Online auto auctions should provide photos of the automobiles up for bid; if they don't, we won't trust them. Online auto auctions offer many vehicles, from cheap, high-end autos to project cars and junkers.
The sort of vehicle you are transporting will determine the best auto auction transport carrier to use; not all automobiles will require the same kind of carrier.
A truck with a winch is required if you need car shipping services for a non-running vehicle. Winches are necessary to load and unload automobiles without a forklift at both pickup and delivery.
Forklifts are frequently present at auctions but not typically at private homes. For this reason, when you book your shipment, you must inform us whether your vehicle is operating.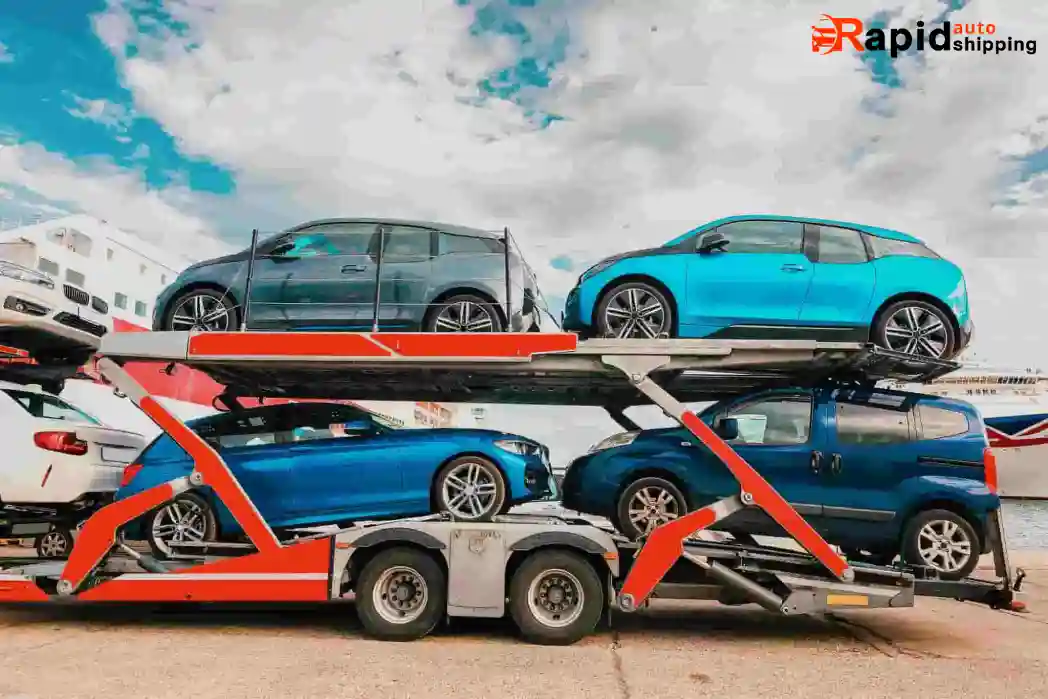 You can choose between open and enclosed auto transport services when shipping to or from an auction car. Certain auctions specialize in selling high-end or luxury vehicles, typically better suited for transportation by an enclosed auto shipper. However, open auto shipping is sufficient for most online auto auctions.
When deciding between open and enclosed car shipping, it is helpful to consider the condition of your car. If you use your vehicle daily for commuting, driving to or from work, transporting your children, or as your primary mode of transportation, open auto shipping is likely a safe option.
While it is true that your car is constantly exposed to the weather and elements when driving on the interstate highway system, it is essential to note that a commuter car faces these same conditions daily. Therefore, there is generally no need for enclosed shipping.
Enclosed car shipping, including enclosed auction car transport services, tends to be more costly. It is recommended to opt for this method only if your vehicle is one you don't typically drive.
For instance, it is suitable for cars reserved for leisurely trips along the coast during ideal weather conditions or stored in a garage to protect them from rain or other potential damages. If you are concerned about the state of your vehicle when left outside for an extended period, it is worth considering the cost of enclosed auction car transport services.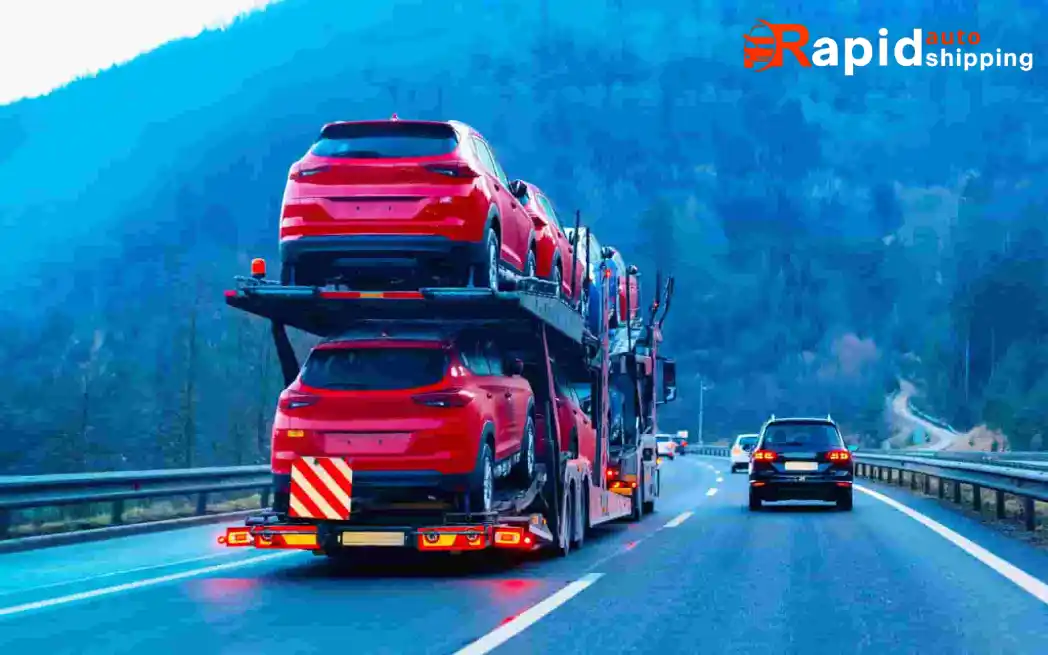 The cost of shipping a car from an auction site can vary significantly depending on the chosen shipping option.
If you decide to ship your car through, the shipping fees could be as high as $2500 or even higher, especially if you need to transport your vehicle over a long distance.
This is because they are not a dedicated shipping company; instead, they handle their shipping operations through a network of tow truck drivers. Rapid Auto Shipping gives you the best and cheapest service.
After accepting a quote for your car delivery and agreeing on the dates, we highly recommend preparing your car for transport.
Documents:
Ensure you have all your paperwork readily available, mainly if you are engaged in distance selling.
Clearing:
Removing any accessories and valuables from your vehicle is advisable, as they are unlikely to be covered by insurance. Please ensure that any items that may become loose during transit are securely fastened or removed.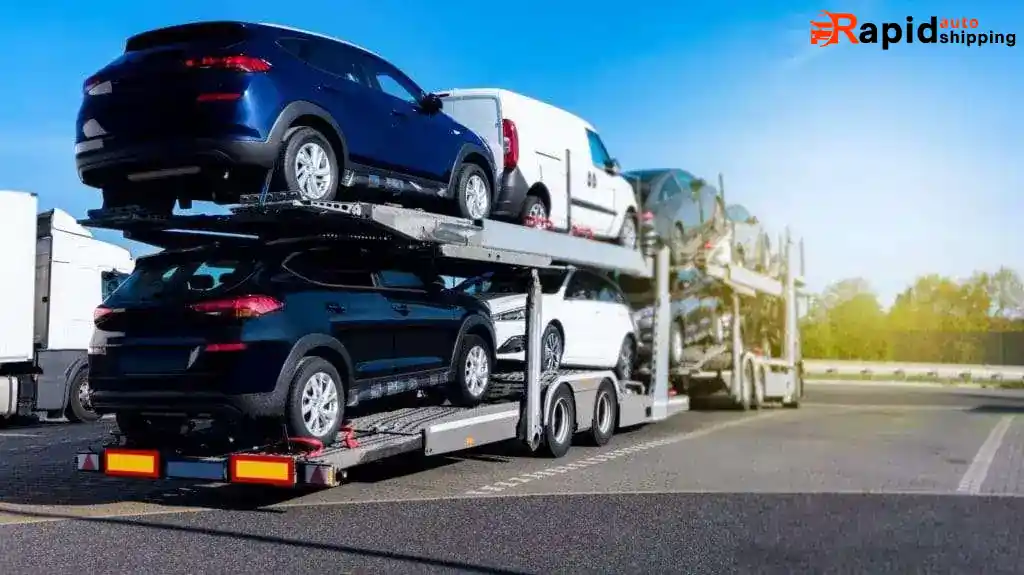 Condition of running:
Please take note of the vehicle's performance before transporting it. This will enable you to identify any changes once the move has been completed. Please ensure that the fluid and fuel levels are sufficient if the vehicle will be used for the delivery.
Cleaning:
Regularly cleaning your vehicle is essential for preventing damage caused by dirt rubbing against the paintwork. Additionally, it allows you to easily spot any scratches or scrapes that may occur during the vehicle delivery process.
Evidence:
Capturing photographs of your vehicle before transportation is an excellent method to provide evidence of any damages that may have occurred during the transport process.
Rapid Auto Shipping handles all the paperwork and prepares your car title, registration, and insurance documents.
If you are moving your car to another state, you must obtain temporary registration and insurance.
Be sure to pack your luggage carefully. When shipping a car with personal items, it is essential to ensure that they are adequately protected.
Remember to take pictures of the car before shipment. This will help you document pre-existing damage in case any issues arise during shipping.
Get a tracking number for your shipment. With this feature, you can easily monitor the progress of your car and get an accurate estimate of its arrival time.
By following these tips, you can ensure a smooth and hassle-free process while transporting the car you bought at the auction.
Keeping safe and sound:
Car transport experts at auctions employ industry-standard safety measures to protect your vehicle during transit. They ensure the safety and security of your valuable asset throughout the journey by adequately securing the vehicle and utilizing advanced tracking systems.
Know-how in logistics:
Getting cars to and from sales takes a lot of planning. Auto-delivery companies with a lot of experience in this field have the knowledge and tools to handle any problems that might come up and make the shipping process go smoothly.
For Rapid Auto Shipping to be able to pick up and move your vehicle when you purchase a car through an auction and need auto shipping, truck transport, or SUV transport, you'll need to produce specific papers. Our drivers will require various documents and data depending on the auction house.
This might comprise a gate pass, especially when picking up after hours with Manheim, The buyer's number, The vehicle's stock, or the lot number being picked up.
The VIN, or a portion of the VIN, for your car To ensure a smooth automobile pick-up, the auto transport team, and the auto auction might want extra details.
At Rapid Auto Shipping, we know the appropriate inquiries to make of you and the auction to ensure that everything is prepared beforehand.
Car transport services for auctions car play a crucial role in facilitating the transportation of vehicles purchased or sold through auctions.
Whether you are an individual buyer or an auction car house, selecting the best auto shipping company is essential to ensure the safe and reliable transportation of an auction car. To provide you choose the ideal partner for transporting your auctioned cars, it's necessary to consider several factors.
These include reliability, insurance coverage, communication, transportation options, and competitive pricing. By opting for professional car transport services for auctions, you can effectively streamline your operations, save valuable time, and gain peace of mind, knowing that capable experts are handling your vehicles.