The process of Chicago to Fort Worth auto transport encompasses multiple steps. This document provides a comprehensive overview of the operational process of transporting automobiles from Chicago to Fort Worth.
Quotation Request:
Begin the process by conducting thorough research and contacting Rapid Auto Shipping. Please furnish comprehensive information regarding your vehicle, including its make, model, and any additional details that may be relevant. Additionally, kindly specify your preferred mode of transportation, whether it is open or enclosed.
Furthermore, please indicate the desired dates for both pickup and delivery of the vehicle. Lastly, if any specific requirements or instructions need to be considered during the transportation process, please provide them as well.
Booking and Scheduling:
After selecting an auto transport company, the next step is booking their services. Please furnish the required information and confirm the pickup and delivery dates.
Vehicle Inspection:
Before loading the vehicle onto the transport trailer, a comprehensive inspection will be conducted to identify any pre-existing damage. It is recommended that both the passenger and the driver thoroughly document any pre-existing scratches, dents, or other issues.
Pickup:
The auto transport driver will arrive at the designated location on the predetermined pickup date to load your vehicle onto the trailer.
If the door to door service has been selected, the driver will collect the car from the designated address provided by the customer.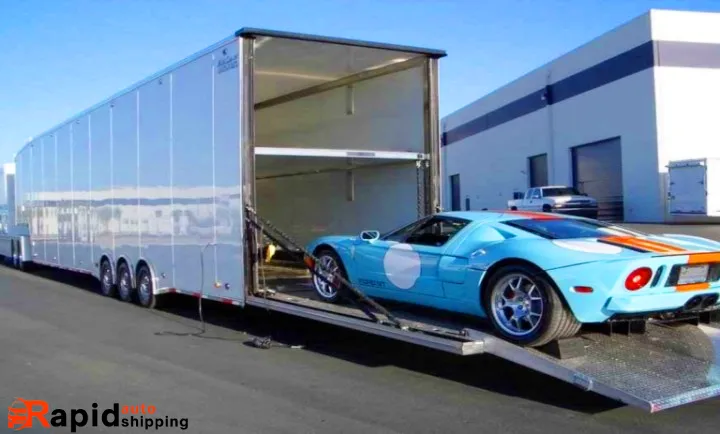 Transportation:
Chicago to Fort Wortha auto transport will occur along the predetermined route. The selection of the transport method, whether open or enclosed, will determine the extent of protection your vehicle will receive during transit.
Delivery:
The driver will arrive at the destination on the scheduled delivery date. If the option of door-to-door service has been selected, the driver will try to deliver the vehicle to the address provided by the customer.
If the terminal-to-terminal service has been chosen, retrieving the car from the specified terminal is necessary.
Inspection and Acceptance:
Before accepting the vehicle, it is advisable to conduct a thorough inspection to ascertain the absence of any additional damage. The initial inspection report should be utilized as a point of reference. After you have reviewed and approved the final inspection report, please proceed to sign it.
Payment:
Payment is typically rendered upon the receipt of goods or services. Certain companies may have a policy in place that necessitates an upfront deposit. It is imperative to thoroughly comprehend the payment terms and ensure the availability of sufficient funds.
Paperwork:
It is imperative to verify that you possess all essential documentation, such as the bill of lading and any additional paperwork furnished by the transportation company.
Maintaining clear and effective communication with the auto transport company is paramount throughout the process. It is crucial to diligently record and keep track of essential details, including pickup and delivery dates, contact numbers, and addresses.
Conduct thorough research on the selected company, including reading reviews, to ensure they possess the necessary licenses and insurance coverage.
It is important to remember that unforeseen delays may arise due to various factors, such as inclement weather, unfavorable road conditions, or mechanical complications.
Practicing patience and maintaining a state of preparedness are key factors in facilitating a seamless auto transport process when moving a vehicle from Chicago to Fort Worth.
When considering Chicago to Fort Worth auto transport services, multiple options cater to your specific needs and preferences. There are several types of auto transport services available for you to consider:
Open-air transport
This option is both familiar and affordable. During transit, your vehicle will be loaded onto an open-air trailer along with other cars, exposing it to the elements.
Enclosed transport
Enclosed transport is a premium option for transporting classic cars, luxury vehicles, or any other vehicle that requires extra protection. We will secure your vehicle inside an enclosed trailer, protecting it from weather conditions, road debris, and potential damage.
Door to Door Service:
Rapid Auto Shipping offers door to door service. We will conveniently collect your vehicle from any location you specify in Chicago and deliver it directly to your desired address in Fort Worth. This option is convenient as it eliminates the need to personally drop off or pick up your vehicle at a terminal.
Terminal to Terminal Service:
To complete this process, you must drop off your vehicle at a designated terminal in Chicago and then pick it up from a terminal in Fort Worth. Although it may be slightly less convenient than door to door service, opting for an alternative can be more cost-effective.
Expedited Transport:
You can choose expedited transport if you require prompt vehicle delivery to Fort Worth. This service guarantees faster transportation for your car, although it typically comes with a higher price.
Seasonal Transport:
Rapid Auto Shipping provides seasonal services, which can be advantageous for individuals who are snowbirds or have specific timing preferences.
Military or corporate relocation:
If you are relocating because of military orders or a corporate move, certain transport companies provide specialized services and discounts tailored to these circumstances.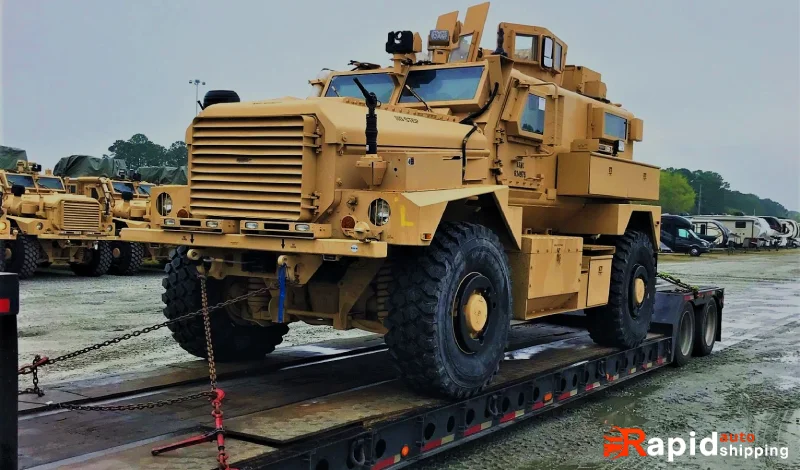 Transporting a Single Car:
Certain companies provide dedicated transport services where your car will be the sole vehicle on the trailer if you need to transport only one vehicle.
Transporting Multiple Vehicles:
If you need to transport multiple vehicles, We provide discounts for transporting more than one vehicle simultaneously.
Motorcycle Transport Services:
If you own a motorcycle, Rapid Auto Shipping specializes in transporting motorcycles. These ensure that your motorcycle is adequately handled and protected during transit.
Classic Car Transport:
Transporting classic and vintage cars necessitates special care. We provide specialized services designed specifically for classic car owners.
When selecting an auto transport service, it is essential to consider several factors. These include your budget, the value of your vehicle, the level of protection you desire, and your desired timeline.
Before deciding, it is essential to gather quotes from multiple companies, carefully read reviews, and inquire about their insurance coverage and licensing.
The cost of Chicago to Fort Worth auto transport can vary significantly based on several factors. The type of service you select, the distance between the two locations, the time of year, the type of car being transported, and the current market circumstances are all considerations.
Shipping a standard-sized vehicle (such as a Honda Civic or Toyota Camry) on an open-air transport trailer from Chicago to Fort Worth might cost $700 to $1,200 or more. Enclosed shipping for the exact vehicle could cost $1,000 to $1,500 or more.
Saving money on Chicago to Fort Worth auto transport necessitates carefully considering various criteria. Here are some money-saving suggestions to help you find the most terrific deal:
Dates that can be changed:
Inquire about the availability of flexible pickup and delivery dates. Some organizations offer lower rates for shorter terms, which might save you money.
Off-Peak Times:
Consider scheduling your auto transport during low-demand seasons. This could result in lower moving costs as compared to peak moving seasons.
Open-Air Transportation:
Choose open-air transportation since it is often less expensive than enclosed transportation. If your car does not require enclosed protection, this can be a very cost-effective solution.
Service from one terminal to another:
If it is more convenient for you, choose terminal to terminal service. While door to door service is more convenient, terminal to terminal service can save money.
Shipping Consolidation:
Inquire about combined shipping, which involves numerous cars sharing a single trailer. Because expenses are distributed among multiple consumers, this might result in cost savings.
Avoid rushed services:
Avoid fast shipping alternatives if your schedule allows. While speedier delivery is advantageous, it frequently comes at a cost.
Avoid Using Extra Services:
Consider whether you require additional services such as door-to-door delivery or other insurance coverage. Avoiding needless add-ons can help you save money.
Negotiate:
Negotiate with Rapid Auto Shipping providers if necessary. Some may be ready to give you a discount, especially if you're transporting many automobiles or have a flexible schedule.
Look for Coupons:
Inquire about any discounts that may be available, such as seasonal promotions, student discounts, or military discounts.
Plan ahead of time:
Booking your auto transport ahead of time might help you get cheaper pricing. Last-minute bookings may incur additional fees.
Read Reviews and Conduct Research:
While money is crucial, dealing with a trustworthy provider should be prioritized. To ensure dependable service, consider client evaluations and the company's reputation.
Understand Insurance Protection:
While insurance increases the initial cost, it can save you money if any damage occurs during transit. Ensure that you have a clear understanding of the coverage that is being provided.
Scams to avoid:
Be wary of excessively low quotes that appear too good to be true. Conduct careful research on firms and avoid dealing with unregistered or dubious services.
You may find ways to lower the cost of Chicago to Fort Worth auto transport while still ensuring your vehicle's safe and reliable delivery by carefully examining your alternatives, receiving many quotations, and preparing ahead.