About Copart
Copart, Inc. provides online vehicle auction and remarketing services to insurance, rental car, fleet, and finance organizations in 11 countries: US, Canada, UK, Germany, Ireland, Brazil, Spain, UAE, Bahrain, Oman, and Finland. Copart, headquartered in Dallas, Texas, has over 10,000 acres of automotive inventory in over 200 locations worldwide. Copart sells used, wholesale, and repairable vehicles weekly and bi-weekly online auctions to customers and automotive enterprises worldwide. Copart's patented virtual auction system, VB3, and other auction-related brands let sellers process and sell repairable, clean title vehicles online.
When it comes to shipping Copart auto auction, it is essential to rely on an auto shipping company that specializes in Copart auction Shipping. Shipping a Copart auction can be more expensive if you lack the expertise and skills. Rapid Auto Shipping makes more accessible the method of delivering vehicles.
We simplify the car shipping process for individuals of all experience levels, whether newcomers or industry experts. Our transport service is a highly trustworthy and affordable car shipping option. Contact us to transport your vehicle. Trust our exceptional customer service.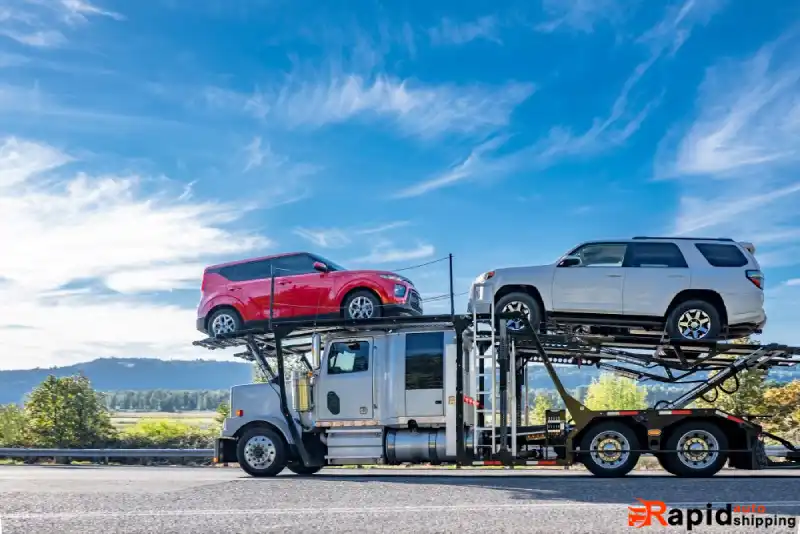 We guarantee a hassle-free and effective process. A few steps are involved in transporting a car from Copart. Copart is a reputable company that specializes in auctioning salvage and used vehicles. They developed their own set of methods for vehicle pickup. Here is a comprehensive guide on how to efficiently ship a car from Copart:
Register with Copart: If you still need to, make an account and register with Copart. Usually, this method involves providing personal data and agreeing to their terms of use.
Find a Carrier or Shipping Company: For transporting your vehicle from the Copart location to the location of your choice, you must arrange agreements with a carrier or transporting company. You have the option to search for auto transportation companies online. You can seek recommendations from friends or participate in online forums.
Get a Quote: Contact the chosen auto transport company and kindly ask for a quote regarding the shipment of your vehicle. Please provide more information about the car, including its make, model, and condition, as these factors can impact the shipping cost.
Verify Insurance and Licensing: Ensure your auto transport company has the required licenses and insurance protection. It is essential to guarantee that your vehicle is secure while it is being shipped.
Book the Transport: After choosing a company, you can reserve the transport service based on your needs and budget. Make sure you clarify when you want your vehicle picked up and delivered and if you need extra services like using a closed transport for more security.
Payment: Please pay for the shipping service as discussed and agreed upon with the transport company. A few companies may ask for a deposit before offering their services or products. This deposit is typically paid in advance and serves as a form of protection for the company.
Coordinate with Copart: Contact Copart to set up the pickup of your vehicle. Make sure to give them any essential knowledge, such as the name of the transportation company and the date when they can expect their vehicle to be picked up.
Prepare the Vehicle: Please ensure the car is prepared for shipping before the shipping company arrives. Before transporting the vehicle, it is essential to remove all personal belongings from it, thoroughly clean both inside and out, and take pictures to document its current condition.
Inspection: Once a shipping company arrives at the Copart place, thoroughly inspecting the vehicle with the driver is essential. Please document any damage on the bill of lading or the inspection report.
Transportation: The shipping company will carefully load your vehicle onto its trailer and safely fasten it for transport. Ensure you offer a copy of the bill of lading and any additional necessary documents.
Delivery: The shipping company can guarantee that your vehicle is delivered to the selected destination. Please inspect it once more for any additional harm that may have occurred during transit.
Final Payment: Please pay the remaining balance to the shipping company if necessary.
The answer differs based on the specific situation. However, it is essential to remember that enclosed car transport is always more costly than open-air auto transport. It must be shipped in an enclosed container if the car has an exposed cabin. However, there is an additional cost for the included Copart auction Shipping service.
However, if the car model is sufficiently solid to withstand strong winds and environmental factors, choosing open-air auto transport would be less expensive. In addition, it is more affordable, but you can also have your car delivered in excellent condition.
Selecting the right kind of vehicle shipping is essential based on your specific needs and the car's condition. Contrasting the rates and services offered by multiple companies that provide Copart transportation is necessary.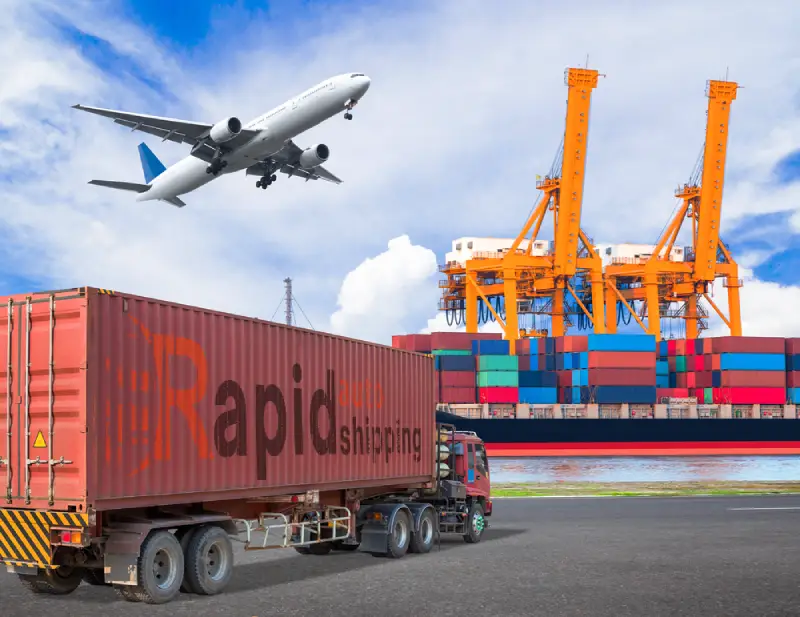 The shipping rates for the Copart auction can vary considerably, anywhere from hundreds of dollars to thousands. These costs are affected by multiple variables.
Shipping a salvaged car typically experiences higher prices than transporting a regular vehicle, as service providers need to exert more effort. In addition, as the distance the vehicle needs to travel increases, so does the price.
Make Payment: Full payment is necessary before picking up a vehicle at Copart auto auctions.
Avoid Storage Fees: Copart can charge for storage if an auto fails to be picked up within five days of buying.
Plan for Pickup: It is essential to keep open communication with your service provider. Please provide them with all the necessary paperwork for vehicle pickup.
Delivery Plan: Ensure you provide the service provider with concise and clear instructions for the delivery. This service assists in quicker transportation of your vehicle.