Find auto shipping companies: Research reliable vehicle transport businesses in Jacksonville that serve the Birmingham area. Choose delivery services with a reputation for timely, secure deliveries and excellent customer feedback.
Get quotations: Get estimates from a few car shipping companies for Jacksonville to Birmingham auto transport. Include details like the year and type of your automobile, the days you need it fetched, and any further demands you may have.
License and insurance verification: Check whether the potential vehicle shipping firms are licensed to operate across state lines and have the necessary insurance coverage. In the case of unanticipated events during transit, this will protect you.
Select a Transportation Mode: The two primary forms of transportation that vehicle transport businesses often provide are open carriers and enclosed carriers.
Open carriers are more common and affordable, but they expose your vehicle to the weather. Enclosed carriers offer additional protection for valuable or delicate autos, although they might be more expensive.
Schedule the Transport: Once you have selected a company and agreed to the terms, please schedule the auto transport for your desired dates. Please verify the retrieval and delivery locations and times with the company.
Delivery and quality control: Upon arriving in Birmingham, conducting a second inspection of your vehicle with the driver is advisable to ensure no damage occurs during transport. Please approve the delivery if everything is in order.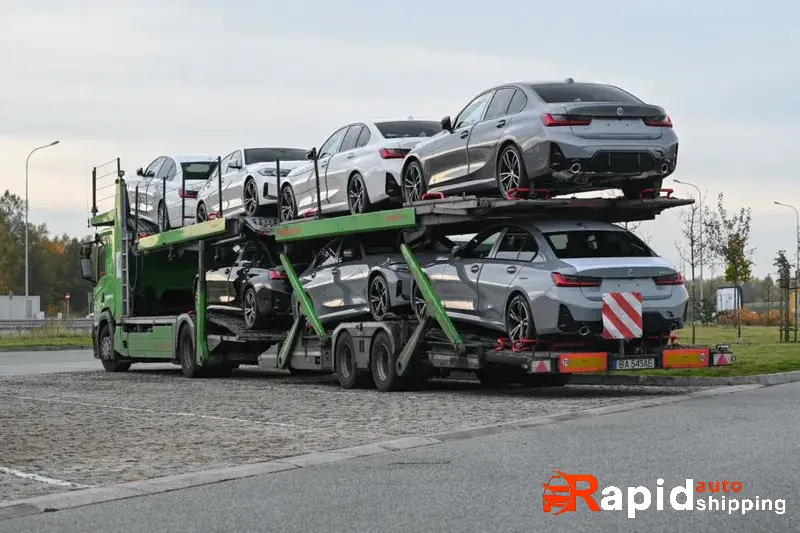 Various types of auto transport services are available for Jacksonville to Birmingham auto transport, each designed to cater to different needs and preferences. Here are several standard options:
Open-Air Transport:
This is the most popular and cost-effective way to move cars Your vehicle will be securely loaded onto an open-air trailer and transported alongside other cars.
Although it may not provide as much protection from the elements, it is still a safe and efficient option for most vehicles.
Enclosed transport:
Consider choosing enclosed transport if you own a luxury, classic, or high-value vehicle. Your car will be securely placed inside a fully enclosed trailer, providing protection from road debris, inclement weather, and any other potential hazards that may arise during transportation.
Enclosed transport is a pricier option than open-air transport but offers enhanced security and protection.
Door to Door Service:
By selecting this option, we will conveniently collect your vehicle from any location in Jacksonville and deliver it directly to the address you specify in Birmingham. It provides convenience and reduces the need for extra travel to a terminal or hub.
Terminal to Terminal Service:
If you want a more cost-effective option, consider selecting the Terminal to Terminal service. To ensure a smooth process, please drop off your vehicle at the designated terminal in Jacksonville.
Once your car arrives, you can pick it up at the terminal in Birmingham. This method may require some additional coordination on your end.
Expedited Service:
Rapid Auto Shipping provides expedited services if you require urgent transportation for your vehicle. This means your car will receive priority for pickup and delivery, usually at a higher cost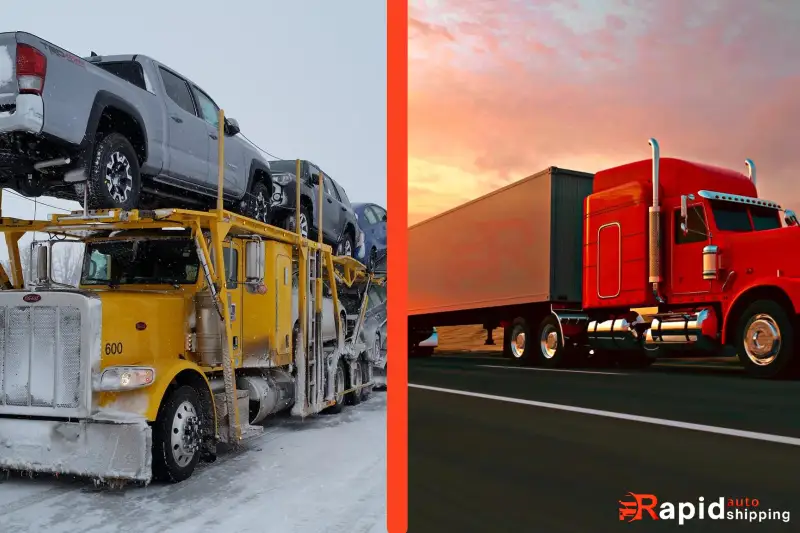 .
The cost of Jacksonville to Birmingham auto transport varies based on several factors.
When deciding, consider factors such as the pick-up location, vehicle size, fuel consumption, season, travel route, and storage. If you need to temporarily store your car at the airport while you wait to pick it up, consider renting a warehouse from a shipper.
Regulations and approval processes for imports differ among nations.
When preparing for export, it is essential to consider the weight and dimensions of the automobile. This is because larger or uniquely shaped vehicles may result in higher transportation costs.
The price can be significantly affected by the distance and mode of transportation. Imported goods are usually transported by air to their intended destination, resulting in higher costs.
The distance between Jacksonville and Birmingham is 474 miles. The speed at which cars can travel between these cities varies depending on the route and mode of transportation chosen.
In light traffic, a driver may need approximately seven to eight hours. The duration of a journey to a particular destination is influenced by factors such as the vehicle's size, the traffic level, and the road's condition.
Transportation by ship or flight may experience delays if items need to undergo customs clearance and other necessary authorizations due to being imported from another country.
It is crucial to adequately prepare your car for Jacksonville to Birmingham auto transport to guarantee a smooth and secure transportation operation.
Clean up your car: Ensure your automobile has been thoroughly cleaned inside and out before handing it off to the transport provider. This will make it simpler to check for any pre-existing damage and to provide an accurate status report.
Take personal stuff away: Please take everything you own from your car. Typically, personal goods inside the automobile while being transported are forbidden by auto transport firms. It is important to remember that these unique products will not be protected by insurance in the case of loss or theft.
Keep a record of the car's condition: Snapping pictures of your automobile from different perspectives is advised to record its present state. This will be used as proof of any transit-related damage.
Fix loose components: It is suggested to take off or firmly fasten any loose pieces or accessories on your automobile, such as antennae or spoilers, to avoid any possible damage during transport.
Examine for leaks: Ensuring no fluid escapes from your automobile during transportation is crucial to preventing possible harm to other cars.
Transporting additional vehicles can sometimes be more cost-effective for open carriers, as they can transport multiple cars simultaneously.
Open carriers provide less protection compared to closed containers. Although secure containers are more expensive, they offer superior vehicle security.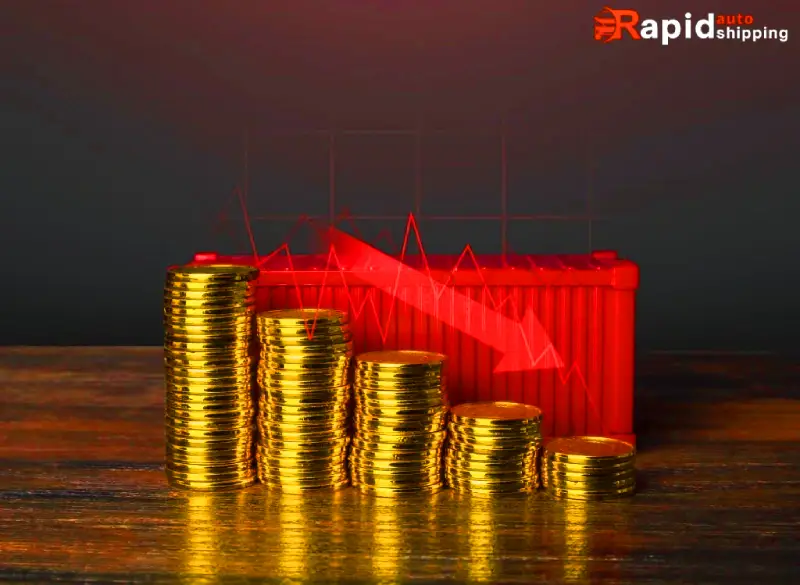 Ensuring that your vehicle is adequately insured is crucial when transporting it. Numerous auto transport companies offer insurance coverage for your car during transportation.
However, it is essential to note that different companies may provide different levels of coverage. Keeping your vehicle insurance up to date is highly advisable.
Auto transport is popular for individuals and businesses looking to Jacksonville to Birmingham auto transport. This method offers numerous benefits that make it a favorable option. Here are several key benefits:
Convenience:
Utilizing Jacksonville to Birmingham auto transport services helps you eliminate the stress and inconvenience of personally driving your vehicle across long distances.
You can rest assured that you won't have to worry about logistics, planning routes, or dealing with any potential road issues.
Time-saving:
Auto transport is a highly efficient method that significantly reduces the time required to transport your vehicle from one city to another. Professional carriers have extensive experience efficiently transporting cars, which means you can anticipate a faster delivery time than driving the vehicle yourself.
Cost-effective:
Jacksonville to Birmingham, auto transport services may be priced, but they can be more cost-effective than driving your car. This is especially true when you consider additional expenses such as fuel, food, accommodations, and potential vehicle maintenance that may arise during a long trip.
Safety and security:
Reputable Jacksonville to Birmingham auto transport companies utilize specialized carriers specifically designed to ensure the safe transportation of vehicles.
Transporting your car is a safer option than driving it across long distances due to the reduced risk of damage. When you transport your vehicle, you avoid potential accidents and exposure to adverse weather conditions.
Insurance protection:
Most car transport businesses insure the automobiles they move. By doing this, you can be confident that your car will be safeguarded in case of any unanticipated occurrences while traveling.