About Manheim Auctions
Based on trade volume, Manheim, Inc. is the world's largest wholesale car auction corporation, with 145 auctions throughout North America, Europe, Asia, and Australia. As a part of Cox Automotive, an Atlanta-based privately held Cox Enterprises, Inc. subsidiary, Manheim wholesales vehicles through traditional and online bidding. Manheim also offers finance, title work, transportation (auto hauling), recovery, auto body repair, dealership management systems, dent repair and automobile reconditioning, and vehicle re-marketing at each location.
Are you considering transporting your vehicle to or from Manheim auctions? Rapid Auto Shipping makes transporting vehicles easier. We simplify the car shipping process for individuals of every experience level, ranging from newcomers to industry experts.
Our shipping service is the most trustworthy and cost-effective option for delivering your car. Call us, and we'll take care of transporting your automobile. You can trust us to provide excellent service or get your money back.
Once the deposit for your vehicle(s) has been made, you can have it transported to where you are or arrange for tow. When arranging transportation, you must confirm the ownership and title of the car with a representative from the auction export.
Buyers also have the chance to schedule their car shipping inside the United States. Once an auction export representative confirms the availability of your auto for shipping, a truck approved by Rapid Auto Shipping will be shipped to collect it from the facility and deliver it to your designated location anywhere within the United States.
Our company utilizes ground transportation services, especially flatbed trucks, to facilitate the transportation of your vehicle in a door-to-door auto transportation process.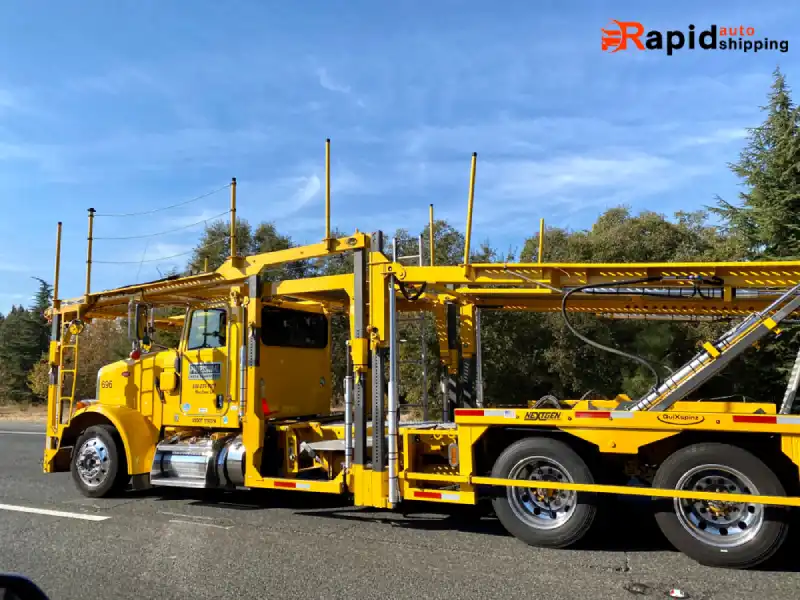 Manheim Auto Auction in Atlanta provides reliable transportation solutions for vehicles, specifically built to meet the needs of automobile manufacturers in the busy cities area. Our company has an enviable record of successfully and securely delivering various types of vehicles, such as cars, trucks, and specialty vehicles, in a timely and effective way.
Our company partners with multiple transportation companies and hires skilled drivers to guarantee consistent and effective service. We also have advanced logistics management systems in place. All of this ensures that we can transport your vehicle promptly and securely.
Manheim Auto Auction Transport Atlanta offers personalized solutions for dealers who want to sell their inventory and individuals who need to transport their cars to a new location.
Our goal is client happiness with our services. We carefully follow industry laws to maintain the highest quality standards. Our main objective is to deliver exceptional service to satisfy your car transporting needs.
The expense of delivering a vehicle from Manheim or another place can be affected by multiple variables, in addition to simply thinking about the distance between the starting and ending points. Please find below more factors that might affect the price of transporting a vehicle:
Vehicle Size and Weight: Shipping heavier and bigger vehicles tends to be more expensive because they take up more room on a carrier and may have particular requirements that must be accommodated.
Type of Vehicle: The service cost may vary based on the specific type of vehicle in the inquiry. The cost of shipping an average sedan will usually be lower than delivering a luxury vehicle, classic car, or larger vehicles like SUVs or trucks.
Pick-up and Delivery Locations: The cost of pick-up and delivery services can be determined by the easily accessible and close locations to main highways or transportation centers. Shipping to or from far or difficult-to-reach places may incur additional costs.
Season and Weather Conditions: Shipping costs may differ based on the time of year. Shipping costs may increase during the winter months or in areas with extreme weather conditions because there could be delays and extra precautions needed to ensure your vehicle arrives safely.
Season and Weather Conditions: Shipping costs can vary depending on the time of year. Shipping costs may increase during wintertime or in areas with hazardous weather because there may be delays and additional safety measures needed to ensure the safe delivery of your vehicle.
Transportation Method: The price of delivering your vehicle can be influenced by the type of transportation method you choose, whether open or enclosed. Enclosed transport is a method of transport that provides extra safety for your vehicle, but it typically comes at a higher cost compared to other options.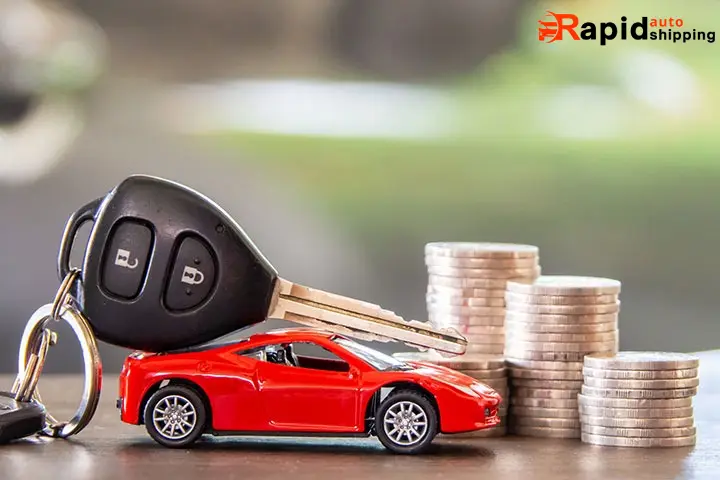 Once the auction ends, it is essential to prepare all the necessary paperwork for delivering the items won. When transporting your car, it is crucial to consider every insurance protection element.
If the shipping company doesn't cover all your vehicle expenses, insurance is recommended to protect yourself financially. This is because various things can occur during transportation that might require coverage.