Seattle car shipping is surprisingly simple. To start, arrange a delivery date with your car shipping business. You will want the car drop-off and pick-up zip codes to do this.
You must also give information on the car or other vehicle that will be picked up. You must provide the details for each car if numerous automobiles are delivered.
You will next select your preferred shipping method. You can choose either open or closed shipping.
When you've given them all the required information, they'll send a team to take up your automobile on the appointed day. It's a good idea to clean your automobile and remove anything inside before this occurs. This keeps any of your car's items from getting misplaced or broken while you're moving.
Your vehicle is then brought to the drop-off site. When the car arrives, you and the driver can check it out to ensure nothing was damaged in transit.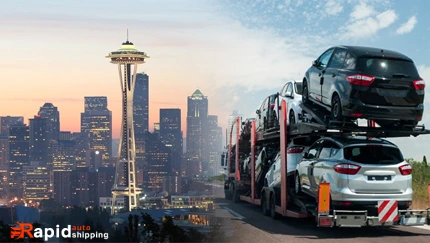 Open car shipping Seattle
The most common type of Seattle car shipping service, involves transporting vehicles on an open trailer. While it is a cost-effective option, it does offer less protection against weather conditions and road debris.
Enclosed car shipping Seattle
Our service ensures that vehicles are transported in enclosed trailers, offering enhanced protection against weather conditions and road debris. High-value or classic cars are generally preferred.
Door to door car shipping Seattle
This service lets the Seattle auto transport company conveniently pick up your vehicle from your specified location and deliver it directly to the desired destination address.
Terminal to Terminal car shipping Seattle
This service allows you to conveniently drop off your vehicle at a designated terminal and pick it up from another terminal in the destination city. Typically, it is more cost-effective, but it does require extra coordination.
Expedited car shipping Seattle
If you require urgent transportation for your car, you can choose expedited car transport services. The company prioritizes your vehicle and ensures swift delivery, albeit at a higher cost.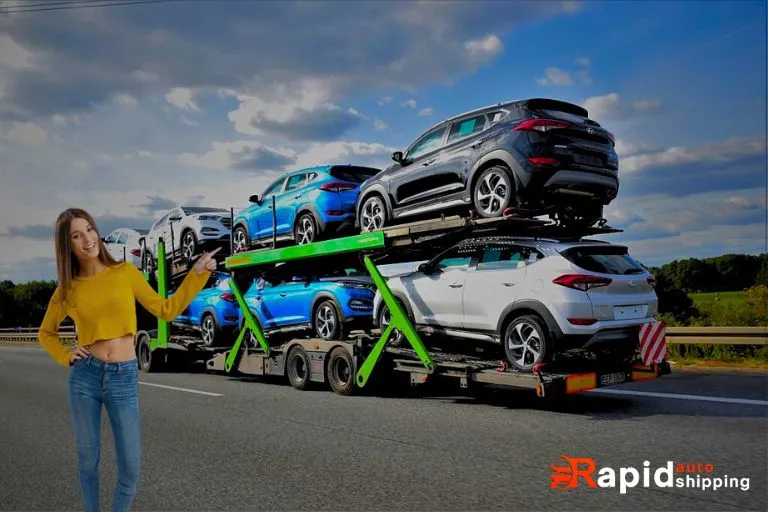 The cost of auto transport Seattle can vary based on various factors, such as the distance to the destination, the type of vehicle, the chosen shipping method, and any additional services needed.
The cost of car shipping for shorter distances within the Seattle area or nearby cities typically ranges from $200 to $500. The cost of shipping a car across the country, such as from Seattle to the East Coast or Midwest, can vary between $800 and $1,500 or even higher.
Several other factors can impact the cost of vehicle transportation. These include the size and weight of the vehicle, the type of transport (open or enclosed), the time of year (as peak seasons may result in higher prices), and any specific requirements or services you may require, such as expedited shipping or additional insurance.
For an accurate car shipping quote in Seattle, contacting multiple reputable Seattle car shipping companies is advisable.
Make sure to provide them with all the necessary details about your shipment. After considering these factors, they will provide you with pricing tailored to your requirements.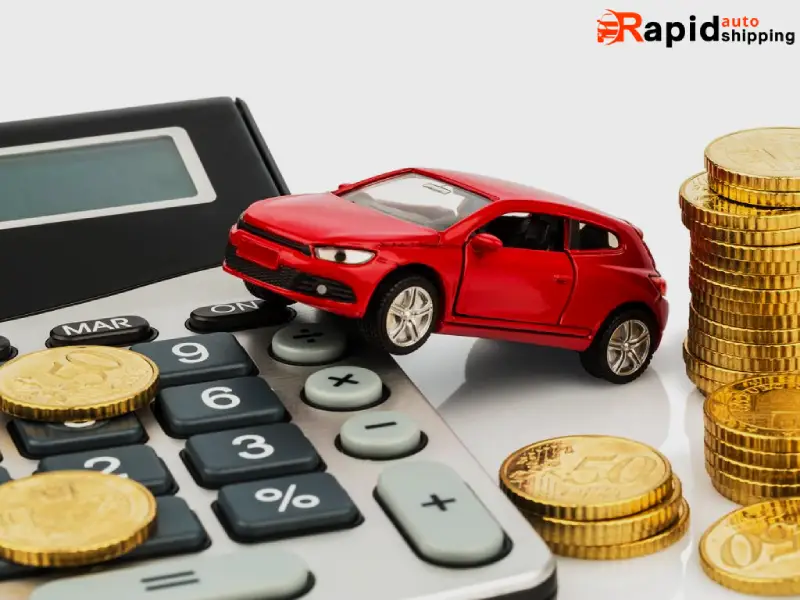 Various factors may affect how much it costs to deliver an automobile to Seattle. The kind of transport you choose, the locations where the car is picked up and dropped off, and other variables, in general, will all impact the costs.
Shipping distance: The cost per mile will be less if you want to send your automobile across lengthy distances. The overall price will be more significant, however. Conversely, transporting your car over shorter distances will cost less overall but have a higher fee per mile.
Gas prices: The cost of gasoline may impact how much you have to pay for auto transport services in Seattle, exceptionally if you choose the long-distance shipment.
Vehicle type: The cost to send a large, heavy vehicle, such as a truck or SUV, to or from Seattle will be more.
Seasonality: January and summer see the highest demand for auto transportation services. This implies that the price of delivering your automobile to Seattle will likely increase.
Condition of the car: If the vehicle you wish to send is broken down, the shipping cost will increase as they will need to employ specialized tools like a forklift.
Route popularity: Choosing popular shipping routes may result in reduced rates.
Open carriers are more cost-effective for a similar reason. Open trucks are more profitable than enclosed ones because they can hold a more significant number of vehicles.
A portion of these profits is allocated towards reducing your Seattle car shipping costs, which means that our delivery services are occasionally available for less than $500.
Your needs will determine the best way to move your car to Seattle. Open auto transit is one possibility. This is a relatively economical and reasonably straightforward choice.
You have likely encountered open auto transport vehicles on the road. These are large trucks with various automobiles safely loaded onto an exposed trailer. These trucks frequently appear intimidating, although they are among the most stable cars on the road.
It is dependable and secure to use open auto transport. Your car will reach its destination without harm and in good condition.
Enclosed auto shipping is an additional choice for car delivery to Seattle. This is the best option for anyone shipping a valuable or vintage car who wants to reduce the possibility of damage.
Although it is typically more expensive, you can be guaranteed that your vehicle will be delivered in the same immaculate condition it was left in.
Being loaded onto a truck and closed inside will be your car. These guard against any potential harm from outside factors like debris. This enclosed option is the safest mode of transportation if your vehicle is particularly pricey or prone to damage.
Every Seattle auto transport company needs to prioritize the safety concerns of its clients. While the likelihood of your car being damaged during pickup or transport is generally low, regardless of the type of shipment you choose, there are measures you can take to enhance its security.
White-glove service is specifically tailored for vehicle owners passionate about their cars. If you are concerned about any damage to your vehicle, even a minor scratch, you can ensure its safety by utilizing this auto shipping service.
Enclosed delivery trucks are designed to ensure that nothing comes into contact with your car. The move's speed is significantly faster than using an open carrier, which also decreases the likelihood of accidents occurring.
Furthermore, individuals intending to steal a vehicle in the regions traversed by their trucks will need help accessing yours. Your car is not only difficult to access but also not visible to strangers when transported in an enclosed vehicle.
Auto transportation can be efficiently managed by a direct shipper, often at a more affordable price compared to the expenses of driving the vehicle yourself.
This is particularly true if you are a senior, a student, or a military member, as you would be eligible for one of the special discounts.
Seattle car shipping companies offer the service of arranging corporate relocations and dealer trades at a reasonable price, regardless of the destination. Suppose you require a door to door service.
Their carrier will promptly arrive at your location at your convenience. Their truck driver will call you before delivering the vehicle to your door, even if you are unavailable at home on the delivery day.