Hertz Car Sales, a division of The Hertz Corporation, oversees the sale of certified pre-owned vehicles previously part of the Hertz car rental fleet. Hertz Car Sales operates from the headquarters of The Hertz Corporation in Estero, Florida.
The North American market is the largest in terms of operations, boasting over 68 dealer locations in the United States. There are also dealer locations in France, Germany, Italy, Spain, and the United Kingdom.
To have your car transported from Hertz Car Sales using Rapid Auto Shipping, please follow these steps:
Contact Rapid Auto Shipping:
To start, contact Rapid Auto Shipping. We will provide an estimate, and you may discuss your automobile delivery demands with the service provider. Two options are available to estimate a price.
Provide Information:
Please offer comprehensive information regarding the vehicle in question, including the brand, precise model, year of manufacture, and present whereabouts. Give the particular area for the car pickup from Hertz Car Sales and the needed destination for the vehicle delivery.
Choose Transport Type:
Rapid Auto Shipping provides different transportation options for your vehicle. Two types of carriers are used for transporting cars: open and enclosed. Open carriers are trailers designed to transport multiple vehicles simultaneously. However, it is essential to note that these trailers are exposed to the elements.
On the other hand, enclosed transporters offer protection for your vehicle against external factors. Choose the option that best matches your needs and financial situation.
Schedule Pickup:
Please contact Rapid Auto Shipping to arrange a convenient time for them to pick up your vehicle from Hertz Car Sales. A carrier will be dispatched to load your vehicle safely.
Inspection and Documentation:
Before transportation, it is advisable to perform a comprehensive review of your vehicle in the presence of the shipping company's representative. Please make sure that you record any existing damages and ensure that you receive a Bill of Lading.
Tracking and Updates:
Contact Rapid Auto Shipping for updates on your car's journey progress. They frequently offer online tracking services to provide real-time status updates.
Delivery:
After your vehicle arrives at its destination, inspect it again for any new damages. Once you have verified everything is in order, please sign off on the delivery and settle any outstanding fees.
Feedback:
Please provide feedback to Rapid Auto Shipping to help them improve their services and assist future customers.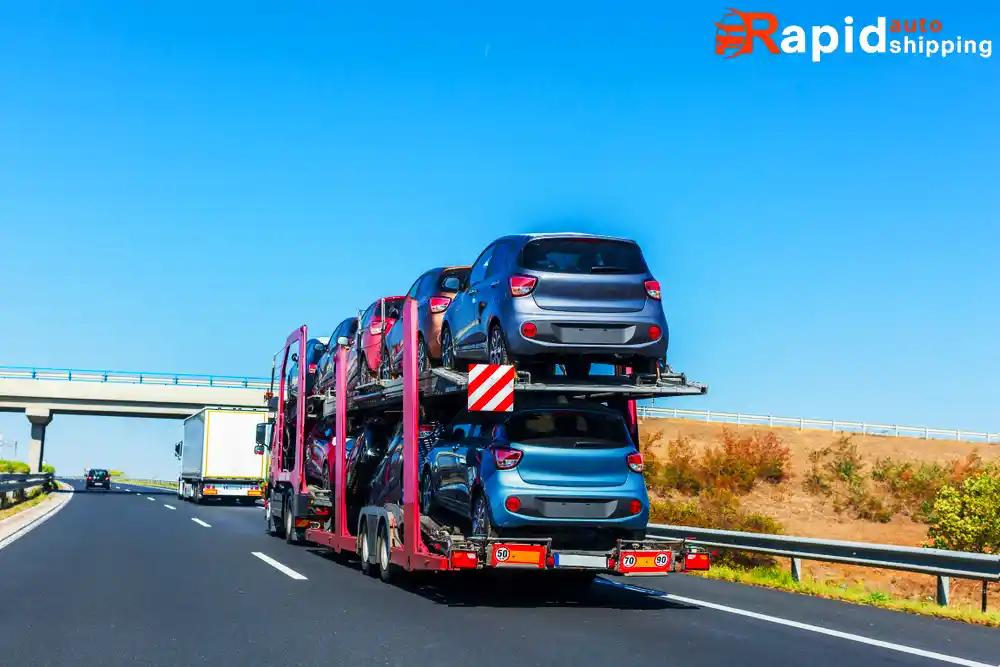 | | |
| --- | --- |
| Open Carrier Transport | This cost-effective method involves loading vehicles onto an open trailer, which can typically accommodate multiple cars simultaneously. Although it offers efficient transportation, it does not protect vehicles against weather conditions or road debris. |
| Enclosed Carrier Transport | Customers have the option to choose enclosed carrier transport for enhanced protection. This method involves using covered trailers to protect vehicles from unfavorable weather conditions and potential damage while being transported. |
| Door-to-Door Delivery | Experience the utmost convenience by opting for the car pick-up service offered by Hertz Car Sales. Your vehicle will be collected from the designated location and delivered directly to your desired destination, eliminating any extra logistical arrangements. |
| Terminal-to-Terminal shipping | Terminal-to-terminal car transfers are cheaper than door-to-door. The shipping company transports the auto from the departure terminal to the arrival terminal. Cars are available at the arrivals terminal. |
There are several compelling reasons why Rapid Auto Shipping should be your top choice for car transportation from Hertz Car Sales.
Reliability:
Rapid Auto Shipping is known for its reliable services. They recognize the significance of your vehicle and have a proven track record of securely transporting cars from dealerships such as Hertz Car Sales to the location of your choice.
Professional Experience:
With many years to decades of experience in the auto transport industry, Rapid Auto Shipping has extensive knowledge and expertise in managing various vehicle types. Our team has the expertise necessary to ensure your vehicle is handled with the utmost care throughout the shipping process.
Convenience:
Rapid Auto Shipping offers customers a seamless and convenient experience. Hertz Car Sales handles all the logistics, paperwork, and scheduling, ensuring a seamless process for delivering your new car to your doorstep. You can enjoy the convenience and peace of mind without the hassle and concerns of managing it alone.
Competitive Pricing:
Rapid Auto Shipping is committed to delivering exceptional service while providing competitive pricing. Our transparent pricing structure guarantees you will not encounter hidden fees or unexpected charges, enabling you to plan your budget effectively.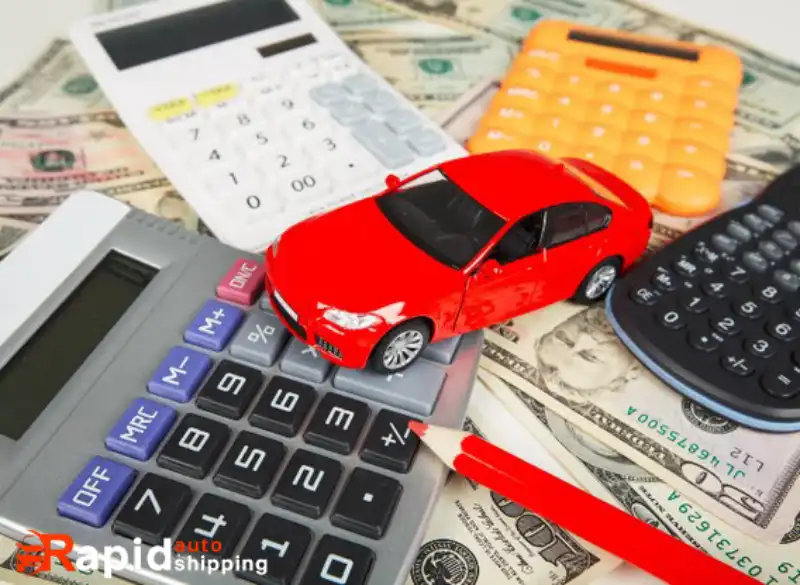 Insurance Coverage:
Ensuring peace of mind is paramount to Rapid Auto Shipping. Our company provides insurance coverage to safeguard your vehicle during transportation, offering additional protection for your valuable assets.
Variety of Services:
Rapid Auto Shipping provides a comprehensive selection of services, encompassing open and enclosed transport options tailored to your requirements. Our services cater to the transportation needs of standard and high-end luxury cars.