| Approximate Distance | Estimate Time | Estimate Price |
| --- | --- | --- |
| 900 miles | 2 to 3 days | $700 to $1000 |
Minneapolis to Denver auto transport, or any other route, typically entails the engagement of a car shipping company to transport your vehicle.
Research and Choose a Transport Company: Research auto transport companies that provide Minneapolis to Denver route services. Conduct a thorough search for companies with favorable reviews, valid licensing, comprehensive insurance coverage, and a proven history of delivering dependable services.
Request Quotes: Please initiate contact with multiple auto transport companies to obtain quotations for the transportation of your vehicle. The cost is contingent upon various factors, including but not limited to the vehicle's type, distance, time of year, and the chosen mode of transport (open or enclosed).
Choose a Shipping Option: Two primary categories of car transportation methods exist open and enclosed. Open transport is a method of vehicle transportation where your vehicle is loaded onto an open trailer alongside other cars. On the other hand, enclosed transport offers enhanced protection by enclosing your truck within a trailer.
Open transport is the prevailing method of transportation due to its widespread usage and cost-effectiveness. On the other hand, enclosed transport is the preferred choice for transporting luxury or classic cars.
Book the Service: After selecting a company and shipping option, reserve the service by submitting the necessary information regarding your vehicle, pickup, drop-off locations, and preferred dates. It is advisable to review the terms and conditions outlined in the contract thoroughly.
Vehicle Preparation: You must prepare your vehicle before the designated pickup time. The process encompasses several tasks cleaning the car, eliminating personal belongings, securing any loose components, and ensuring the fuel tank is filled to a maximum of 25% capacity.
Pickup: The designated date will witness the arrival of the auto transport company's driver at the location of your choice, typically your residence or a nearby parking lot, to load your vehicle onto the trailer. A comprehensive inspection will be conducted, followed by a detailed report outlining the current state of your car before transportation.
Transportation: The contracted carrier will transport the vehicle from Minneapolis to Denver. During this period, it is typically possible to monitor the advancement of your car by utilizing the data furnished by the transportation company.
Delivery: Upon the vehicle's arrival in Denver, the transport company will contact you to coordinate the delivery schedule. You or a designated individual must be present to receive the car and conduct a thorough inspection to identify any possible damage that may have occurred during the transportation process.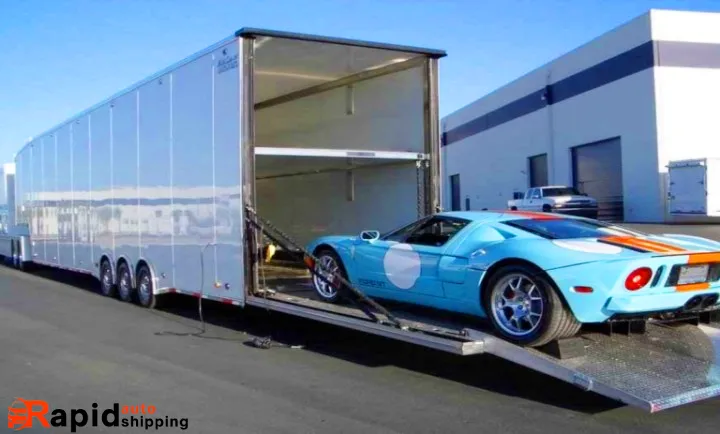 When considering the Minneapolis to Denver auto transport, various service options exist catering to diverse preferences and requirements. The following are several commonly encountered options:
Open-Air Transport:
This method is widely used and considered the most cost-effective option. The vehicle is securely placed onto an open trailer, which remains exposed to various weather conditions throughout transportation.
Although this option is generally considered safe, it is essential to note that your vehicle may be susceptible to weather conditions and road debris.
Enclosed Transport:
This option entails transporting your vehicle in an enclosed trailer, which safeguards against weather conditions and potential damage from objects on the road.
This option is highly favored for automobiles of high value, possessing classic attributes, or falling within the luxury category due to its enhanced security measures.
Door to Door Transport:
The service entails retrieving your vehicle from a designated location in Minneapolis and its direct transportation to your preferred destination in Denver. The convenience of the service may be offset by potential delays resulting from the need to make specific arrangements for pick-up and delivery.
Terminal to Terminal Transport:
In this particular scenario, the vehicle is delivered to a specified terminal in Minneapolis and subsequently retrieved from a terminal in Denver. This alternative may offer a more cost-effective solution, albeit with potential inconveniences for individuals far from a terminal.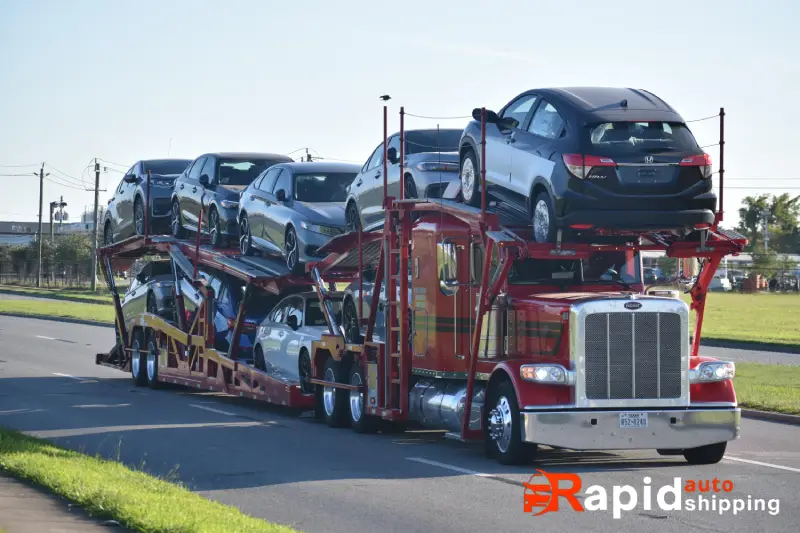 Expedited Transport:
In the event of an urgent need for vehicle transportation, making arrangements for expedited services is possible. However, this is generally associated with an increased expense.
The cost of Minneapolis to Denver auto transport can vary significantly due to several factors. These factors include the type of vehicle being transported, the distance between the two cities, the time of year, the chosen method of transportation (open or enclosed carrier), and the specific auto transport company selected.
To obtain a precise and current cost estimation for Minneapolis to Denver auto transport, contacting multiple auto transport companies and soliciting quotations is recommended. Ensure that you furnish them with comprehensive information about your vehicle and the specific transportation prerequisites to obtain a precise estimate.
It is important to note that prices change over time and can be influenced by market conditions and fuel prices. It is advisable to conduct a comparative analysis of quotations obtained from multiple reputable companies to ascertain the equitable nature of the deal being offered.
Various factors can influence the cost of Minneapolis to Denver auto transport. Several key factors can impact the cost of transporting a car between these two locations:
Distance: The distance between the pickup location, Minneapolis, and the destination, Denver, is an important consideration. Transportation costs tend to increase with longer distances due to fuel expenses, driver labor, and other operational costs.
Type of vehicle: The cost of Minneapolis to Denver auto transport can be influenced by the size, weight, and vehicle type. Transporting larger vehicles, such as trucks and SUVs, may incur higher costs compared to smaller sedans, primarily because of their larger dimensions and heavier weight.
Transport Method: There are two main methods of transportation open transport and enclosed transport. Enclosed transport provides more excellent protection for vehicles but is typically more expensive than open transport, which exposes the car to various weather conditions.
Seasonal Demand: Prices can be influenced by the time of year. The demand for auto transport services can fluctuate due to seasonal factors, including vacations, weather conditions, and relocation patterns. Peak demand seasons can result in increased prices.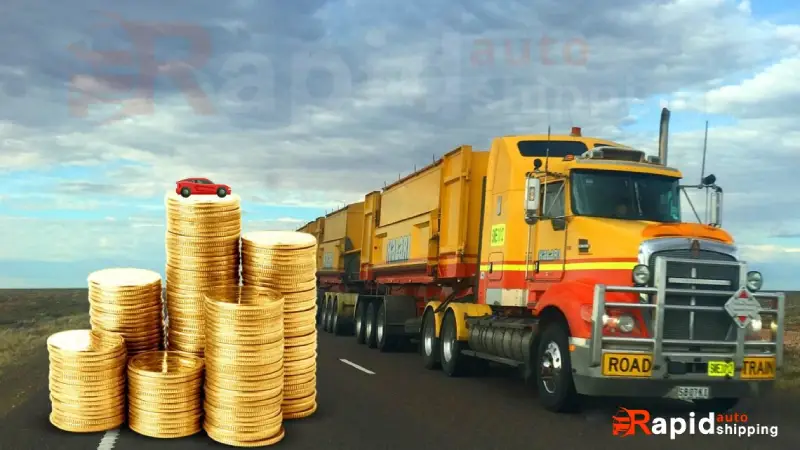 The delivery time for Minneapolis to Denver auto transport can vary depending on various factors. Several factors can affect the transportation of a vehicle, such as the distance between the two cities, the route chosen, weather conditions, traffic, the schedule of the auto transport company, and any possible delays.
Typically, it takes about 2 to 5 days for auto transport to cover the distance of approximately 900 to 1,000 miles between Minneapolis and Denver.
It is essential to acknowledge that these estimates are approximate, and the delivery times may vary. Contact Rapid Auto Shipping if you need specific information about the time it takes to transport a car between these two cities. We can provide more accurate and current information based on your situation and requirements.
Open auto shipping is the most cost-effective and convenient method for shipping any automobile. Open car carriers allow multiple vehicles to fasten onto an open trailer securely.
While your car is subjected to harsh weather conditions, it is uncommon to sustain minor cosmetic damage. The enclosed carrier protects your vehicle against environmental hazards by shipping it in a secure, enclosed container. However, the shipping method is quite expensive and could be more straightforward.