Buffalo to New York auto transport usually requires a car shipping service to move your vehicle from Buffalo to New York City.
Research and Choose a Car Shipping Company:
Conduct thorough research on reliable auto transport companies that provide specifically from Buffalo to New York auto transport services is advisable.
To make an informed decision when choosing a transporter, it is advisable to conduct a thorough research by examining reviews, ratings, and recommendations. This will help ensure that the selected transporter is both reliable and experienced.
Request Quotes:
It is recommended to reach out to the selected car shipping companies to obtain quotes for the transportation of your vehicle. Please provide specific information about your car, including the make, model, and year.
Additionally, kindly specify the pickup location in Buffalo and the desired drop-off location in New York. It is essential to clarify whether you prefer open or enclosed transport.
Choose Transport Method:
Car transport companies typically provide customers two primary choices for transporting their vehicles: open and enclosed transport.
Open transport is a frequently used and economically advantageous method of transportation in which vehicles are loaded onto an open-air carrier alongside other cars.
Enclosed transport offers enhanced protection for your vehicle by securely enclosing it within a trailer. However, it typically entails higher costs compared to other transportation options.
Schedule the Transport:
After selecting a car shipping company and finalizing the necessary arrangements, the next step involves coordinating the pickup date and location in Buffalo. The auto transport company will furnish you with an estimated timeframe for the delivery to New York.
Vehicle Inspection:
It is essential to comprehensively inspect your vehicle's condition before entrusting it to the transport company. It is necessary to observe and document any pre-existing damages or issues.
This can be done by taking photographs as evidence. Performing this step allows for a thorough comparison of the vehicle's condition upon delivery, enabling the identification of any potential damage that may have occurred during transportation.
Drop-off and Transport:
You will meet the transport driver at the designated location in Buffalo on the scheduled pickup date. The driver will thoroughly inspect the vehicle in your presence to verify its condition. The car will be loaded onto the carrier and securely fastened for transportation.
Delivery:
You or a representative must be present to accept the vehicle after the carrier has arrived at the specified location in New York. The driver will recheck the car with you to ensure no additional damages.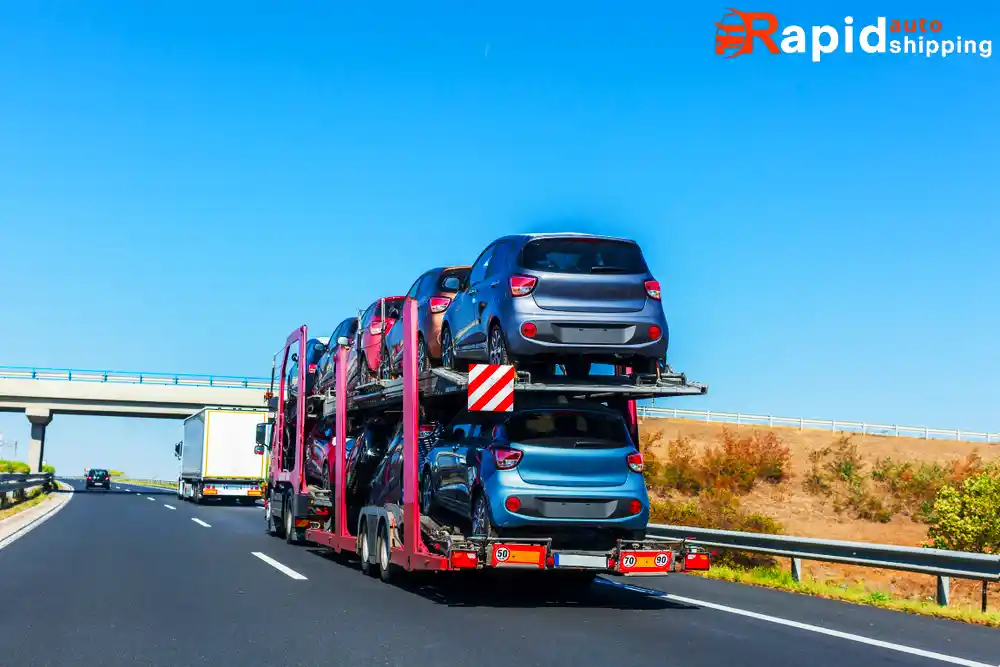 Multiple auto transport services can be utilized for Buffalo to New York auto transport. The variability of these services is influenced by factors such as cost, convenience, and speed. There are several common types of auto transport services that you may want to consider:
Open-Air Transport:
The option mentioned is widely used and cost-effective. The user's vehicle will be transported on an open-air trailer alongside other cars. Although this method offers cost savings, it is essential to consider that your car may be vulnerable to weather and other external factors during transportation.
Enclosed Transport:
Enclosed transport is preferable for individuals seeking additional vehicle protection. The car will be transported in a covered trailer, shielding it from any potential damage caused by weather conditions and road debris. The cost of this service is generally higher compared to open-air transport.
Door to Door Transport:
This service offers convenient transportation of vehicles from a designated location in Buffalo to a desired address in New York. While it provides convenience, it is essential to note that this mode of transportation may come at a higher cost than terminal-to-terminal transport.
Terminal to Terminal Transport:
This option requires customers to drop off and pick up their vehicles at specific terminals. Opting for this alternative may require additional time investment, but it has the potential to be a cost-effective decision.
Expedited Transport:
When seeking prompt delivery of your vehicle to New York, you can choose expedited or express auto transport services. This service is typically priced at a higher cost than other options.
The cost of Buffalo to New York auto transport on an open car carrier typically ranges from 40 to 50 cents per mile, depending on the current fuel prices.
Therefore, for a 2,500-mile trip, the approximate cost is $1,000. Car shipping trips with shorter distances may have a higher rate per mile but can lower overall costs.
This is because the time taken by the driver to load and unload the vehicles remains relatively constant, regardless of the distance traveled. During the initial 1-500 miles, the average rate is usually $1.00 per mile.
Therefore, if you were to take a 350-mile trip up the coast of California, the estimated cost would be $350.00. As the distance increases, the price decreases.
Transporting a car with standard dimensions for a distance of 1000 miles will result in a reduced rate of $0.75 per mile, totaling $750.00. However, if the car needs to be transported over a longer distance of 3000 miles, the cost could be approximately $1,200.00.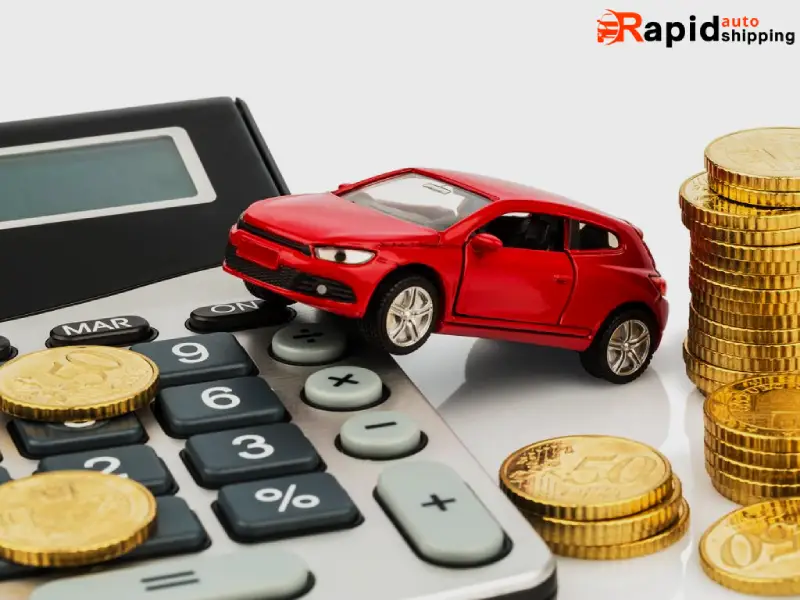 The transit times for car transporters depend on the distance they need to cover. Typically, these transporters can cover between 400-500 miles per day.
Therefore, for a 2000-mile trip, you can expect the delivery to take approximately 4-6 days. Due to the unique nature of each delivery, your car may be delivered faster than the estimated transit time provided.
Once an order is placed, we conduct a thorough search within our car carrier network to find the most suitable truck and driver to transport your vehicle. A 7-day window is provided for car collection with the Standard option.
The Expedited option ensures that cars are picked up within a 72-hour window. Lastly, the Enclosed option guarantees vehicle pickup within a 7-day window.
The best choice will be assigned, and a projected pickup time will be given. The trucker will contact you in advance to confirm the details.
We highly value your experience working with Rapid Auto Shipping. We show our appreciation for new clients by offering them a special discount to reward their trust in us. Customers who ship multiple vehicles as repeat customers are eligible for a special deal.
Military personnel, seniors, and students are eligible for discounts. If you are interested in our seasonal offers, please call now to inquire about their availability. During these periods, individuals can ship their cars at a reduced cost.
If you are traveling with ten other cars, your car will likely need to be unloaded multiple times to accommodate different vehicles that have reached their destinations.
However, engaging in this movement can pose risks. If your car makes contact with the sides of the enclosed carrier, you will likely observe unsightly scratches upon its return.
Rapid Auto Shipping suggests opting for enclosed carriers rather than open trailers to mitigate this risk. These trucks can transport up to six cars simultaneously, but they also offer the option for single-car transport upon request. If the vehicle and driver are dedicated exclusively to your project, they will not make any unnecessary detours.
By opting for our service, you will receive your car in a shorter time frame and significantly reduce the potential risks it may encounter. Before selecting a shipping service, it is essential to conduct your analysis.